Please note that some of our links are affiliate links, which means at no additional cost to you, we will earn a commission if you click through & make a purchase. Happy clicking!
Every year, we hold our breath as we drop off our older RV, Axl Roads, for his annual inspection. 
And he never disappoints! One year it's this, the next year it's that. 
This year, it was a damaged tire located on the inside in the back. We couldn't see it, so we didn't realize anything was wrong. 
Since we like to share real-life receipts, here's the cost breakdown for the inspection and tire repair: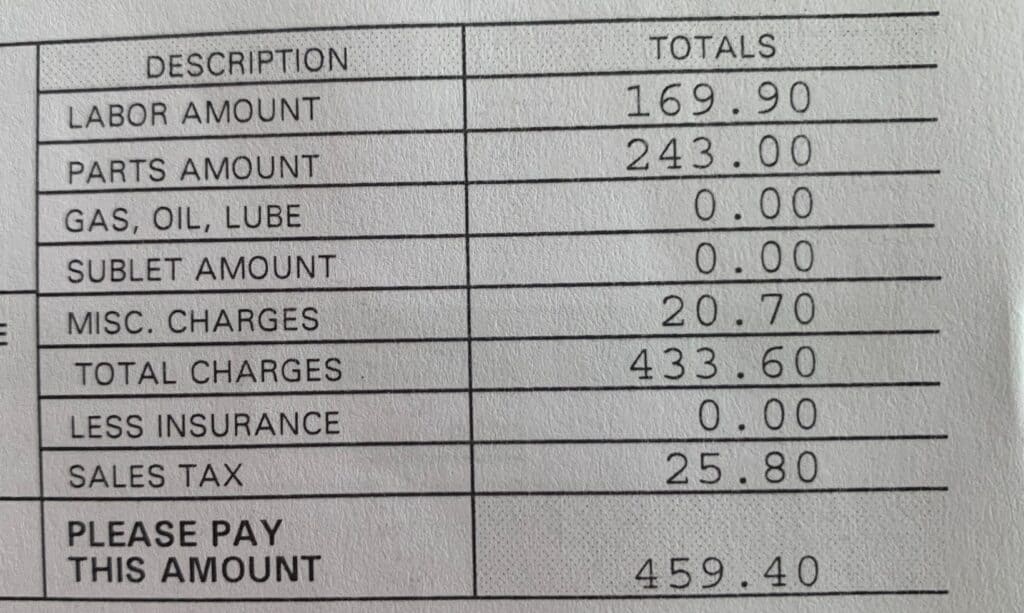 Ouch! $243 for one tire! 
Total Cost for Inspection and Tire Repair = $460
One way to help extend the life of your RV tires when you aren't driving is to use tire covers. 
The covers mainly protect the tires from the UV rays of direct sunlight, which can quickly degrade and crack them. In addition, they also stop rain, sleet, or snow from collecting in the rims or hubcaps and causing rust. 
I bought our most recent set, Formosa Covers Deluxe Tire/Wheel Covers, for around $30 on Amazon.  They arrived in a white box and were all stuffed into this gray bag: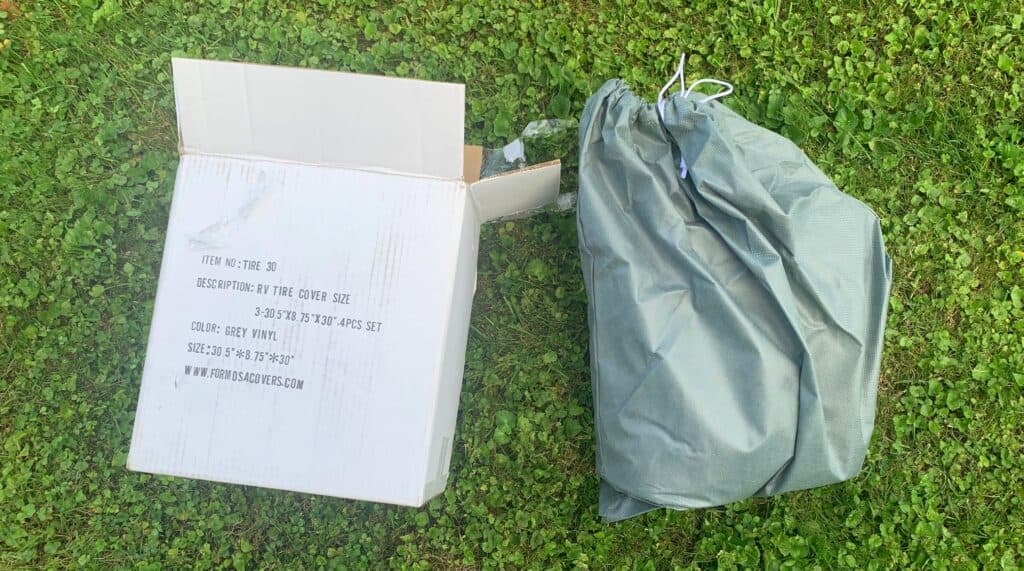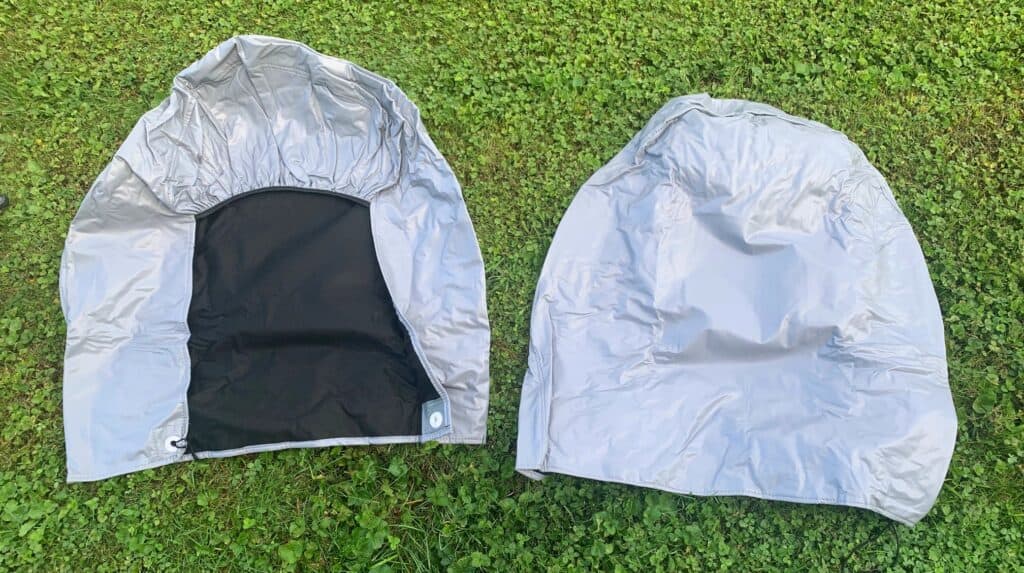 The covers fit snugly over the tire.  They even have a little hook and button connector at the bottom to affix around the back of tire which is a challenge to connect, but prevents it from blowing off in wild winds.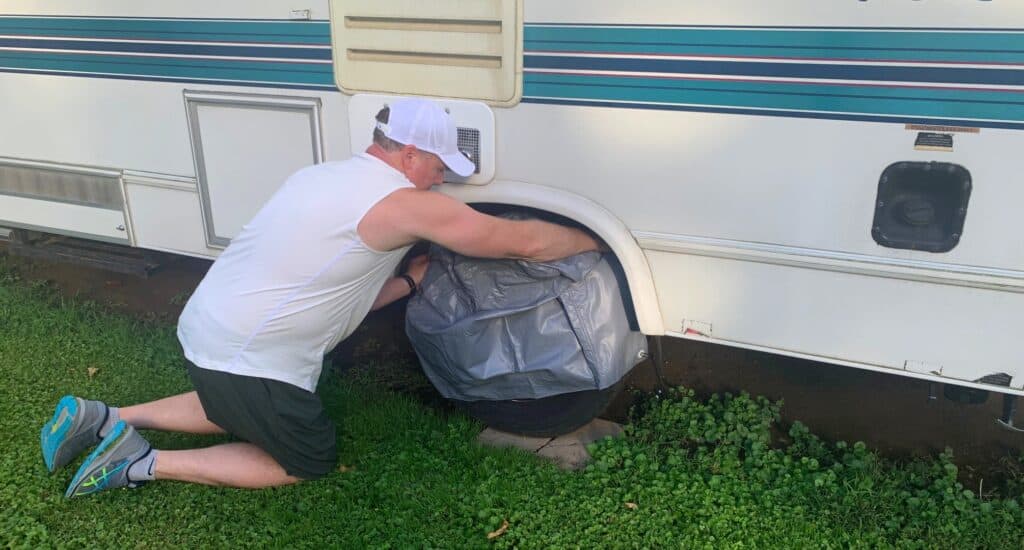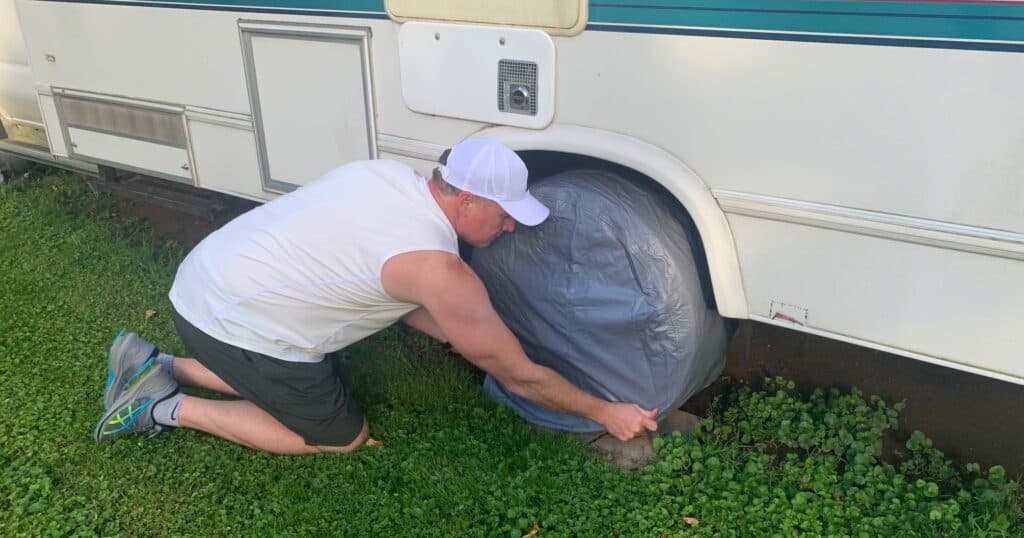 Our first set of tire covers lasted five years before getting stretched out and having small holes in them at the seams. 
Total Cost for Tire Covers = $30
We've managed to lose two wheel covers on the same wheel in the last five years, and one on another wheel. 
The most cost effective solution for us to keep all four wheels looking like they played on the same team was to purchase a set of four chrome-colored wheel covers for around $120. 
From a distance, you can barely tell the difference: 
The two on the top are the original chrome ones, and the two on the bottom are the chrome-colored wheel covers. 
We can't figure out how the fake lug nuts came off the chrome originals or how we can replace them. If you have any advice on that, please share below!
Total Cost for Wheel Covers = $120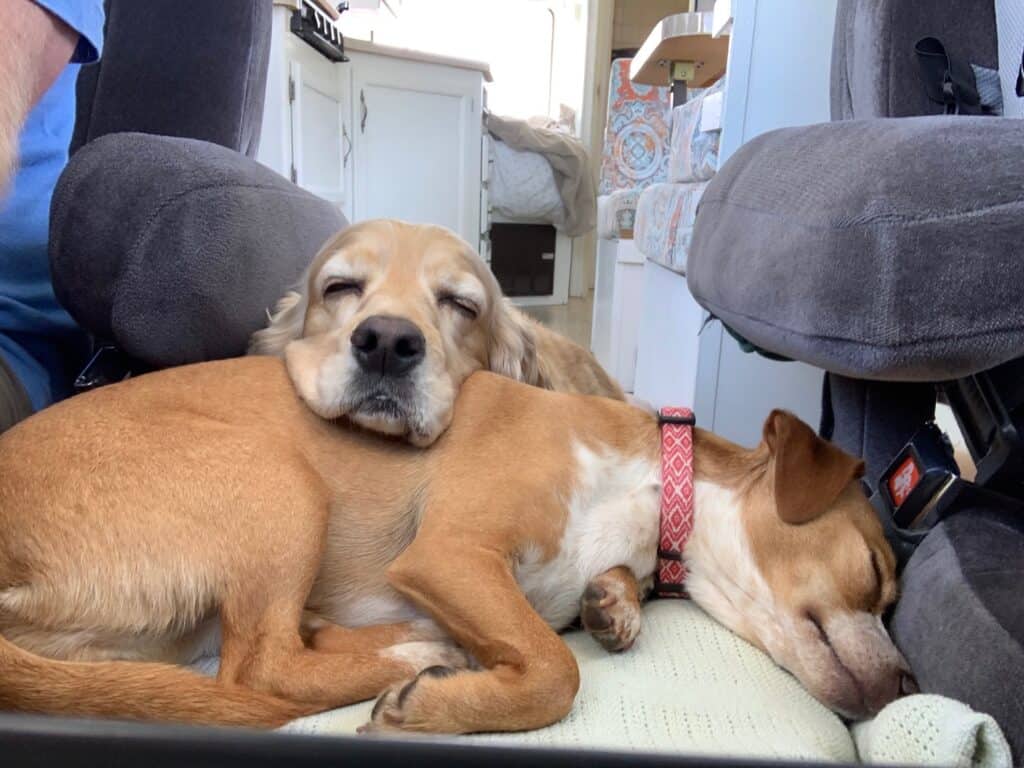 With so much to consider around your RV tires, it's no wonder!
Two out of two Tails agree: tires are a vital part of your older RV that need to be carefully monitored and cared for. 
We've shared it before, and we'll say it again: be sure to put a little extra money aside each month to tackle any unexpected RV repairs.