Please note that some of our links are affiliate links, which means at no additional cost to you, we will earn a commission if you click through & make a purchase. Happy clicking!
Axl Roads,
our 1997 Ford Four Winds Class C RV, had gone down a long & winding road to
Sinnemahoning State Park
when we noticed the RV alternator warning light blinking on our dashboard. 

Our propane was a little low, and we had our refrigerator running on it.
I thought maybe with all the ups & downs over the four hour trip, the refrigerator detected the shifting propane was empty and had tripped to the house battery, quickly draining it & ultimately over taxing the alternator.
We still have no idea if that was the case.
When the light continued blinking for a few miles, we knew it wasn't a passing fad and immediately turned everything off that we didn't need – goodbye air conditioning & radio!
When we arrived at the campground (amen), we plugged in and hoped for the best when we pulled back out on Sunday- with hopes the shore power would help replenish the house battery's charge. 
Fast-forward to Sunday, and we had some HALF luck.
It did start, thank goodness, and got rolling fine- but the light was still blinking. 
WAAAHHHH! 
RV Alternator Replacement- Take 1
We dropped the RV off again at C. Harper Commercial Truck Center in Belle Vernon, PA, where we're not super-pleased about being on a first-name basis.  
A few days later, they called to let us know our RV had burned through three other alternators, and they would be special-ordering the exact one from Ford. 
Just for reference, here are what some alternators look like- pretty complex! 
RV Alternator Replacement- Take 2
Once the correct alternator was installed, it led them to detect an issue with the wiring. 
Given all of my mechanical knowledge (read: zero), I'm not clear exactly what that meant. This is just an indication that I need to get a good book on RV maintenance STAT!
Regardless, they fixed the wiring issue as well, and we picked it up a week and a half after we had dropped it off- missing a trip to Swallow Falls State Park in Maryland in between…double WAAAHHHH.
RV Alternator and Wiring Receipt$ 
The final cost breakdown for the RV alternator & wiring repairs looked like this:

Bringing our final total to $864.44, with the cost for labor far outweighing the cost of the parts (probably because of all the alternators it burned through).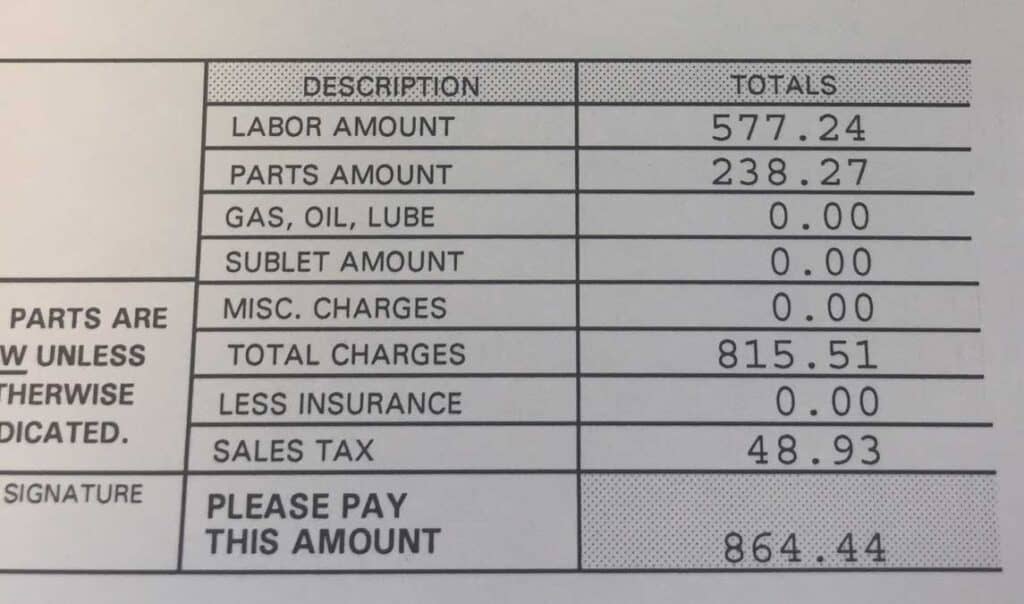 From a quick Google search, I thought this RV repair would cost about $750, so this came pretty close- and I hadn't anticipated the wiring issue. 
C. Harper again came to the rescue with this repair, but also caused us to miss another road trip weekend.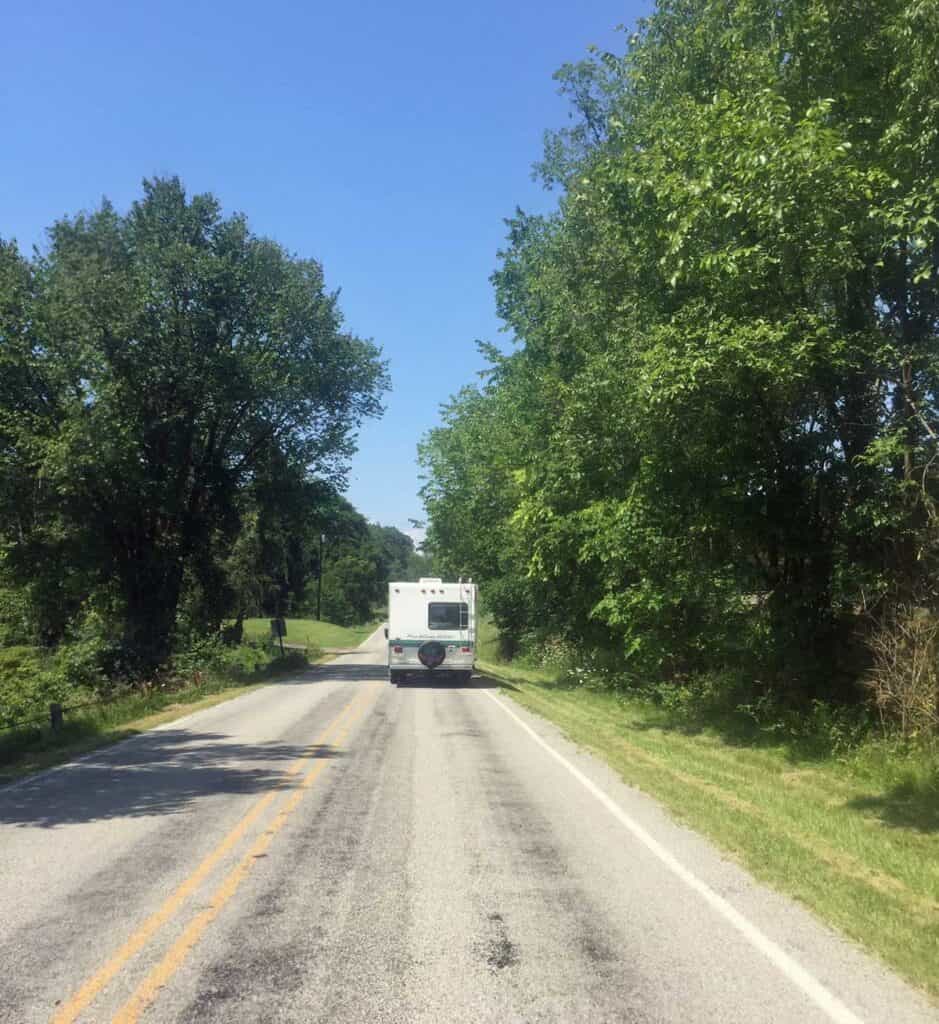 If you see that RV alternator light blinking, it's time to get to a repair shop before your rig goes dark! 
We'll add "Keep your propane tank filled at least one third of the way" to that advice, too, just in case we can ever confirm that's how this problem originated.
If you have an RV alternator replacement or repair experience you'd like to share, please dish!