Please note that some of our links are affiliate links, which means at no additional cost to you, we will earn a commission if you click through & make a purchase. Happy clicking!
Our 1997 Ford Four Winds Axl Roads manages to find new ways to challenge us every year – from bigger issues like brakes and rotors to alternators and switches, to smaller items like awning arms and door lock sets. 
This summer travel season, we're happy to bring you something much more tame (and a whole lot cheaper!) to fix – a makeover quick take on an RV screen door rattle and gap.
Recently, we started to hear our RV screen door rattle when it closed. Around the same time, we also started to see little night-time bugs buzzing around our lamp and lights inside once the sun went down.
With a quick glance, it was hard to see the problem…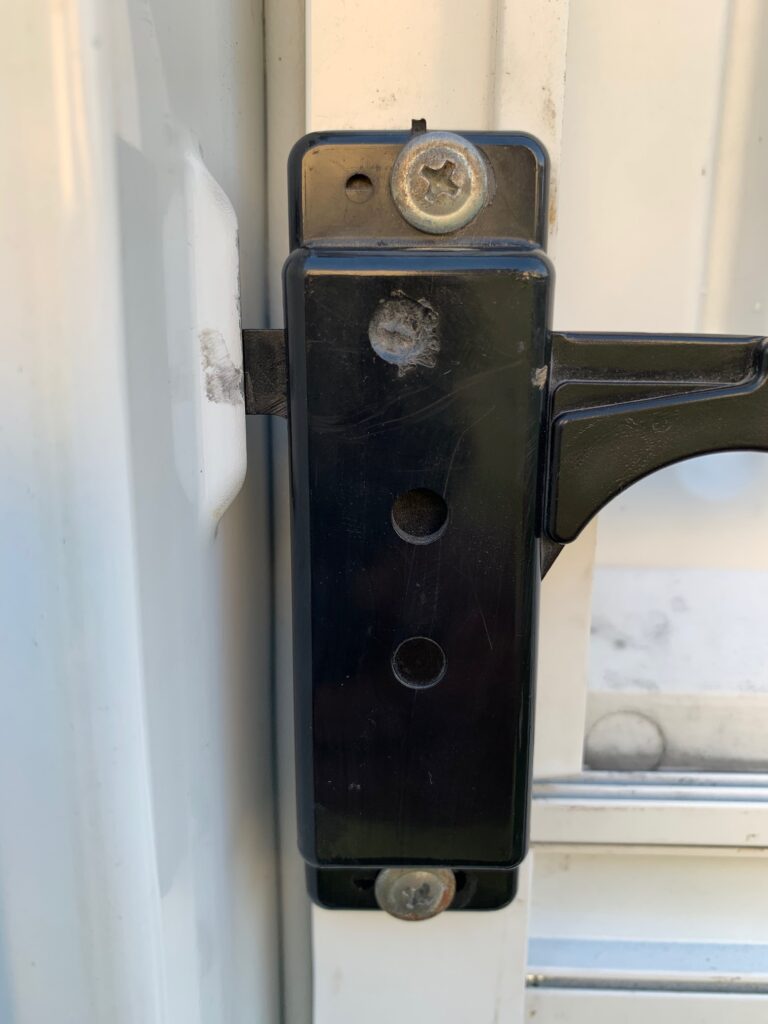 …but upon a closer inspection, it was easy to see why!
When we pushed the screen door all the way back to the cushioned door seal, there was about a half-inch gap between the RV screen door latch and the metal latch catch.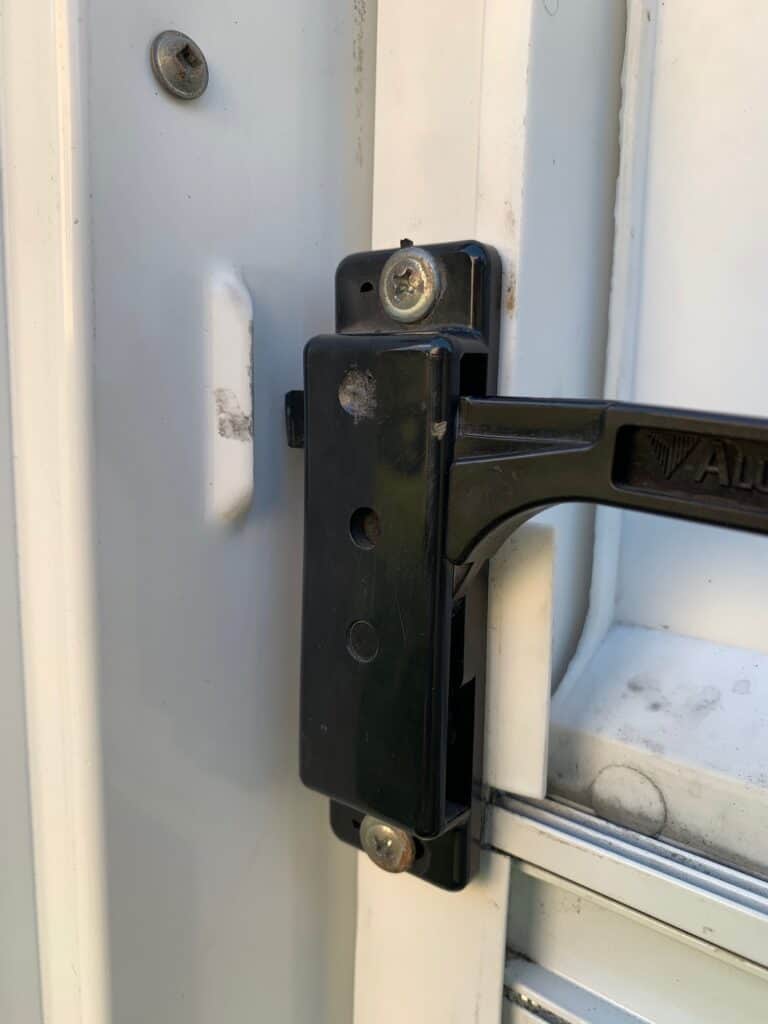 This gap left plenty of room for the door to rattle about – and plenty of room for little bugs to fly through the crack the gap created! 
The RV Screen Door Rattle Quick Fix
Does your RV screen door latch and catch have a similar problem? Do you hear rattling and see little bugs sneaking in at night?
The solution is as simple as a few drops of superglue and a two little magnets!
Chances are you already have superglue, and if you have random odds & ends laying around your workshop or junk drawer, you might already have a few smaller magnets you can use. 
I found these magnets with the help of my Dad in his basement: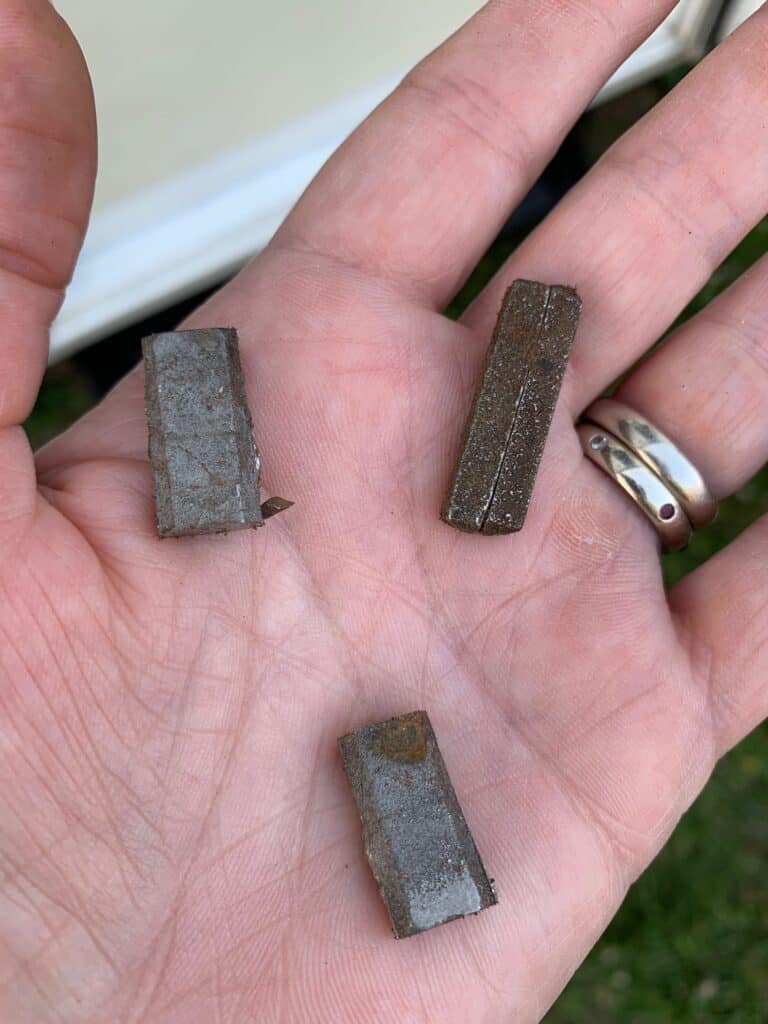 If you can't find any laying around, try a quick Amazon search – there's a variety that would work! You can also pick up the superglue there, too, if you're out. 
First, you'll want to carefully measure the distance between the latch catch and the actual latch when it's pushed back softly (don't crunch it or push too hard) on the door seal. 
Next, while holding the door softly against the door seal, dry fit the magnets into place. They'll serve as the new latch catch.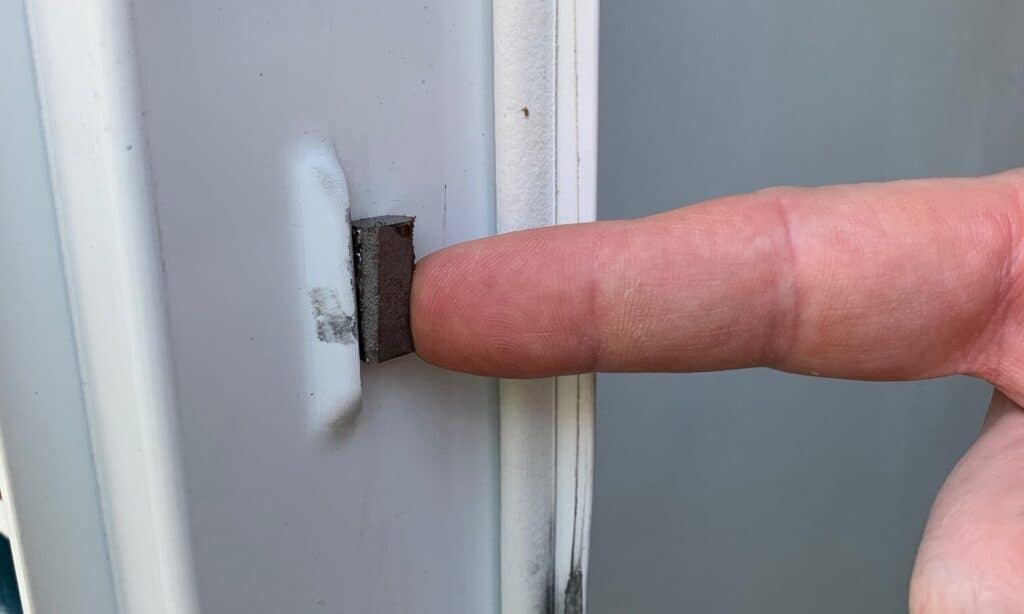 Next, drip a few drops of super glue onto the magnet, NOT an entire giant glob like my Dad did here: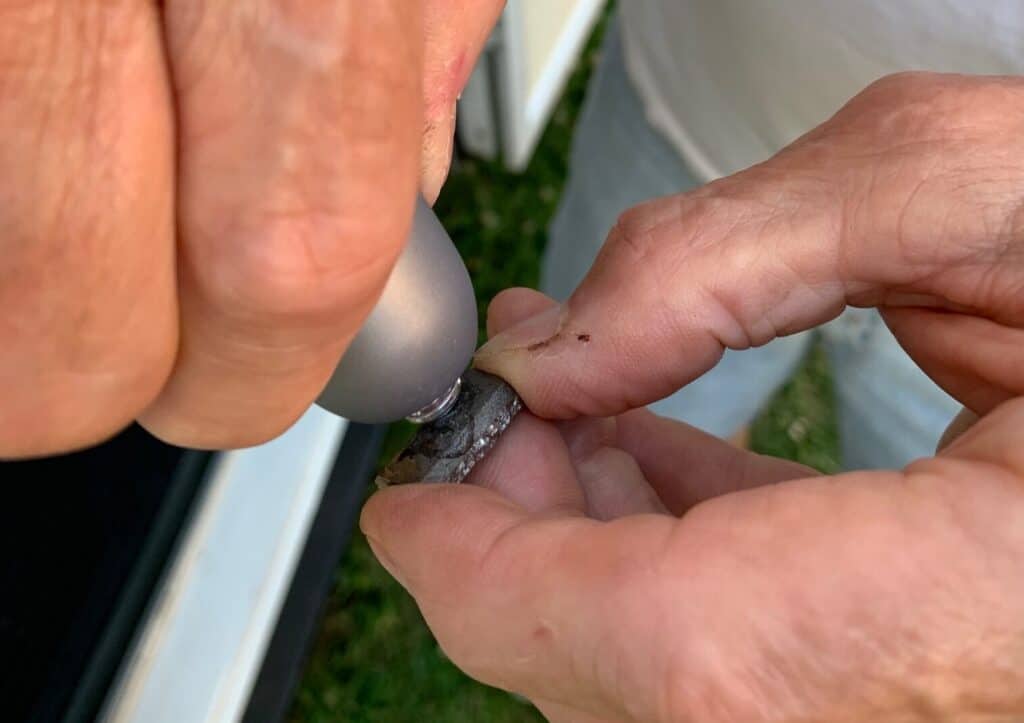 Finally, put the magnets in place and hold firm for at least 30 seconds.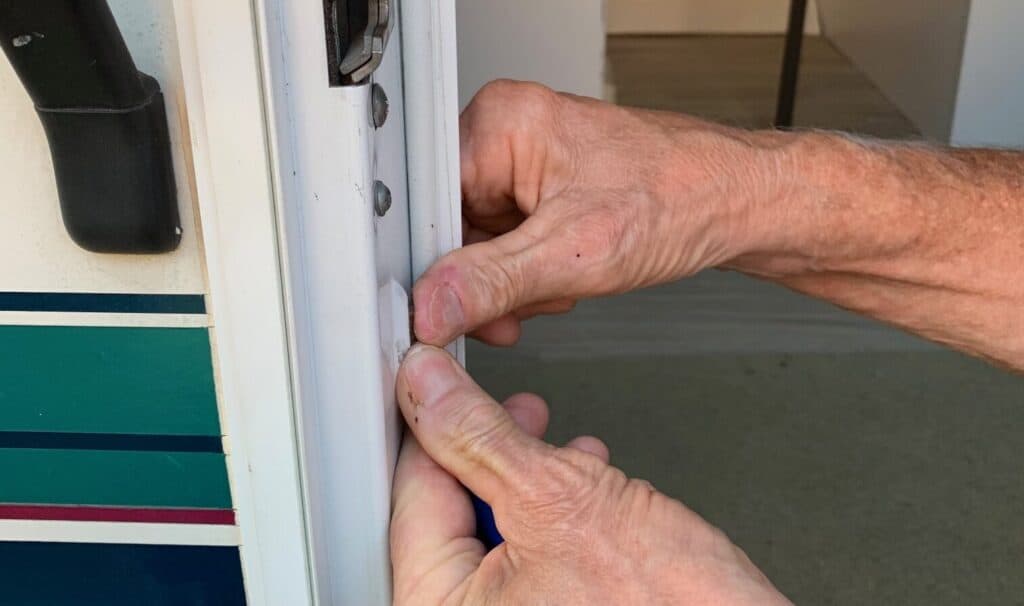 Fixed!
Now your RV screen door latch will keep the edge of the door flush against the door seal- preventing that annoying rattle and keeping out unwanted bugs!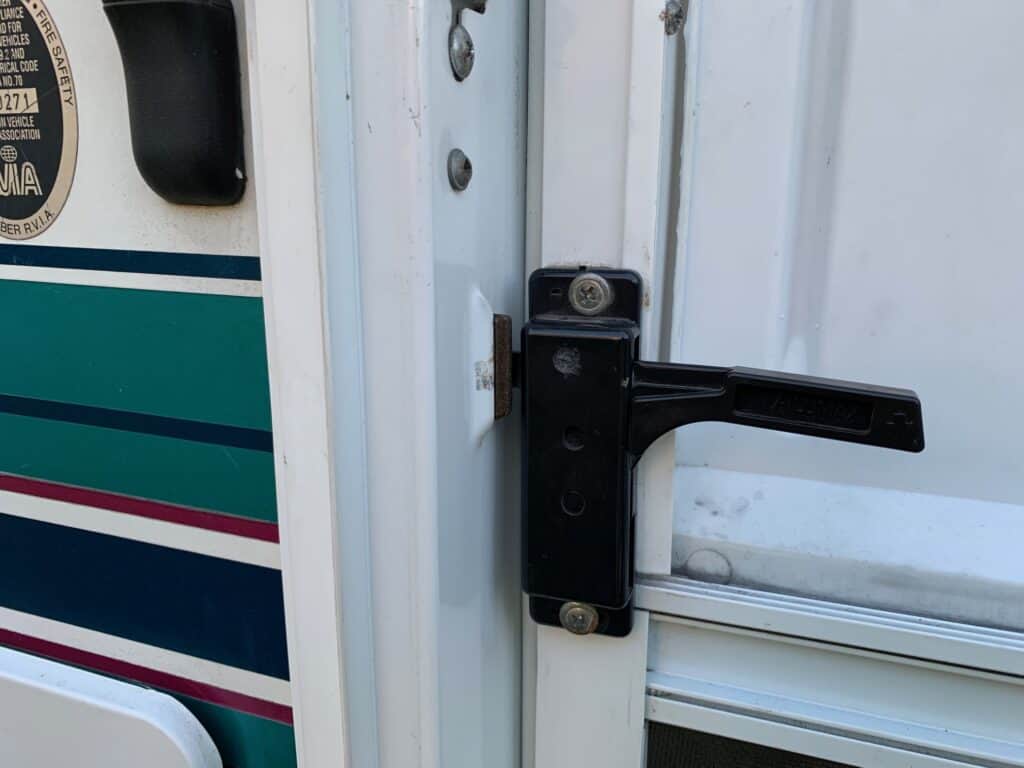 Do you have an RV quick take that can be finished in a just few minutes?
Share below!