Please note that some of our links are affiliate links, which means at no additional cost to you, we will earn a commission if you click through & make a purchase. Happy clicking!
But he got back on his feet (wheels?) and smoothly cruised into this summer with only a quick alignment.
We were just getting ready to drop him off for another successful inspection, when he decided the good times had rolled on too long.
On the 3 1/2 hour trip home from Alum Creek State Park (no trip report, I'll explain another time) in Columbus, Ohio, we noticed an unusual shaking in the steering wheel. 
The usual shaking happened if you went over 60 mph. Keep in mind, Axl's speedometer only goes up to 85, so 60 is really moving! 
The unusual shaking was like a rattling within the shaking. We shaked, rattled, and rolled all the way home. 
RV Steering Equipment Replacement
If you have any good references that explain RV steering, please drop them in the comments- we'd love to learn more!
RV Steering Repair Receipt$ 
This RV steering repair was a great example of why we preach having a rainy-day fund set aside for RV repairs and updates. 
Here's the breakdown, which includes the inspection as well: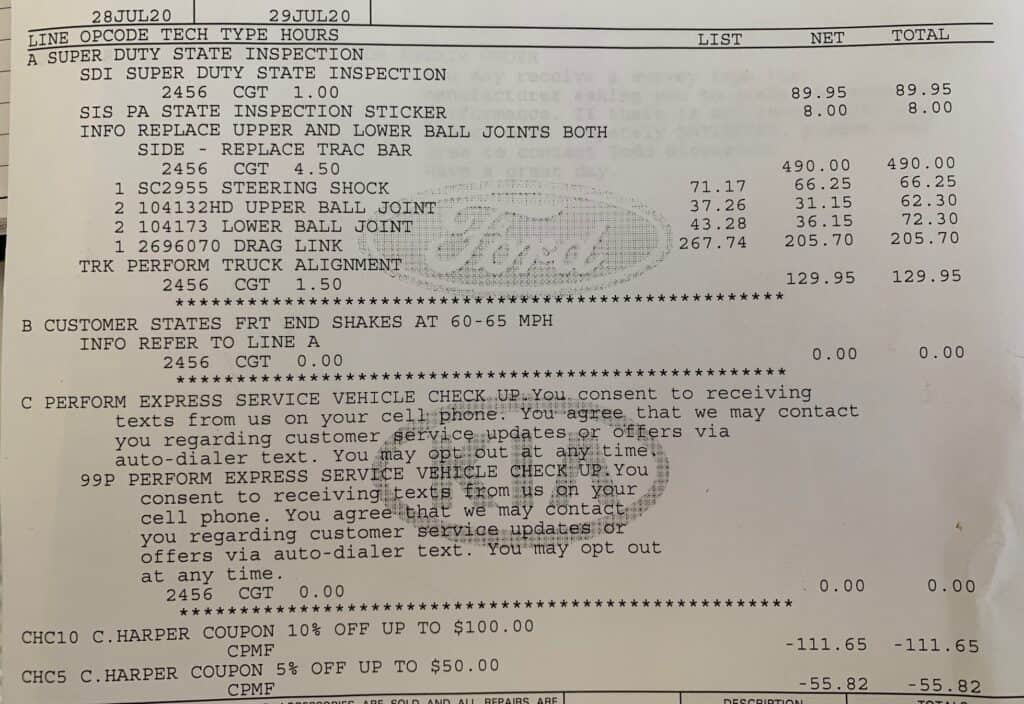 We saved $167.47 because Russ is a nurse (hooray, nurses!), but the total was still a doozy: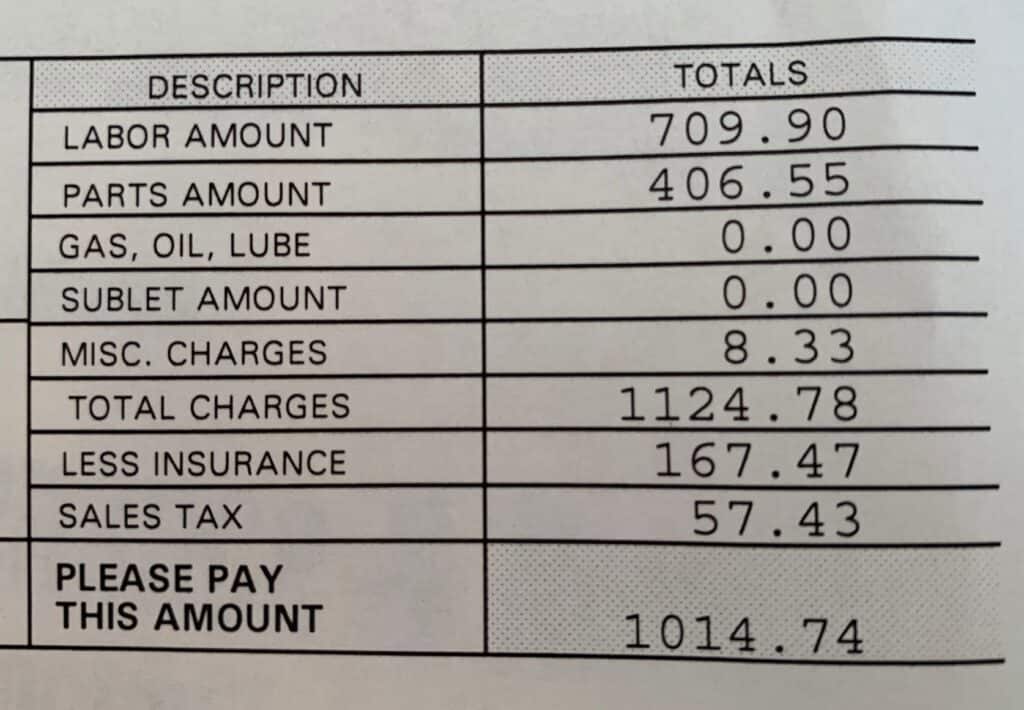 Axl's repairs seem to always come in at around $1k, which would be more disheartening if we weren't in the middle of a global pandemic with nothing much to spend money on anyway.
We're thankful to still be able to travel and hike, and thankful Axl will live to see another state park campground! 
Rainy. Day. Fund.
Don't let an RV repair throw you off your game! Keep a cash stash set aside so you can get whatever you need fixed to keep you on the road safely.