Please note that some of our links are affiliate links, which means at no additional cost to you, we will earn a commission if you click through & make a purchase. Happy clicking!
Is your older RV still lighting up your life with traditional incandescent light bulbs with filaments? 
Consider replacing them all with a safer, more efficient LED option! 
When our 1997 Ford Four Winds RV Axl Roads had three interior light bulbs go out – including one we didn't realize was stuck in the 'on' position – we knew it was time to replace the bunch.
The bulbs were also making me nervous because they would get VERY hot if left on for longer than a few minutes.
And if those two reasons weren't enough, the bulbs we wanted to replace seemed to be the originals, making them old enough to have a drink at the bar!
Yikes! 
While doing our research, we learned that traditional incandescent light bulbs are by far the least efficient option with the shortest lifespan.
Thanks, 1997! 
LEDs, which stands for light emitting diodes, can last thousands of hours more using a fraction of the energy. 
After counting 19 (!!!) interior RV light bulbs, we went with the 20 pack of iBrightstar Super Bright 12 Volt LED Bulbs in Xenon White – not just because they had good customer reviews on Amazon, but also because of their compact shape. 
Here's a side-by-side comparison of a traditional incandescent light bulb we removed and the new LED version we replaced it with: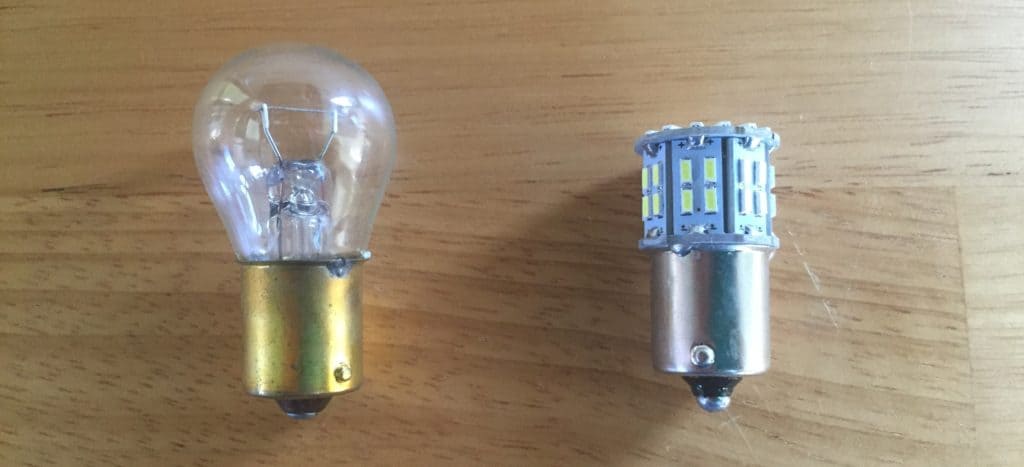 The Interior Light Bulb Quick Fix
The old light bulbs were easy to remove, and new ones fit nicely into the compartment. 

The light each bulb emitted was much different, with the older bulb giving a warmer, almost-orangey light and the newer LED version giving a much whiter, brighter version.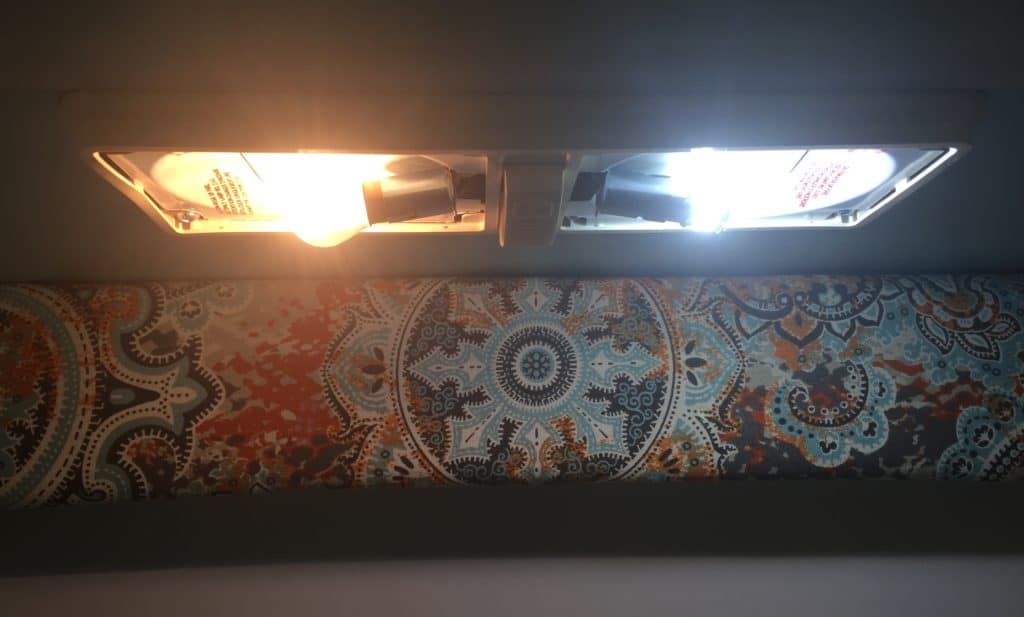 Even covered, the difference was still evident.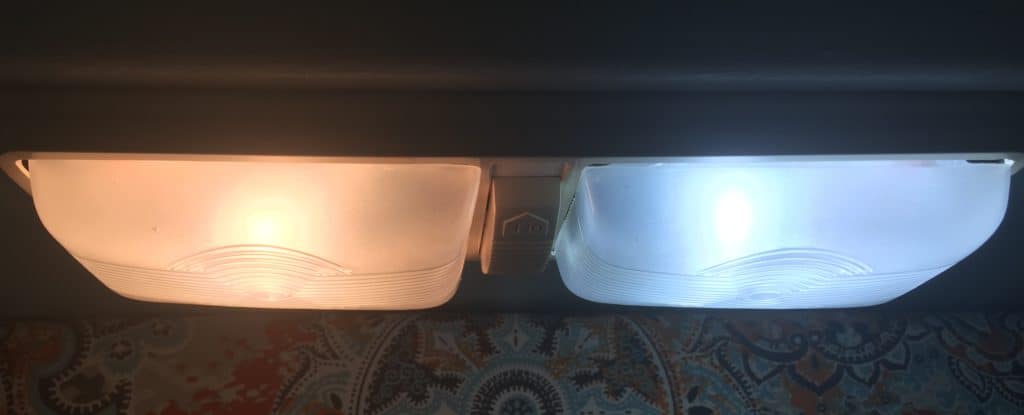 Just 19 iBrightstar Super Bright 12 Volt LED Bulbs in Xenon White and 10 short minutes later, all of the light bulbs in our RV interior had been replaced for around $20 – giving us better, more efficient light for a longer time. 
Have you made a small RV upgrade that made a big difference? 
Share below- we'd love to hear!