Please note that some of our links are affiliate links, which means at no additional cost to you, we will earn a commission if you click through & make a purchase. Happy clicking!
This quick project will turn your RV refrigerator front into a convenient chalkboard- the perfect place to write important messages and reminders while you travel, Plus, it only takes about half a day to pull off!
The Situation
You know the routine. You get on the road. You're one day into your trip (or maybe barely pulled out of the driveway!) when you think of something you need or could really use to make this trip easier (or funner).

OR You pull into a campground in a completely new area, and want to easily know the phone number to the nearest hospital and veterinarian. 


Do you take a note? Write it on your hand? Hope you remember?


OR…do you scribble it right on your refrigerator?!


YES, YOU DO!

Or, very shortly, YOU WILL with this fast RV interior hack.
The Solution
You'll need some Frog Tape, fine sandpaper, old towels, damp cloth, black chalkboard paint, and a simple foam brush.
Carefully tape off the front of the refrigerator you want to turn into the chalkboard, and lay some old towels down directly below it.


Next, use the fine sandpaper sponge to rough up the surface you'll be painting. This will help the paint adhere to the surface better.


Once you're finished roughing it up, wipe it clean with a damp cloth and let it air dry completely.


After mixing the chalkboard paint reallllllllly well, use the foam brush to apply a thick coat to your fridge and allow it to dry over night.


Voila! Instant RV note-taking machine!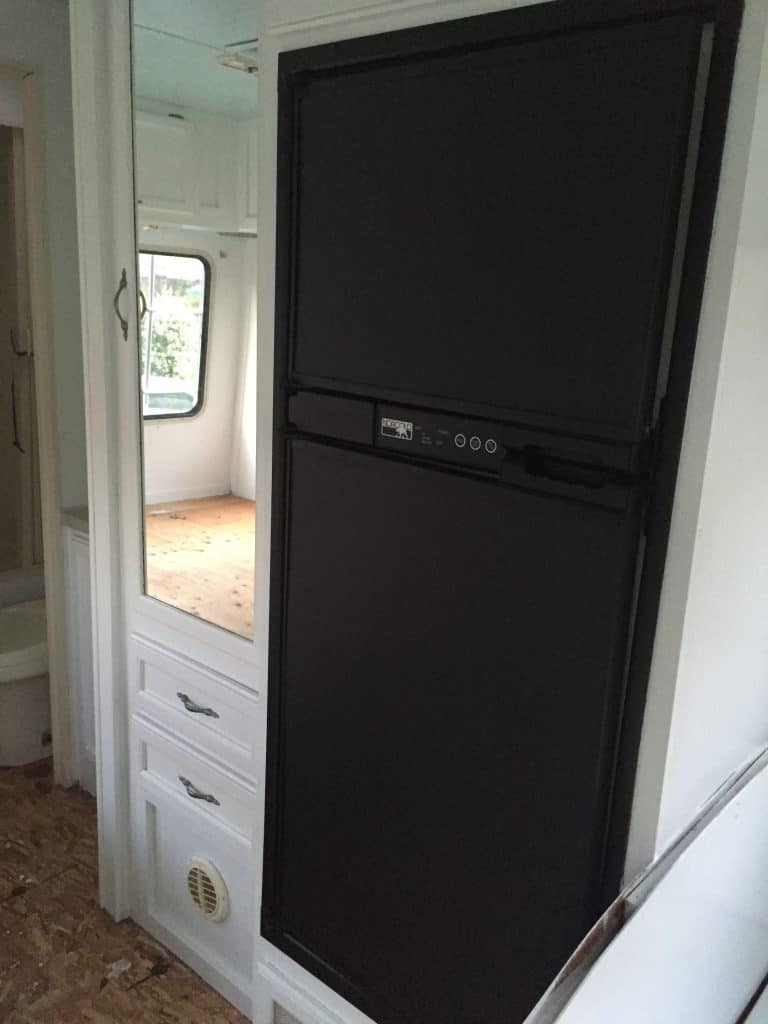 All you need is now is some colored chalk (each person gets his or her own color!) to start making grocery lists, writing important reminders (doctor/er vet phone numbers, directions) or leaving comments about the wonderful RV driver (hint hint).