Please note that some of our links are affiliate links, which means at no additional cost to you, we will earn a commission if you click through & make a purchase. Happy clicking!
You have a small dog who loves to adventure. 
He or she is frequently running, climbing, and jumping into creeks, across sand, over rocks, and through fields. 
With a regular collar, you can yank a little neck by accident. With most harnesses, weird metal parts and clasps are rubbing against their bodies. 
What's more, some harnesses and collars take for-everrr to dry once they are wet, holding an unattractive damp smell even once they're dry.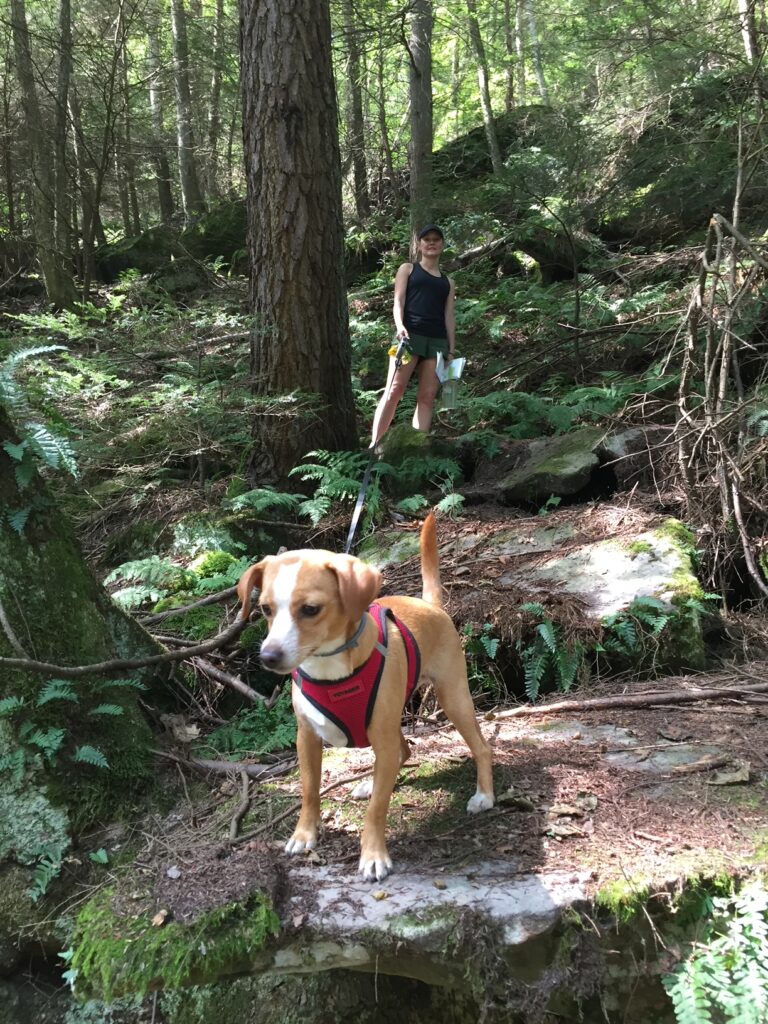 The Voyager dog harness comes in many colors and three different materials: mesh, corduroy, and quilted. All versions have two small reflective strips on the chest for visibility. 
It's designed for smaller dogs, so even the extra-large size will only fit a dog weighing 28 pounds or less with a maximum 18- inch neck and 23-inch chest. 
Once your dog steps in, a large velcro tab at the top of the harness connects the sides, and a plastic clasp clicks together above to secure it.
Attach your least to two metal rings at the top of the harness, and you're ready to go!
The plastic clip and metal rings are never in direct contact with your dog's skin or fur. 
Because of it's sturdiness, durability, comfort (I think!), and ability to dry quickly, we give the Voyager dog harness five stars. 
Hazel has four different varieties of the harness she wears based on her mood and activity.
If you were wondering about all the things she can comfortably do in her Voyager dog harness: 
She can wade in her favorite creek, and the harness will dry completely in just a few hours.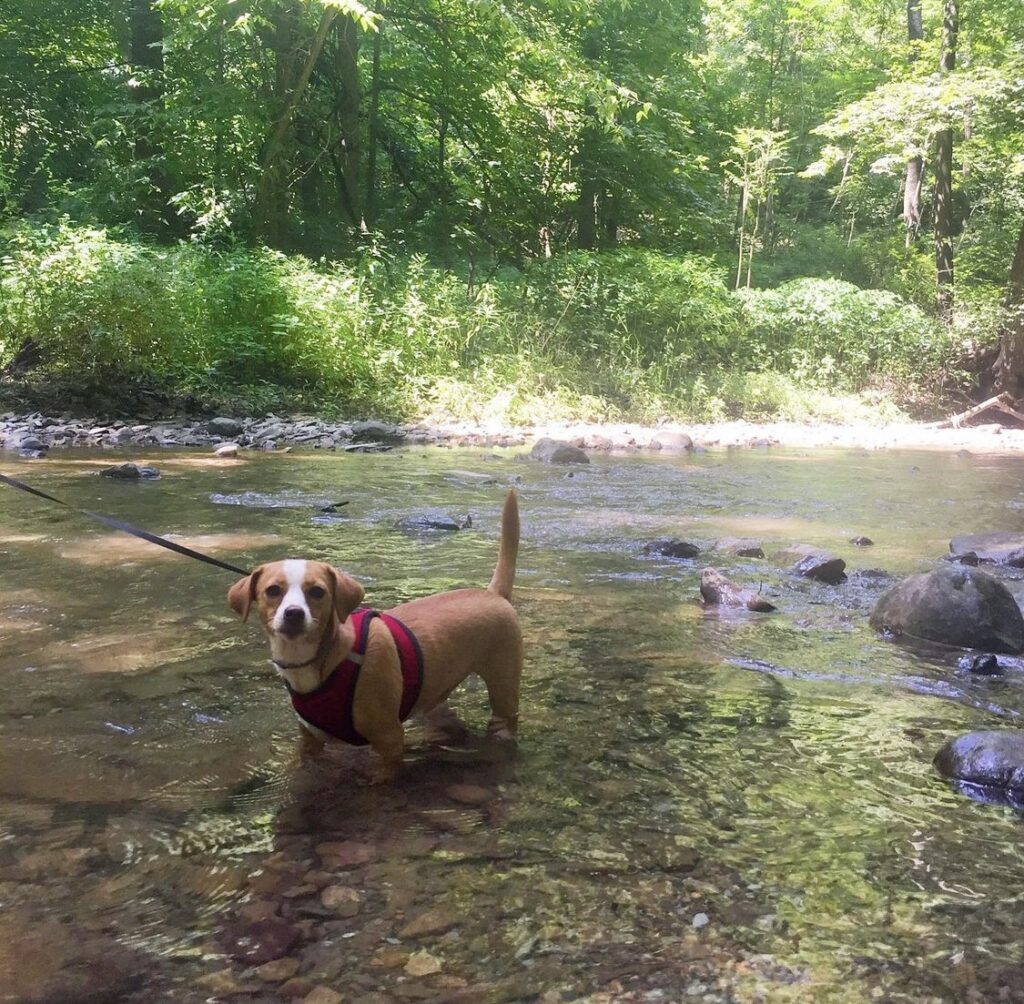 She can take it to the beach for some dune walking or shore running, and the sand will shake right out.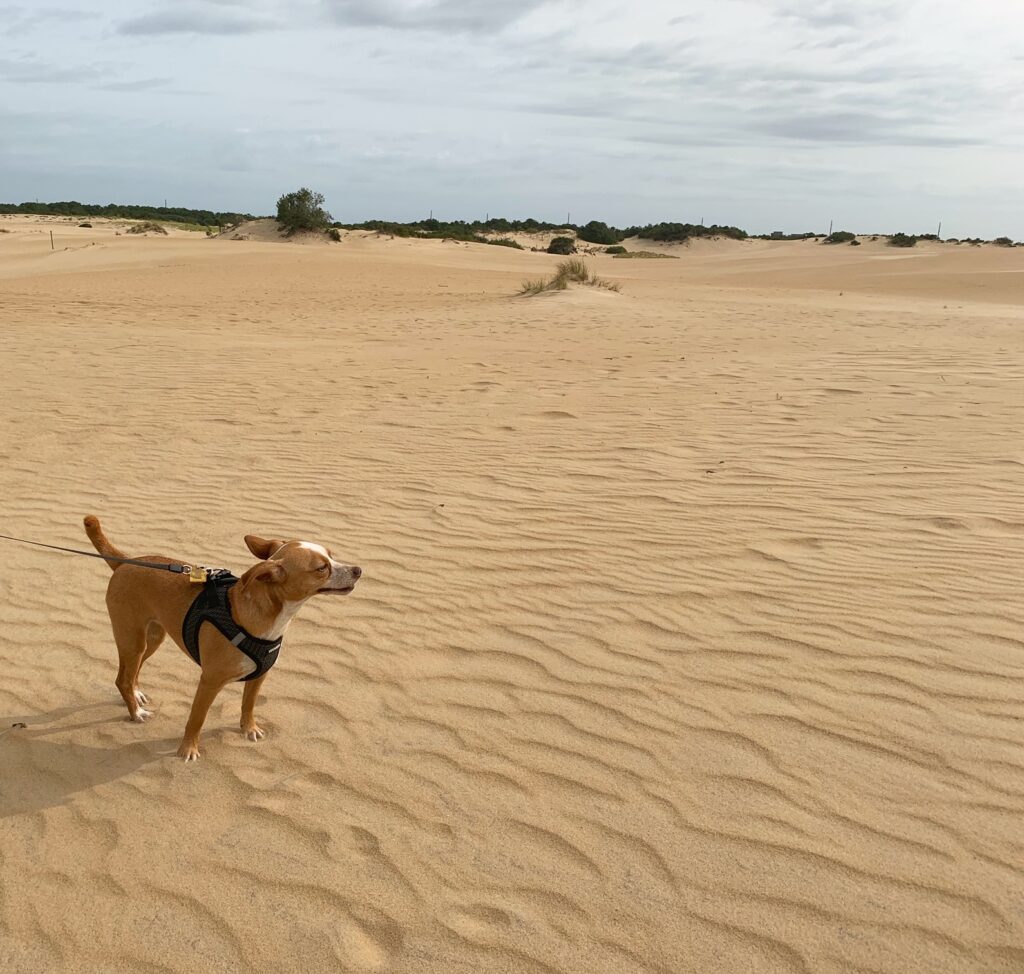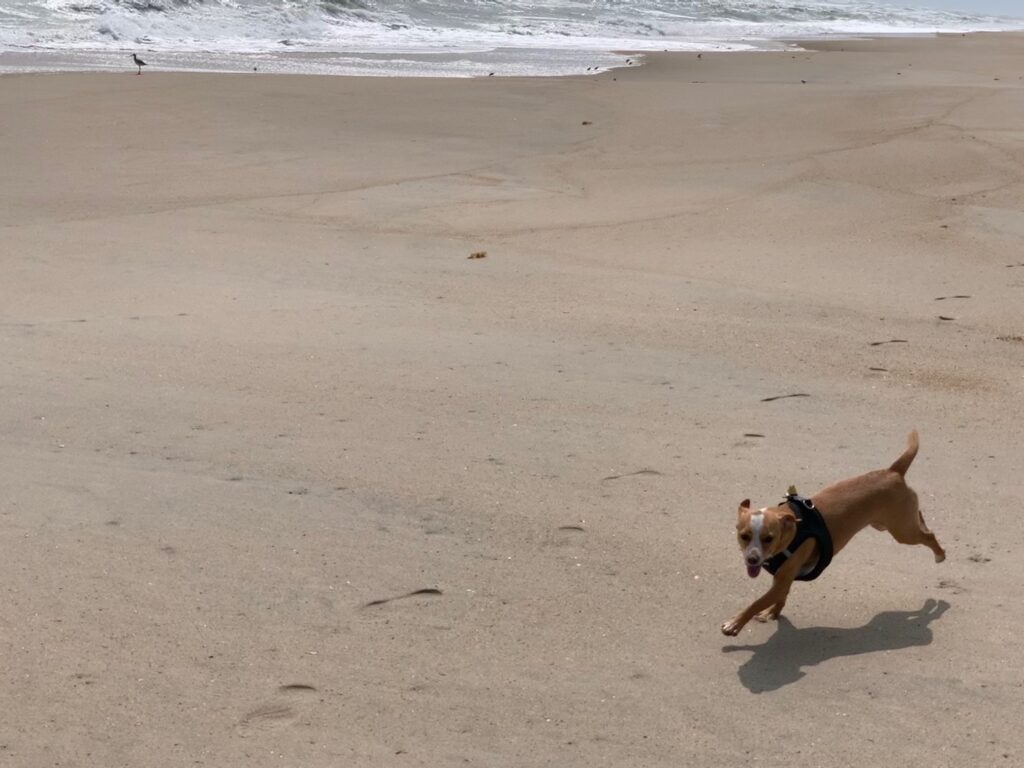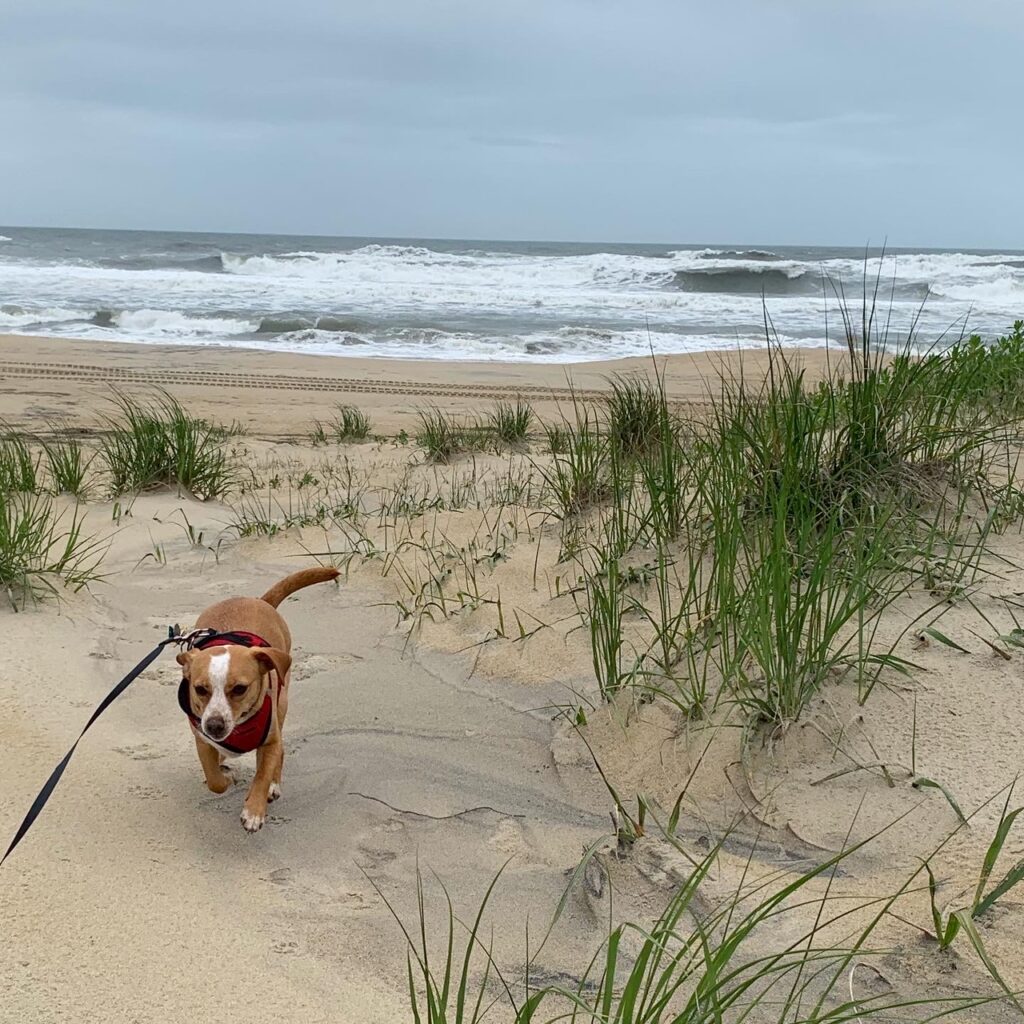 Hazel can hike to rocky overlooks and pounce through fields with no bunching up or slipping out.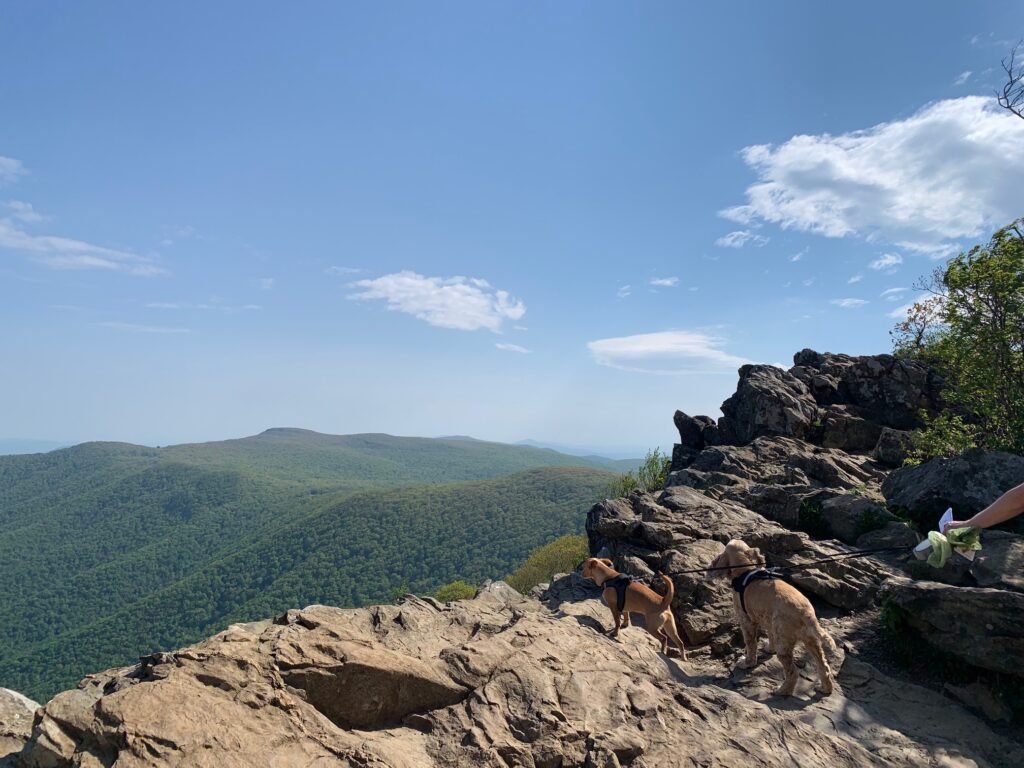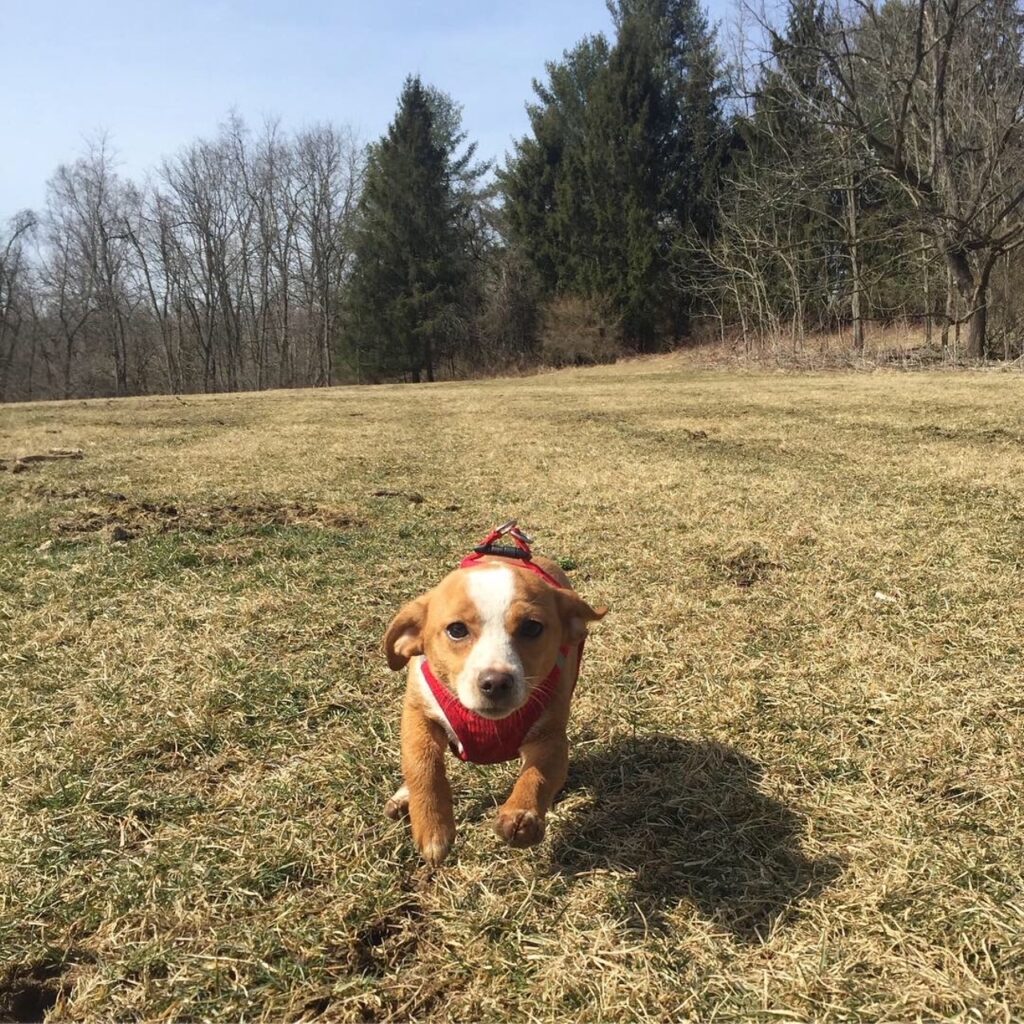 She can relax with friends with no rubbing or chafing from sharp clasps or hard metal.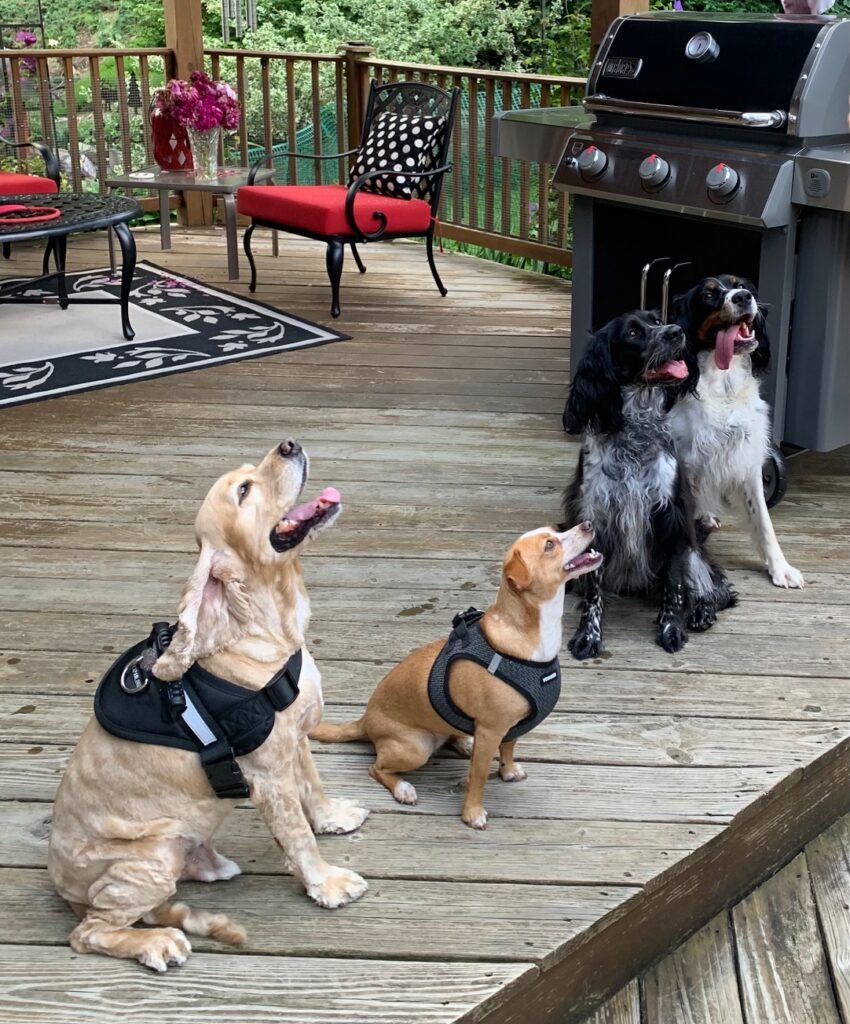 And when the activities are done, the Voyager dog harness is comfortable enough to eat ice cream and even sleep in!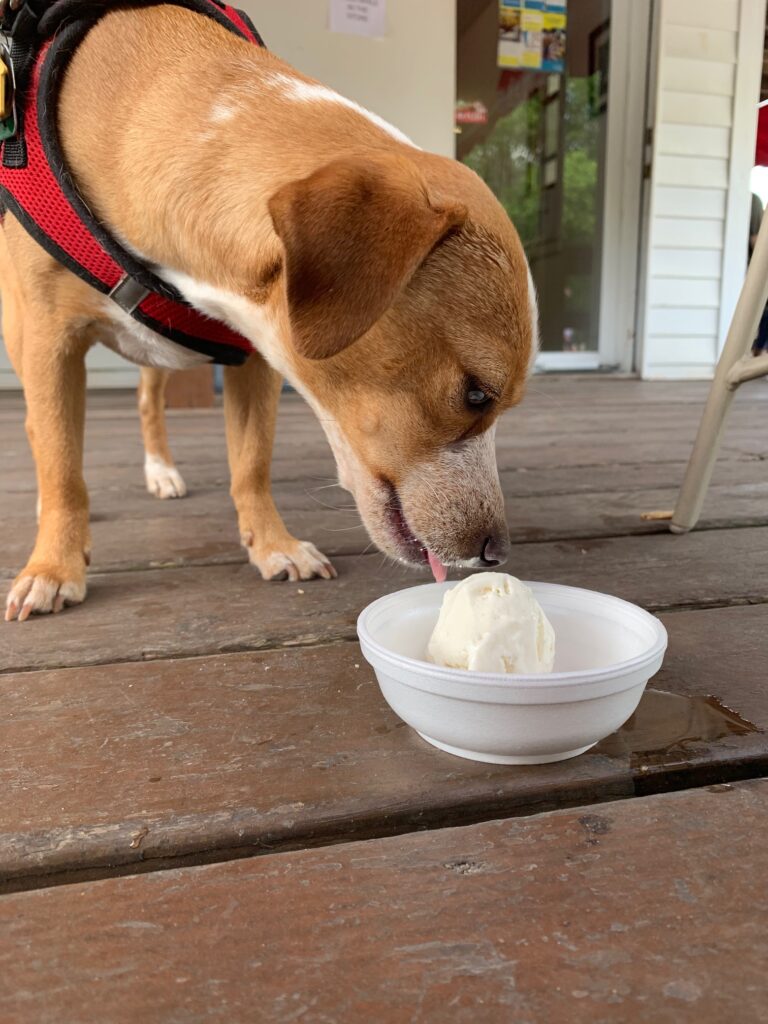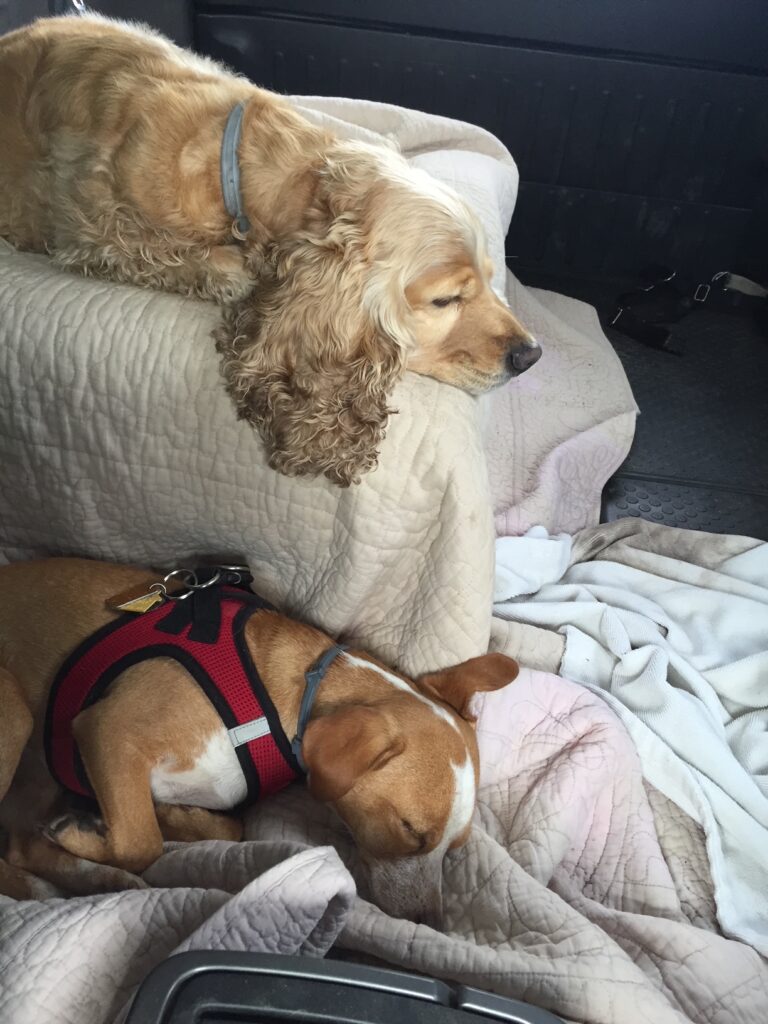 We would highly recommend the Voyager dog harness for your small, active dog. It has a great balance of control and flexibility, while being affordable and pretty snazzy, too. 
Hazel is bullying you into giving it a try with this tough girl look.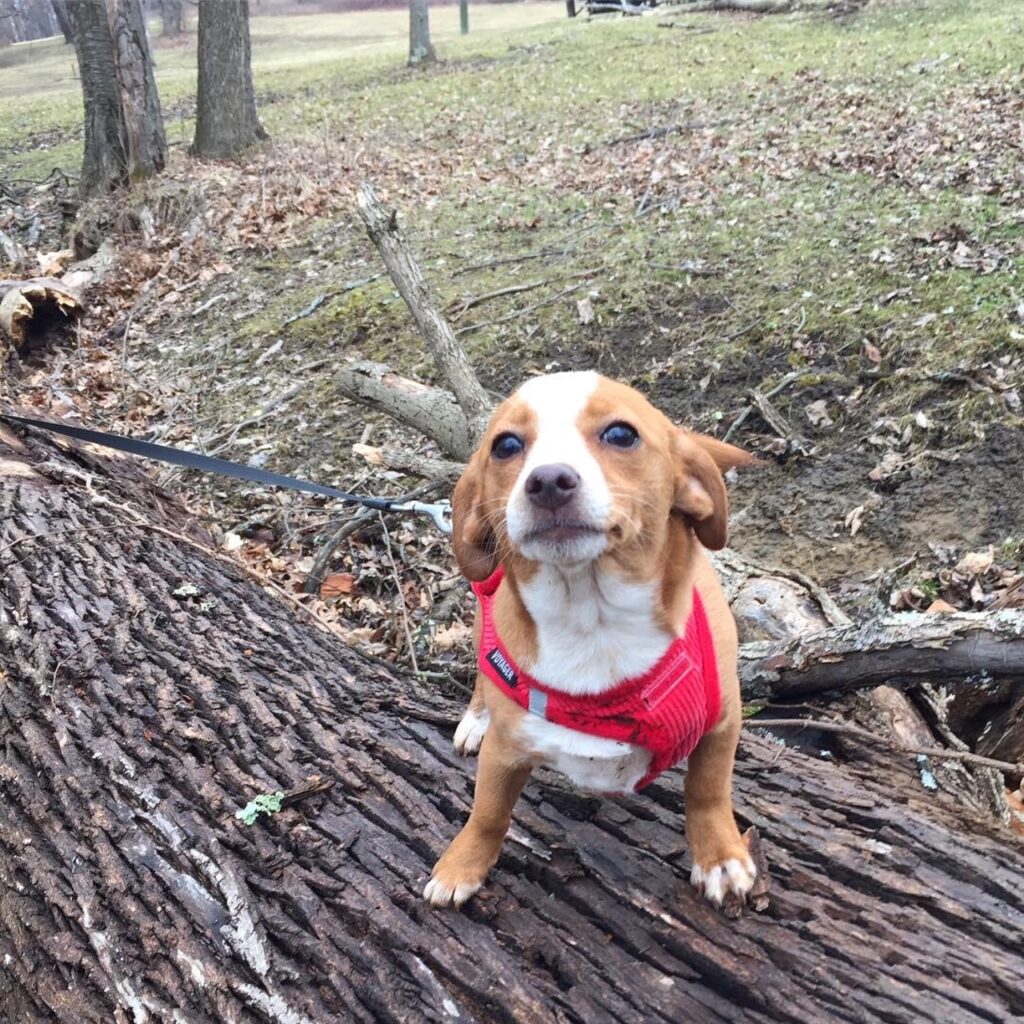 Just kidding. She's going with the kinder, gentler approach these days.