Please note that some of our links are affiliate links, which means at no additional cost to you, we will earn a commission if you click through & make a purchase. Happy clicking!
You're enjoying the great outdoors- maybe hiking along your favorite lake, river, or stream- when suddenly…
OUCH! 
You've been bit! 
Whether it's a pesky mosquito bite or a burning bee or hornet sting, what's your next move? 
Do you run for the home remedies, like ice or baking soda paste? Or perhaps you reach for the over-the-counter options like anti-itch cream?
Instead, you should start carrying the Bug Bite Thing!
This extremely light, small plastic tool can easily be stashed in a pocket or backpack, and can help alleviate at least some of the discomfort from a bug bite. 
So how does it work?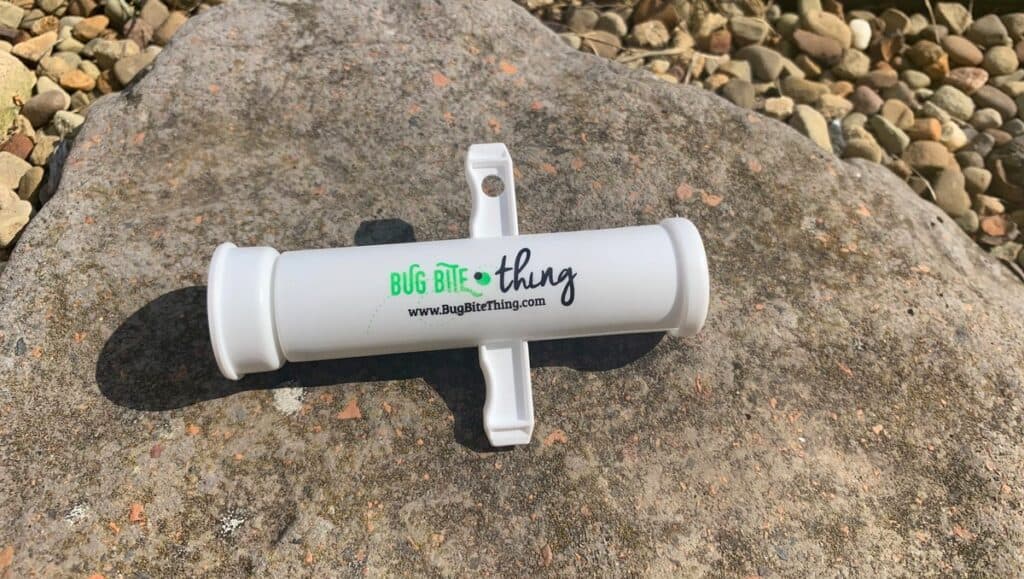 First, you'll need to select which end of the sucker side to use based on the location and size of the bite. The larger side is better for bites "out in the open", like on an arm, leg, or torso, while the smaller side works well for harder to reach bites, like on fingers, toes, knees, and elbows.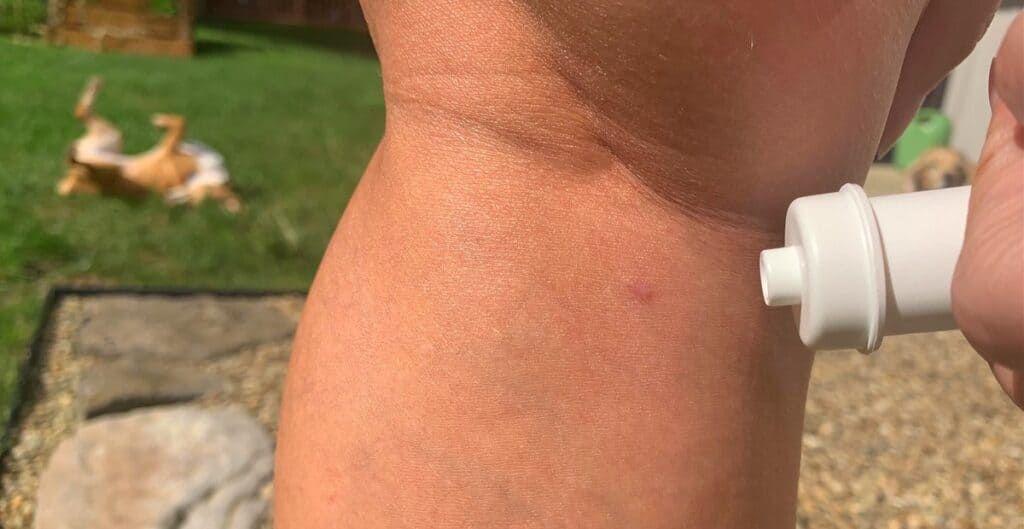 Then, simply place the sucker side over the bite, and pull up the plunger to suck the skin up into the tool- essentially pulling the bug venom/poison/spit (?) up out of your skin.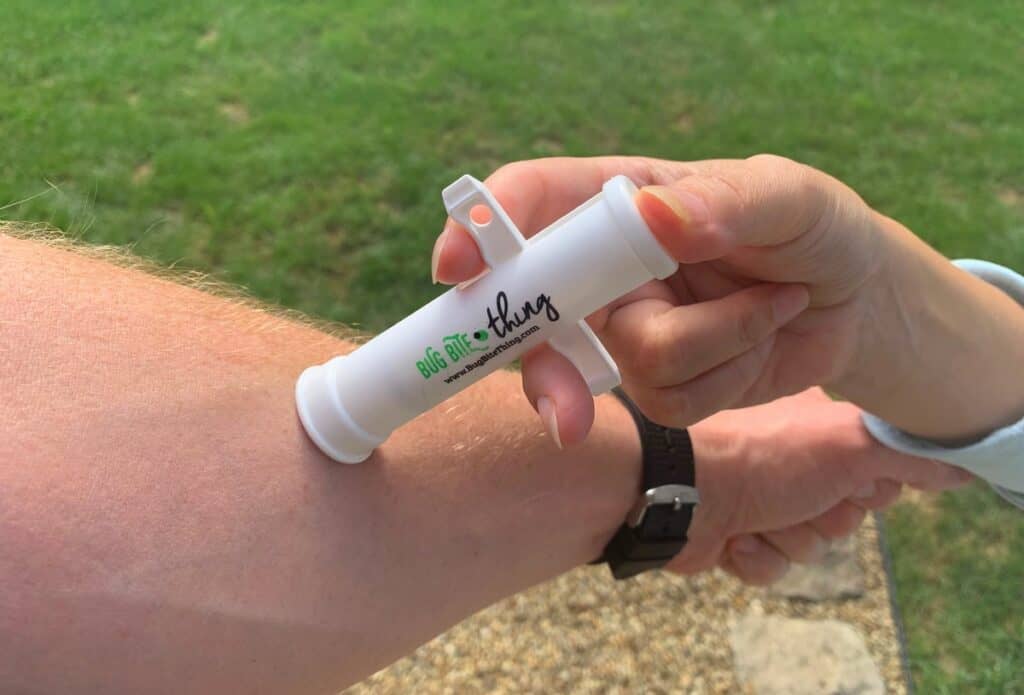 You'll need to hold it there for 10-20 seconds, and repeat that action a few times. 
But does it work?
In some cases, yes, it works well, and in some cases, not so much.
As someone who gets bitten constantly throughout the summer, I can say it did lessen the itching on all of the bites I tried it on. 
A few examples of my ups-and-downs with the Bug Bite Thing: 
For a nasty hornet bite on my back, it did not seem to work at all- even after using it six times over a few hours. 
On three mosquito bites I got at the same time on my leg, it completely eliminated the itching for all three.
For a suspected spider bite on my shoulder, it alleviated the itching for the most part. I still applied anti-itch cream a few times, but it wasn't the usual wild itching feeling I was used to.
On two other mosquito bites on my arm, it completely eliminated the itching for both. 
One thing to note: do NOT use the Bug Bite Thing on your face or neck! Sometimes, it creates a sucker-bite looking mark that can take weeks to go away. 
After years of being mosquito food, my hopes were SO high for the Bug Bite Thing!
I did feel it made a noticeable difference on most of the mosquito bites, but little to no difference on other larger bug bites. 
I give the Bug Bite Thing a strong 3 stars and recommend keeping it around while hiking and camping. 
Hazel recommends changing the name to the Mosquito Bite Thing!