Please note that some of our links are affiliate links, which means at no additional cost to you, we will earn a commission if you click through & make a purchase. Happy clicking!
You've started your campfire.
Your veggies are sliced and diced.
Your spices are all lined up, ready for sprinkling over a delicious dinner. 
Your dinner looks done and smells incredible!
Now how will you get the cast iron skillet or griddle from the campfire over to the picnic table easily? 
If you are like us, you reach for a few dish towels or rags or even stacks of napkins to grasp the WILDLY HOT, practically on fire, handle!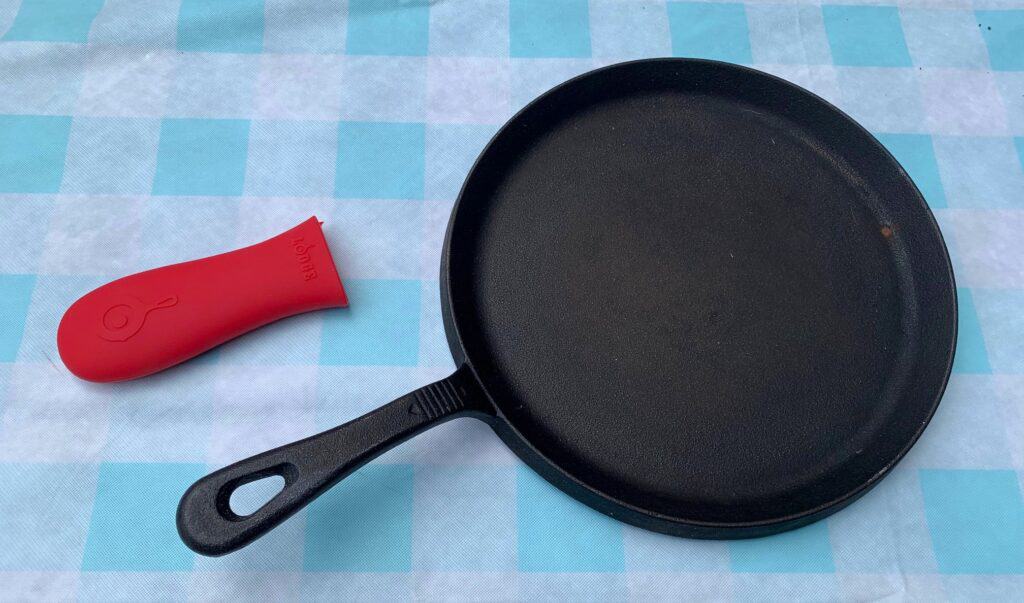 Once your food is ready to move from campfire to picnic table, remember not to slip the handle holder on until right before you are ready to move it – otherwise, the holder will heat up, too! 
If you have different size cast iron skillet or griddle, or even an extra side handle, there are holder options for those, too. 
Finally, if things get a little messy over the campfire, you can pop the handle holders into the dishwasher for cleanup when you get home.