Please note that some of our links are affiliate links, which means at no additional cost to you, we will earn a commission if you click through & make a purchase. Happy clicking!
If you're vacationing in the Outer Banks, your car will already be filled with sand anyway! Make a day trip to Jockey's Ridge State Park to frolic on the amazing dunes and admire the gorgeous sound views!
Jockey's Ridge State Park in Nags Head, North Carolina, is located right off Route 158, South Croatan Highway, in the Outer Banks. 
If you are headed south on the island, you'll find the main entrance parking lot first. The soundside parking lot can be found just past the park off West Soundside Road.
Jockey's Ridge became a state park in 1975 after residents and local organizations pushed for protection of the just over 425-acre National Natural Landmark. 
While the park is now a great site for kite flying, hand gliding, and sand sliding, its name is said to have originated from the wild pony races once held there.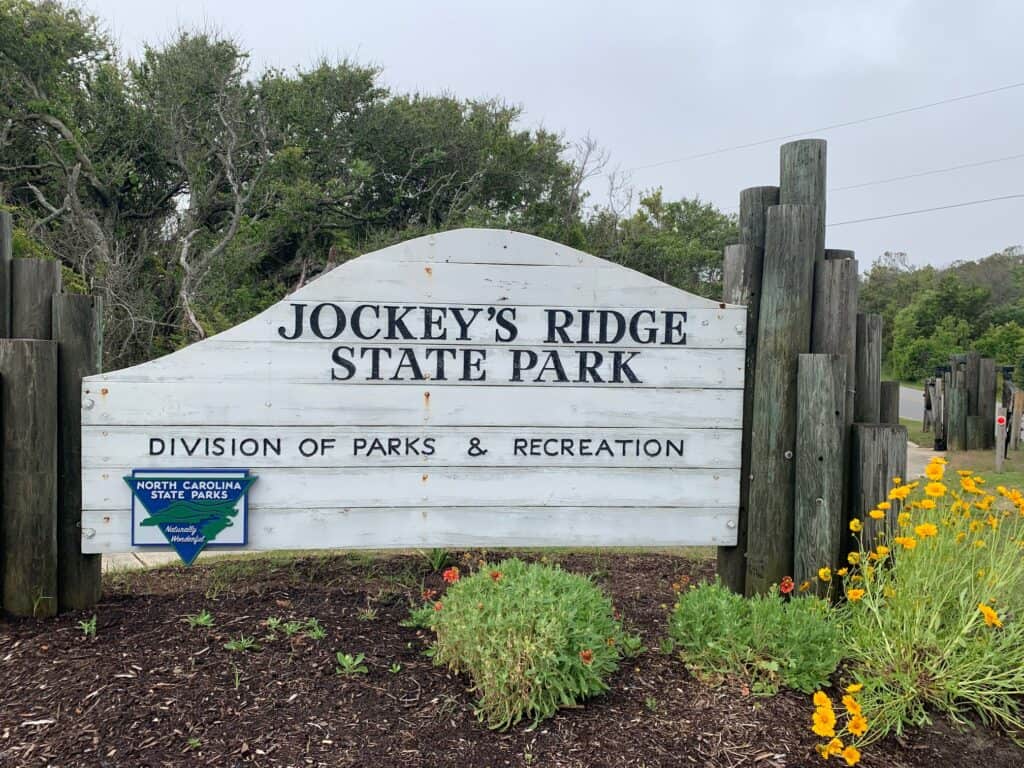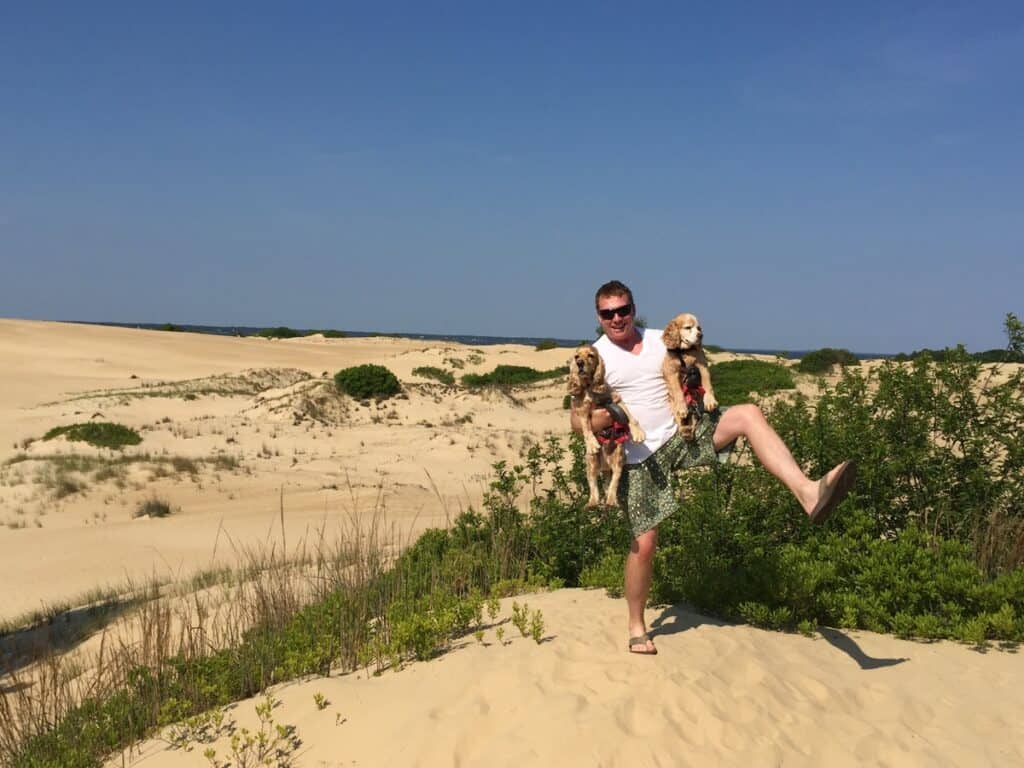 We've visited this park once or twice a year on our annual beach vacation for the last 10+ years, so the photos include our first dog Benjamin (above on right) as well as our current pooches, Franklin (above on left) and Hazel. 
Once you enter the park, you can take whatever route you feel in the open sand- but there are three separate marked trails that go through Jockey's Ridge State Park.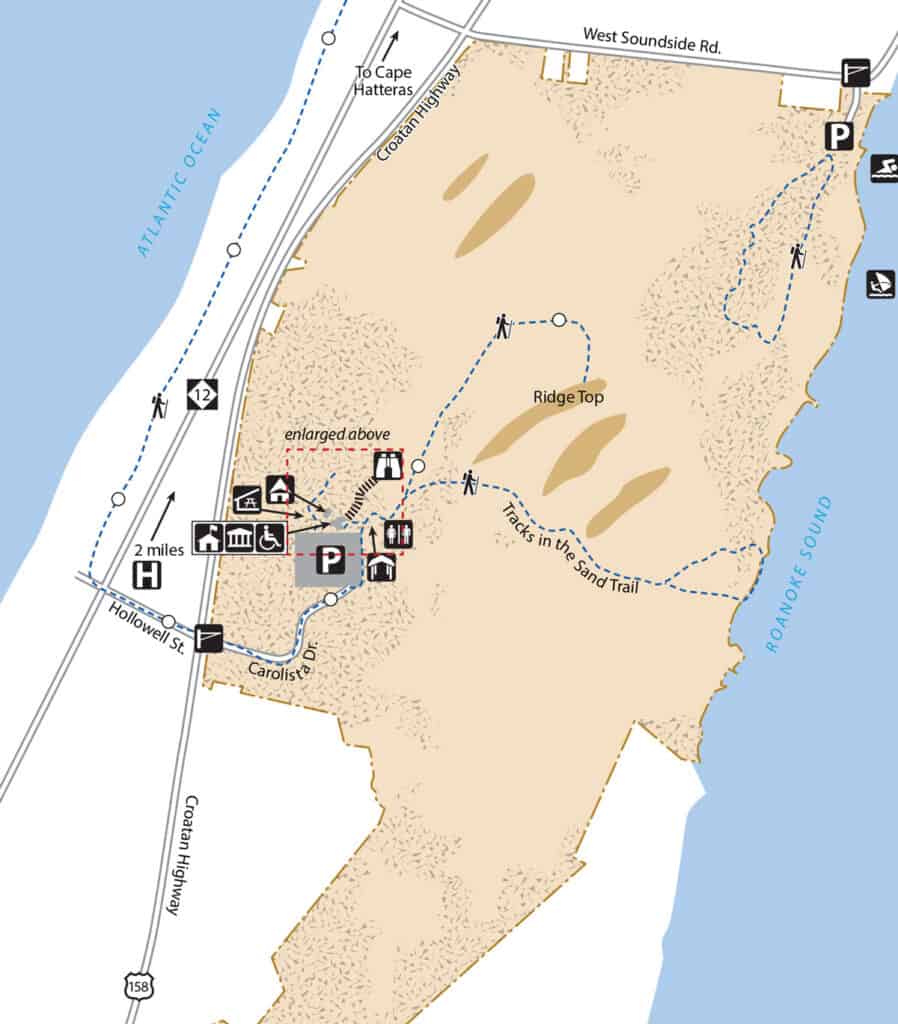 From the parking lot off Route 158, the best way to get all the views is to check out the short boardwalk to the observation deck or take Tracks in the Sand Trail. 
The short boardwalk entrance is found just to the right of the Park Office, while the start of Tracks in the Sand Trail begins behind the pavilion to the right of the office.
Not only will Tracks in the Sand take you up and down through the dunes, it will also take you high above then down along the sound.
Incredible landscapes and views all around!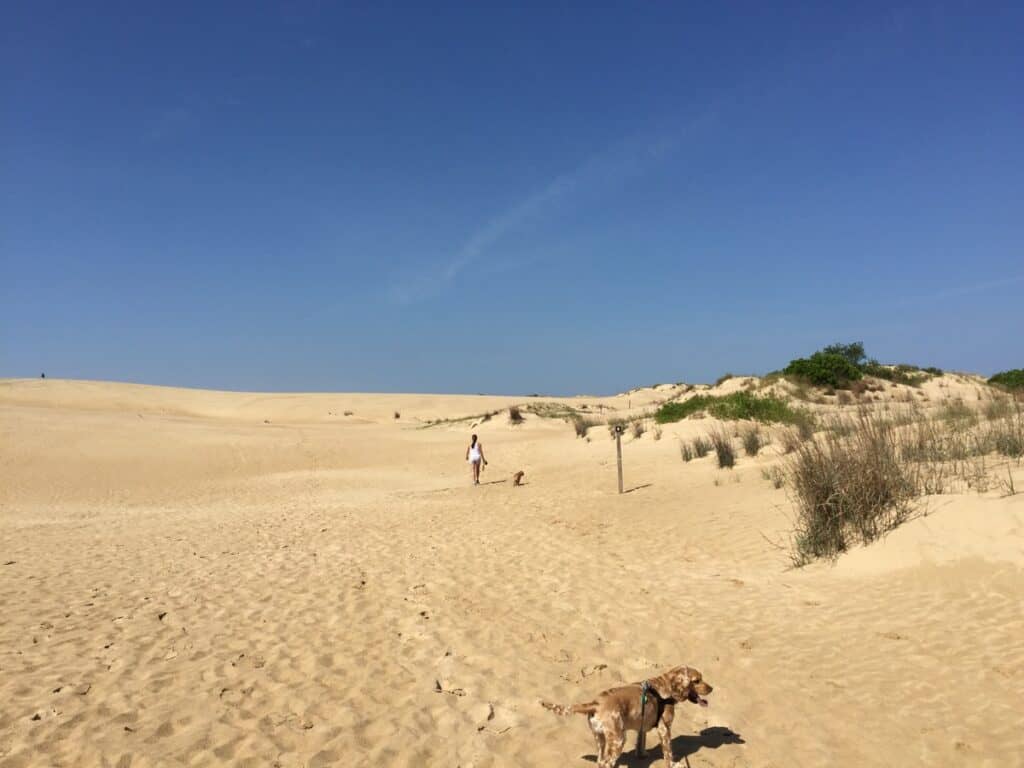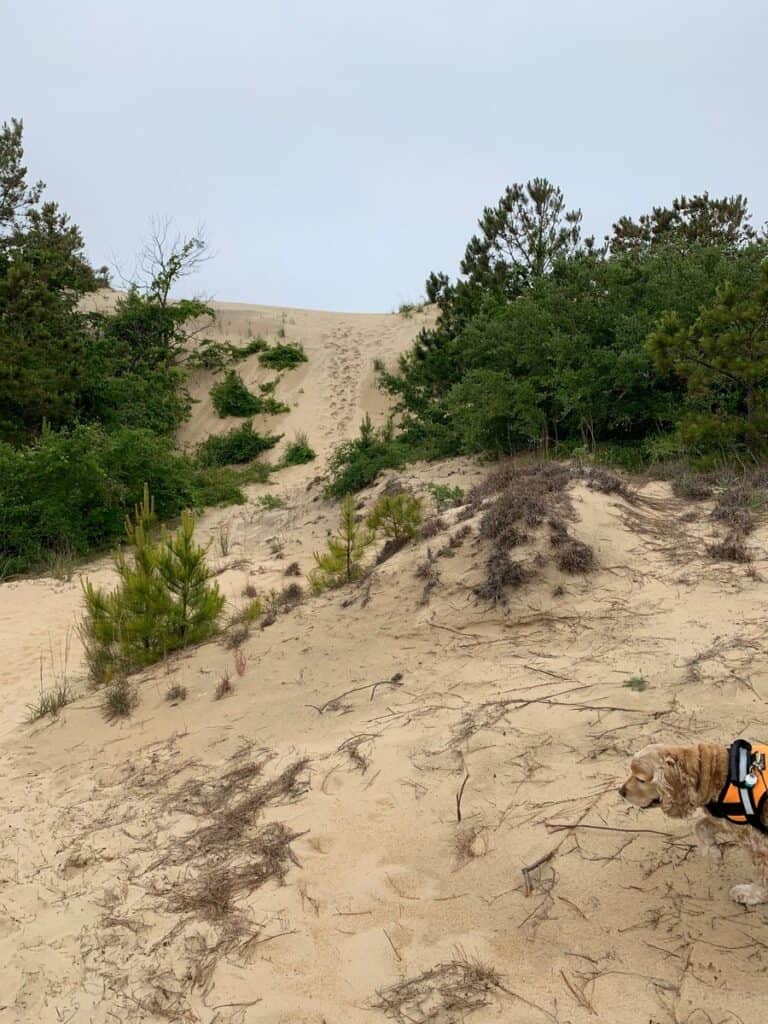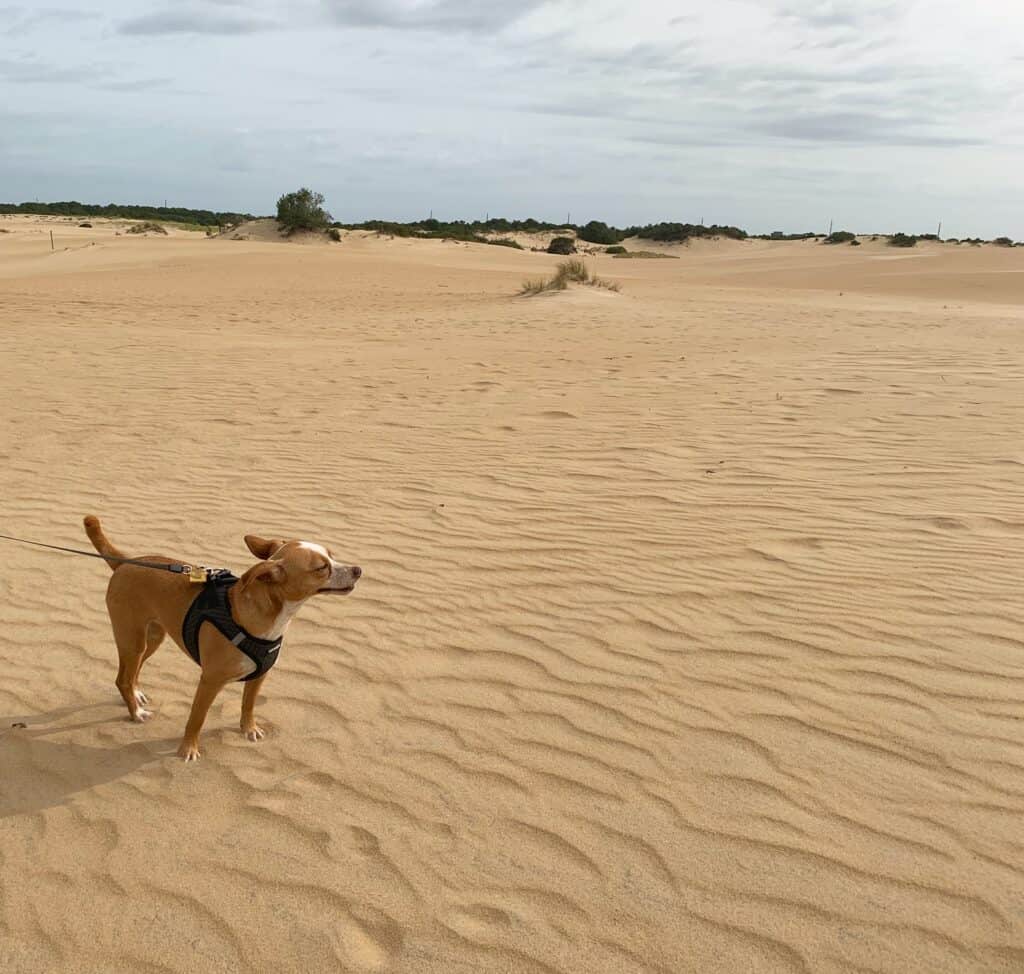 As far as wildlife, all of our dogs have chased small lizards and little crabs around the sand each time we've visited. 
Franklin even managed to come up with this gem – ewww!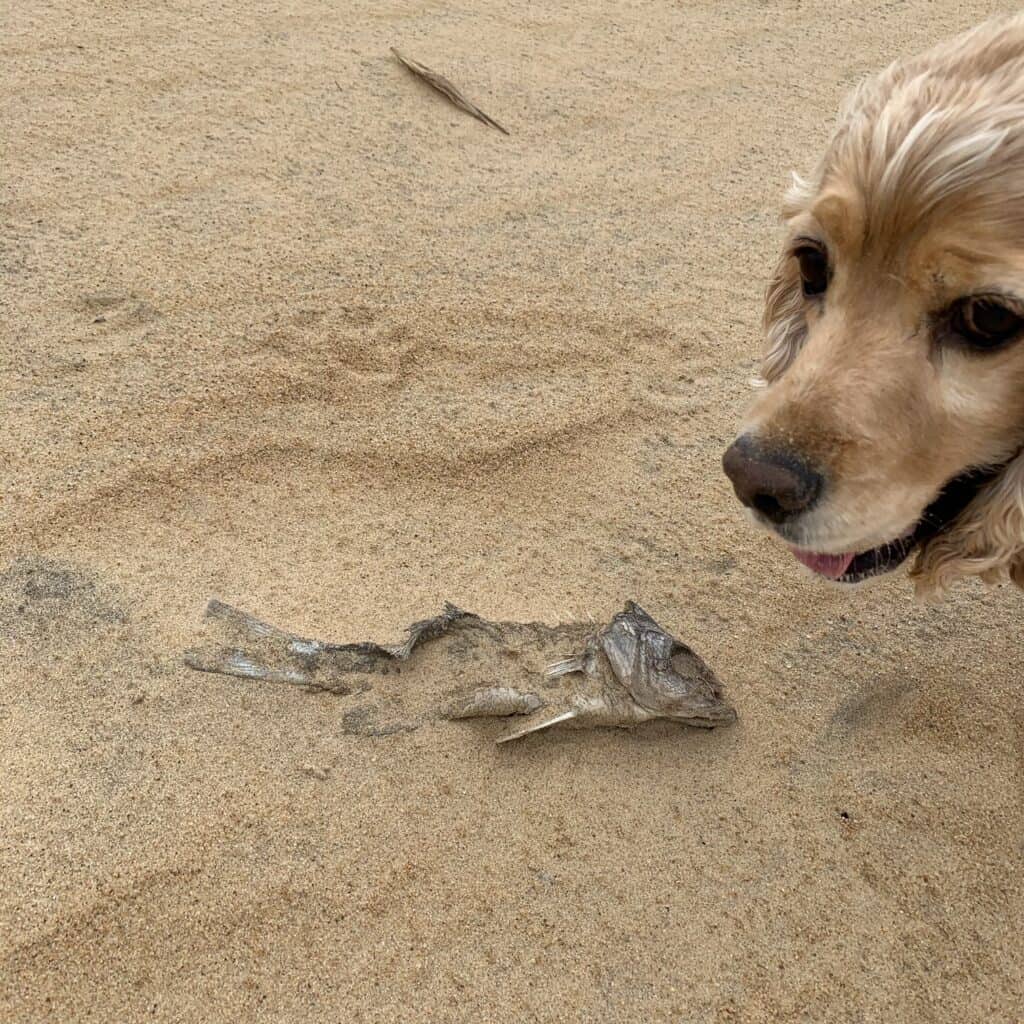 On the dunes at Jockey's Ridge, you have ample space to do some wide-open activities like: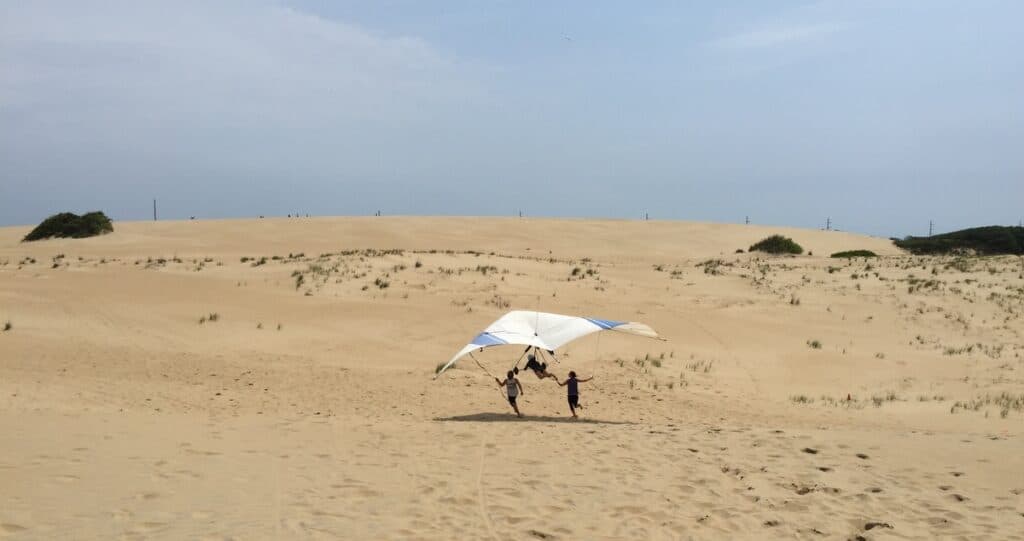 From the highway entrance to the park, the options are sandy and land-based; however, if you drive further down Route 158 and make a right onto West Soundside Road to the park's soundside parking lot, a whole new bunch of water-based options open up!
From the soundside of Jockey's Ridge State Park, you can park your beach towel for some sun and wading or easily launch your kayak or standup paddleboard. 
The water is calm and shallow, and waves are minimal on the soundside. If your dogs like water, they will love the sound beach!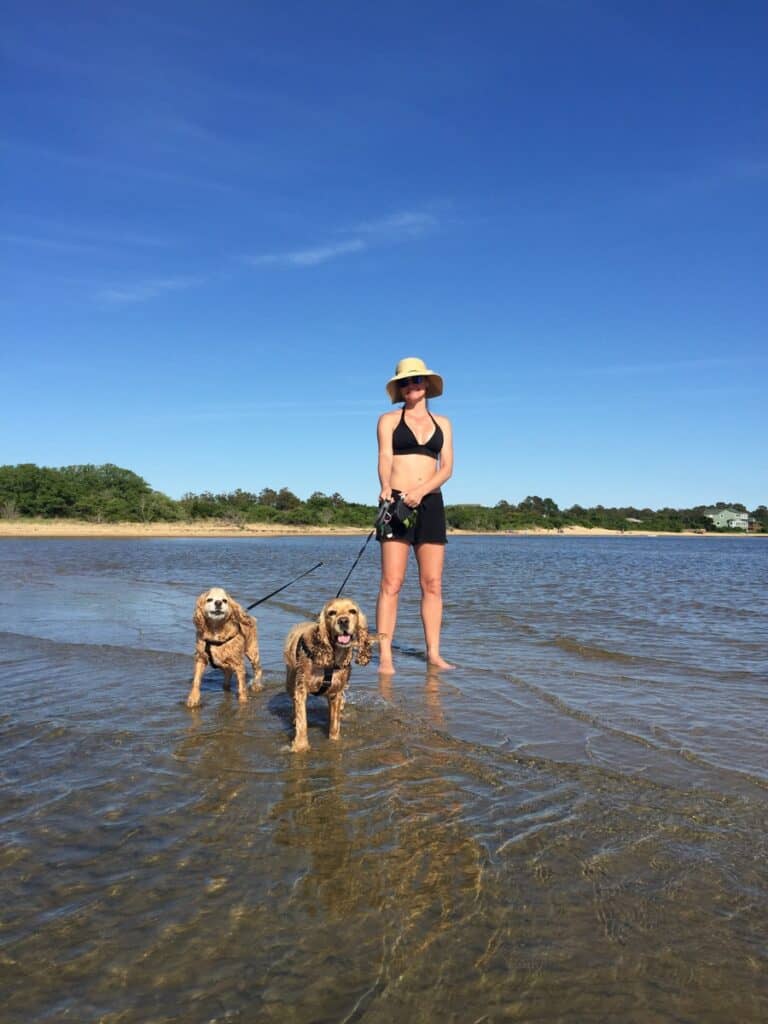 Even for reactive dogs, there are short paths that lead out to different parts of the sound beach so you can avoid others. We have always been able to get Franklin just far enough away from other visitors so he (and they!) could enjoy his visit.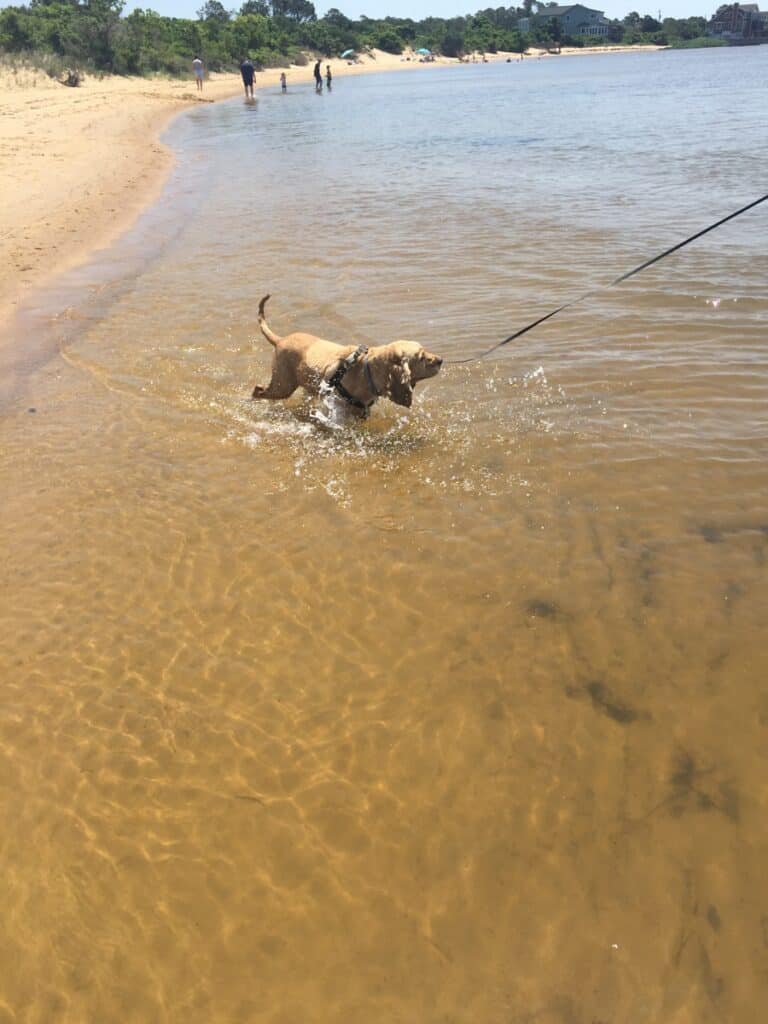 PIT STOP! Snow Bird Burgers and Cones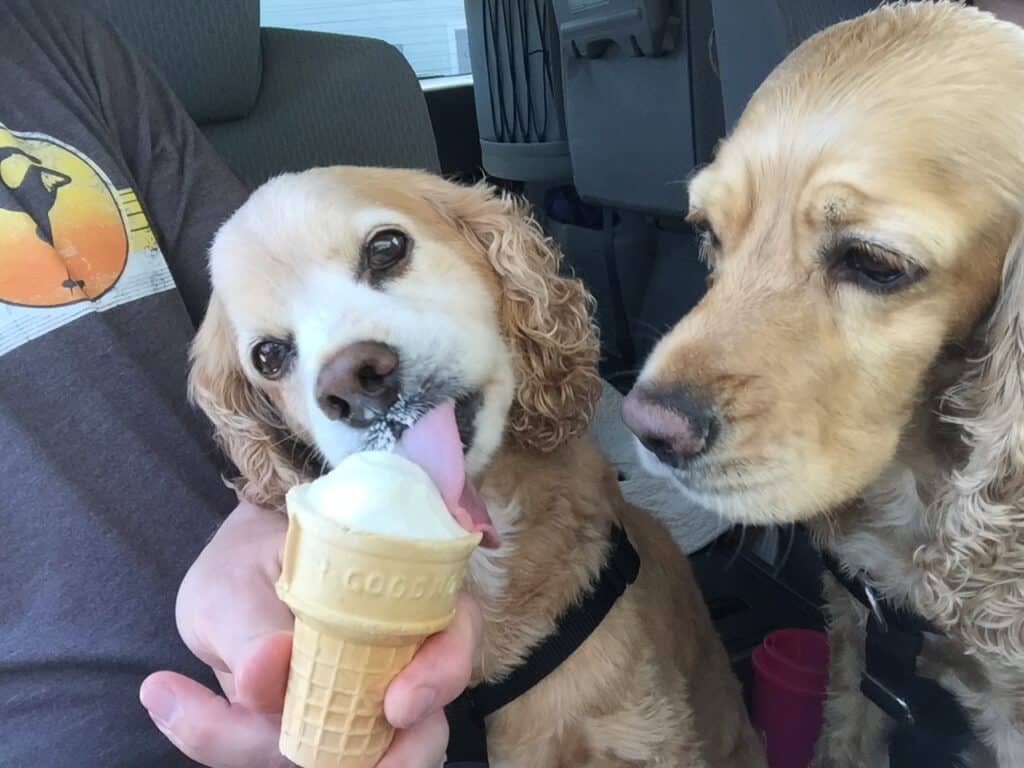 All that dune walking and sound wading will not just leave you sandy, it will also make you hungry!
For a quick, dog-friendly stop, head down Highway 12 to 3532 South Virginia Dare Trail for Snow Bird Burgers and Cones! 
Their menu is packed with cold treats like ice cream, snow cones, and milkshakes, as well as more substantial items like sandwiches, burgers, hotdogs, and side baskets.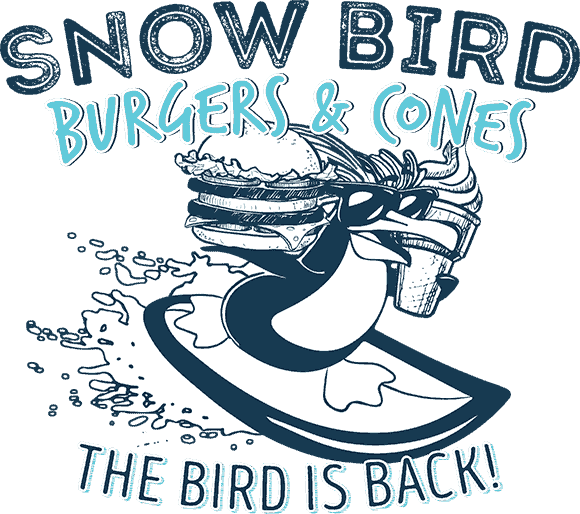 You can sit outside at the picnic or umbrella tables, or just take it back to your car to add ice cream dribbles and sandwich crumbs to your sand collection!
While you might think stopping by another sandy destination while at the beach is a waste of time, the views and fun at the sound make Jockey's Ridge a must do while in the Outer Banks. 
Ask Hazel – there's nothing like the feeling of the open wind and sand in your ears!