Please note that some of our links are affiliate links, which means at no additional cost to you, we will earn a commission if you click through & make a purchase. Happy clicking!
Hyner Run State Park in the PA Wilds has scenic views & a cozy campground – plus even more scenic views are just a few miles away at Hyner View State Park!
Hyner Run State Park is located in north-central Pennsylvania in Sproul State Forest. A meandering, shallow creek (perfect for small dogs!) winds through this park that was originally constructed by the Civilian Conservation Corps.
The Corps was created by President Roosevelt in the early 1930s to put young men to work in our forests and rural areas following the Great Depression. These men did some amazing work around the country – especially for the state park systems!
You can fish, hike and camp at Hyner Run State Park, as well as wade in the creek or swim in the pool.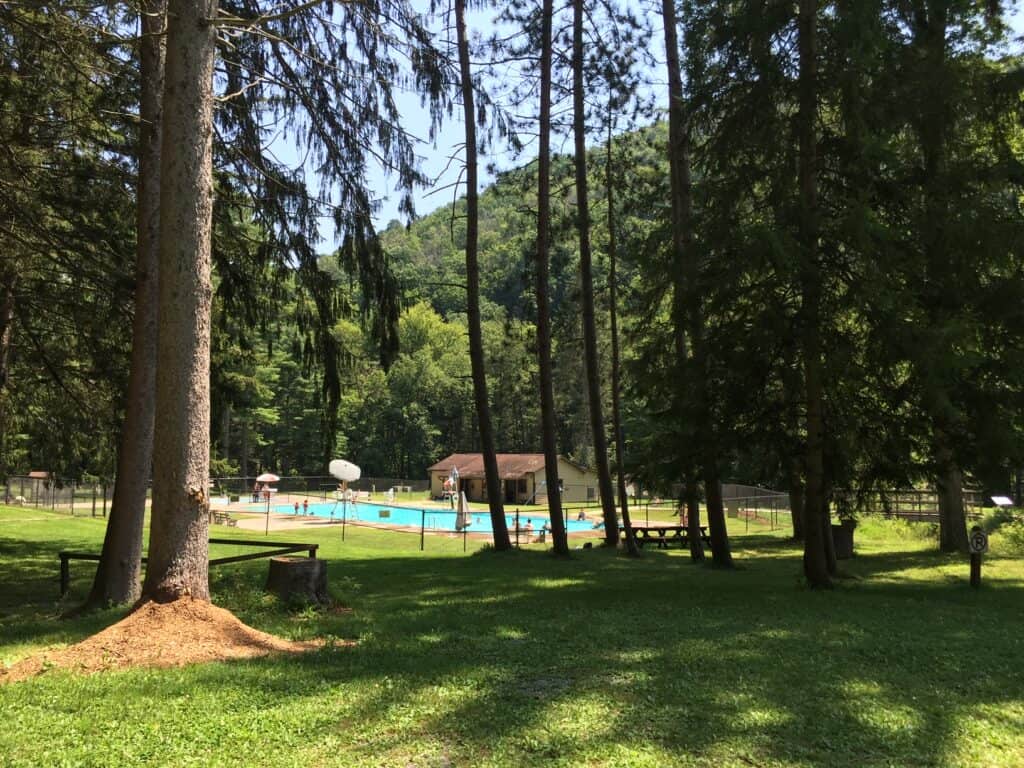 Hyner Run State Park's cozy campground has 30 sites. At the time we visited, 13 were pet-friendly (including sites #16, #18, & #20 even though only 10 are marked on their map).  All but 9 sites have electric. 
Our site at #21, was MAGNIFICENT, and I highly recommend it if you are camping with dogs! 
Not only did we have a wonderful creek view from our back window, we could also hear the water at night when we were going to sleep- yep, that close!
As an added bonus, Franklin & Hazel were able to run & play in the creek whenever they wanted to cool off.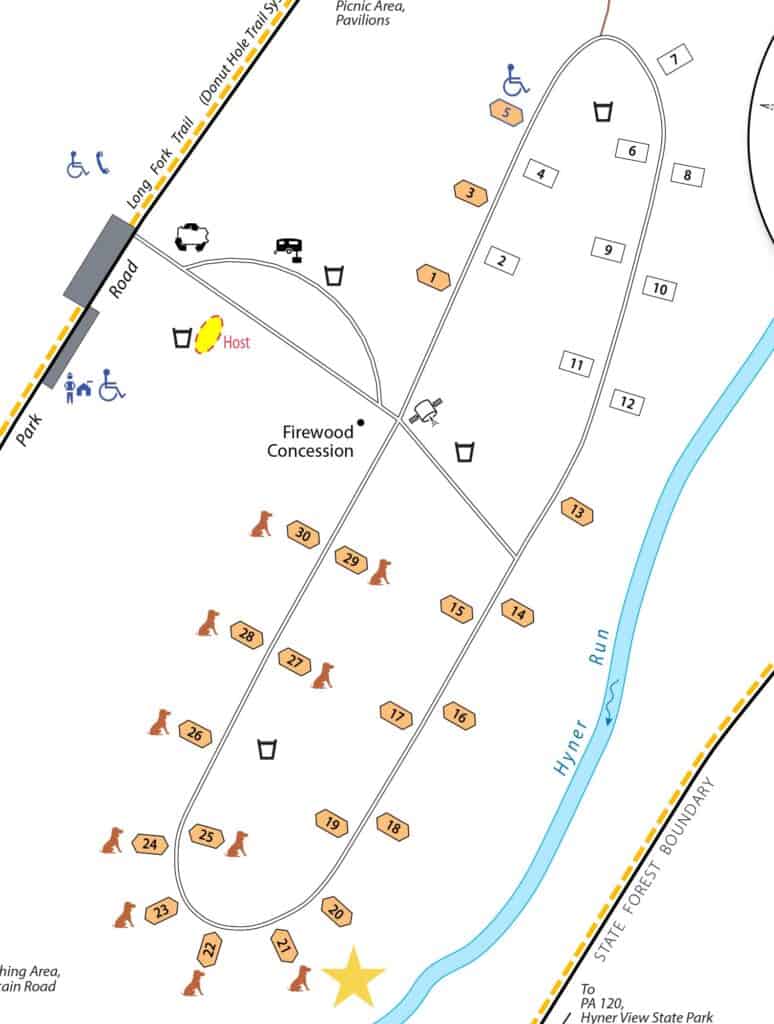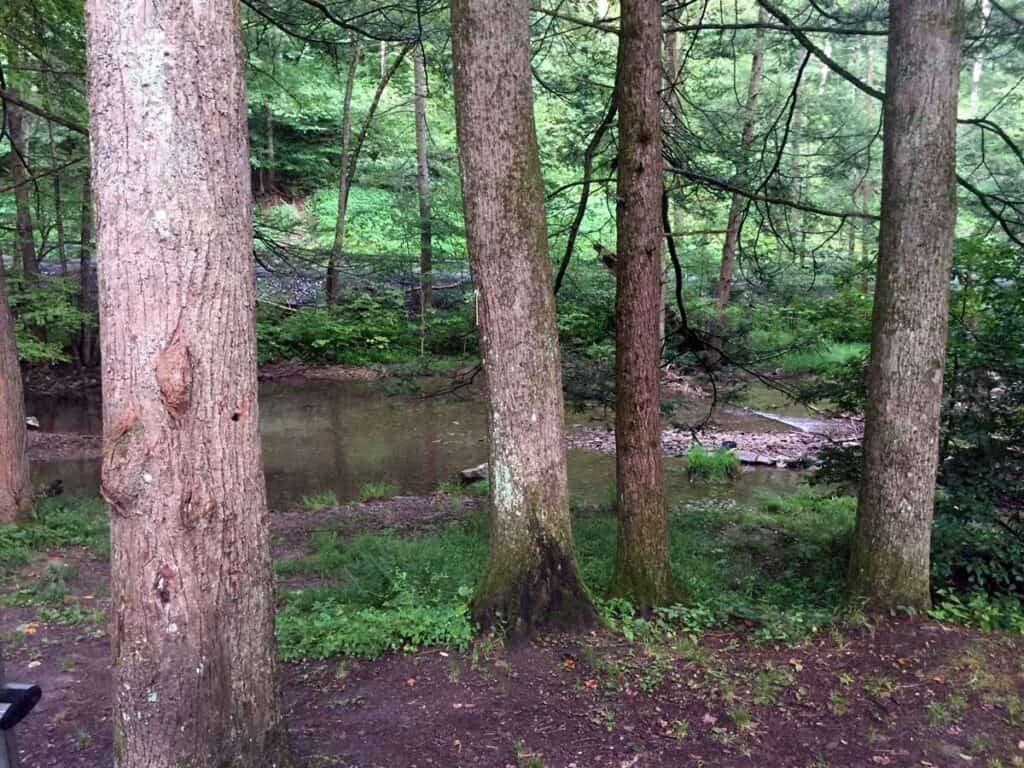 The shower house is allllll the way on the other side of the campground (just past Site #1 on the map above), but makes for a nice walk…and once you get there….
Spectacular news for shower connoisseurs like myself who loathe those timer buttons…
The shower house has brand new tiling and is SPOTLESS. The two stalls have full temperature control with NO TIMER BUTTON! The water is boiling.
Happy showering! 
PRO TIP for the Campground
Hyner Run keeps it campgrounds cozy, and its hiking even cozier. 
There are only two trails in the park: 4.1 mile-long Long Fork Loop & part of the 50-mile-long Donut Hole Trail.   
When you set out on Long Fork Loop, get ready, because the first few miles are a looooong UP HILL climb! 
After the crest (finally!) and fairly straight half mile or so, there is a spot to walk out to an overlook, which was a little leafy when we visited, but still quite scenic.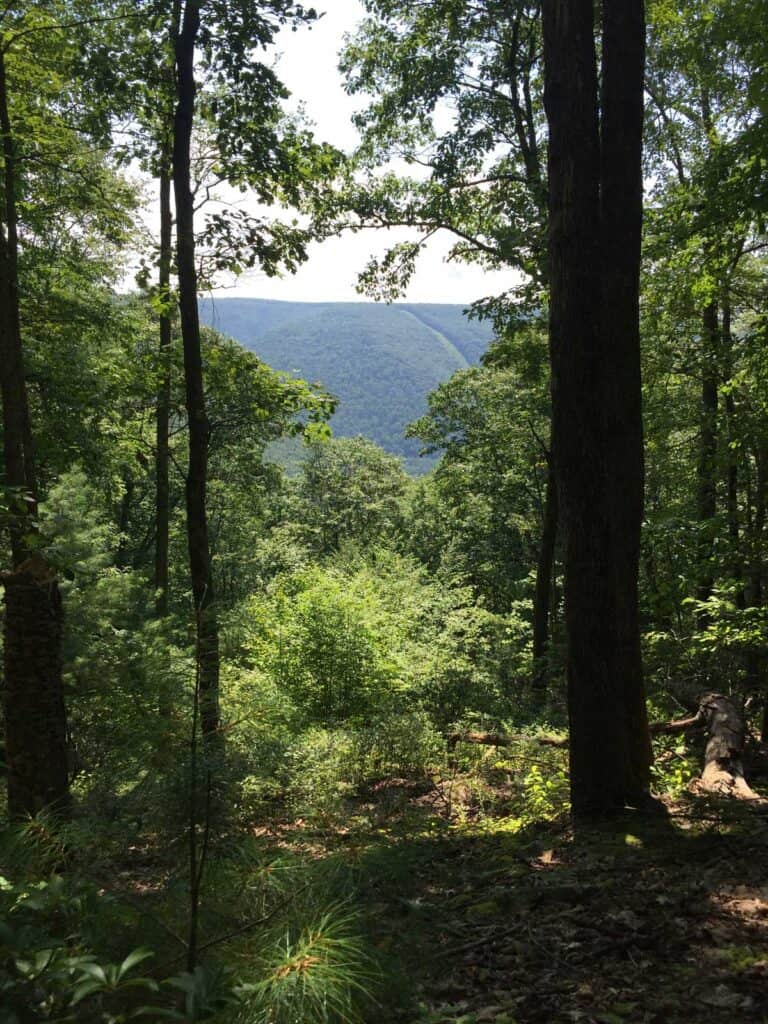 There were plenty of snazzy fungi along the way to keep me snapping photos, too.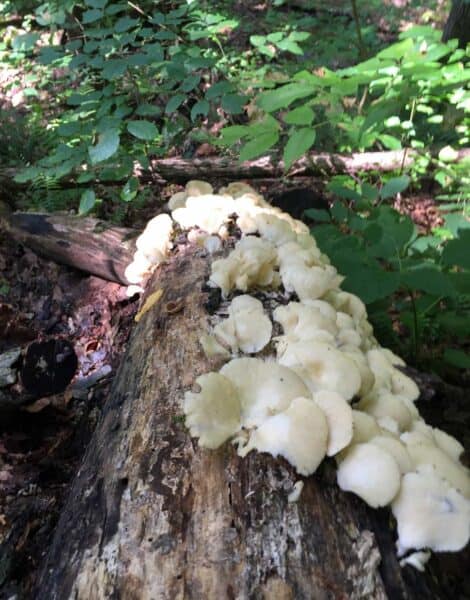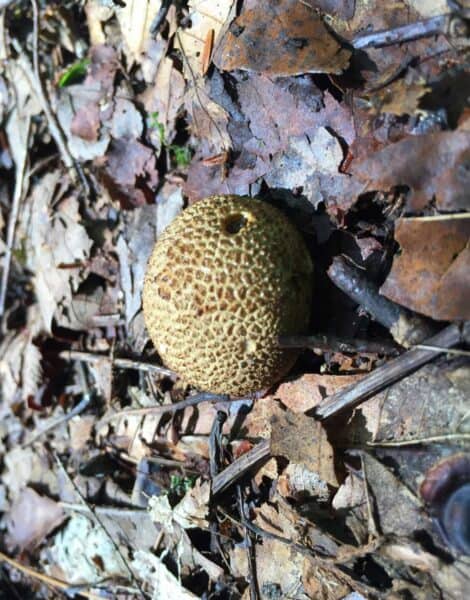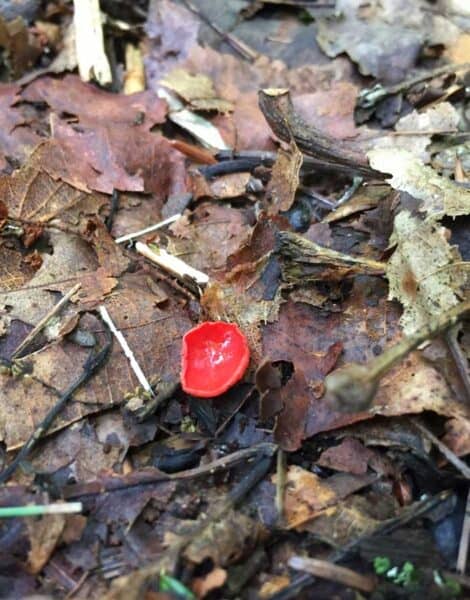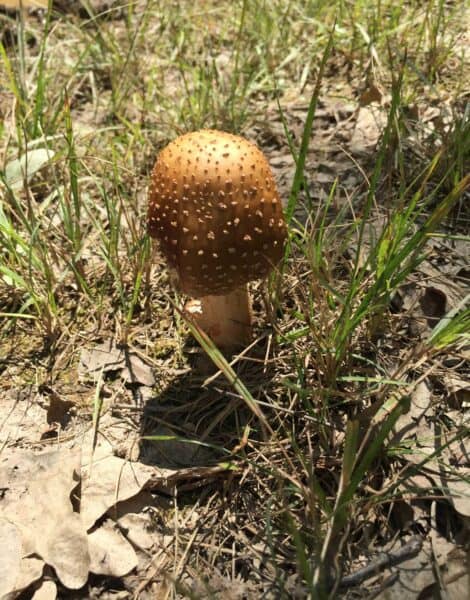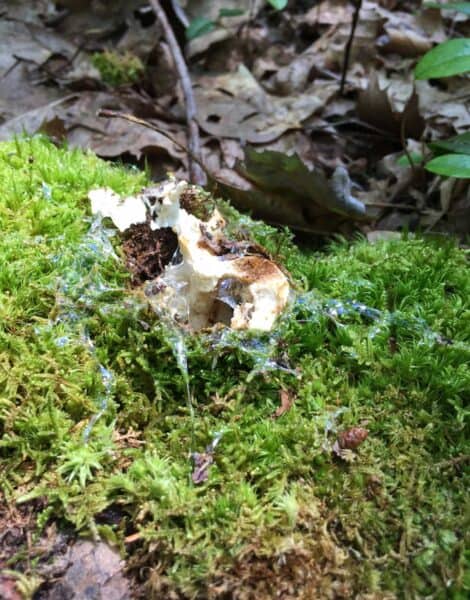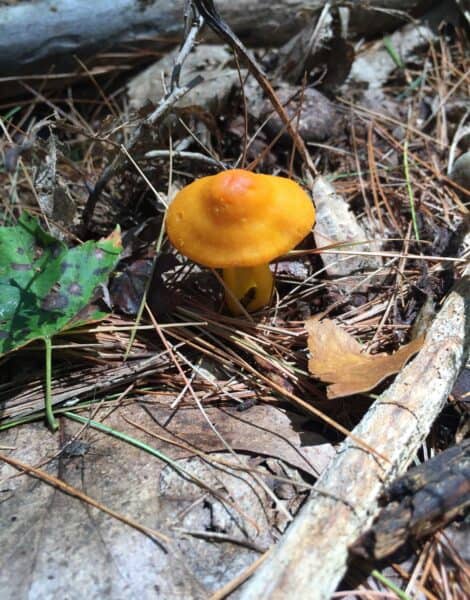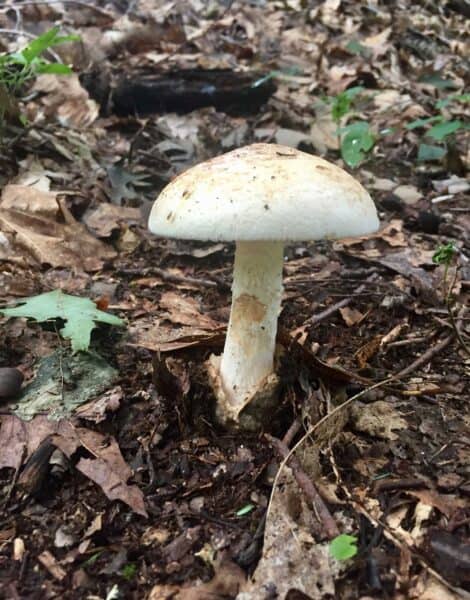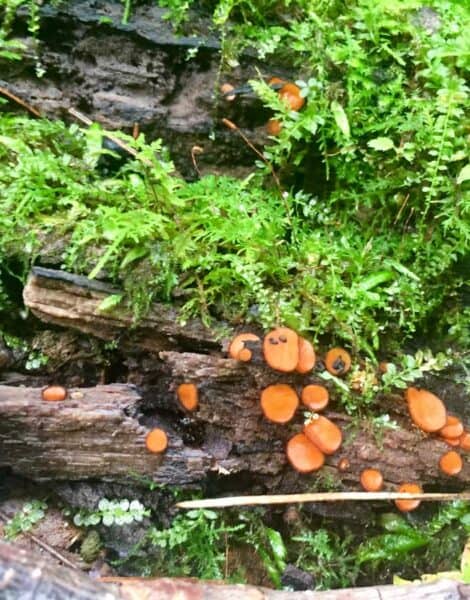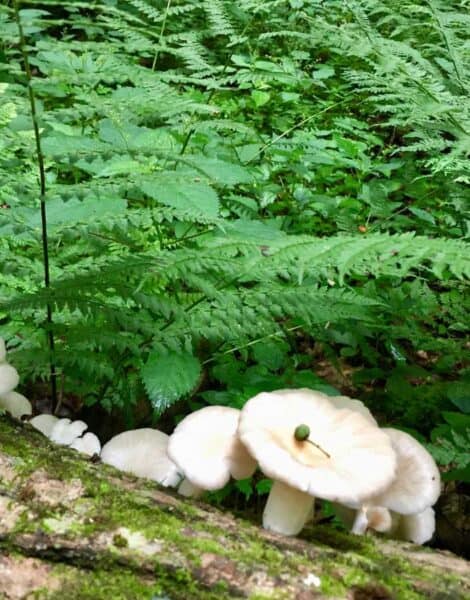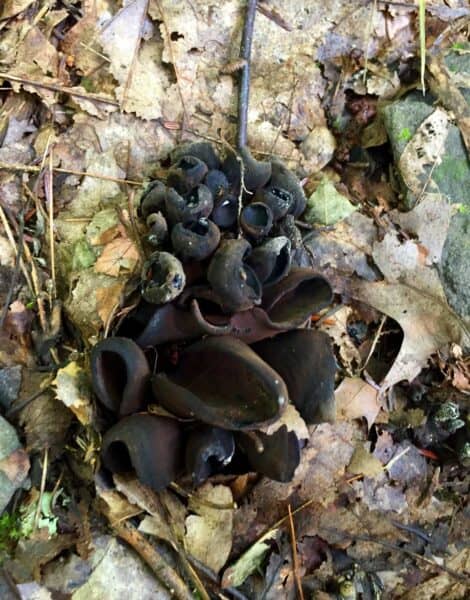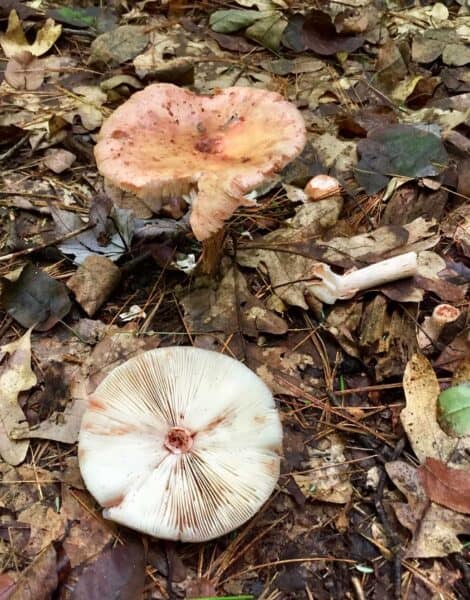 Once we made the descent down the trail and took the road back to the campground, we stopped along the way to let the dogs romp in the creek…
Which is where we met this slinky friend! He's one of three types of poisonous snakes in Pennsylvania, a large timber rattlesnake!
YIKES!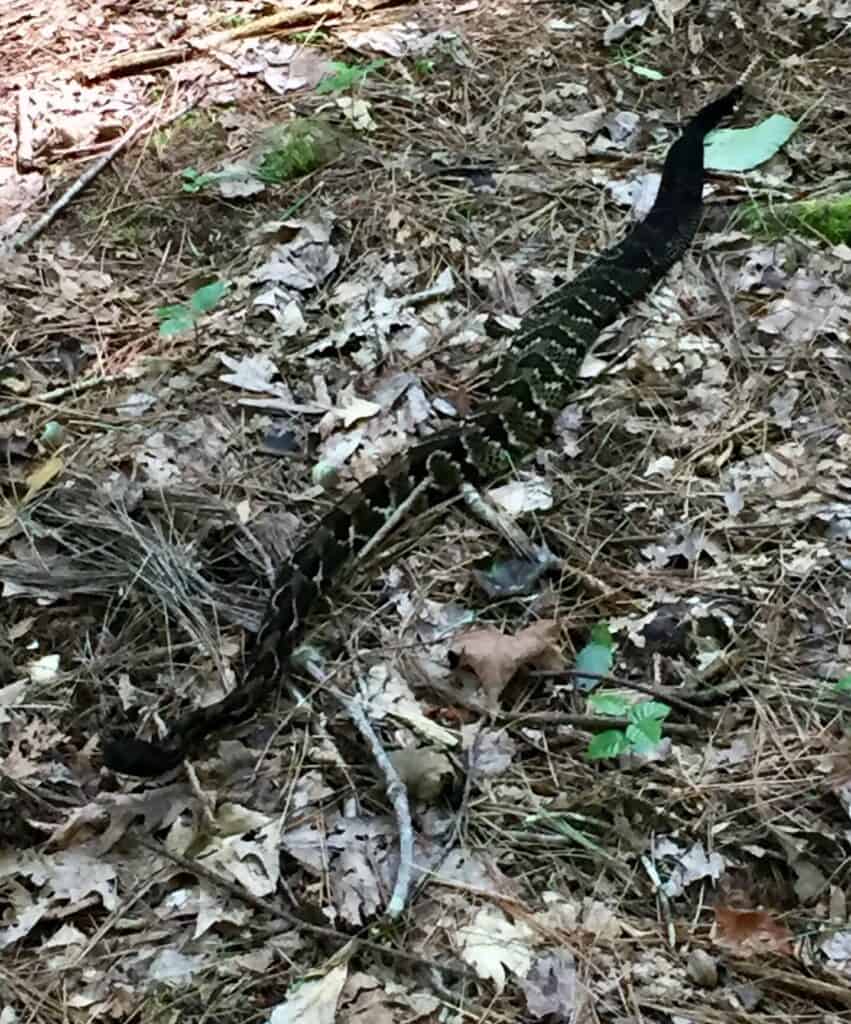 He was resting calmly just up from the creek bank.
Here he is from another angle: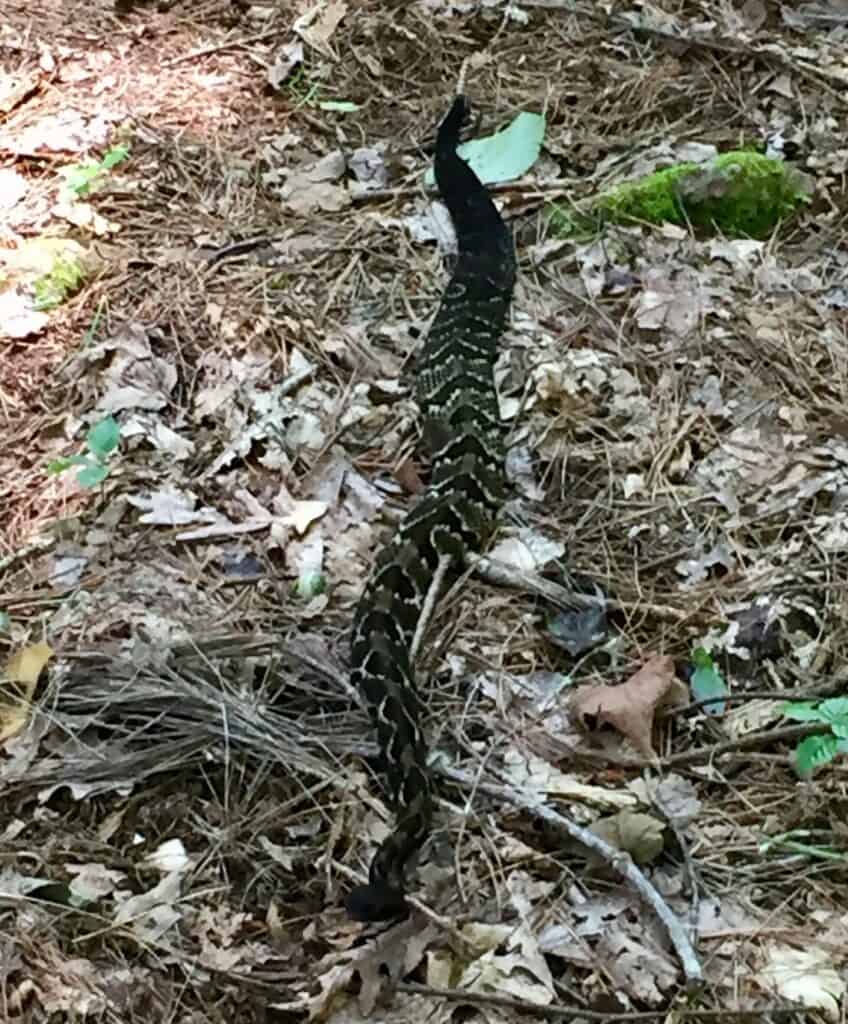 3 Best Things About Hyner Run State Park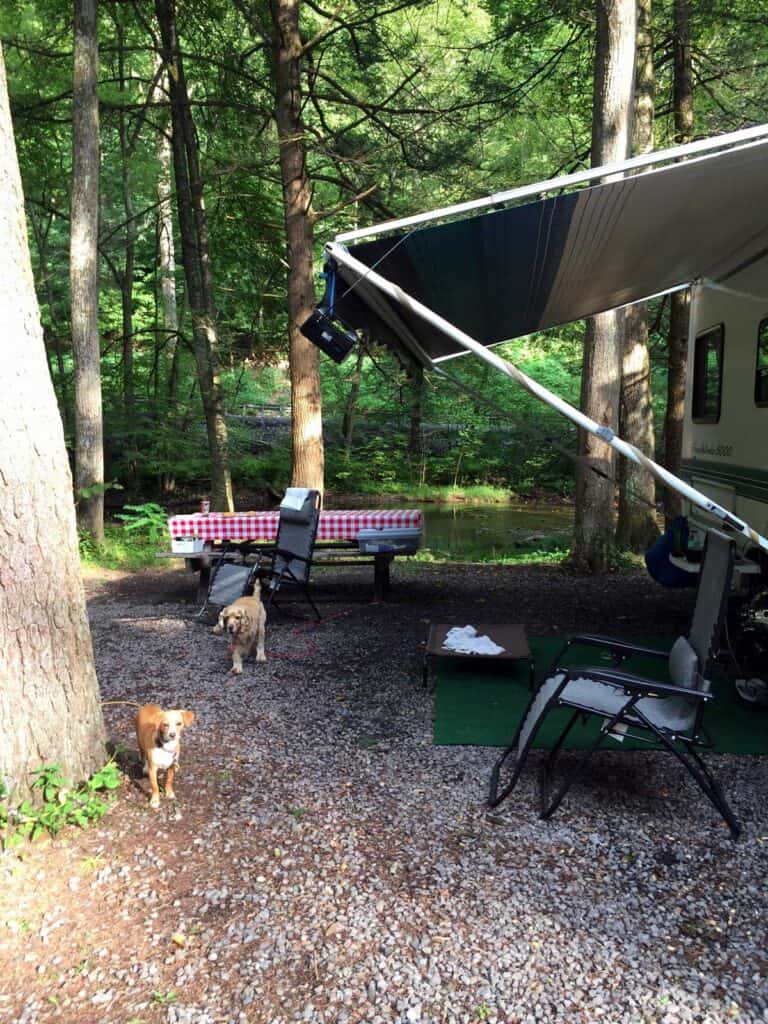 1. Cozy campground
Not crowded with beautiful spots (especially #21!) along the creek, perfect for dog romps!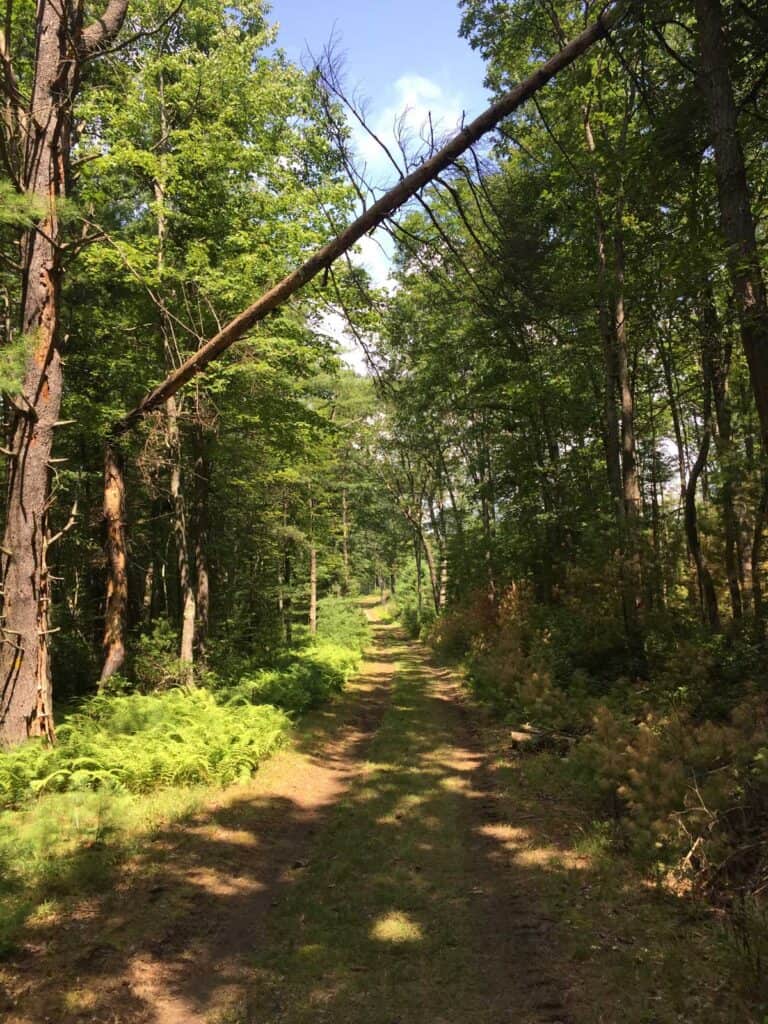 2. Challenging loop trail
Lots of uphill & creek crossings, plus a scenic overlook.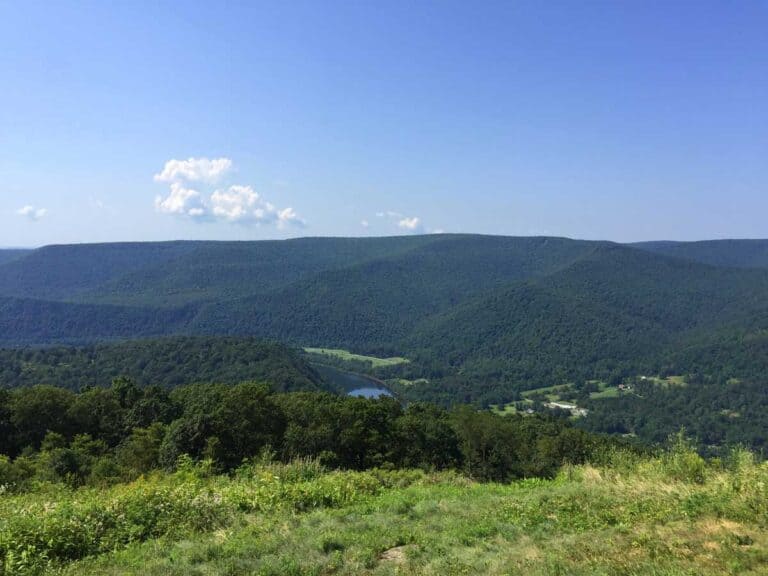 3. More scenic overlooks nearby!
Hyner View State Park is just a few miles up the road and has some spectacular views!
Side Trip: Hyner View State Park
Four short miles up up up the road, you'll find Hyner View State Park. 
The whole park is only six acres, most of which is a gigantic scenic overlook into the mountains & valley below. The overlook wall was built by…guess who?
Yep, the Civilian Conservation Corps!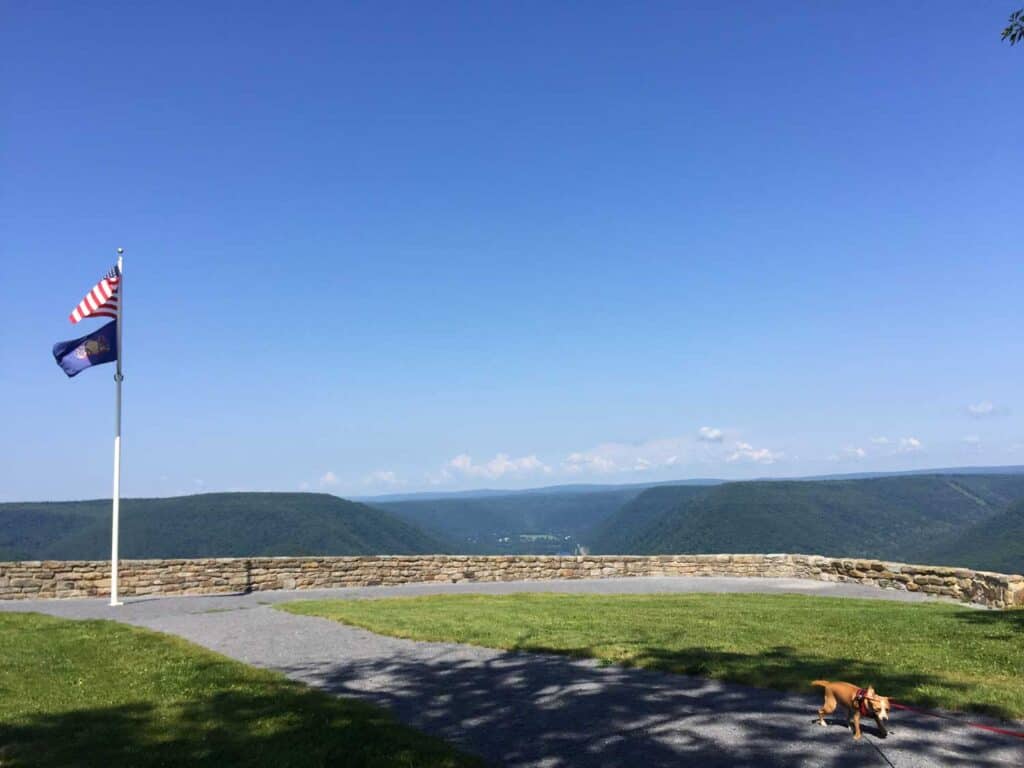 Hyner View is popular for hang gliding (!!!), although none were taking off the day we visited unfortunately! 
Looking towards the overlook, the launch area is on the left. 
There are plenty of great views & photo ops on top of the mountain, so don't skip this quick side trip.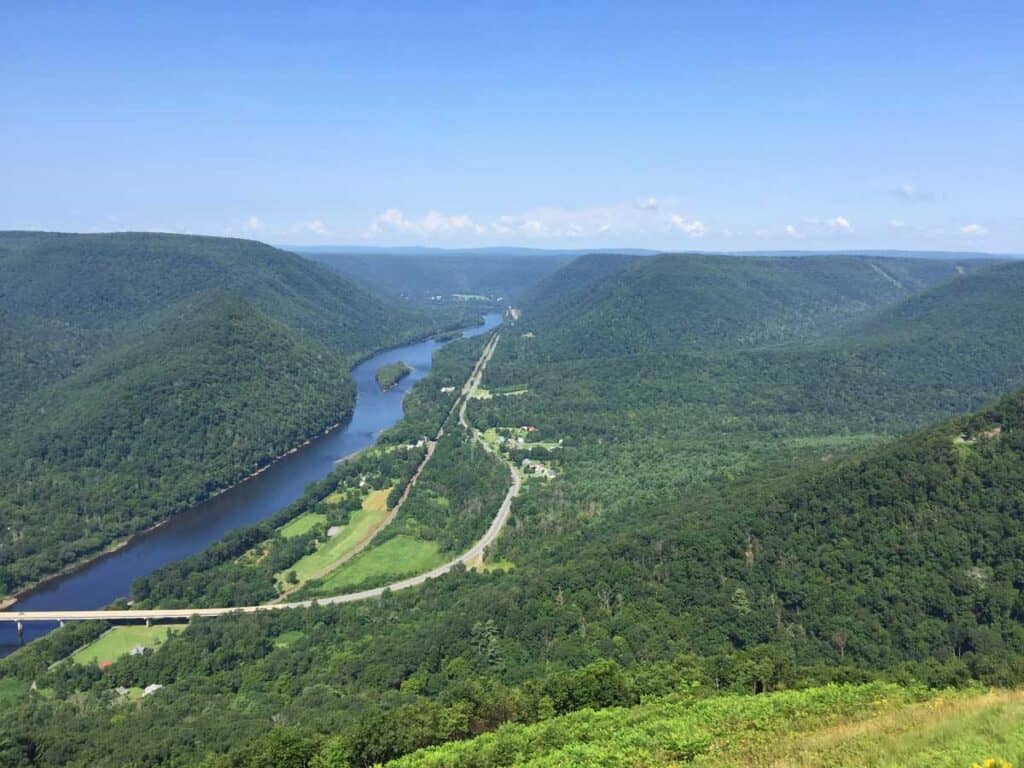 Hyner View State Park also has a statue (oddly shirtless) & memorial dedicated to Pennsylvania forest fire wardens who served the state from 1916 to 1965.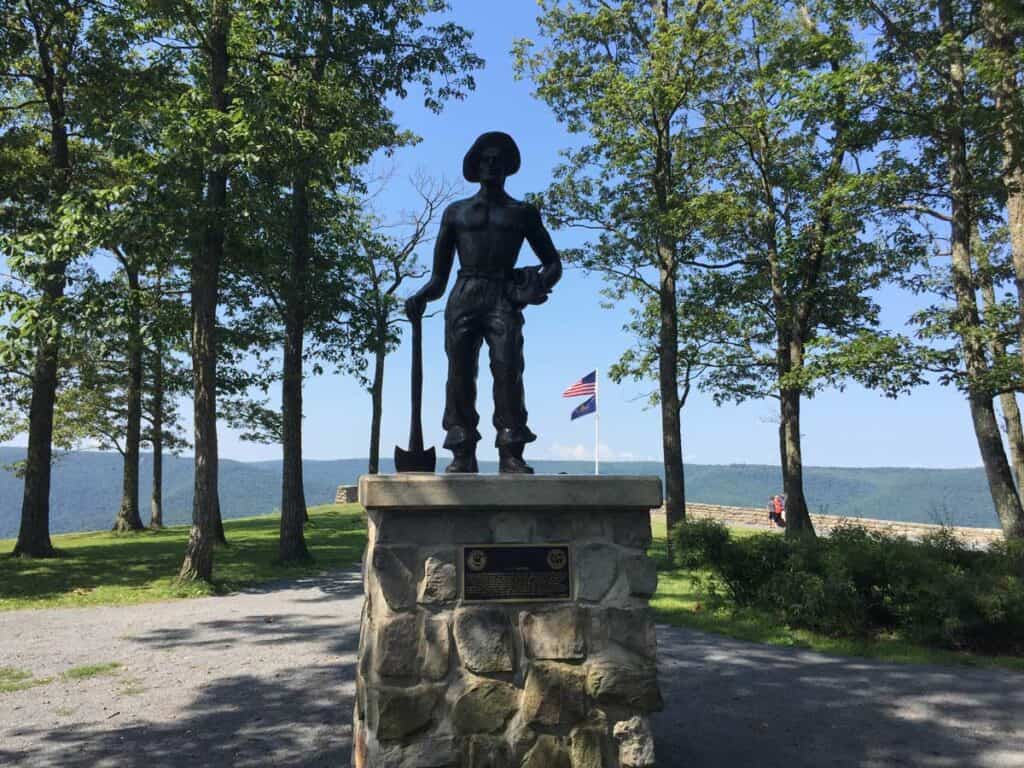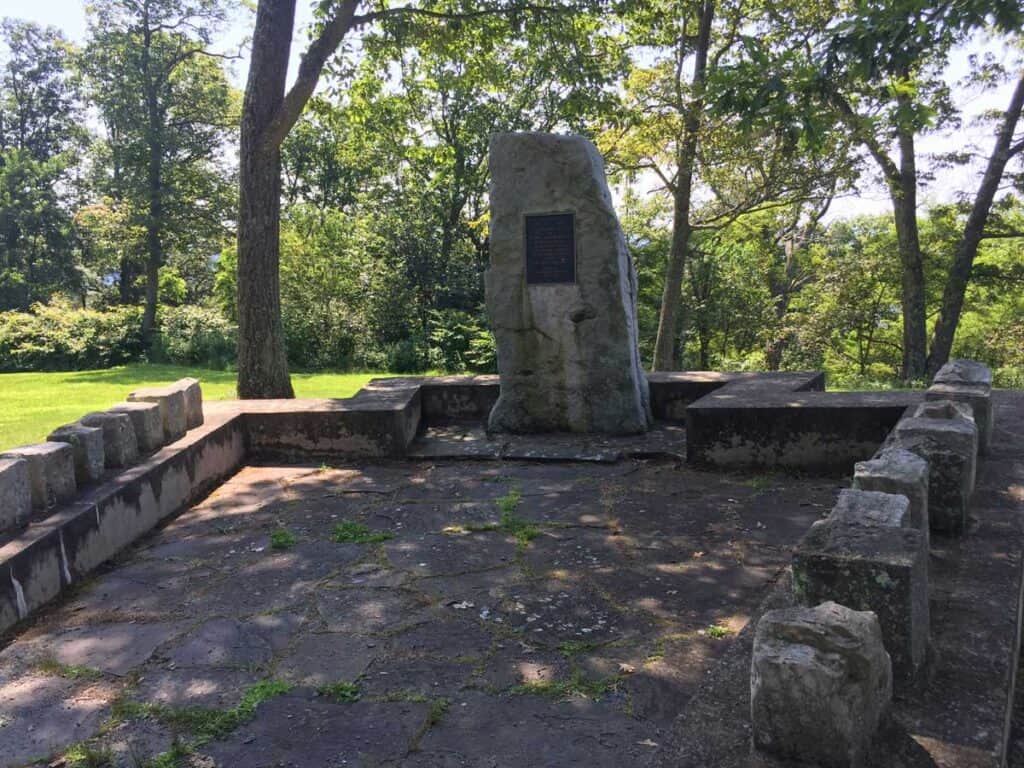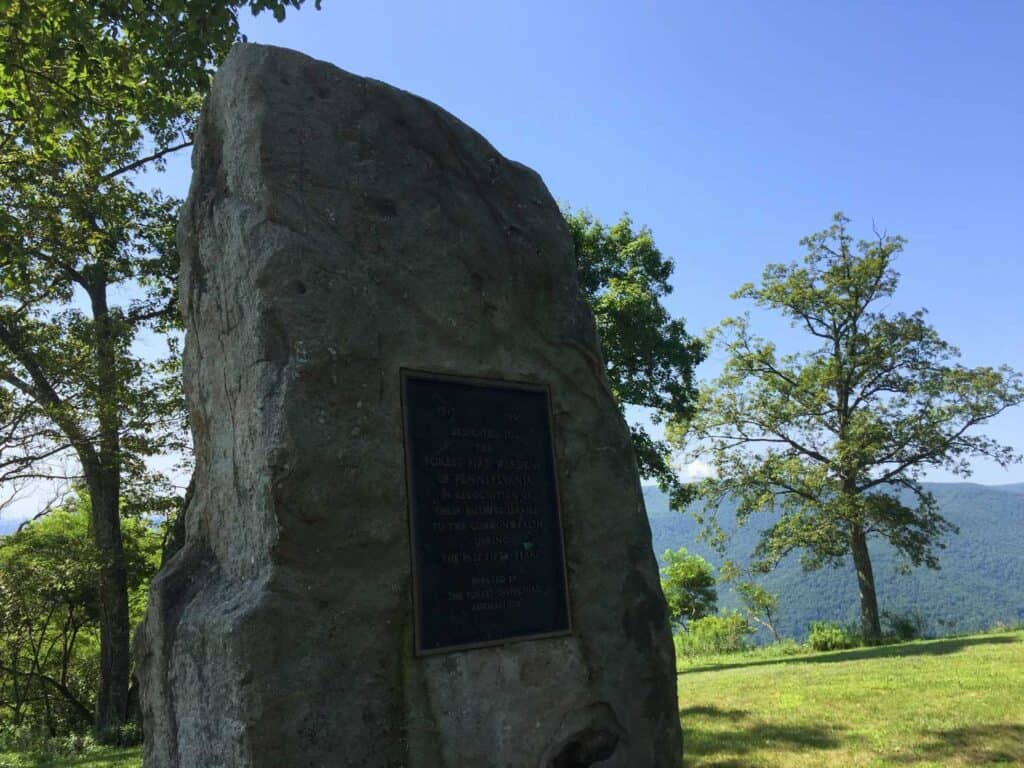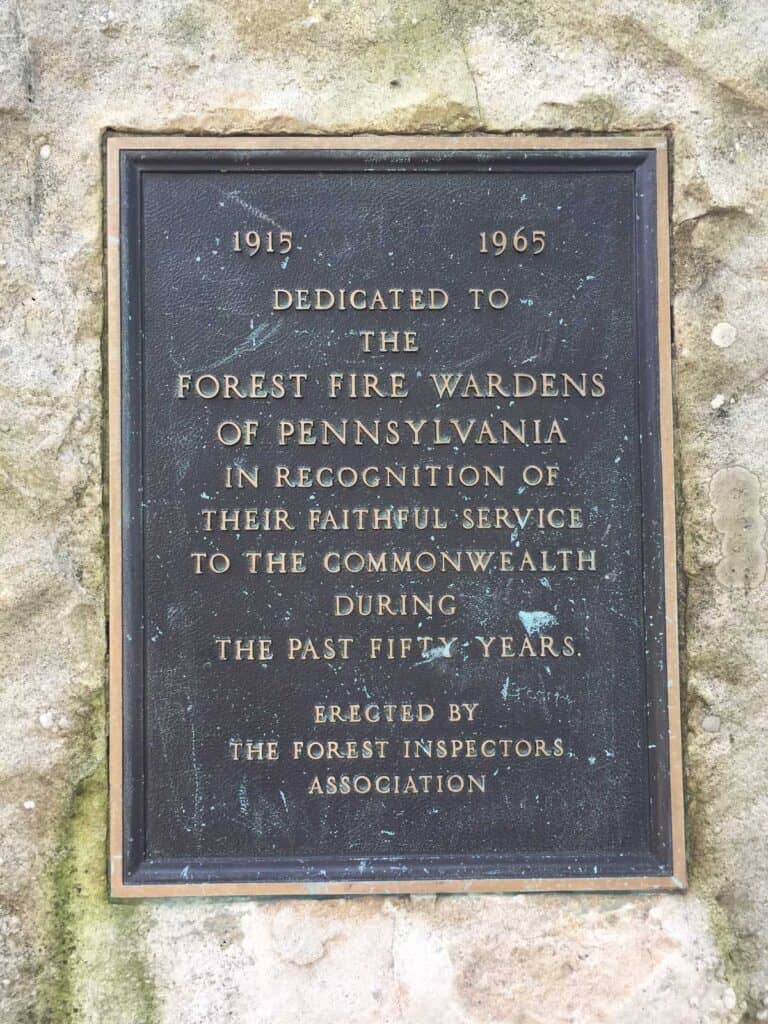 Pit Stop! Penn State's Berkey Creamery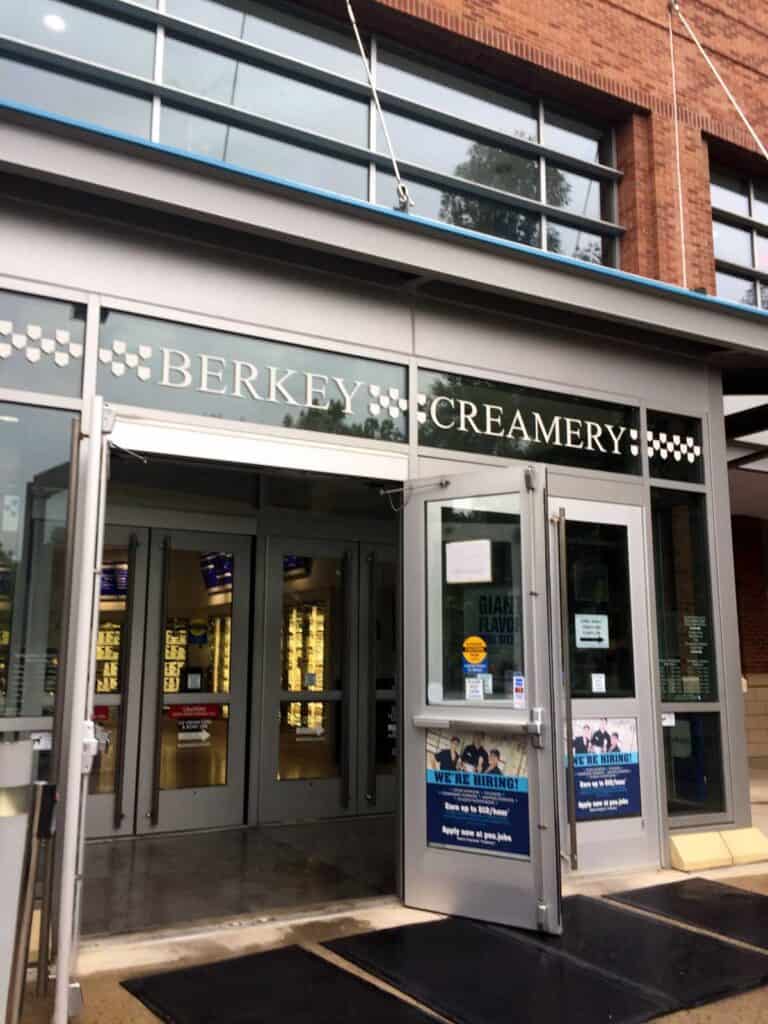 In the quest to Pursue Our Scoops, we made a stop in Happy Valley on Penn State's campus to visit the Berkey Creamery.
The Creamery is about an hour and 15 minutes south/southwest of the parks just a couple of minutes off Route 99 – and you'll get to see Beaver Stadium up close along the way.
There is a parking lot right next to the Creamery, but it's pretty small and set up for standard-size vehicles.
Since it was later in the afternoon, w were able to sneak the RV into a spot at the loading dock of the Agricultural Sciences Research and Graduate Education building, where Hazel was able to register early for classes before enjoying her ice cream.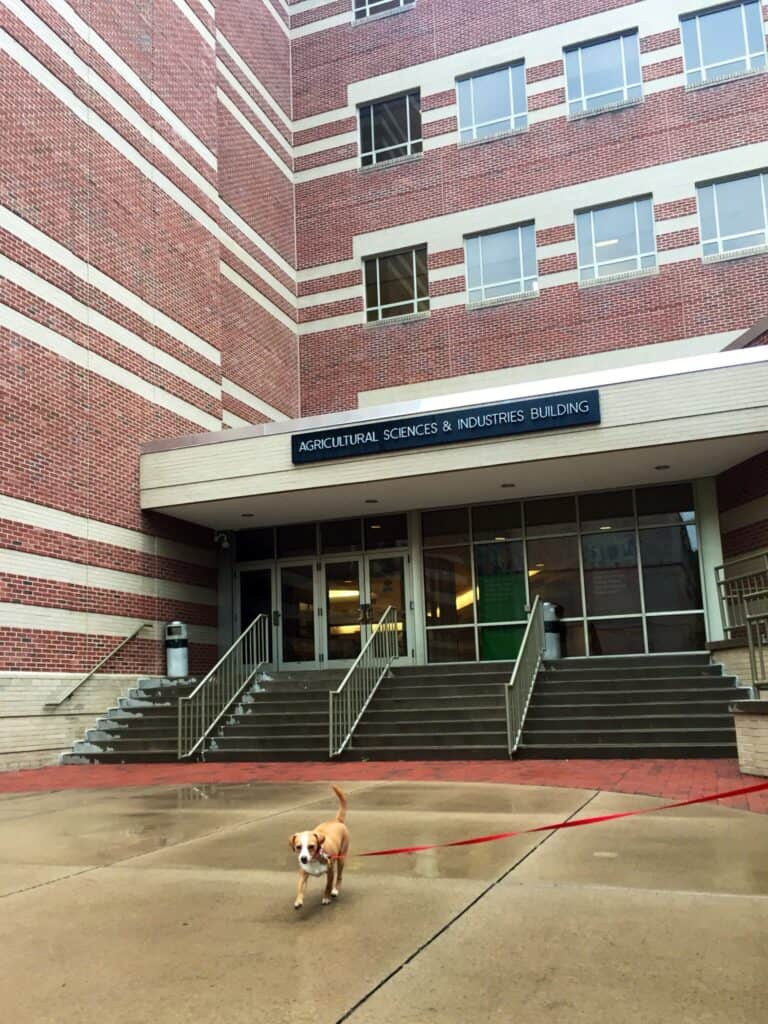 The Creamery is more like a serious ice cream assembly line than a leisurely ice cream experience, so get your order in order (cone, bowl, shake, or float) and have your payment type in hand when you approach the register.
These people aren't playing!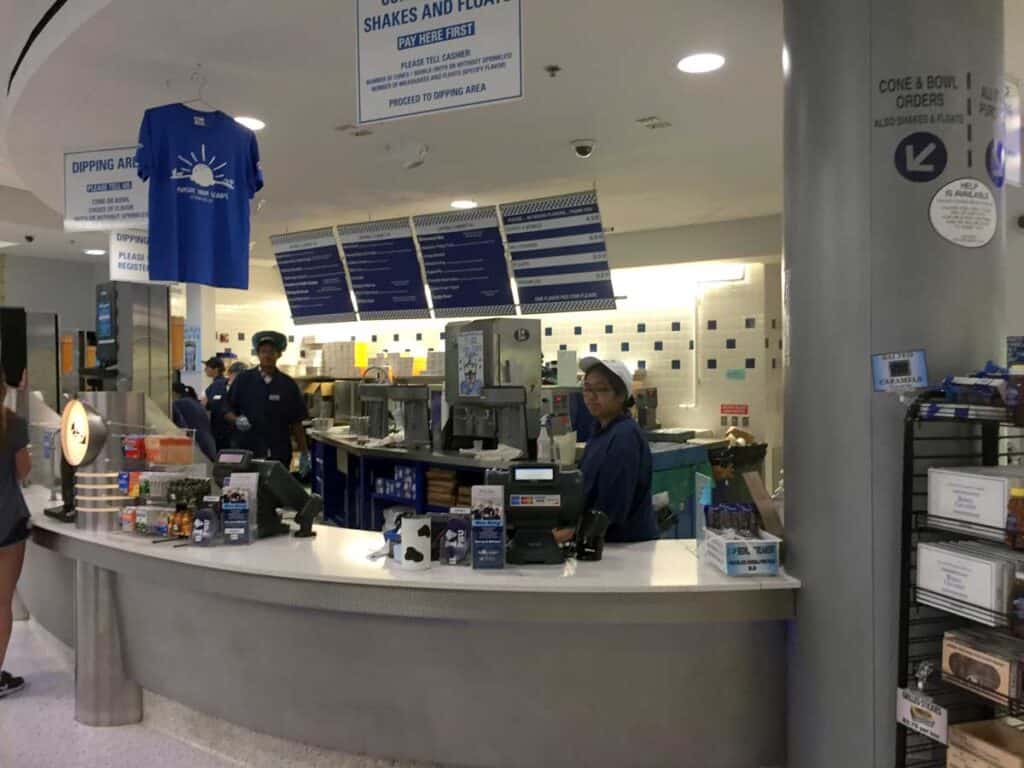 We secured the second stamp of our Scoops challenge and christened Axl Roads front cab with tons of little blue & white jimmies.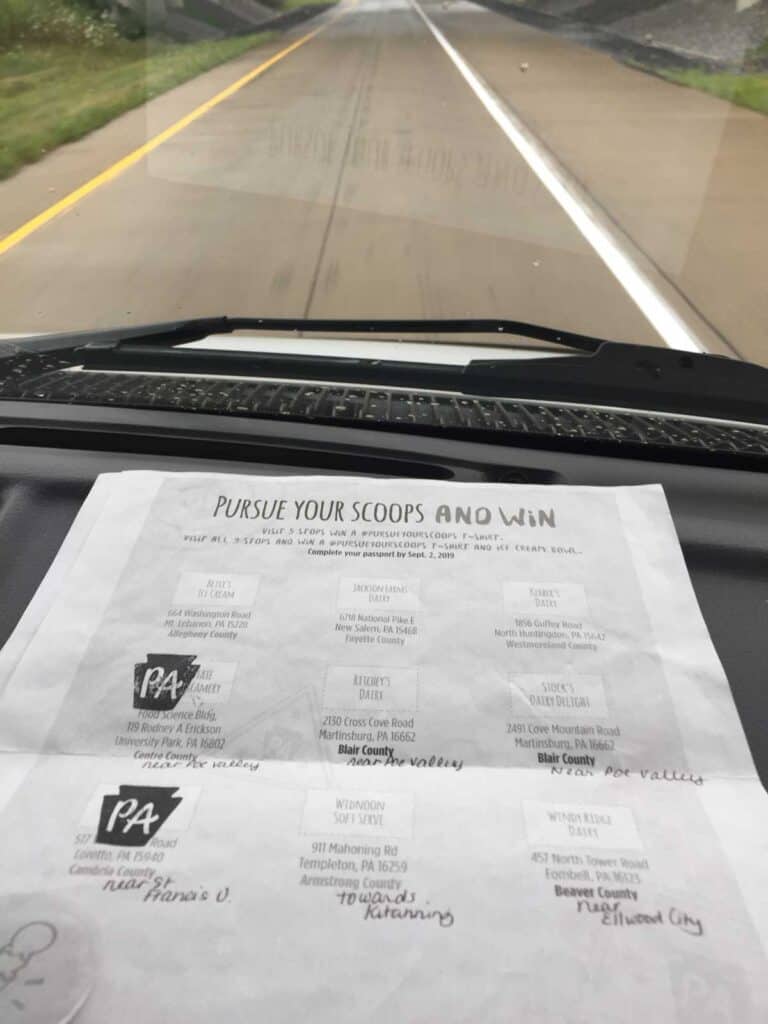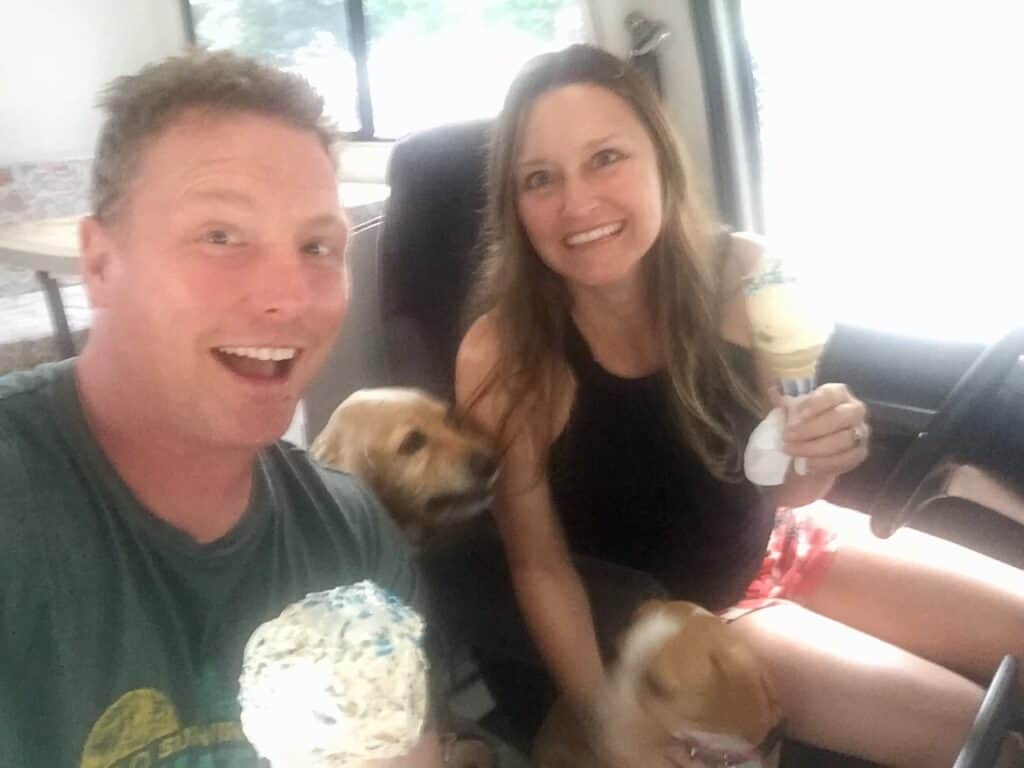 If you combine a visit to the Creamery, a stay in peaceful Hyner Run State Park campground and a stop to check out the views at Hyner View State Park, you've pretty much crafted the perfect RV weekend in Pennsylvania. 
Are there other 'must-stops' in the area? Share your best pit stops in the region below!