Trip Report: Codorus State Park in Pennsylvania
Please note that some of our links are affiliate links, which means at no additional cost to you, we will earn a commission if you click through & make a purchase. Happy clicking!
Codorus State Park is a large, lakeside recreation area in Hanover, south-central Pennsylvania, that is popular with boaters, birders, and fishermen.
Codorus State Park is located in Hanover, Pennsylvania, about a half an hour east-southeast of Gettysburg, four hours from Pittsburgh, and two and half hours from Philadelphia. 
From Pittsburgh, you'll have a long drive down the turnpike. If you opt to travel the slightly longer way via Route 30, you'll find better scenery, but more challenging, twisty-turning, up-and-down RV driving. 
The park's area was originally Susquehannock tribe territory that was later inhabited by European settlers. In more recent history, the Glatfelter Paper Company worked with the state to dam Codorus Creek in 1966, creating Lake Marburg – named for the community the water now covers.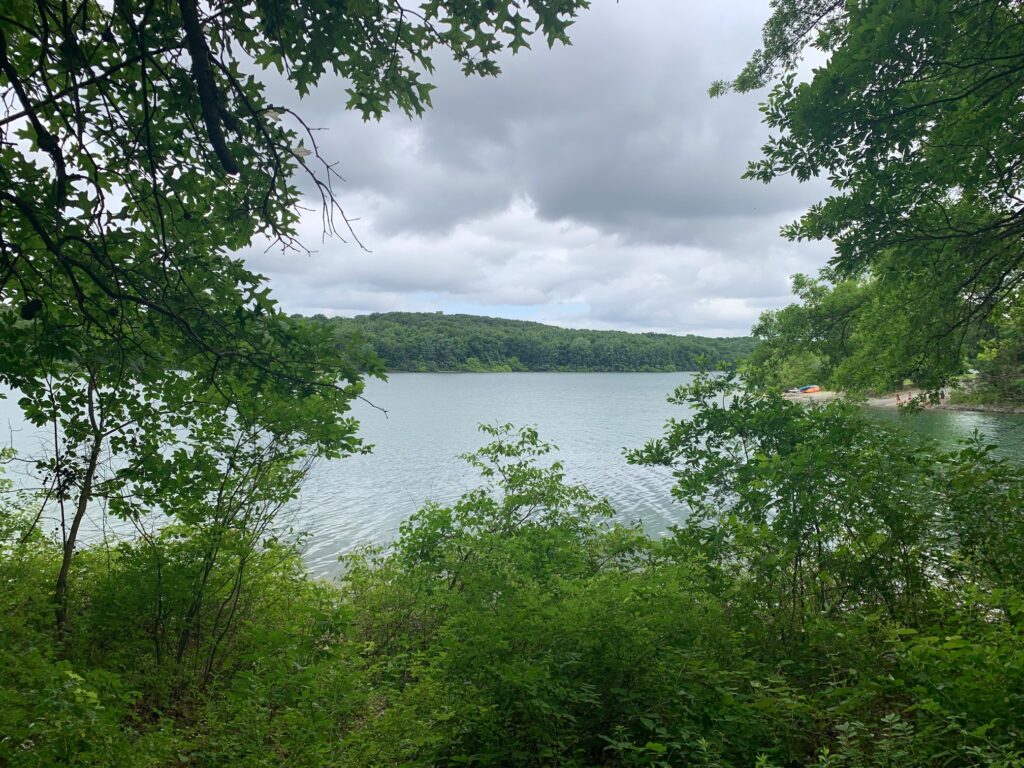 This public/private partnership was a first for Pennsylvania, with the state acquiring the remaining land for the park that same year. 
Codorus State Park Campground is in the southern end of the park near the swimming pool, and has close to 200 camping sites. 
The 200 sites are arranged in four loops and a tenting area, and over half of those have electric. With the newest upgrades, some sites are now full service, too.
Loop B and part of Loops C & D are dog-friendly. Our site was in Loop B at #71: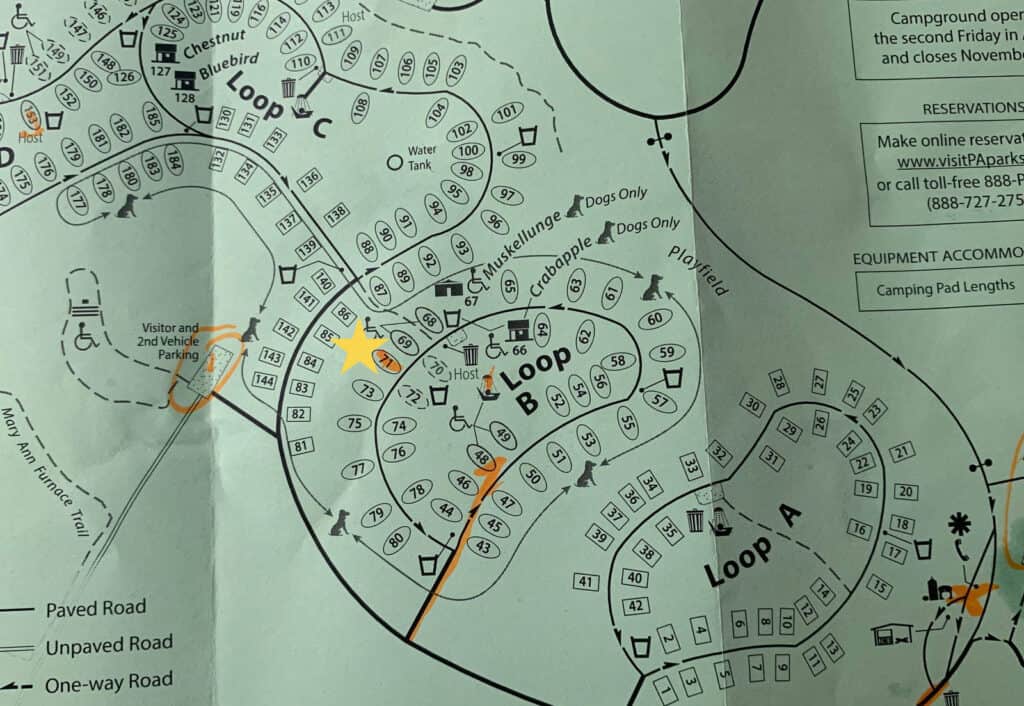 Codorus Park is one of the busiest and most active campgrounds we've visited- lots of traffic in and out, people hauling boats and kayaks, kids on bikes, and dogs fetching sticks. 
That being said, you will not find much privacy at this campground. Our site backed in very close to a busy tenting section, and there are also a lot of random walking paths around the sites. You can see the full campground map here.
One positive point for the campground is the bath house. The stalls are quite clean, and the showers have very hot water with NO TIMER BUTTONS! Yay!
PRO TIP for the Campground
The Camp Store at the front of the campground is small, but has many of the basic staples you might have forgotten at home (or didn't realize you needed!). Be sure to check there before you head out of the park for something you forgot. 
While Codorus State Park has many miles of horse and mountain biking trails, only two trails totaling around 5 miles are for hiking only. 
Oddly enough, we didn't see any horses or mountain bikes during our stay – but, of course, we covered all 5 miles of the flat, hiking-only trails!
The main thing you should know about these 5 miles is that they are flat, flat, flat. You'll encounter some slight inclines or declines, but nothing that can be categorized as challenging.
To begin hiking out of the campground, you can walk to the extra car parking lot near the amphitheater to find the Mary Ann Furnace Trail head.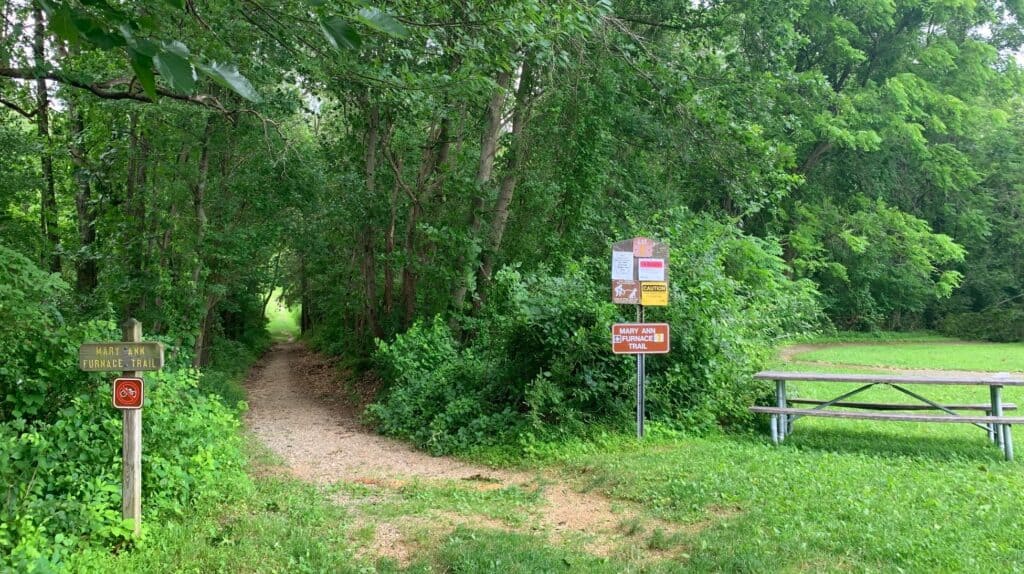 Mary Ann Furnace Trail is 3 1/2 miles long, but I'm not sure which parts they measured- because it has many twists and turns and forks. 
We basically followed the outer loop to see the water's edge and visit the Rummel Farm and Mary Ann Furnace historical sites (green loop on the left).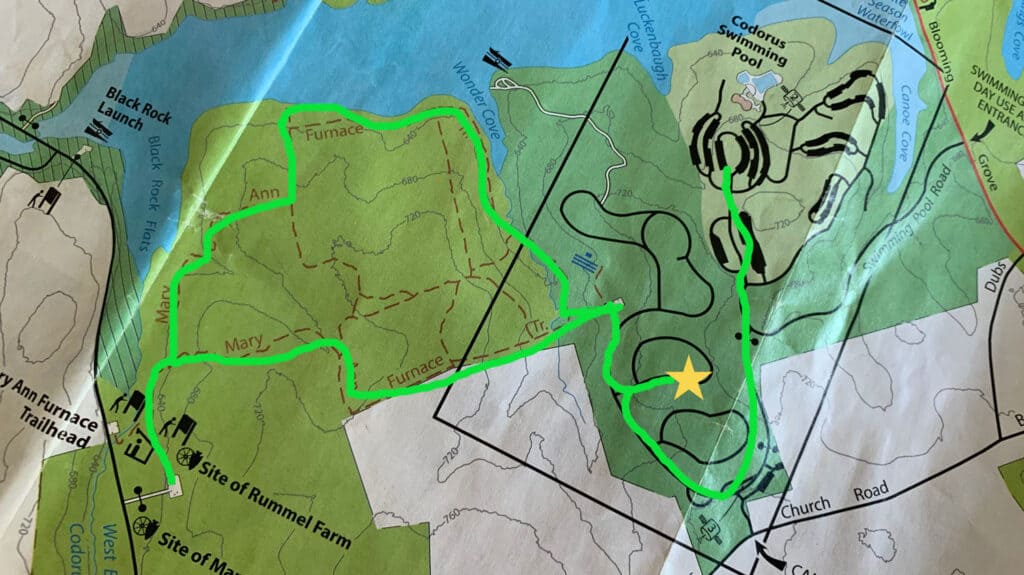 Keep your eyes peeled for those historical sites, because even though we wanted to see them, we couldn't find them! The trail spit us out onto busy Black Rock Road with no signs of the historical sites, so we decided to turn around and finish the rest of the trail.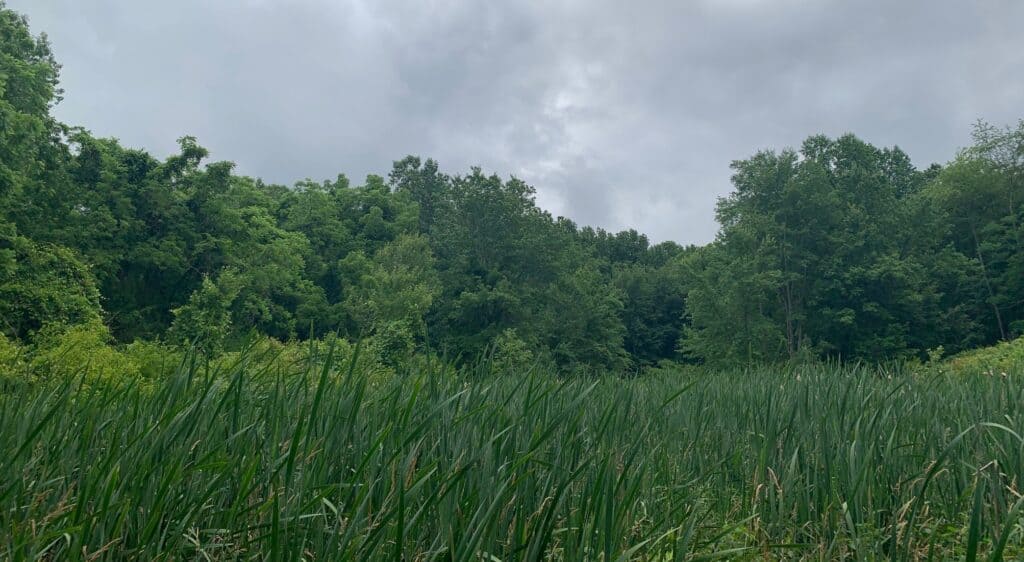 Mary Ann Furnace Trail has a lot of forks and unmarked trampled trails in its loop, making the real trail a little difficult to discern sometimes. 
As Russ would say, just get in the map and do your best- fortunately, it's not long enough to get lost on!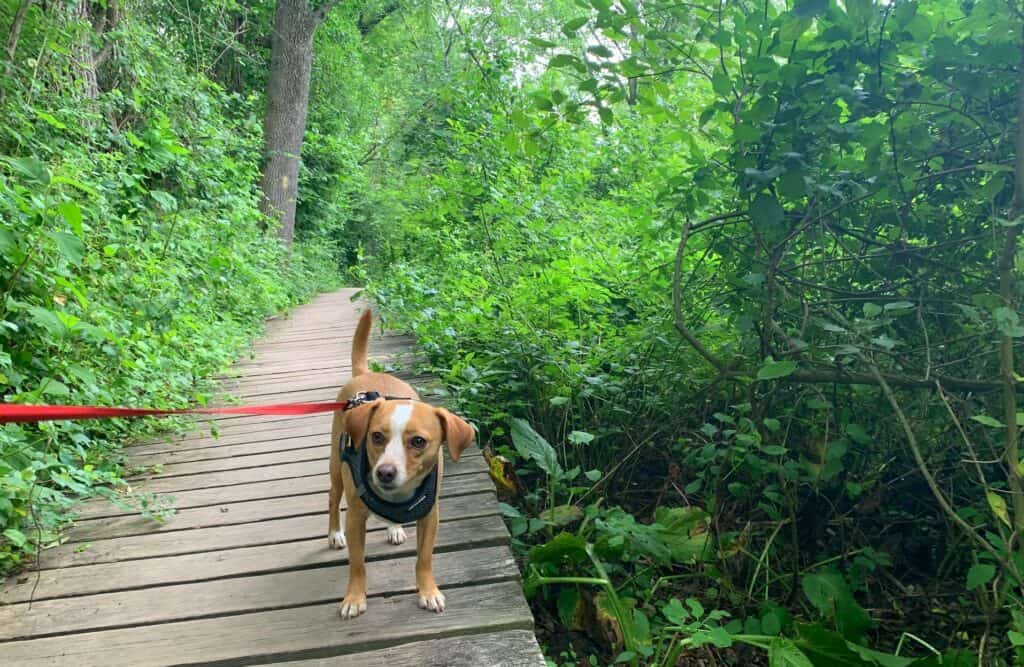 We visited in early summer, and, lucky for us, Mary Ann Furnace Trail was lined with berries!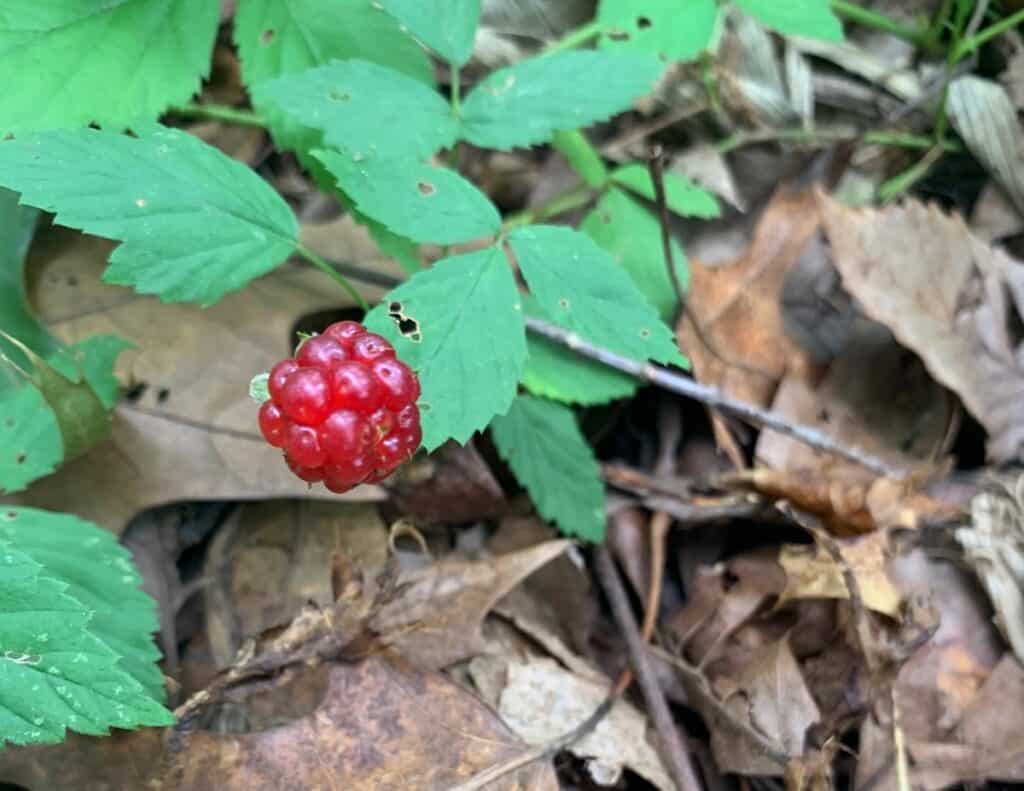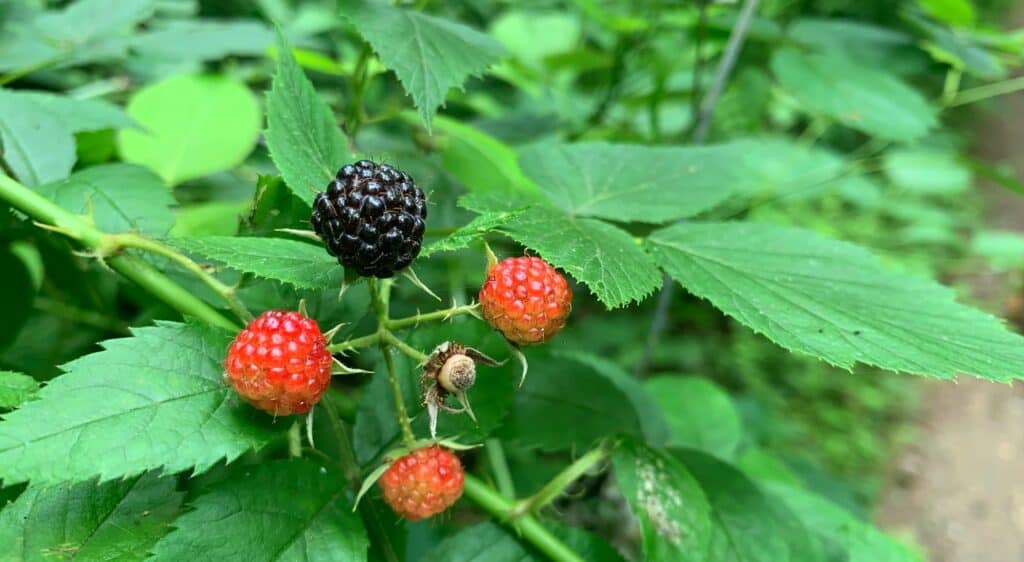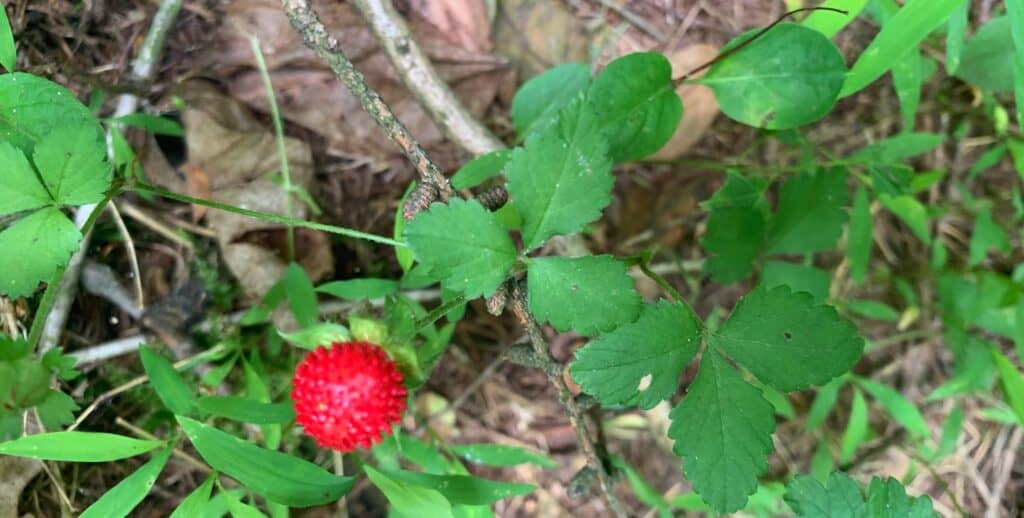 When we finished the trail, we followed the second green line out of the campground on our map above to the swimming pool. The pool hours are from 11am – 7pm in the summer if you're interested in taking a swim during your stay. Unfortunately, no pets are allowed at the pool, and you aren't allowed to swim in the lake. 
To hike the second trail, you can drive out of the campground across the 2nd Bridge (yellow line) to Laho Trail (green loop).  We opted to do this on Sunday morning before starting our drive home.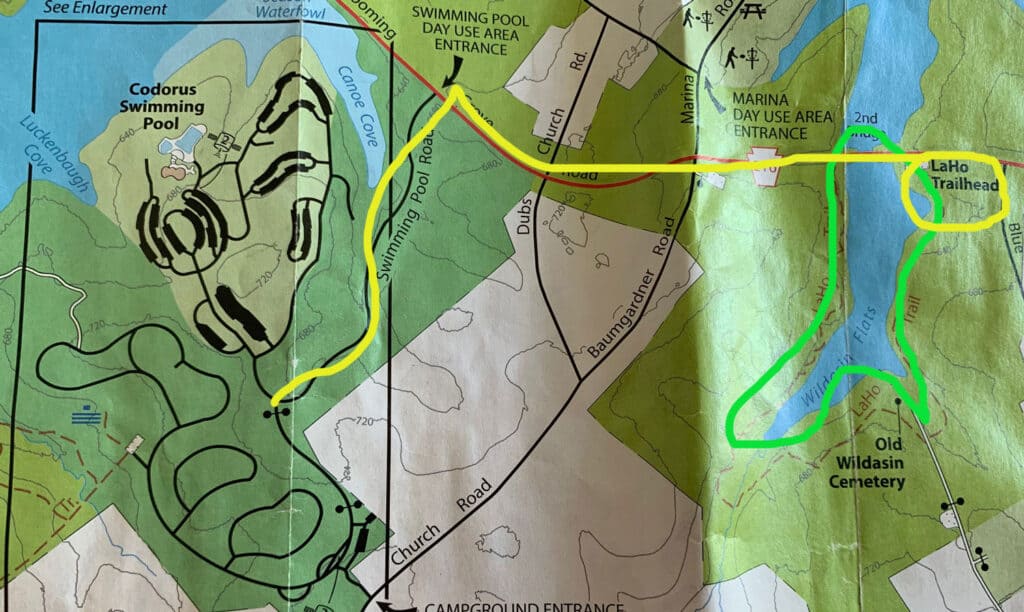 Laho Trail is a little over 1 1/2 miles long and winds around an inlet of the lake called Wildasin Flats, making it great for bird and turtle watching!
This little guy had lots of friends on the deck with him- until they heard Franklin and Hazel and slid off into the lake!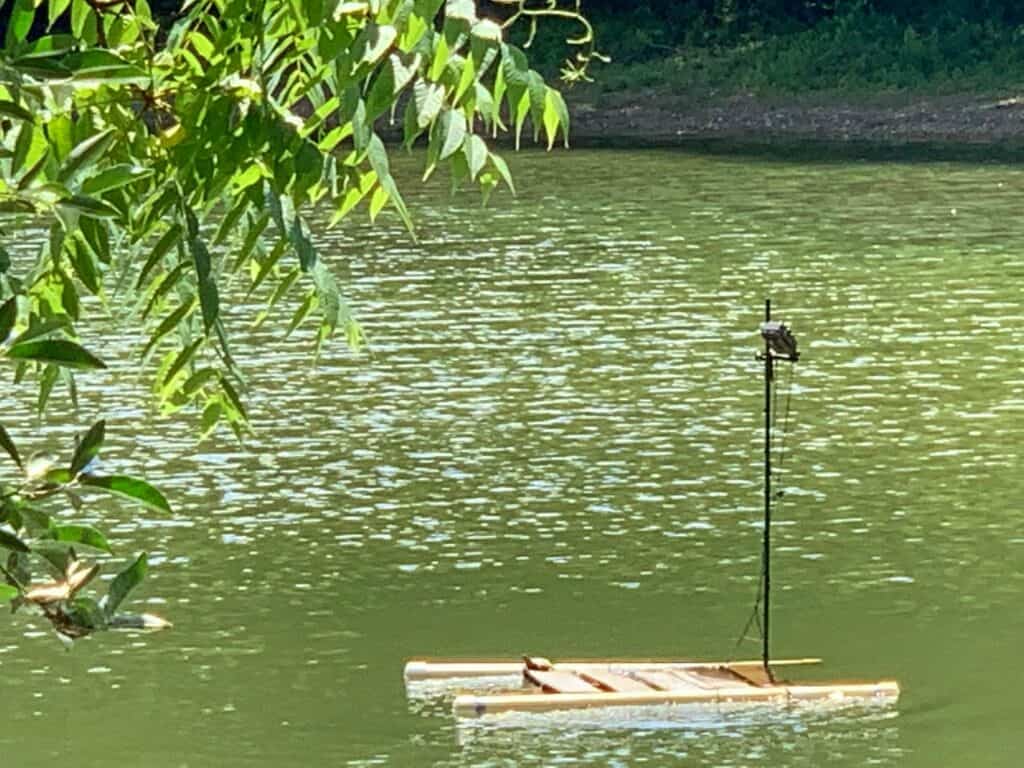 The day we hiked was hot and humid, so we appreciated that Laho Trail was mostly shaded.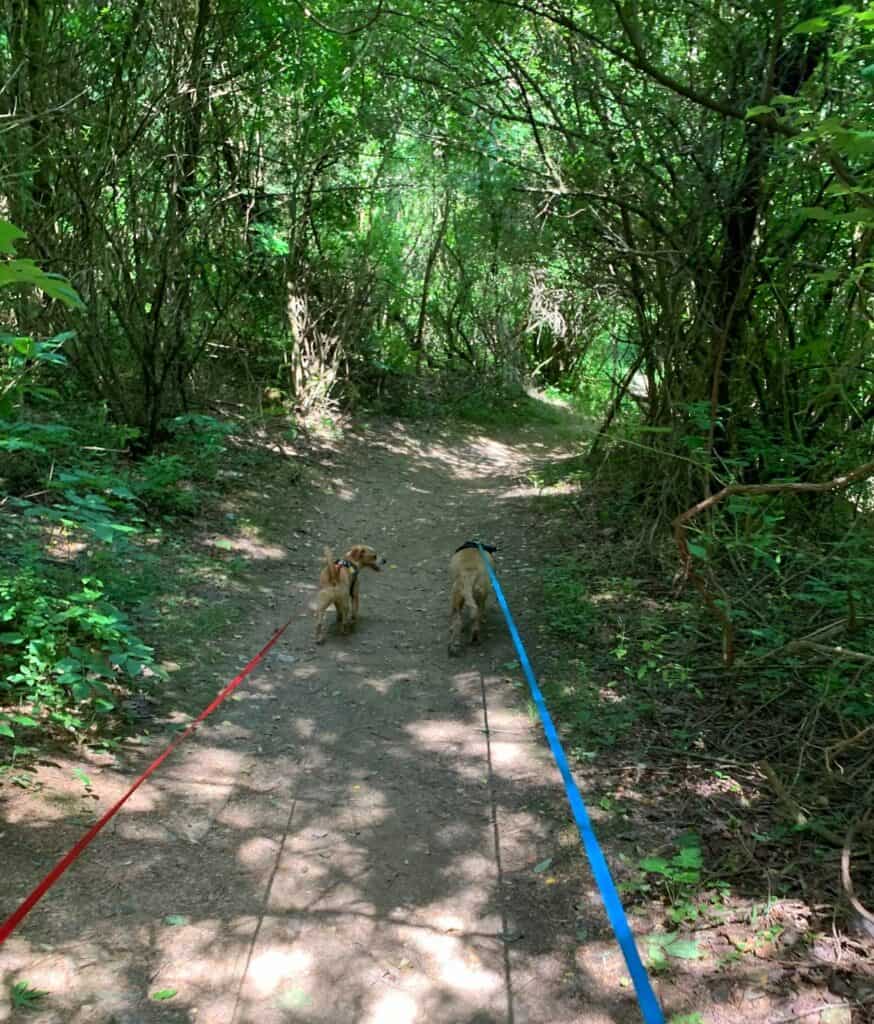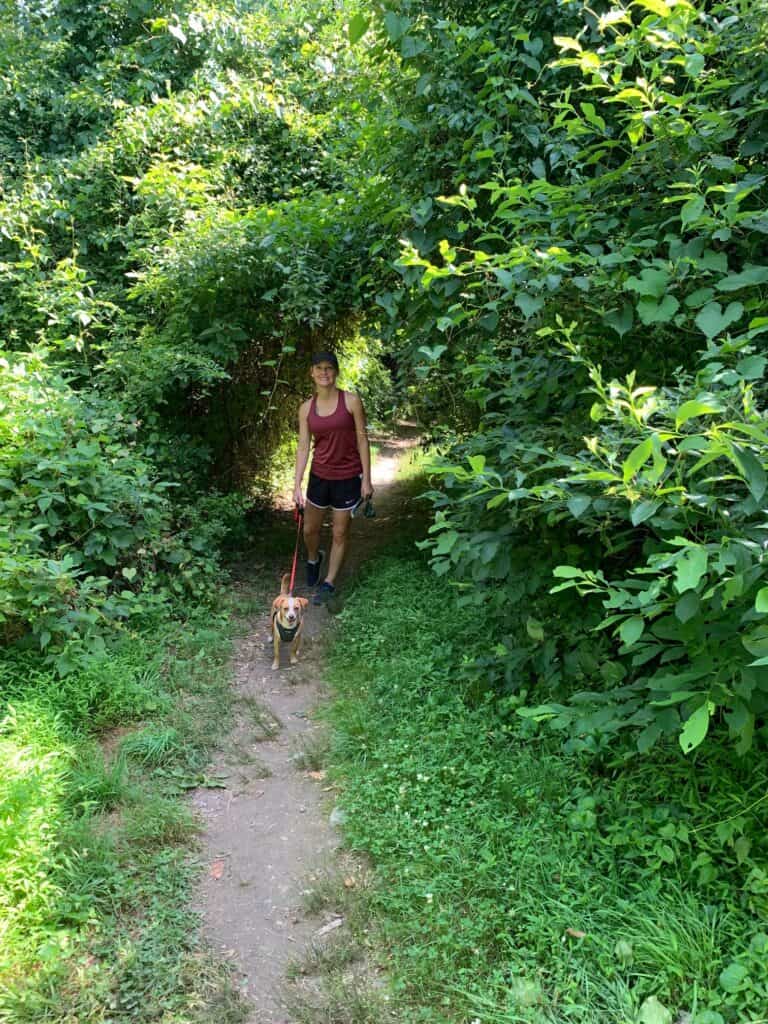 Laho Trail ends on the main road, so you'll need to cross the street, use the sidewalk along the bridge, and cross the street again to get back to the parking lot. 
Wildlife, Fauna, and Fungi
In addition to the turtles on the deck in the Flats, we also saw many birds, including this guy: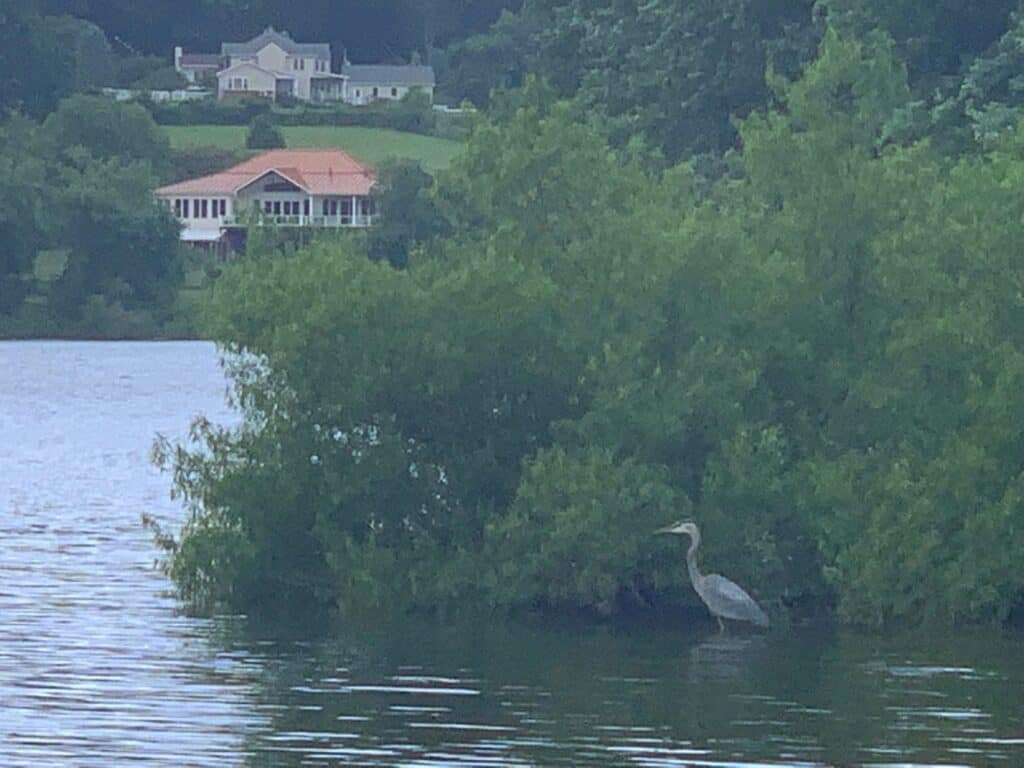 As for mushrooms and fungi, I snapped these three: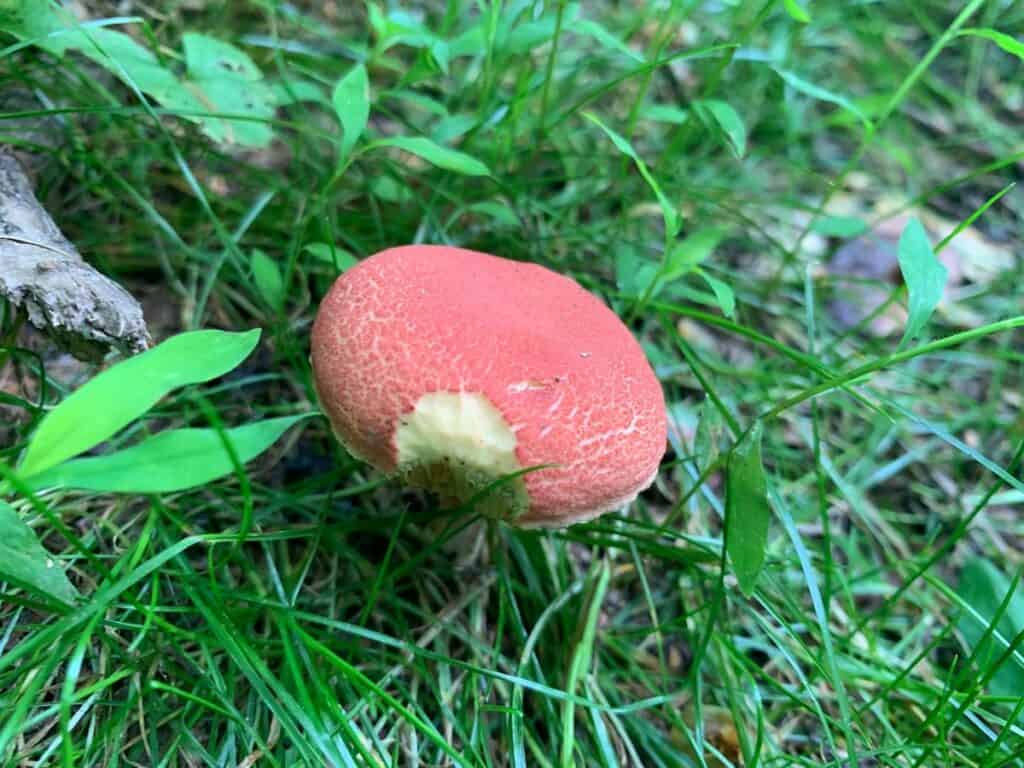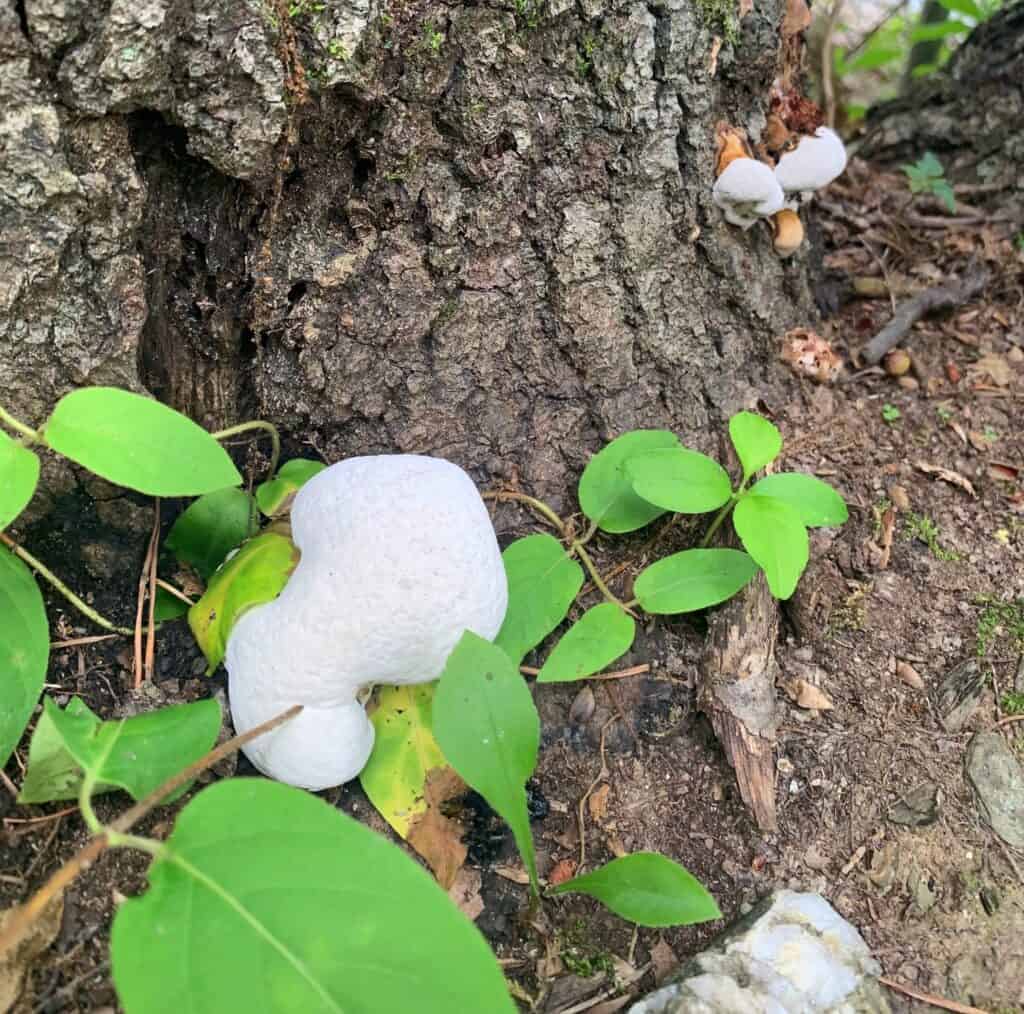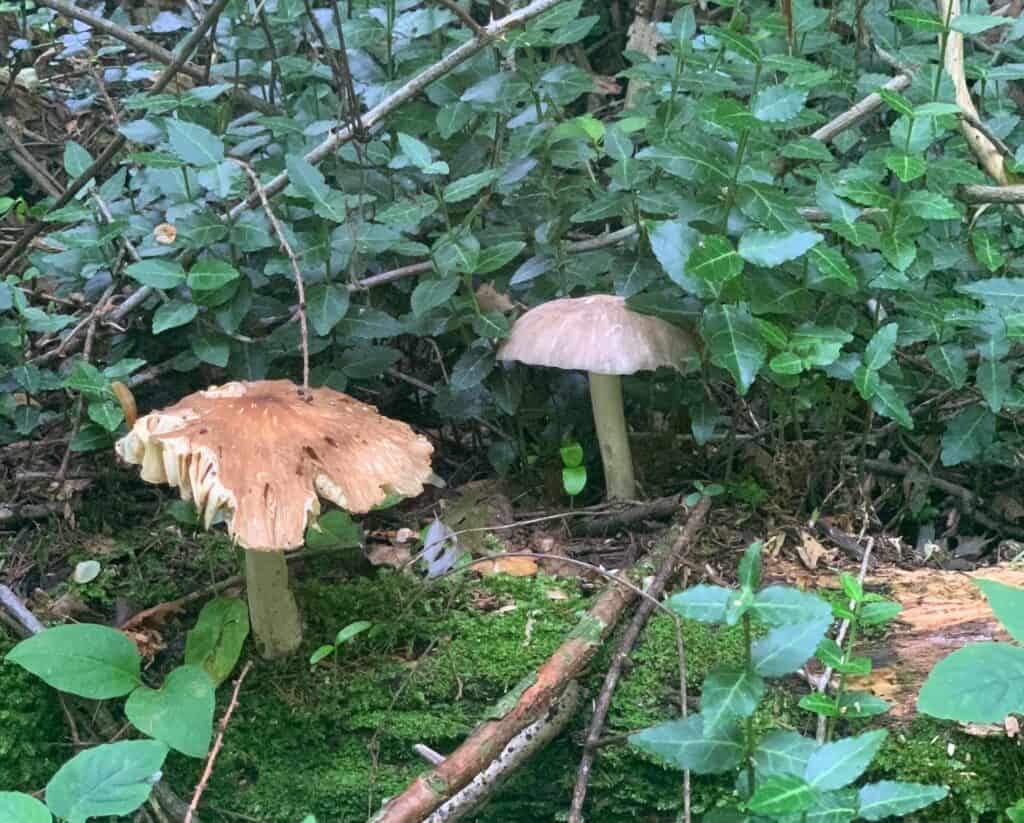 PIT STOP! The Sunrise Cafe in Carlisle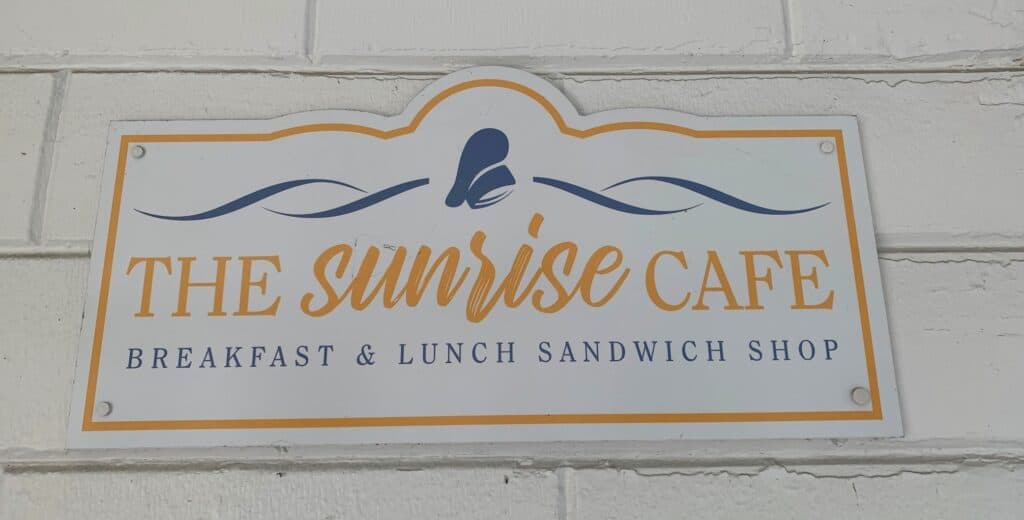 If you are heading west leaving the park, the small historic town of Carlisle is only about 30 miles down the turnpike.
There you'll find a yummy sandwich shop called The Sunrise Cafe. You can't miss the building's welcoming architecture!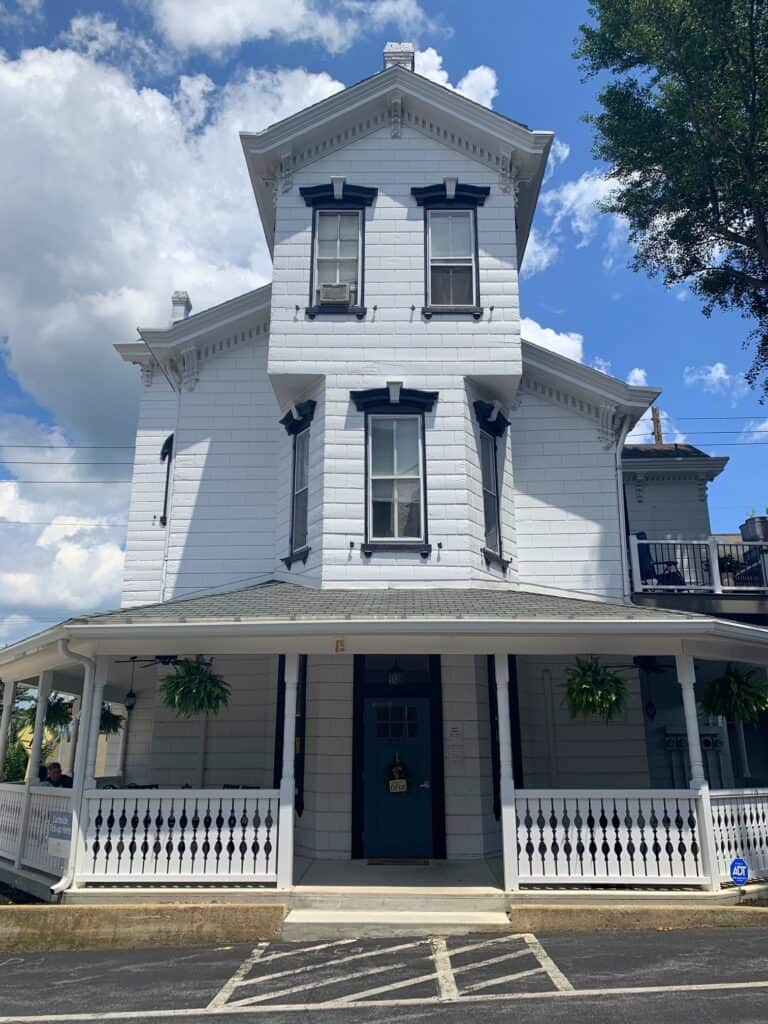 I love a great breakfast sandwich, so I opted for the traditional Best Classic Egg with egg and cheese. Russ is more food-adventurous, so he had the Manhattan with egg, pastrami, and cheddar on rye.
You can also pick from lunch sandwiches, bagels, sweets, coffee, and cold drinks. 
The best part of this pit stop? Even though Franklin isn't much of a 'people' dog and barked at the woman behind the counter, she graciously allowed our dogs to hang out on the porch with us while we ate!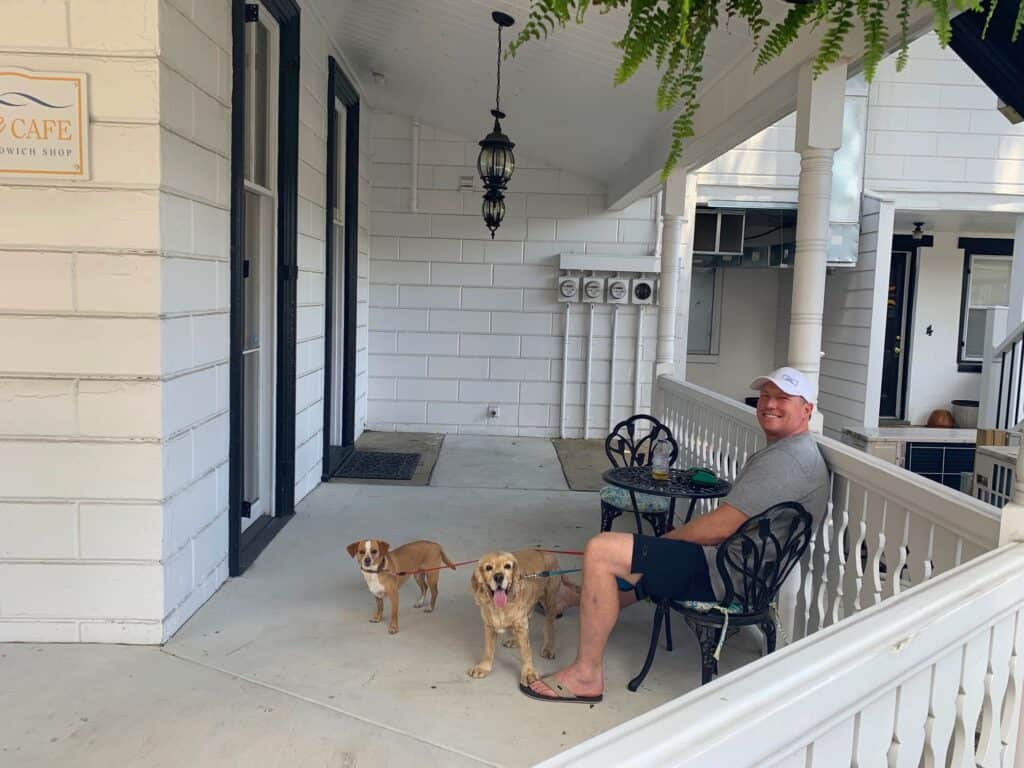 While Codorus State Park is a long drive down the turnpike from Pittsburgh with mostly-flat hiking, people who enjoy boating, fishing, and kayaking will find the lake is worth the drive for a weekend getaway.
And while the campground was a little too busy for Franklin's taste, a more social dog would enjoy all the activity!