Please note that some of our links are affiliate links, which means at no additional cost to you, we will earn a commission if you click through & make a purchase. Happy clicking!
Canaan Valley State Park and Resort in Tucker County, West Virginia, is a gorgeous area with meadows, valleys, and the second largest inland wetland in the United States. These different environments combine to create beautiful, constantly-changing scenery on your hikes. One minute you are in a tall evergreen forest with small pools to the left & right, and the next, you are on a rocky, sandy plain surrounded by low brush. 
In addition to the hiking in the state park, Dolly Sods Wilderness is just a few miles away in nearby Monongahela National Forest and is the highest plateau east of the Mississippi River. At just over 17,o00 acres, it contains around 45 miles of hiking trails, including Breathed Mountain and Blackbird Knob. 
Canaan Valley is the site of the first commercial ski resort in West Virginia, and also boasts being the 500th National Wildlife Refuge in the country. 
The state park opened in 1963 as an extensive recreation area and is one of the largest in West Virginia. 
Dolly Sods area was home to an aggressive logging industry. So aggressive, in fact, that it created fire problems. The forest removal resulted in several feet of dry needles & leftover branches that were quick to spark into disastrous flames once the overhead cover of the trees was removed.
Once that problem was taken care of, the Monongahela National Forest was officially established in 1920. The Army later used it as training site for troops headed off to World War II. 
With the help of the Nature Conservancy, the Dolly Sods Wilderness became a nationally designated wildlife area in 1975.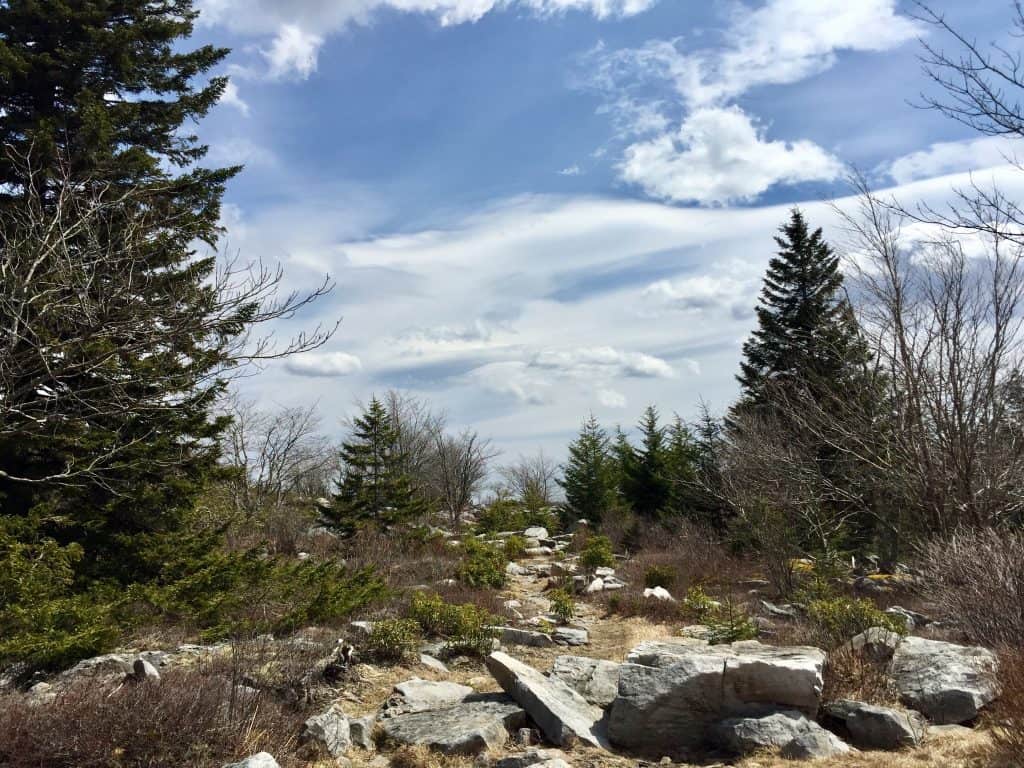 Canaan Valley Resort has 160 rooms, with 23 cabins located nearby – along with options for golfing and skiing. There's a lounge, restaurant, gift shops, spa, pool and tennis courts – plus a picnic pavilion and playground.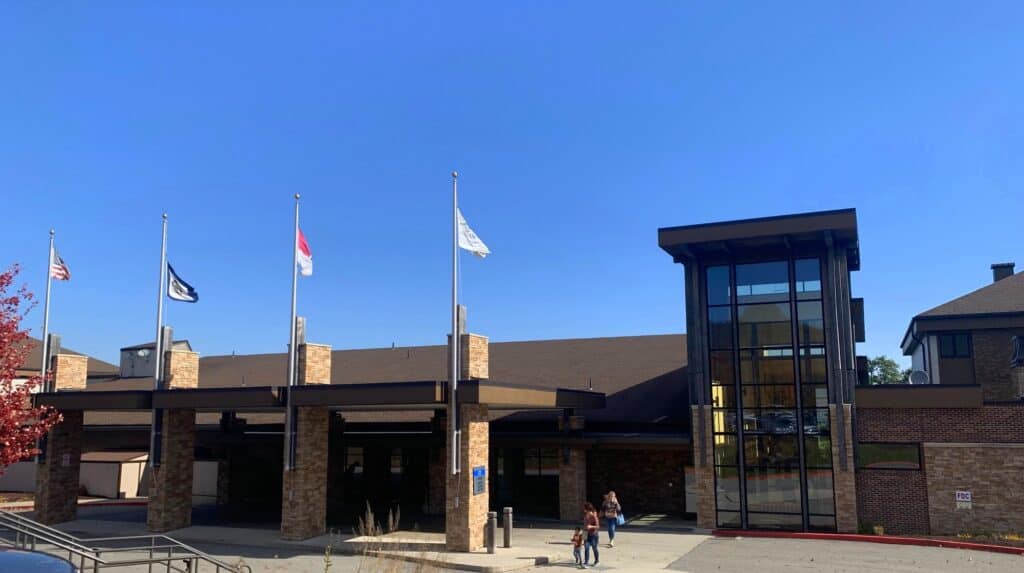 We stayed in pet-friendly Cabin 2 during the shoulder season – after the ski season was over, but before spring had sprung completely.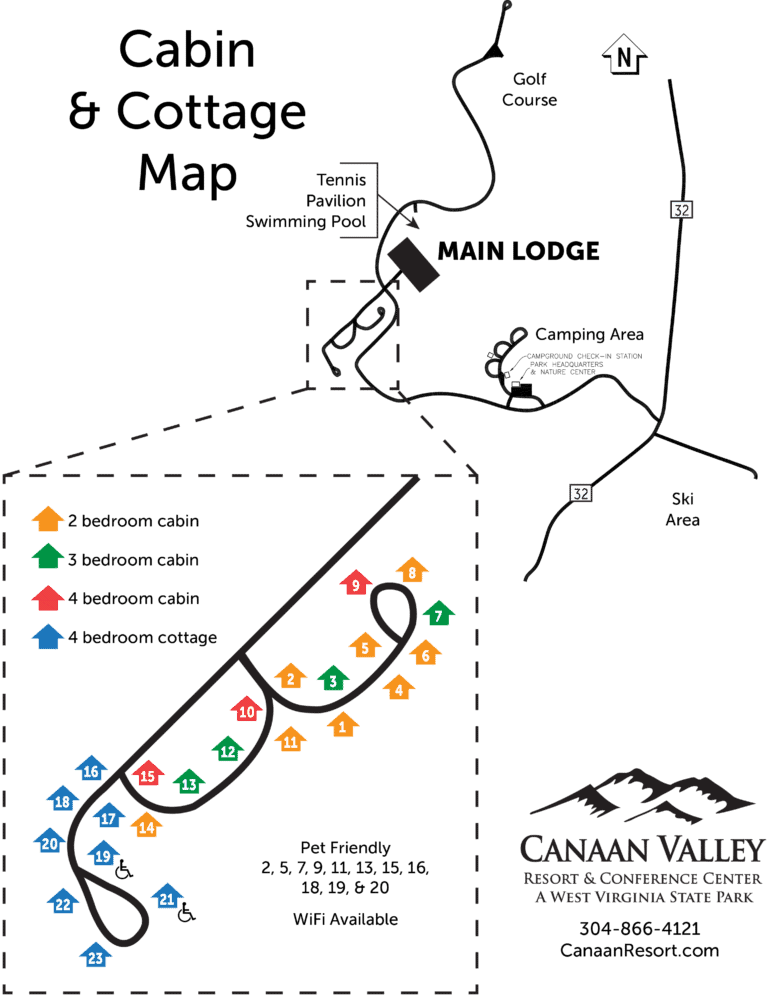 The cabin was pretty rustic, and similar to our other state park experiences, had ceased being redecorated since the late 1970s (not a problem, those were great times, I'm sure). The resort maintains the cabins, so linens, towels and dishes/utensils are provided. 
Everything worked well- including the ah-mazing bathroom heater- and Sling TV was included so we didn't have to miss any March Madness. 
We did come across the spookiest note ever left by a cleaning crew: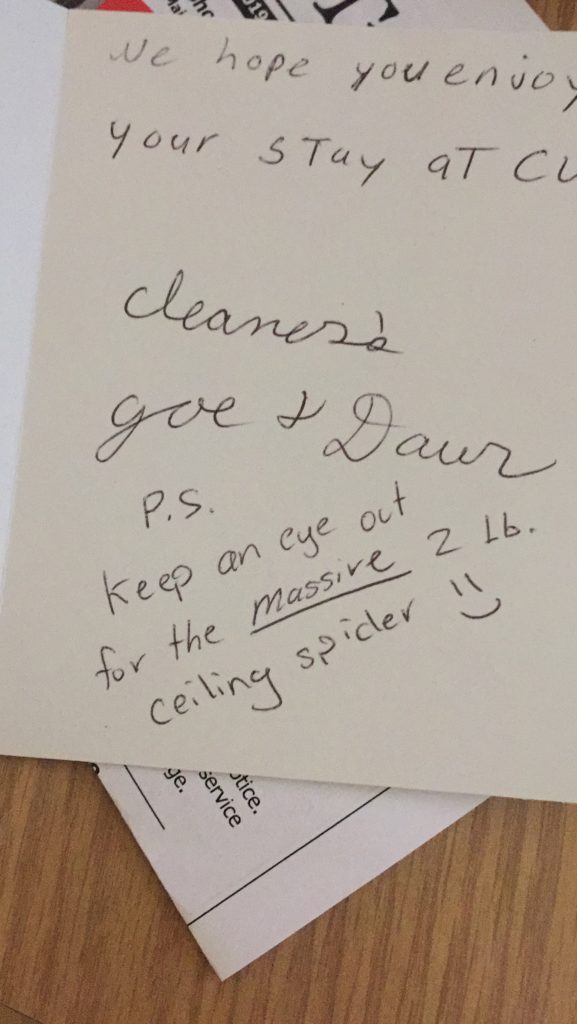 !!!
We fortunately did not meet said spider, but we met his cousin, giant moth. Not nearly as ominous! 
Shoulder season comes with its surprises, as you can see from this before & after of our cabin on Saturday morning leading into a 70 degree day vs. Sunday morning at a crisp 30 degrees. 
Bring your own coffee, creamer & sugar – they have a coffee maker in each cabin – or plan on a quick drive to delicious Trailhead Coffee Shop in nearby Davis. While you're there, don't miss the peanut butter walnut muffin. 
The coffee served in the resort is…not the best. 
The Canaan Valley State Park campground has 34 RV sites with electric and full hookups. They are in the process of adding sites and updating the facilities, so expect more soon!
We were at site #19 in the middle loop, at the star: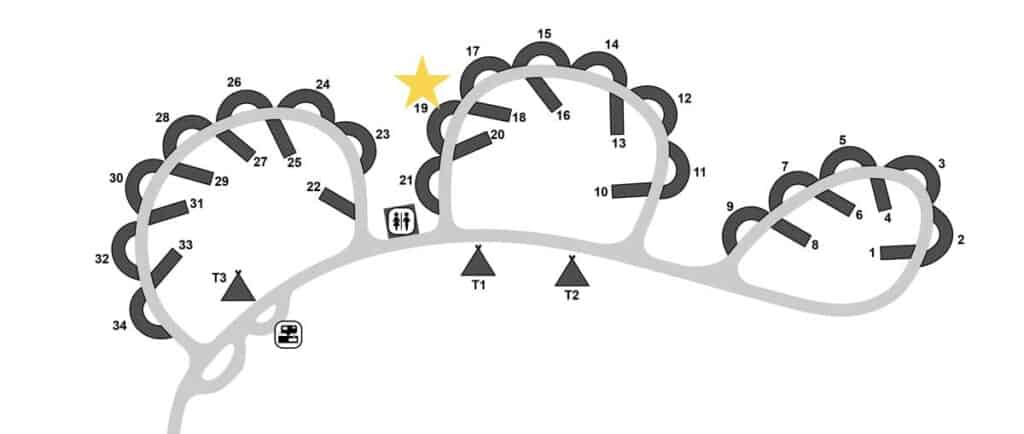 Our campground stay was easily one of the most beautiful leaf-peeping RV weekends we have ever had, and our pull-through site set the mood for sure!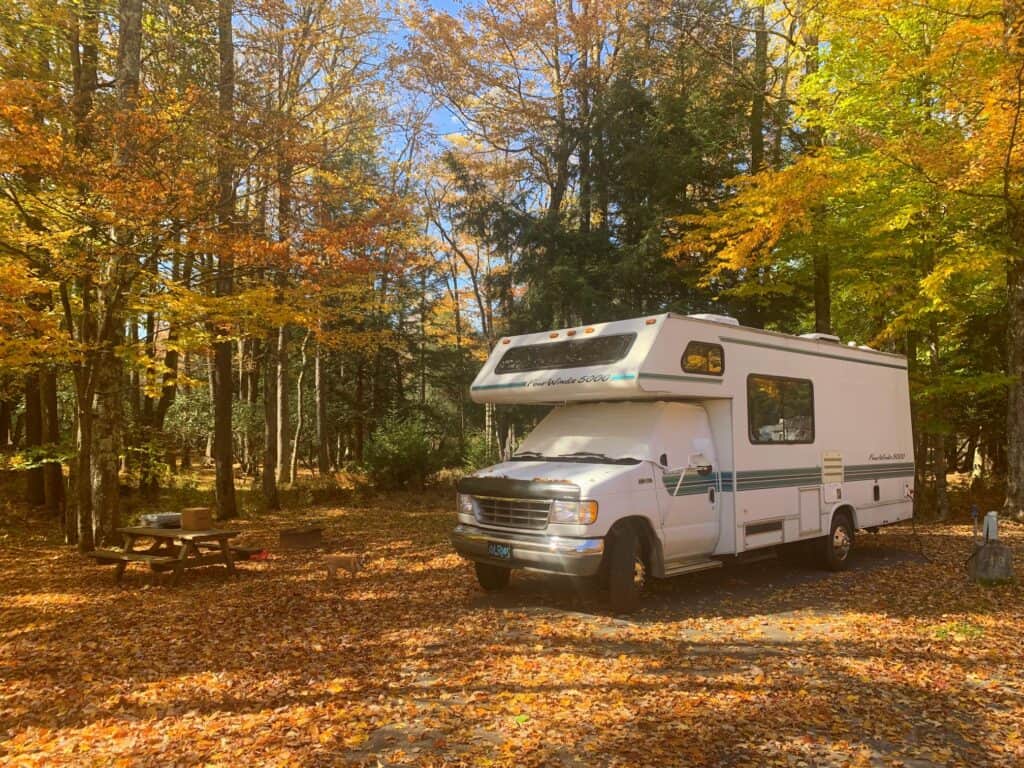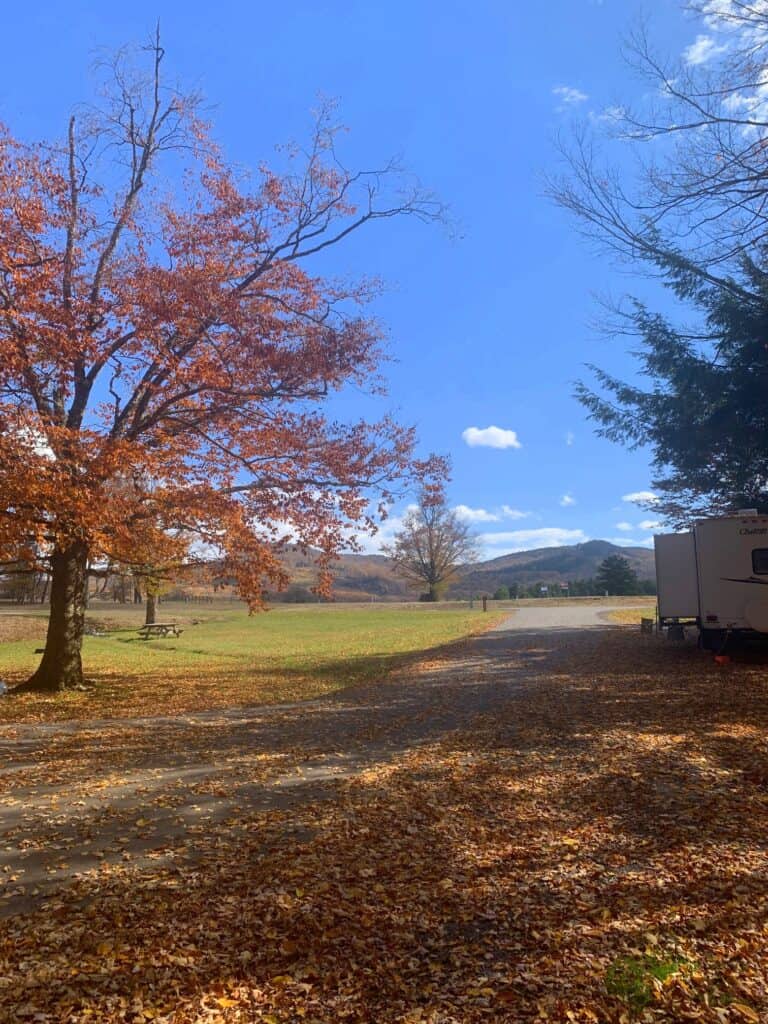 The bath house was short walk away just beyond the first loop, and each side included two shower stalls. The showers were HOT and did not have timer buttons. 
The campground also has a nature center and convenient camp store in case you forget anything. 
And of course, because it was autumn and the weather was getting crisper, we took advantage of the fire pit!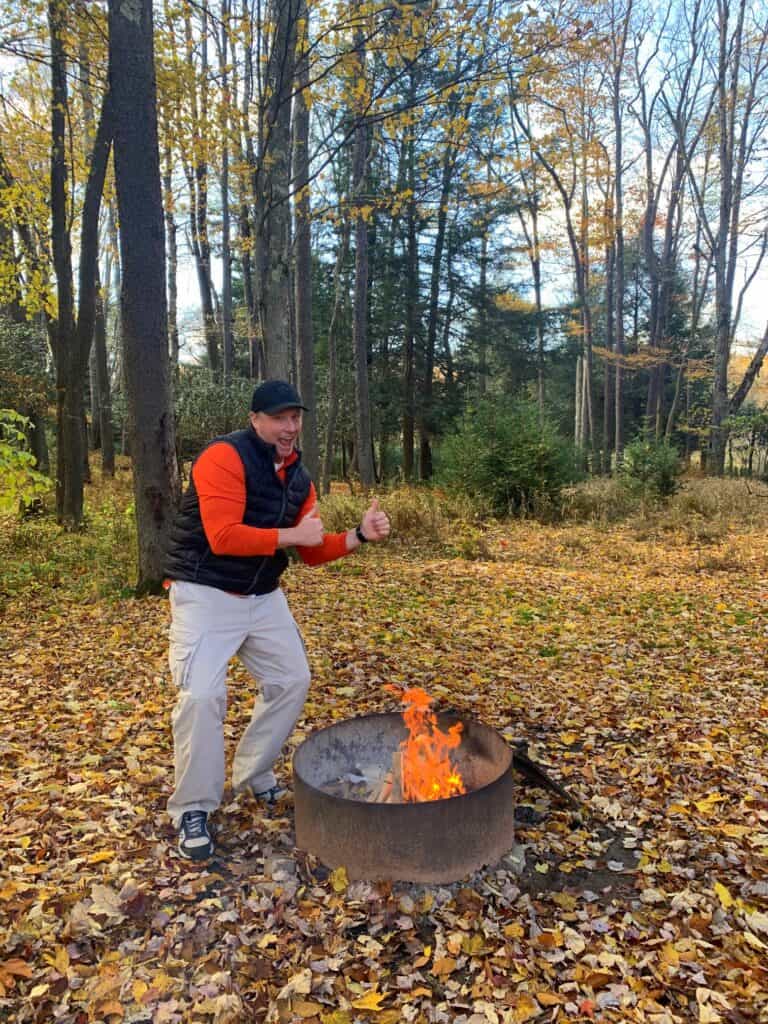 Trails and Wildlife - Canaan Valley State Park
Canaan Valley State Park has just over 20 miles of hiking and/or biking trails.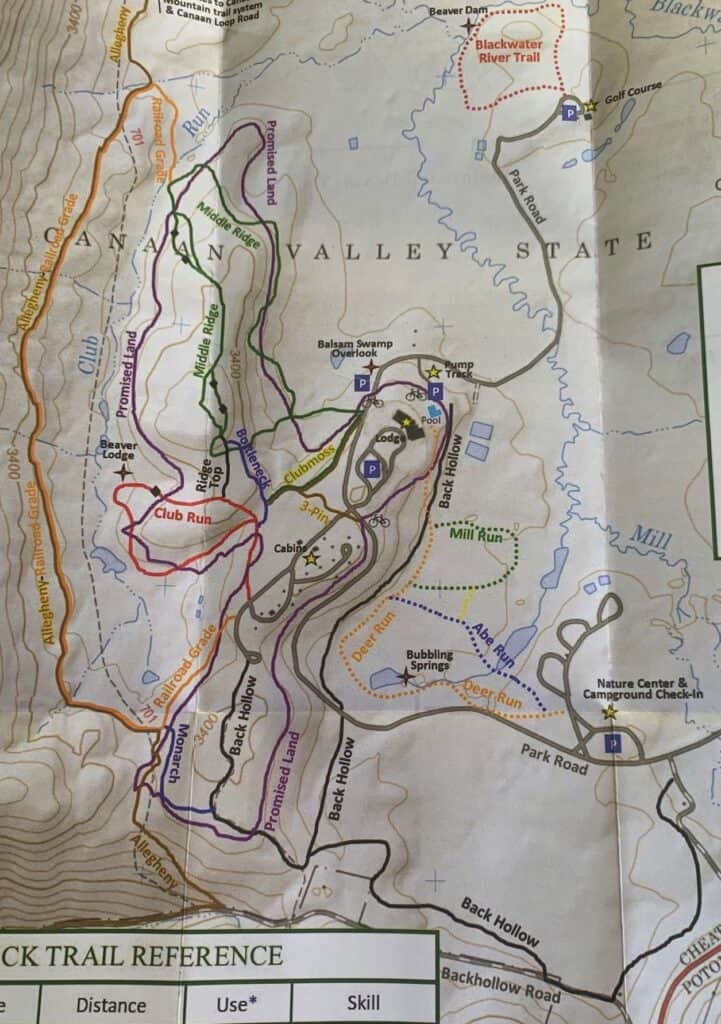 You can create an approximate 3-mile loop by exiting the campground via Deer Run Trail.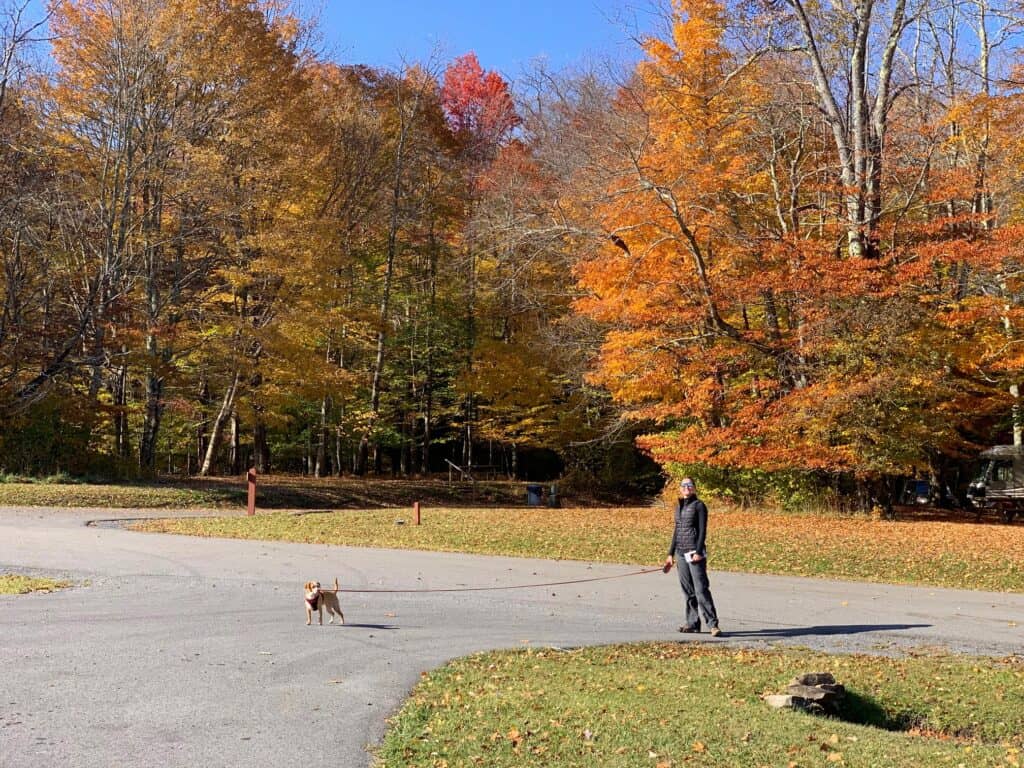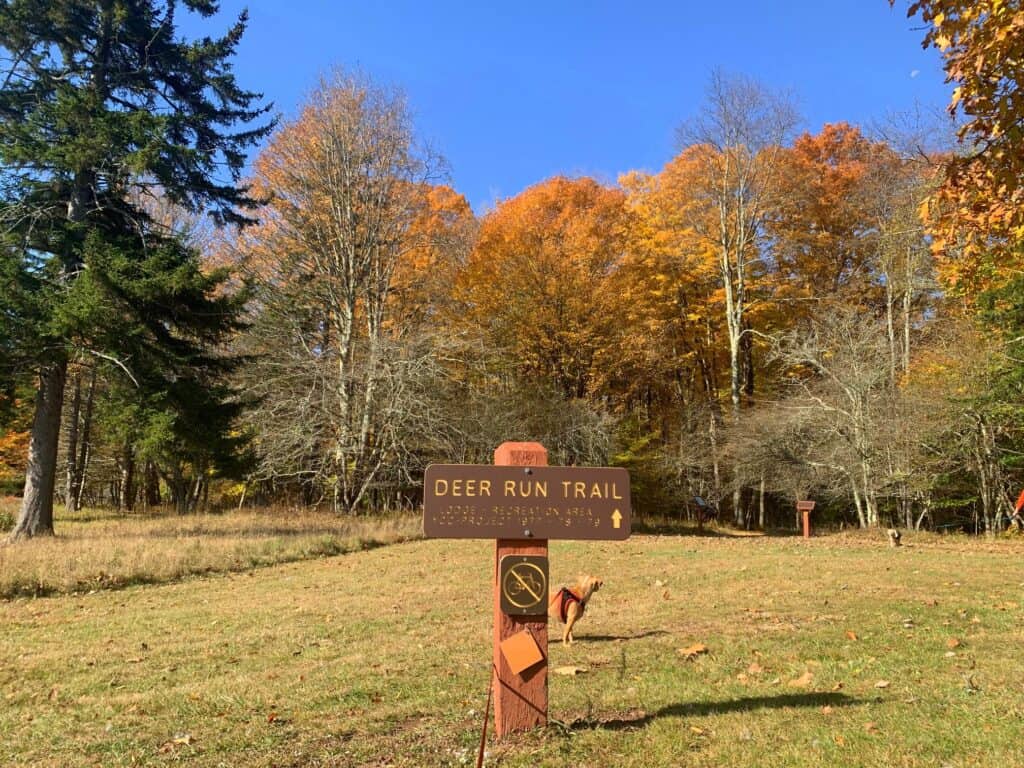 A short way along Deer Run, you can connect to Abe Run Trail.
Although Canaan Valley is a wetland, Abe Run Trail makes keeping your feet dry an easy task with a long boardwalk segment.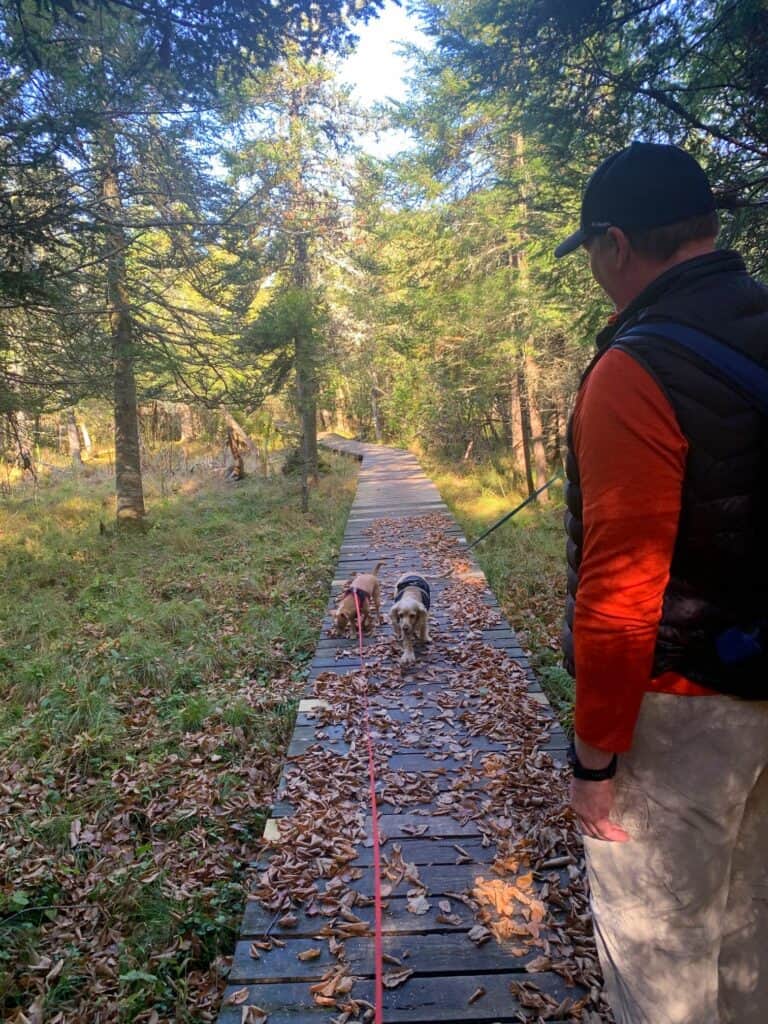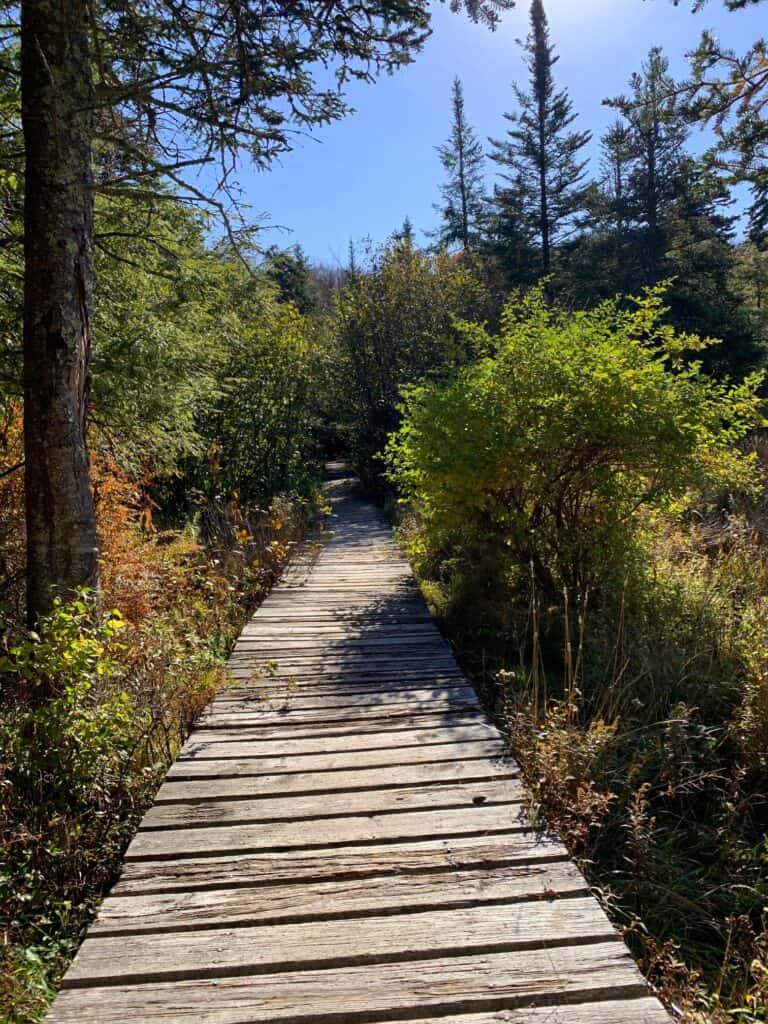 At the end of Abe Run, you can either connect back to Deer Run to head to the resort, or take the long way around Mill Run Trail.
Mill Run and Deer Run Trails to the resort have some spectacular leaf-peeping in the fall!
Franklin and Hazel enjoyed the crunchy leaves. Can you even see them with this leaf camouflage?!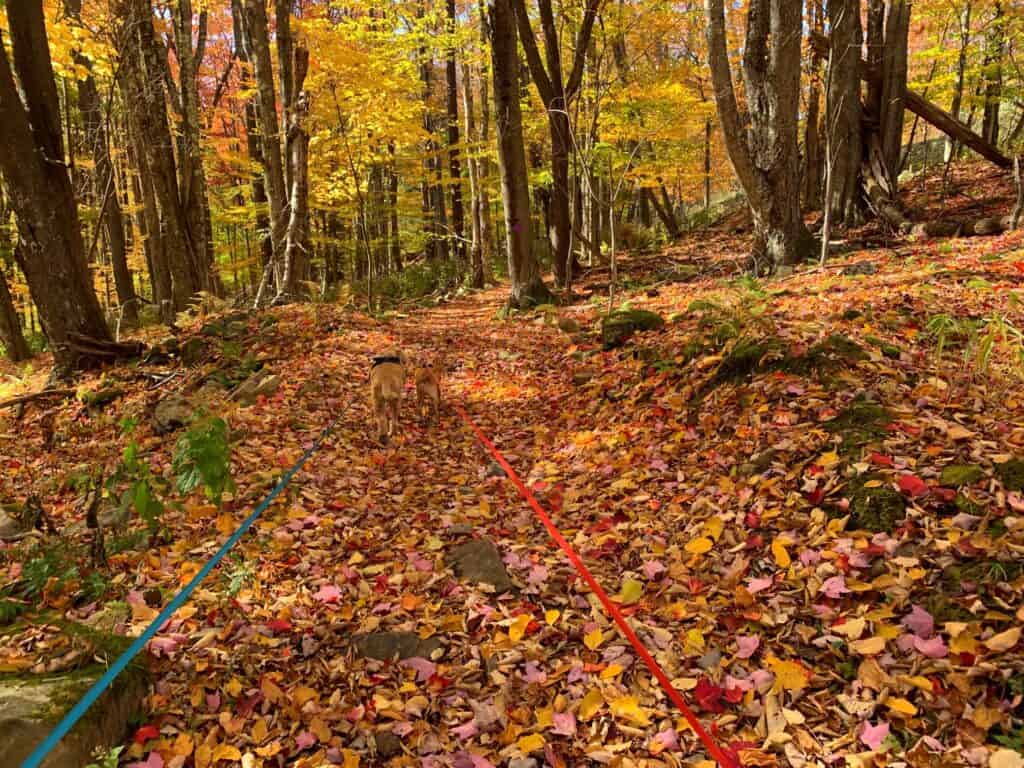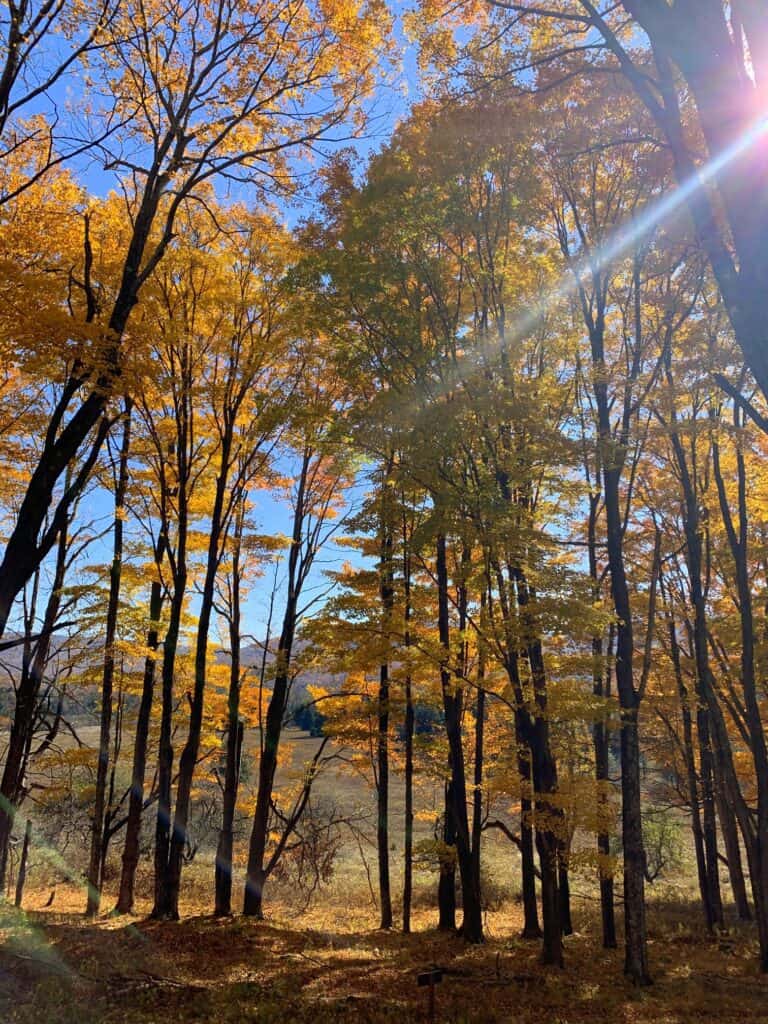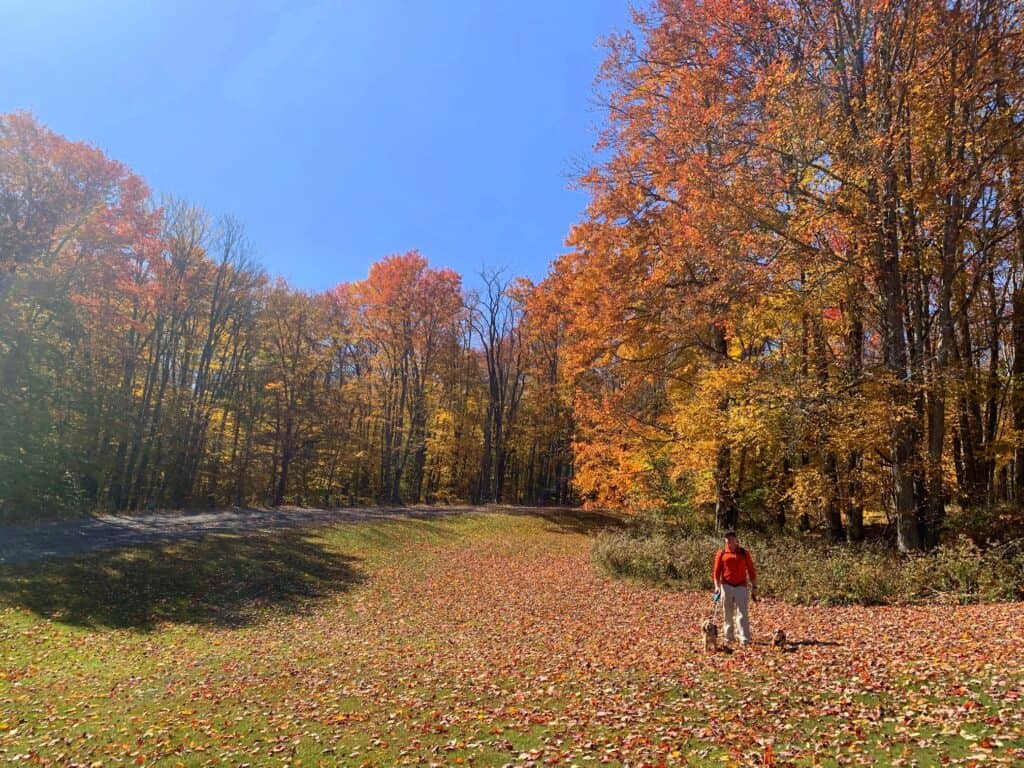 Once you reach the resort, you may want to stop for a snack or buy a t-shirt in the gift shop. Then you can continue onto more trails on the west side of the resort, or return to the campground via Back Hollow Trail. 
We opted to return on Back Hollow Trail and were treated to even more idyllic autumn scenes in the valley.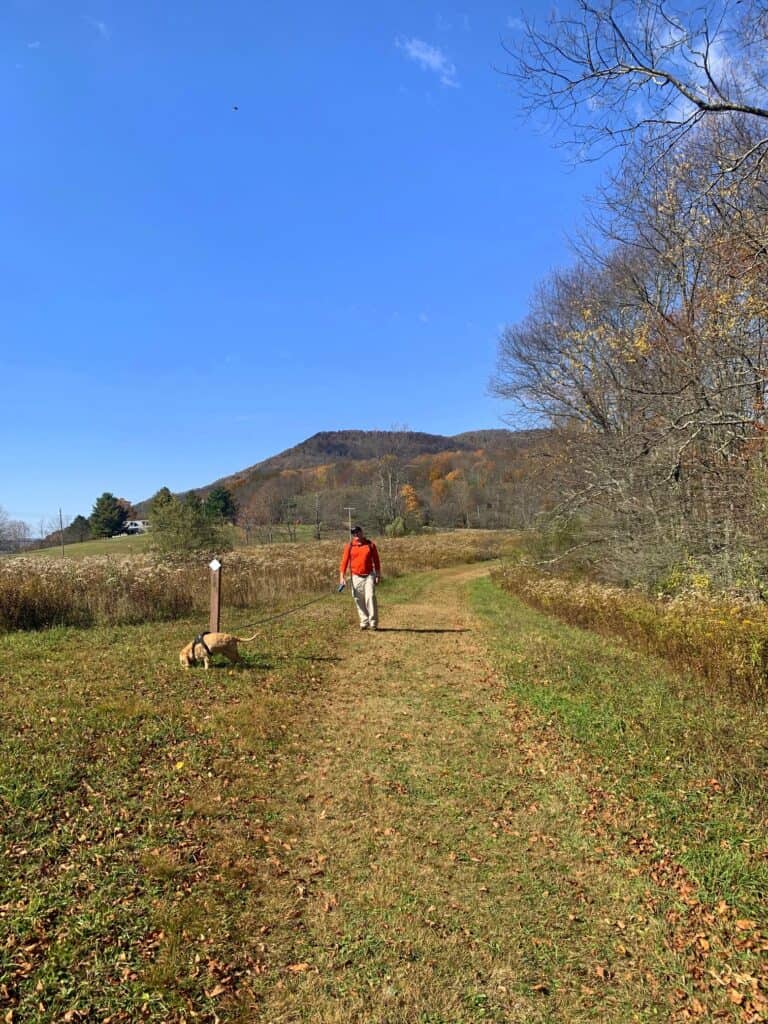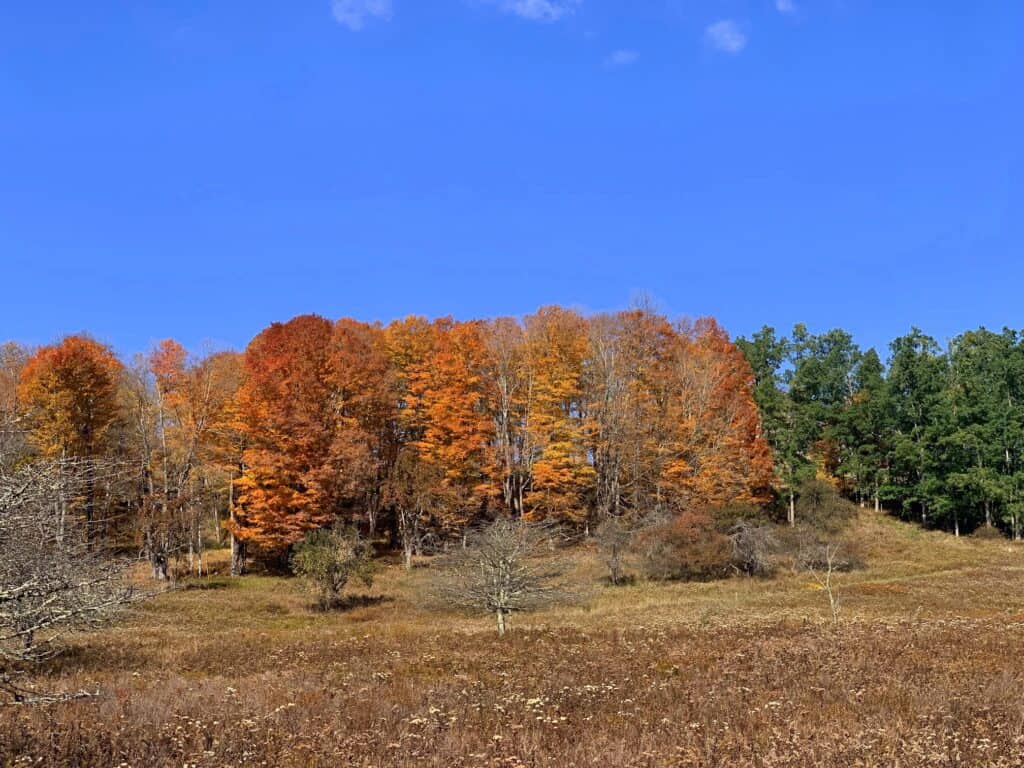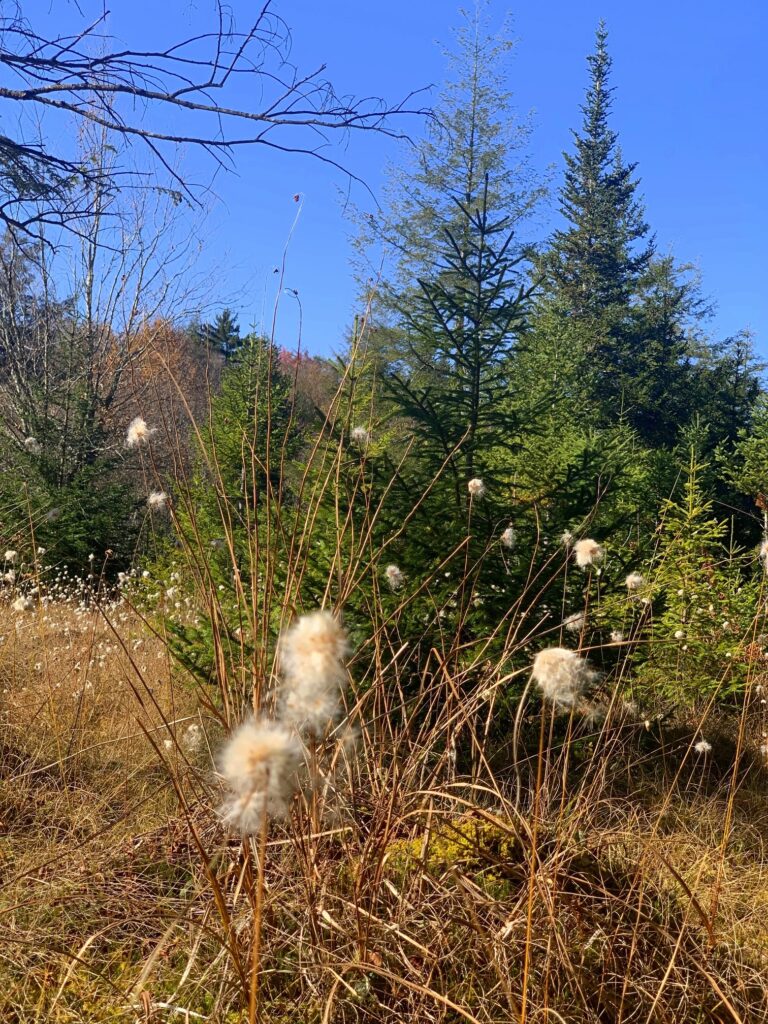 A few deer were milling around during our fall visit, but it was overwhelmingly wooly willy season in the valley!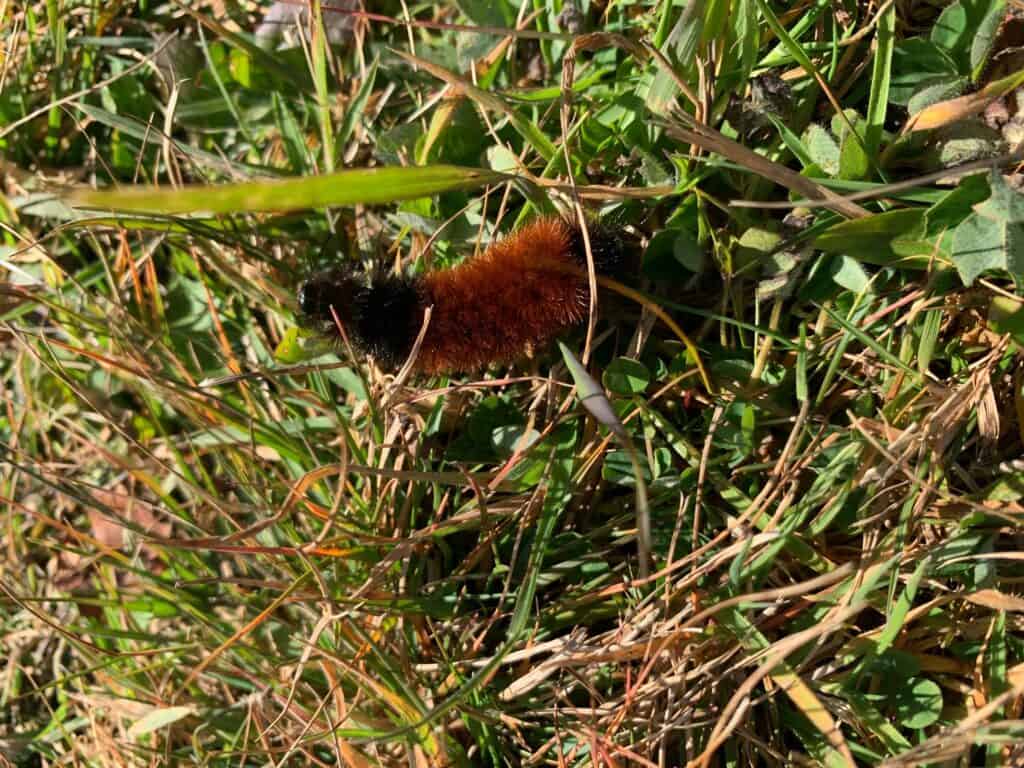 We were sad to notice a strange fungus or mold growing on the trees we had eaten apples from on a previous visit.
Does anyone know what this is called or what is affecting these trees?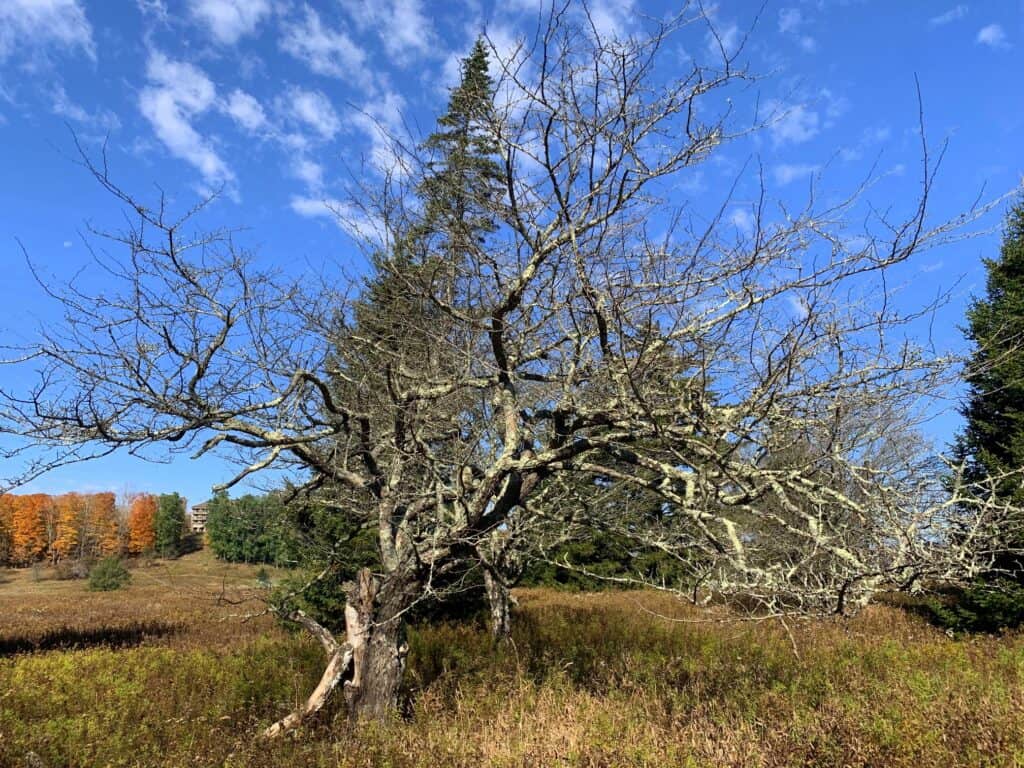 If you are on your way home and need a quick hike before you get on the road, park up at the golf course and do the quick one-mile Blackwater River Trail loop.  
While we didn't get to see the actual beavers, we did get to see one of their dams along that trail!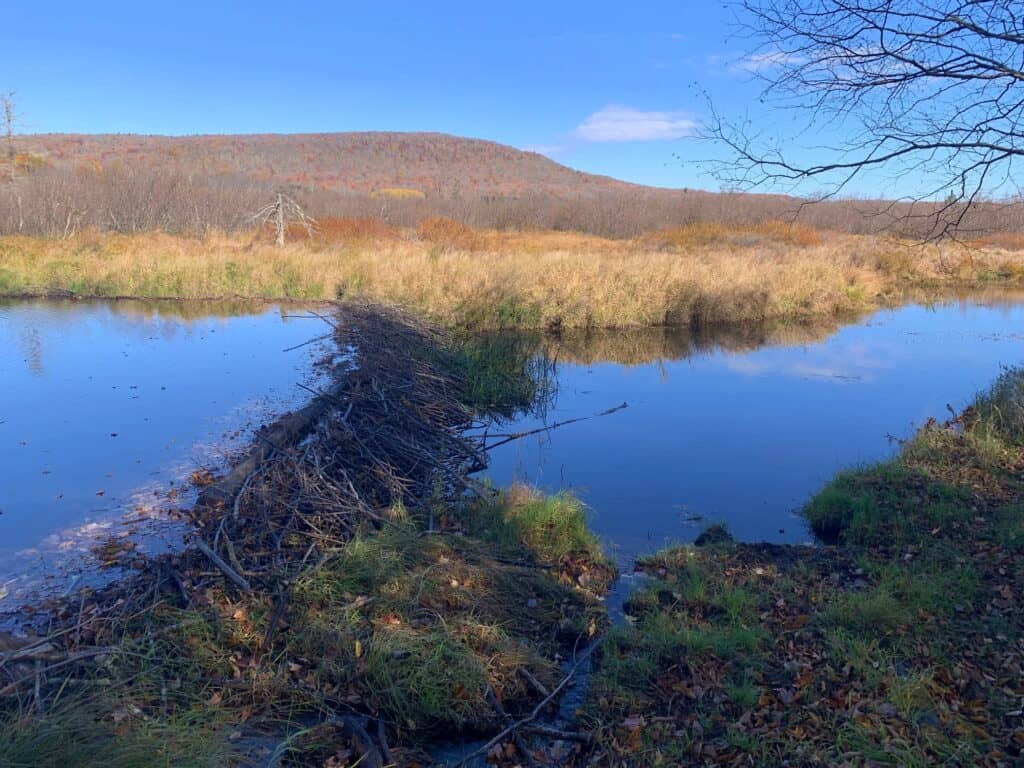 Trails and Wildlife - Dolly Sods Wilderness
To hike the Dolly Sods Wilderness, we accessed the trailhead by making a left out of the resort's main entrance onto Appalachian Highway. 
Next, we made a right onto Freeland Road, following it until it turned into a dirt road & ended at a small parking lot. We hiked a little over a quarter mile to get to the trailhead.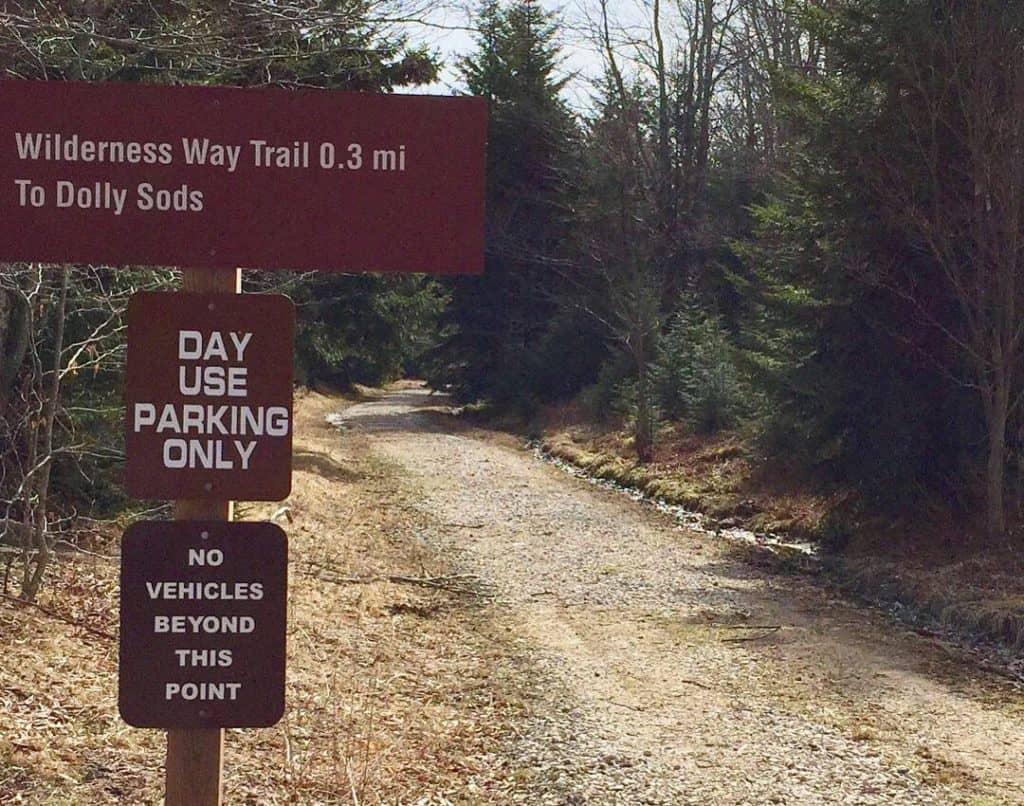 I'm not sure the reason, but these trails had numbers AND names. 
We took Rocky Ridge Trail (TR 524) to Blackbird Knob Trail (TR 511) and created an approximate 7-mile sort-of loop by returning on Harman Trail (TR 525).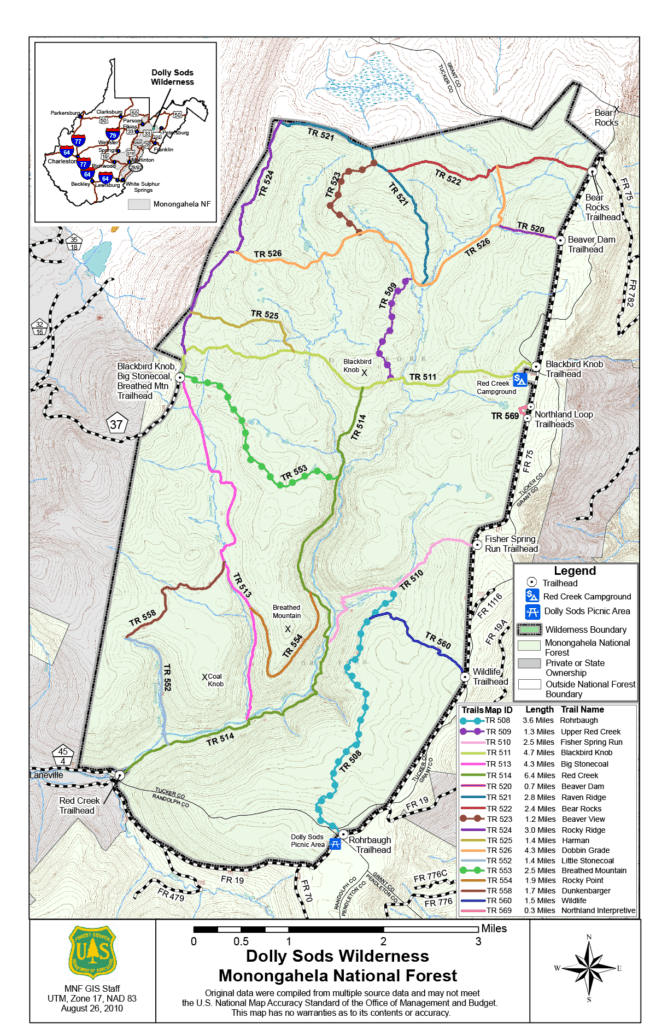 As you can see from the trail map, we barely brushed the surface of what the enormous Dolly Sods has to offer- but we had a reason!
Did you meet Hazel? As the newest member of the family at the time, we weren't sure how far our little 5-month old jackabee would be able to hike. 
Fortunately, she did fine on her longest hike to date & had energy to spare…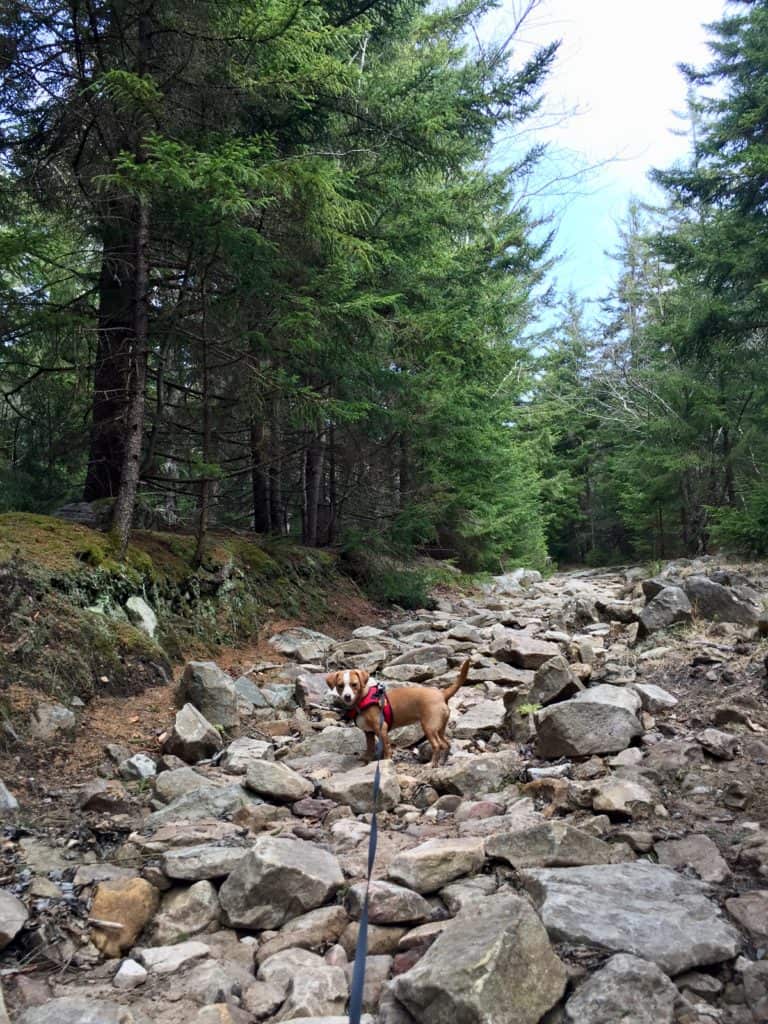 Franklin & Hazel found the trails we explored to be very dog-friendly and slightly challenging because of the rocks & constantly changing, uneven terrain. They appreciated the little streams & few small pond/ puddles, too. Any chance to achieve maximum muddiness during a hike is ALWAYS appreciated by those two!
Here's a few images of the changing terrain I mentioned. Keep in mind, these pics were all taken on the same hike!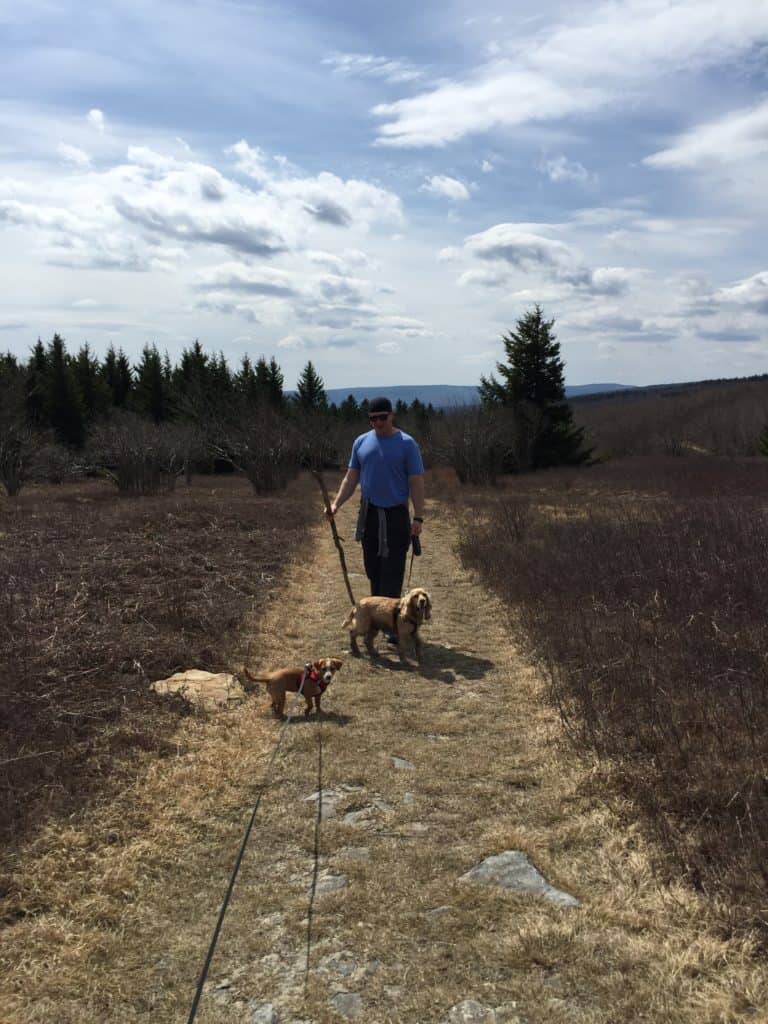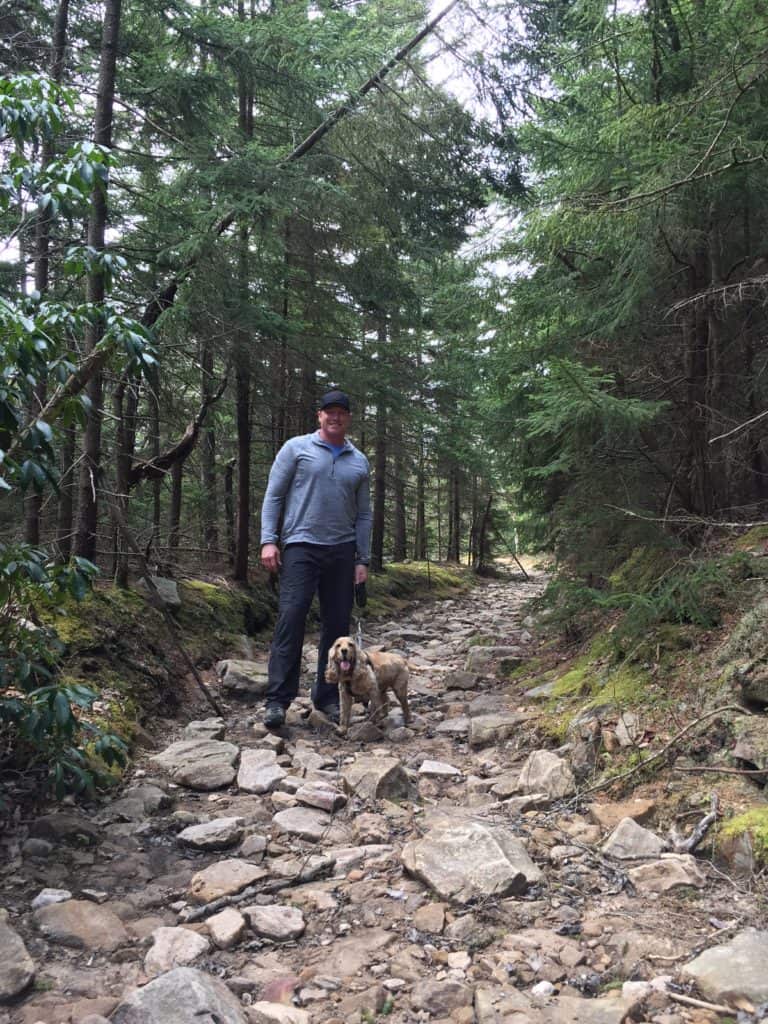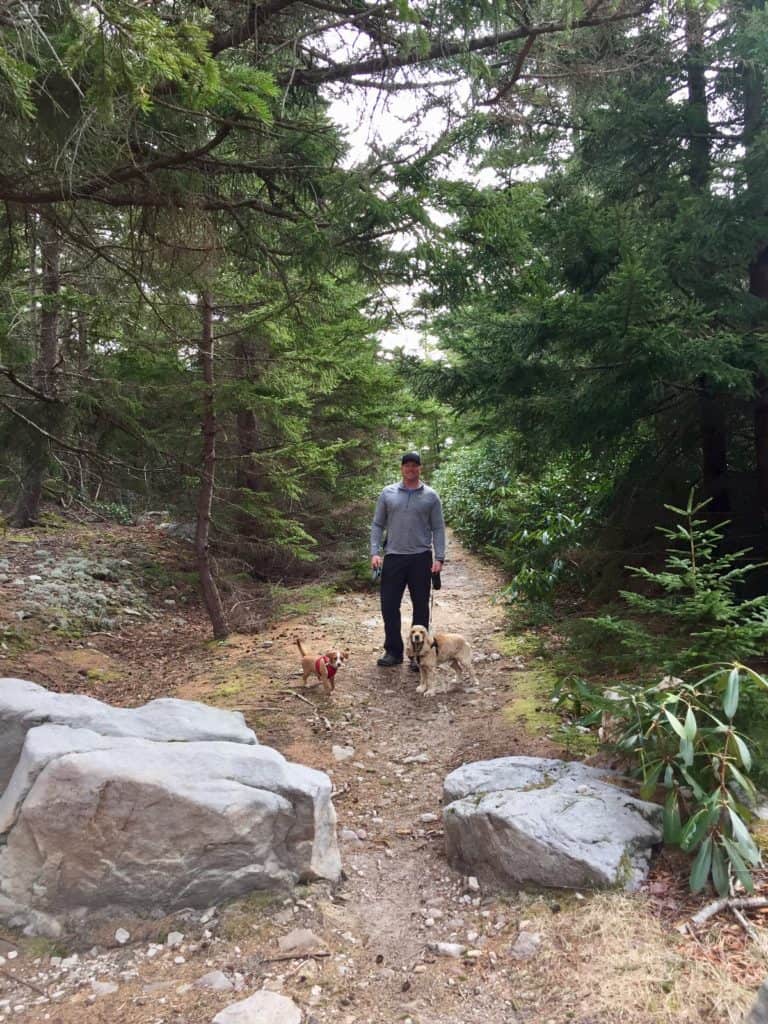 Because of the water along some of the trails, I kept expecting to see salamanders, but no go. 
However, towards the end of the hike, I thought I heard traffic – but then I remembered how far off the road we  were.
Then I thought it might be a gaggle of turkeys- so loud and barky, it seemed! 
It actually turned out to be hundreds of frogs, jumping & mating all along the watery sides of the trail near where we had parked! I don't know how we missed them heading in, or if they waited until the sun was all the way out to get really active, but they were hopping up & down all over.
Upon closer inspection of the puddles, they were also apparently laying huge amounts of tadpole eggs!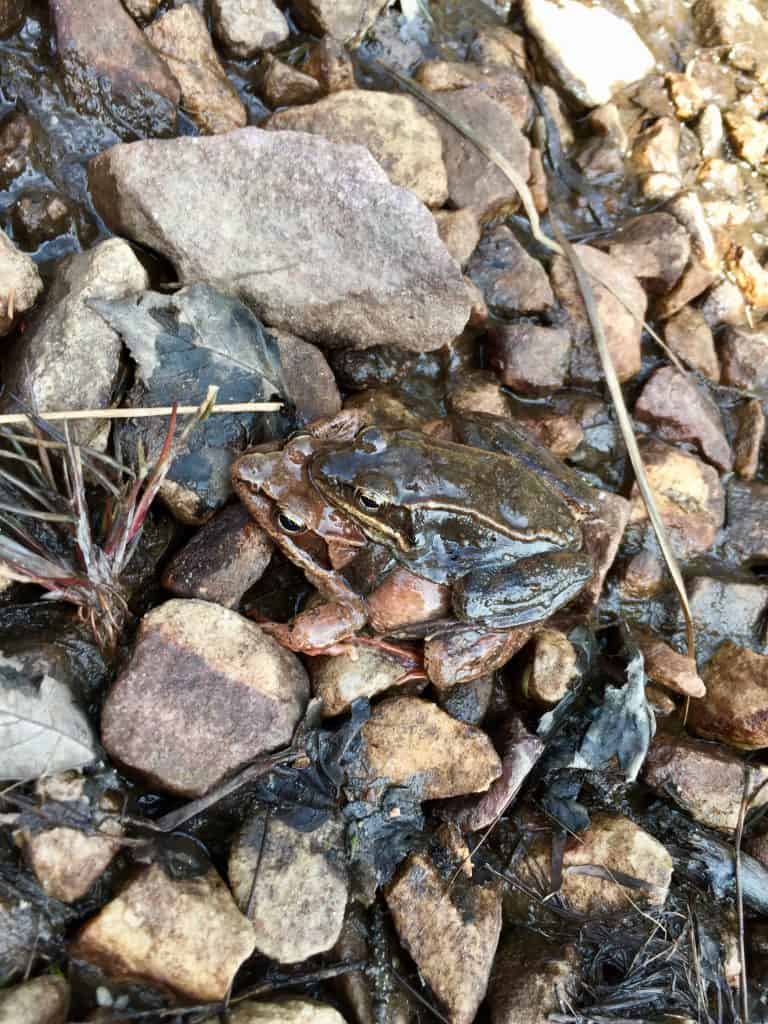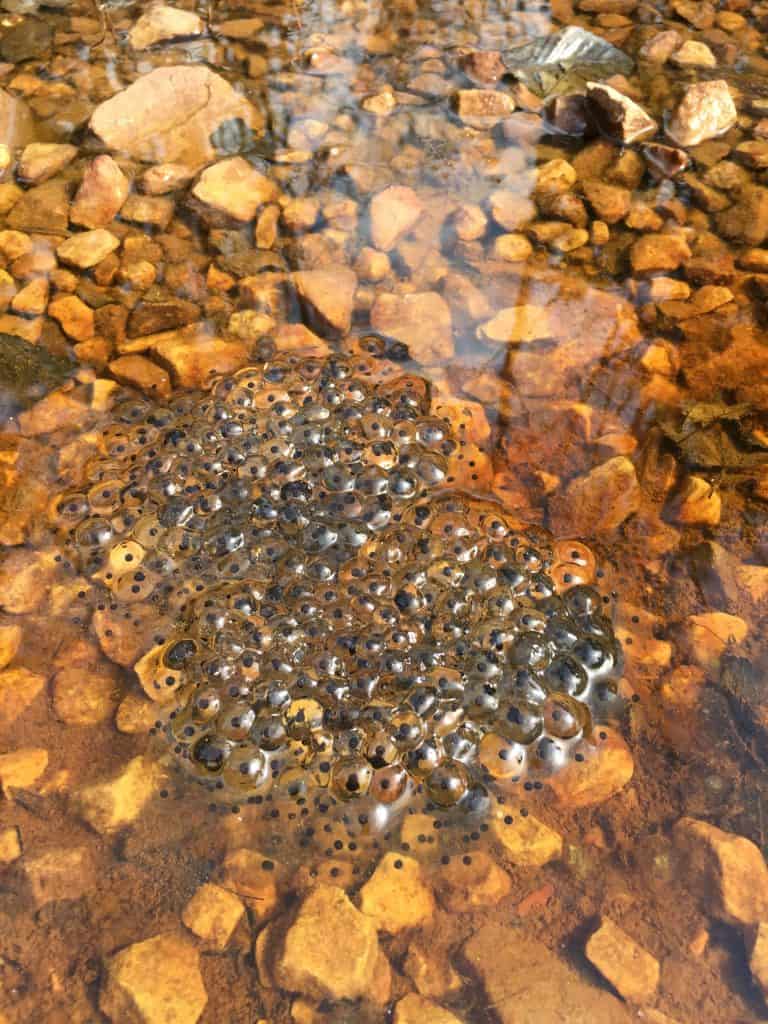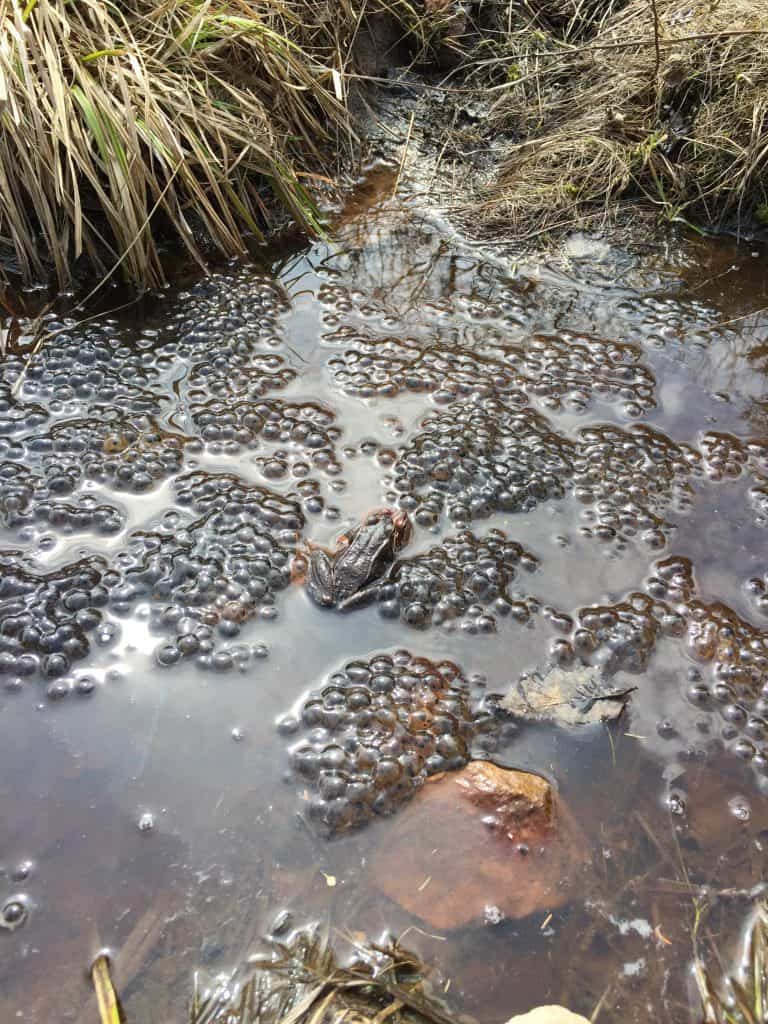 Fun fact: tadpoles take about 9 weeks to mature, so you have a nice window of time to get to Dolly Sods and check them out!
After all of the field guides we accumulated last year, we may need to invest in a frog & toad one soon!
PIT STOP! Thomas and Davis
If you are coming into Canaan Valley on route 219 from the north, you will want to make pit stops along route 32 in the two small towns of Thomas and Davis. 
The little shopping district of Thomas lies between East Avenue and Spruce Street: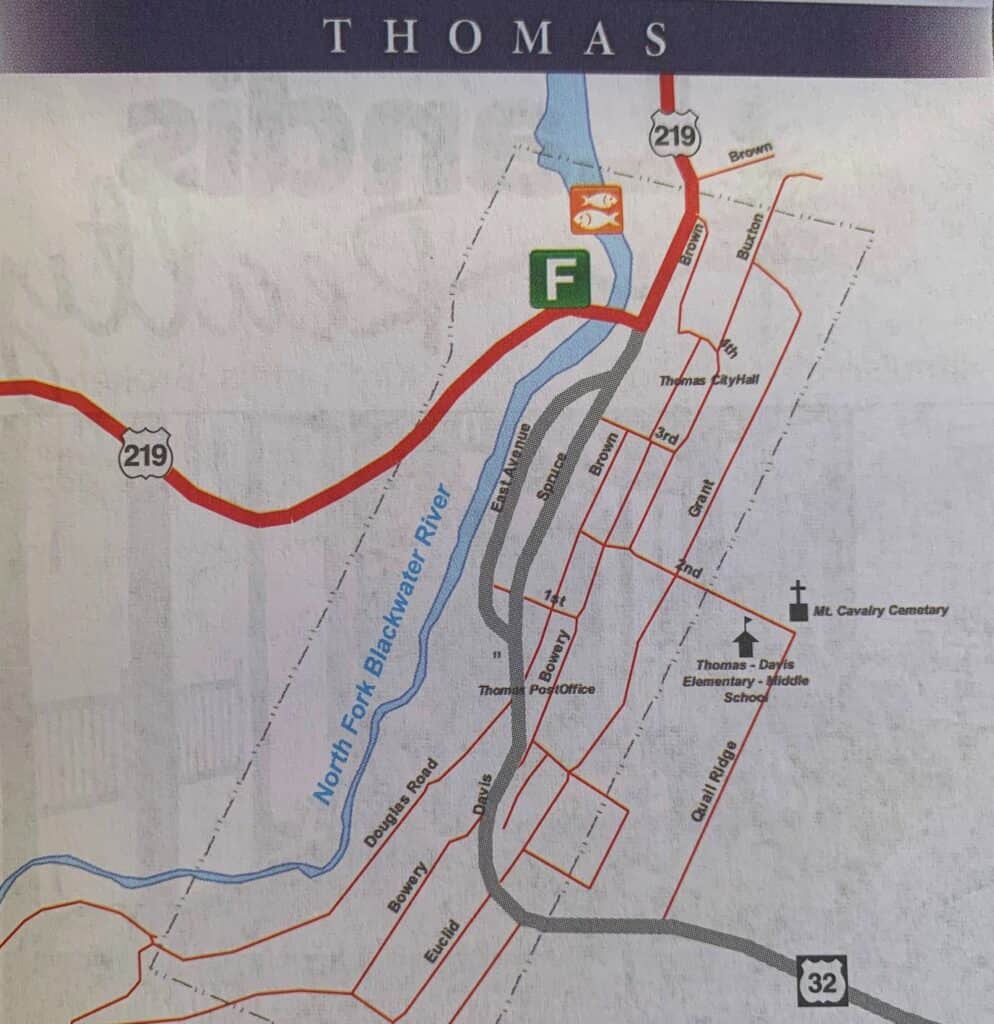 There are a variety of original shops and art studios, including ones focused on everything from home goods and souvenirs to candied apples and creative prints.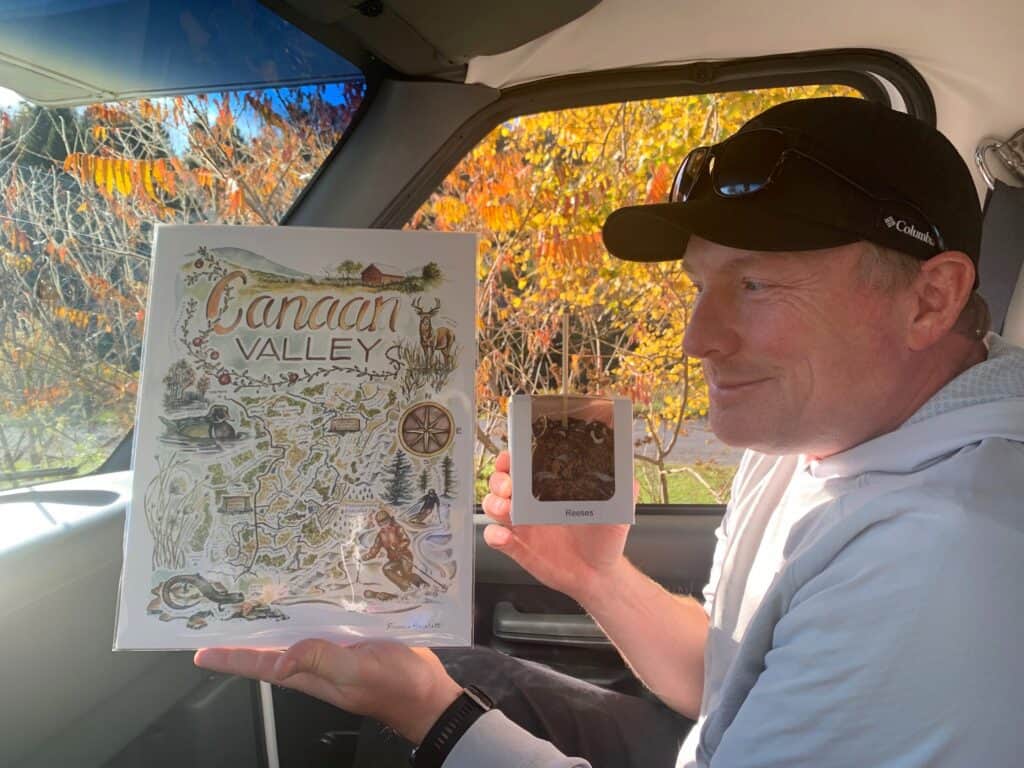 Oh, yes! That is a caramel and chocolate-covered apple coated in crushed Reese's Peanut Butter Cups – which made for a perfect post-hike snack the next day! 
Just a few miles later, also right along route 32, you can stop in the small town of Davis. Here, you'll find everything from Italian food to burritos – plus a few breweries and small specialty shops.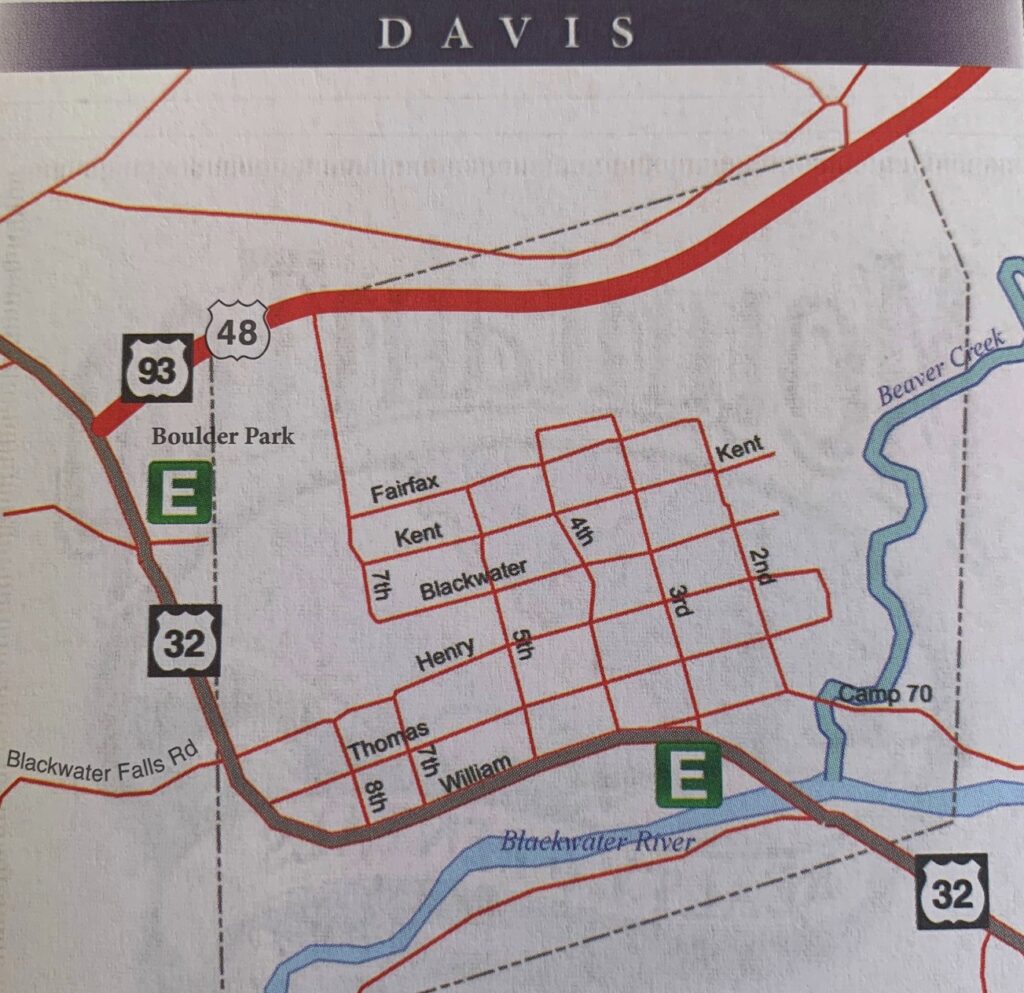 SIDE TRIP: Smallest Church in the Lower 48
About 10 miles outside of Canaan Valley, in Preston County, WV, you'll find the Smallest Church in 48 States. 
This adorable little 12×24′ stop is a tiny Catholic Church called Our Lady of the Pines and sits cozily next door to the World's Smallest Post Office. 
Both are great photo ops and had open doors on the Sunday morning we visited. 
The tiny church has tiny pews and a tiny altar, and the tiny Post Office has tiny PO boxes and a tiny desk area. 
Totally worth a tiny bit of time to visit & see for yourself!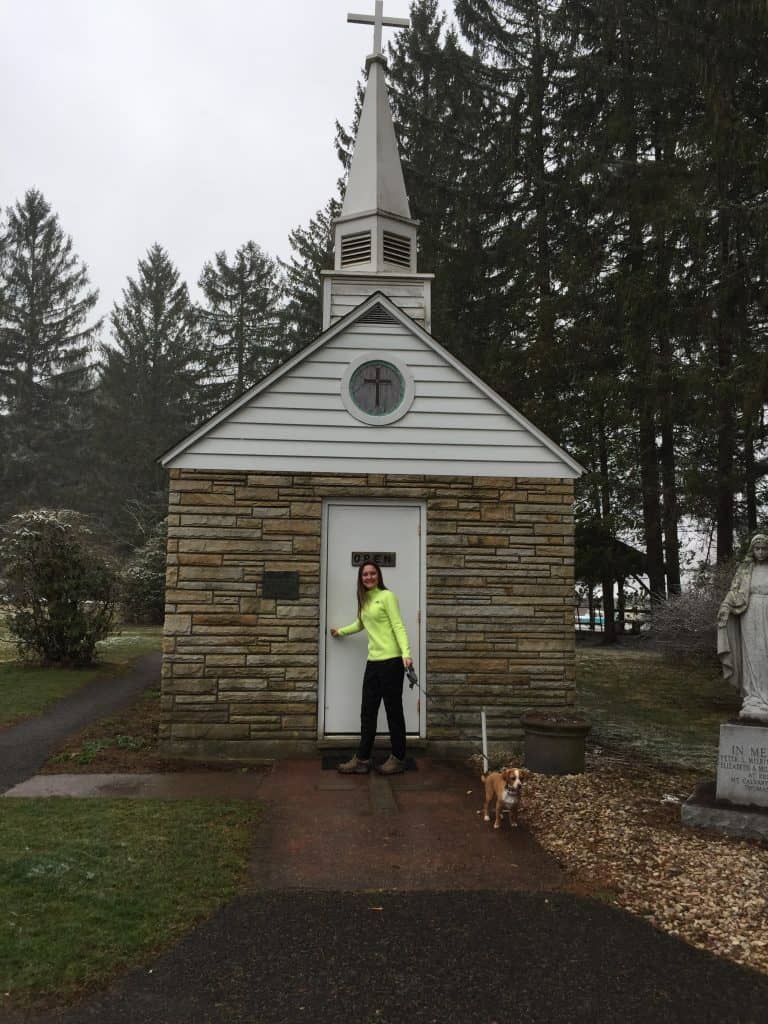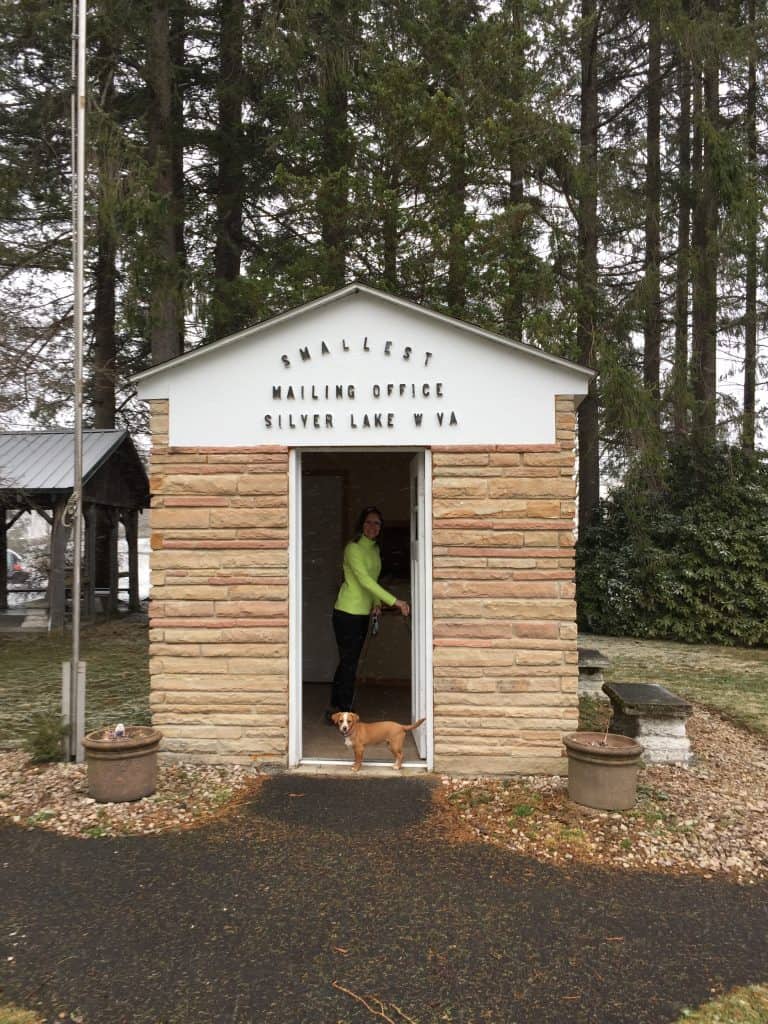 SIDE TRIP 2: Fairfax Stone Historical Monument
File this under, "We Stopped So You Don't Have To". 
The Fairfax Stone Historical Monument is tucked back about 2 1/2 miles from the main road with signs leading you straight to it. 
But don't blink or you'll miss it!
It is literally a stone- and not a very big one-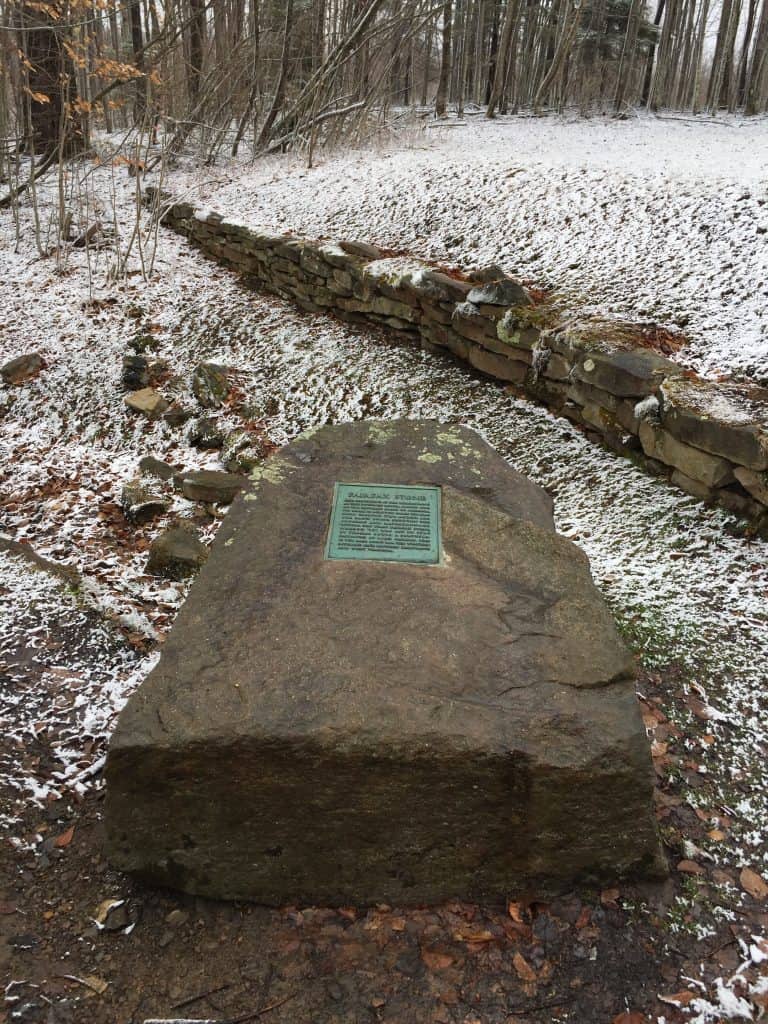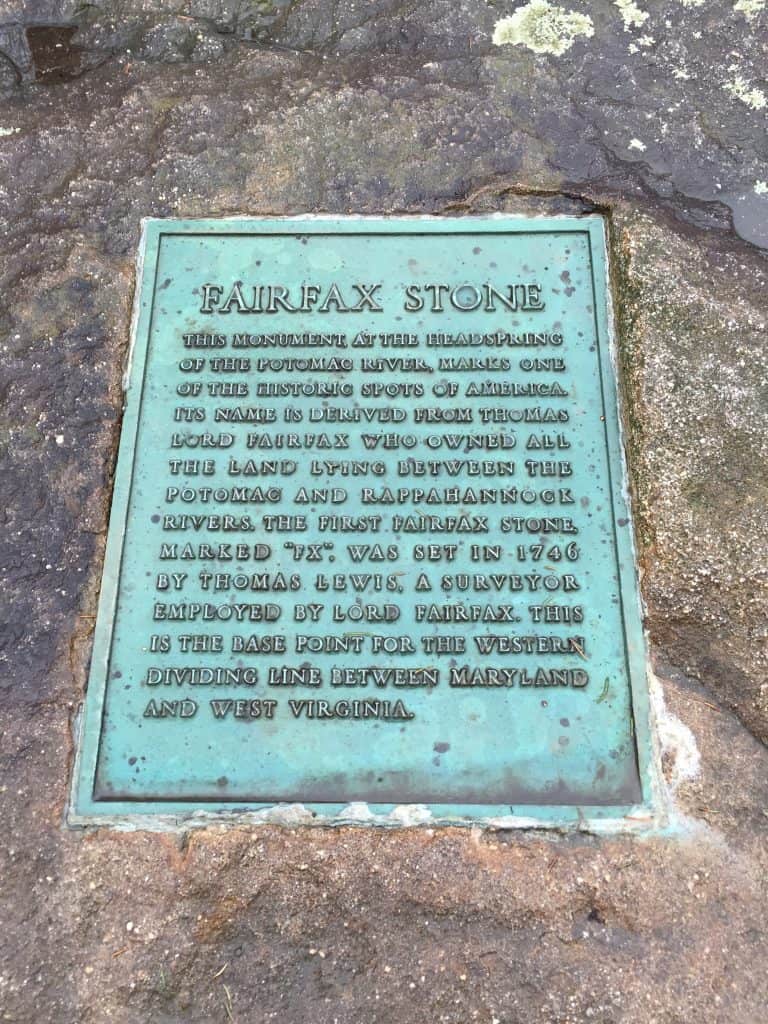 The story about the stone and what it delineates is so convoluted, I won't even try to summarize it here. For history buffs, you can read this long article about it. Suffice to say, it has marked off different boundaries for different people & different states at different times. 
Essentially, the stone marks the start of the Potomac River and was the dividing point of a land dispute involving this part of Virginia (now West Virginia) and Maryland. 
The start of the Potomac River is…well, real small. A trickle, really.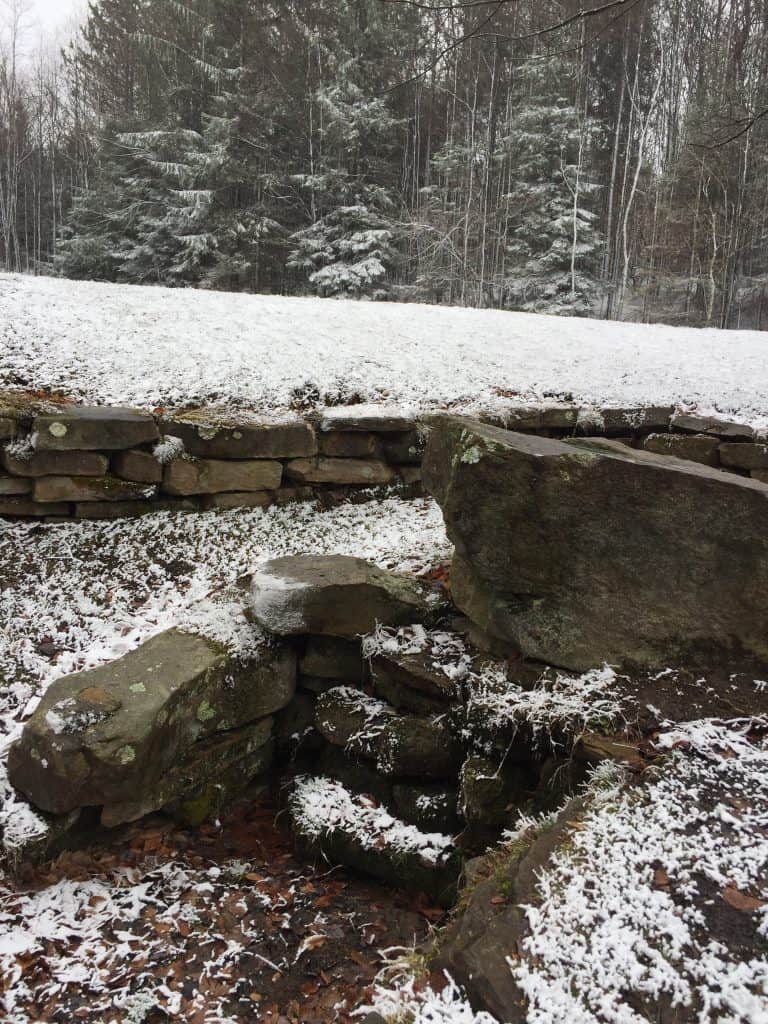 To top off the story, the Stone has been stolen or vandalized a bunch of times, so this most recent one is from 1957. 
A random 1910 stone near it is a temporary-replacement-turned-permanent-fixture from one of the times the "original" was stolen.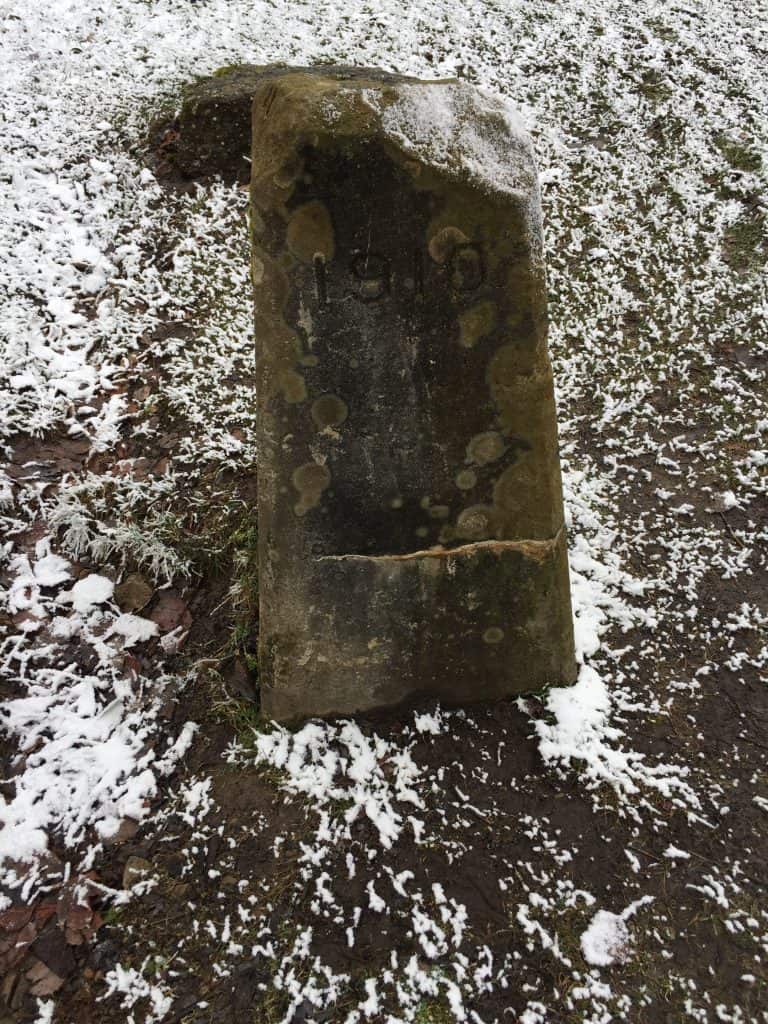 The Canaan Valley State Park Resort & Dolly Sods Wilderness areas are filled with a variety of terrain you won't see anywhere else in this part of the country – and you can't beat the scenery no matter what the season!