Please note that some of our links are affiliate links, which means at no additional cost to you, we will earn a commission if you click through & make a purchase. Happy clicking!
Bald Eagle State Park in central Pennsylvania offers stellar bird-watching, water activities on its lake, and a number of camping options.
Bald Eagle State Park is located right smack-dab in the middle of Pennsylvania, about 3 hours from Pittsburgh and closer to 4 hours from Philadelphia. 
The park's 5,900 acres include 23 miles of lake shore along with a campground, cabins, and a bed and breakfast called The Nature Inn. 
Bald Eagle State Park takes its name from an American Indian chief in the mid 1700s. Once logging took its toll on the area in the 1800s, the land was heavily farmed. 
The US Army Corps of Engineers built a dam to contain flooding, and worked together with the PA Department of Conservation and Natural Resources to open the park in 1971. The dam and lake are named for Foster Joseph Sayers, a soldier killed during heroic actions in World War II.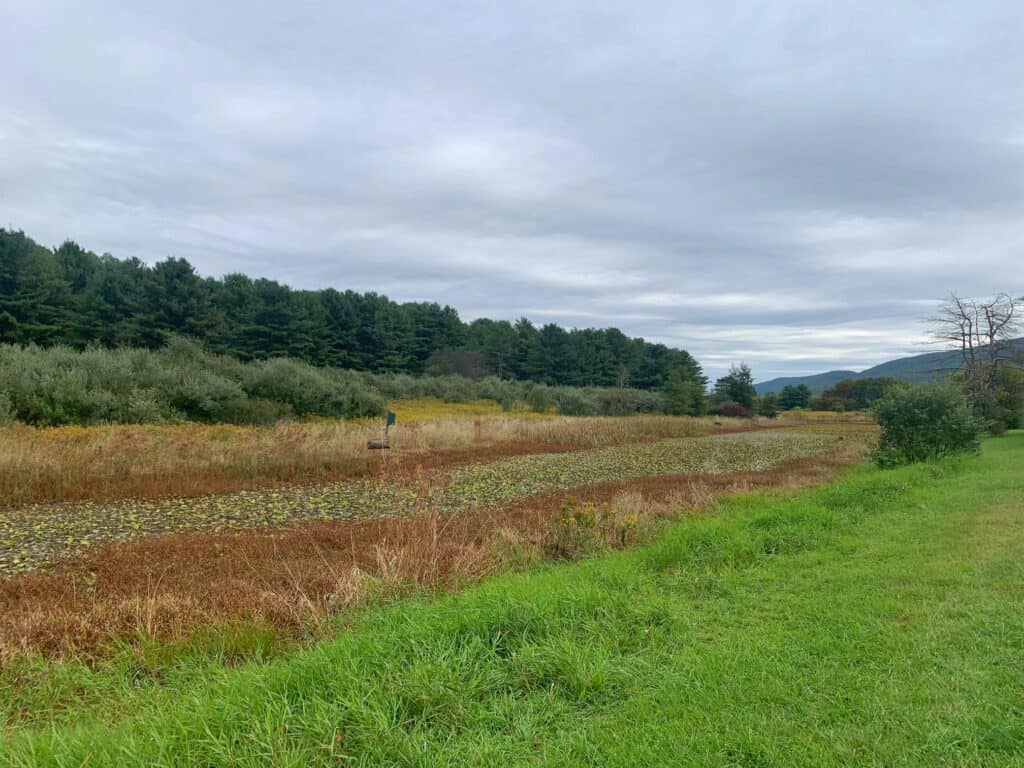 Bald Eagle State Park has quite a few overnight options, including a modern campground, rustic campground, 4 camping cottages, 2 yurts, and The Nature Inn.
For our RV weekend, we made reservations at the modern Russell P. Letterman Campground. This campground has 101 sites with electric service and 18 with full service. 
We were at site #97 in the pet-friendly Sycamore Loop. The rest of the campground was full of Penn State fans who were headed to the big game in Happy Valley.

Site #97 is about three spots from the bath house, and sits in its own open area.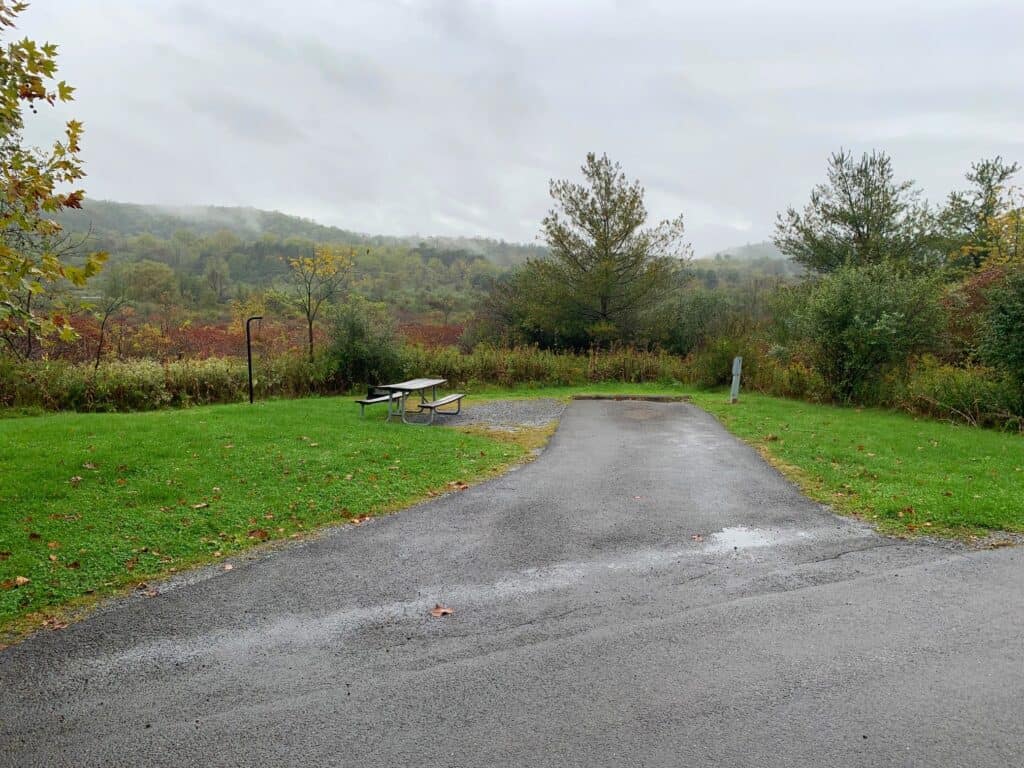 The campground is laid out clearly, the bath house is clean, and the showers are HOT! Most importantly, the showers DO NOT have timers. 
Bald Eagle State Park has just over 14 miles of hiking trails. Many of these wind through excellent bird-watching areas and eventually meander around the lake.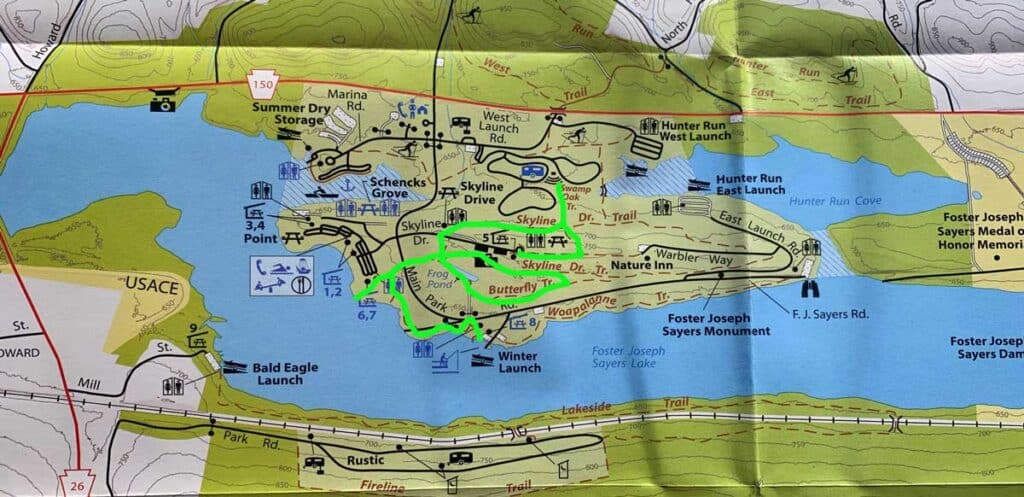 For the approximately 3.5 mile long, mostly flat hike outlined above in green, we left the campground on Swamp Oak Trail.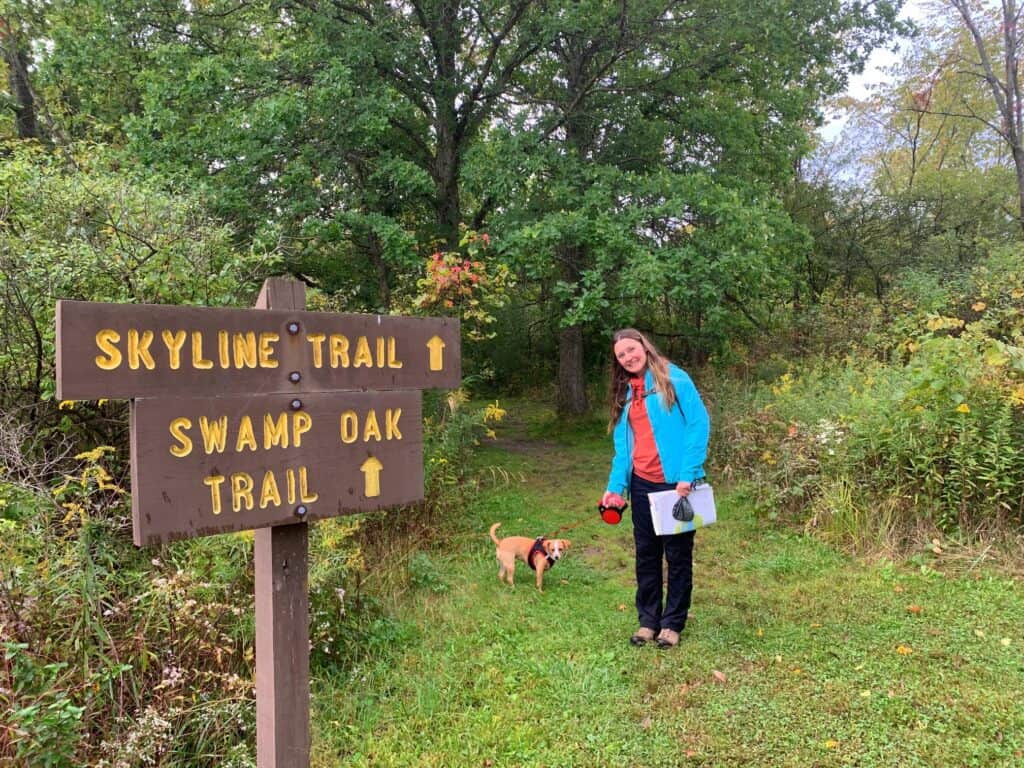 Guess what we came to on Swamp Oak Trail?! Pennsylvania's largest swamp white oak tree!
We had to stop for a hug.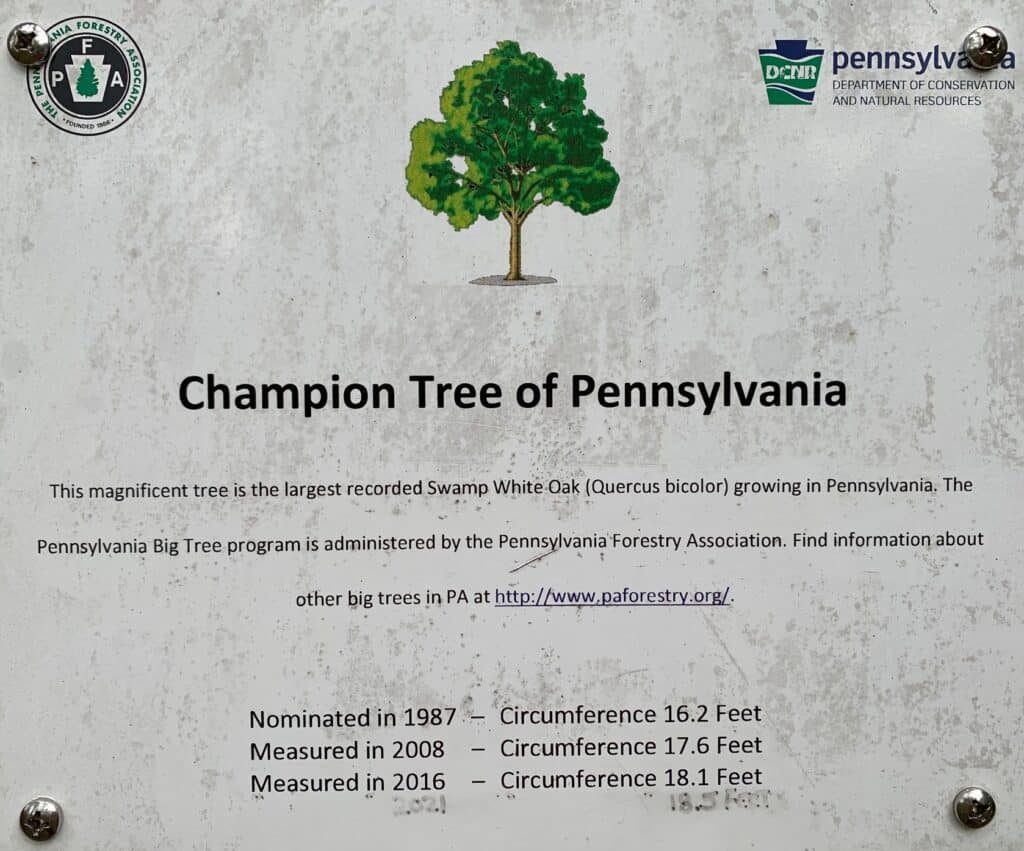 From Swamp Oak Trail, we looped Skyline Drive Trail to meet Butterfly Trail.
These wide-open trails are perfect low-lying-brush-bird-watching areas, including around the banks of Frog Pond.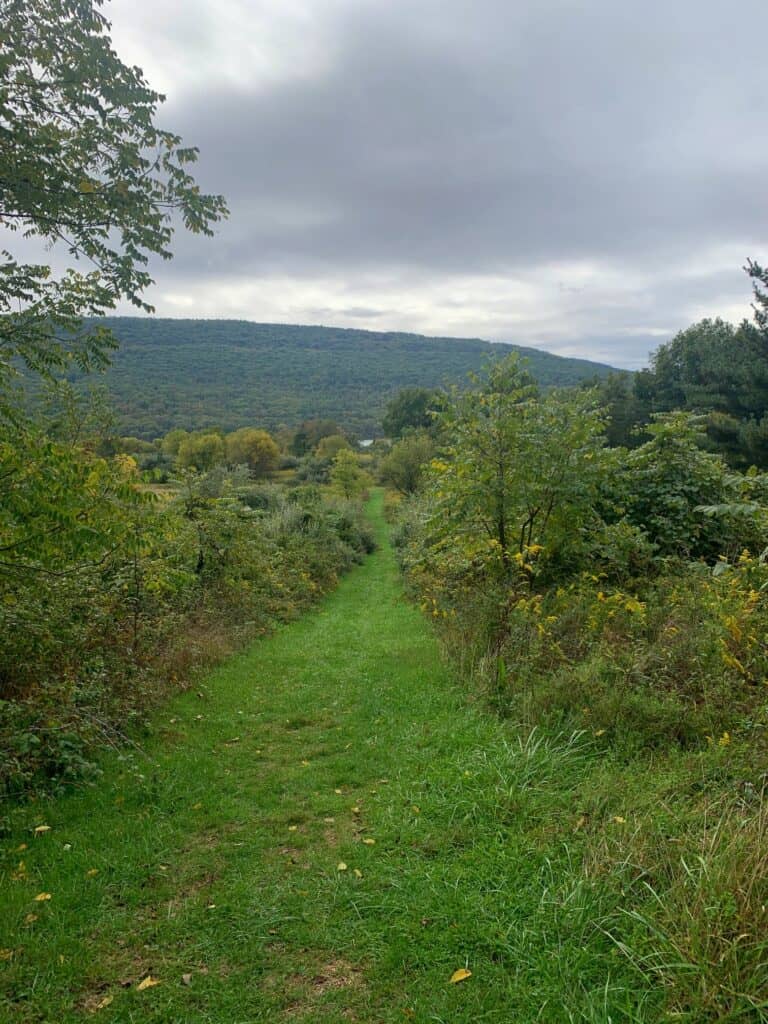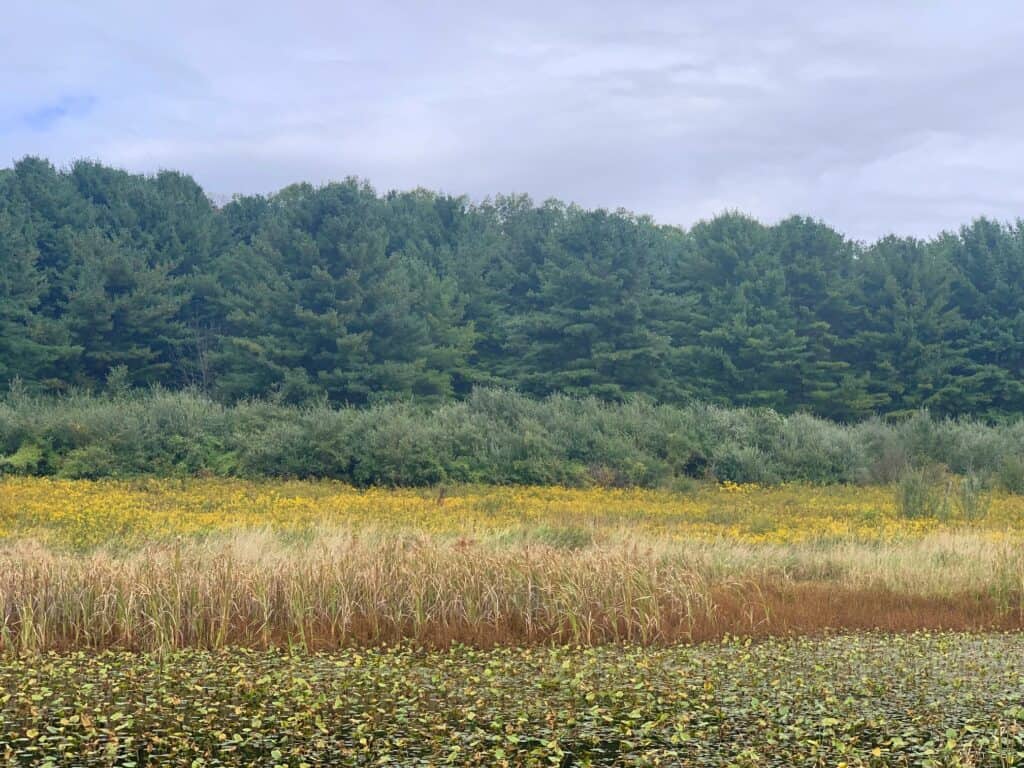 At the end of Butterfly Trail, you can meet back with Skyline Drive Trail to walk the beach area around the lake. 
Part of the beach is no-pets-allowed, but there is a section for dogs to enjoy- and the water is really clear! 
Franklin took a quick dip while Hazel held fast to her no-paws-touch-water philosophy of beach walking.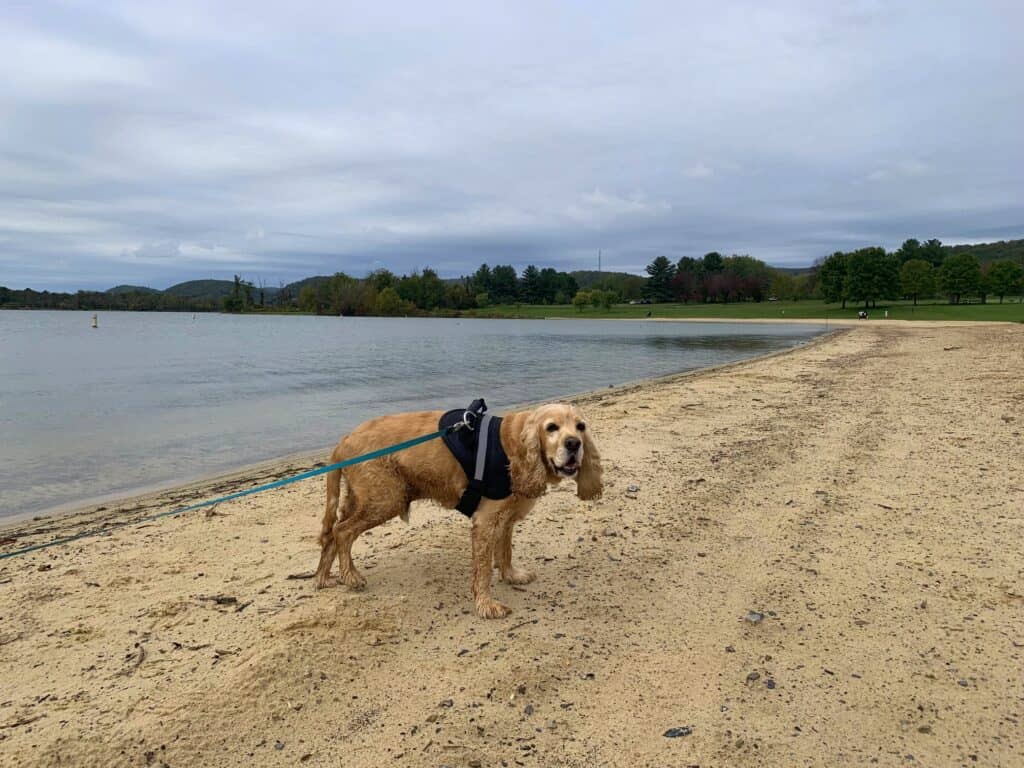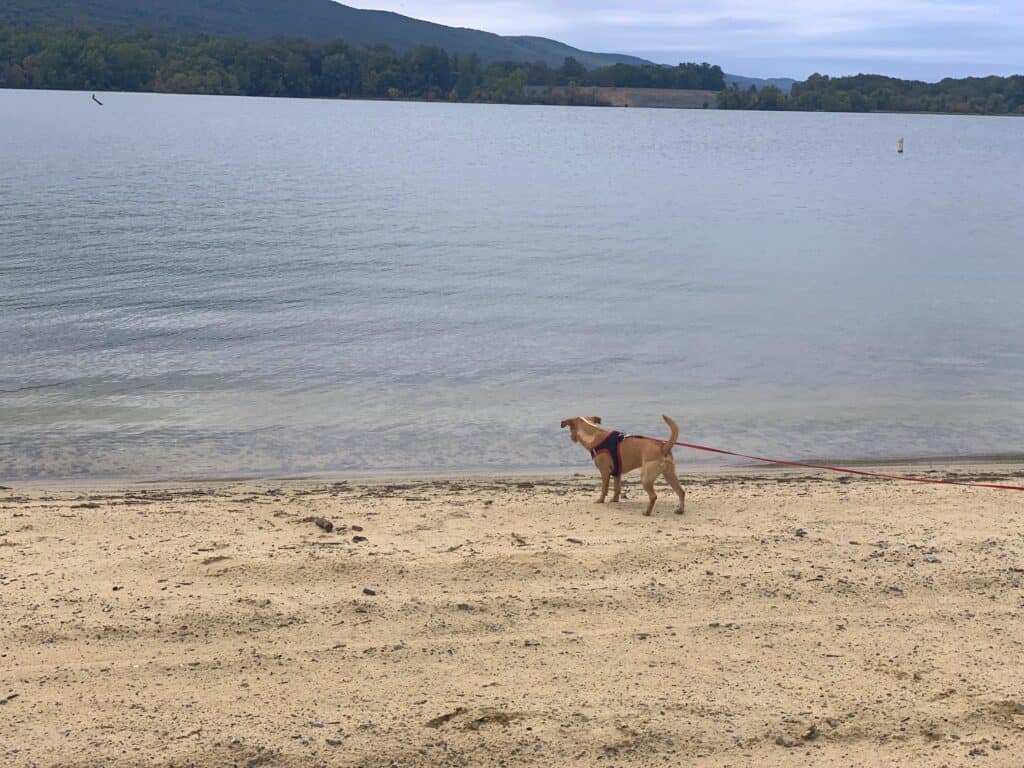 We took the top half of Skyline Drive Trail to complete our loop and return to the campground. 
Unfortunately, our weekend visit was quite wet, and the incessant rain prevented us from exploring more trails.  Instead, we stayed in and explored the Scrabble and Trivial Pursuit boards. 
There are a few other trails to check out though, including Hunter Run East and West and Fireline Trails. You can see the whole trail map here. 
Wildlife, Fauna, and Fungi
At our campsite, we saw rabbits, groundhogs, and chipmunks.
During our hike, we saw lots of birds, ducks, and geese…and this little guy!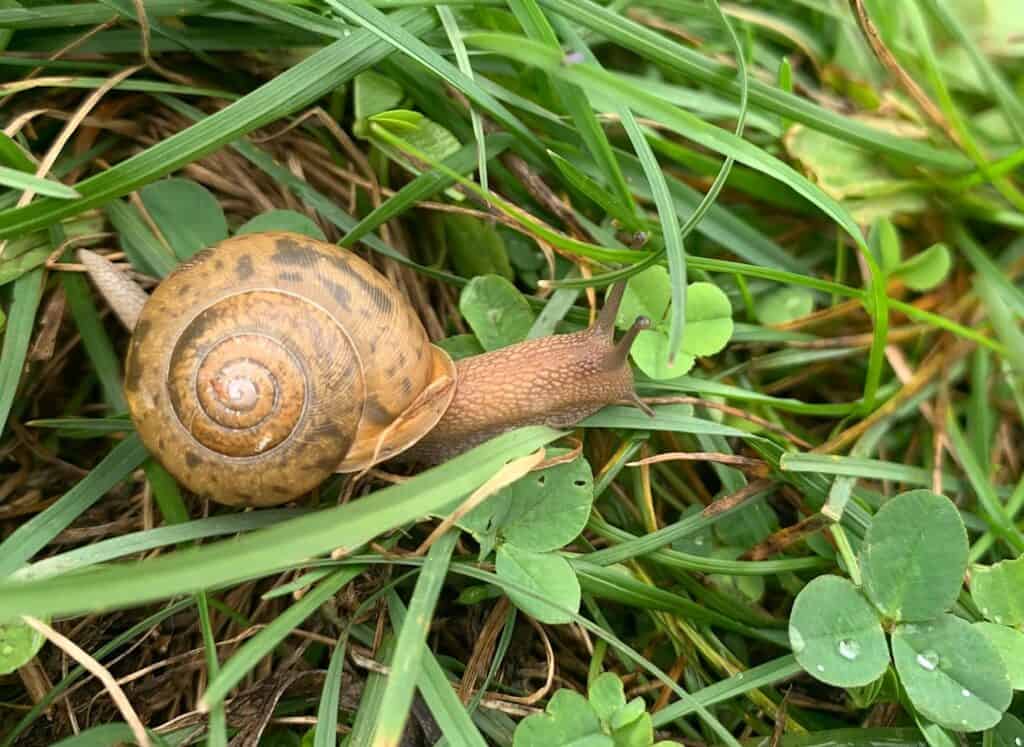 And, of course, we saw some excellent 'shroom specimens: