If you have plans to travel through north central Pennsylvania, Austin Dam Memorial Park along Route 872 in Keating Township, Potter County, is an interesting pit stop for you and your crew.
Not only is it on the National Register of Historic Places, but it also inspired the first dam safety regulations in Pennsylvania- and eventually affected rules & legislation around the country!
You don't need to bring your water shoes or rafts, because the dam is virtually dry- although we did find this fellow in the small pond to the left of the dam's remains.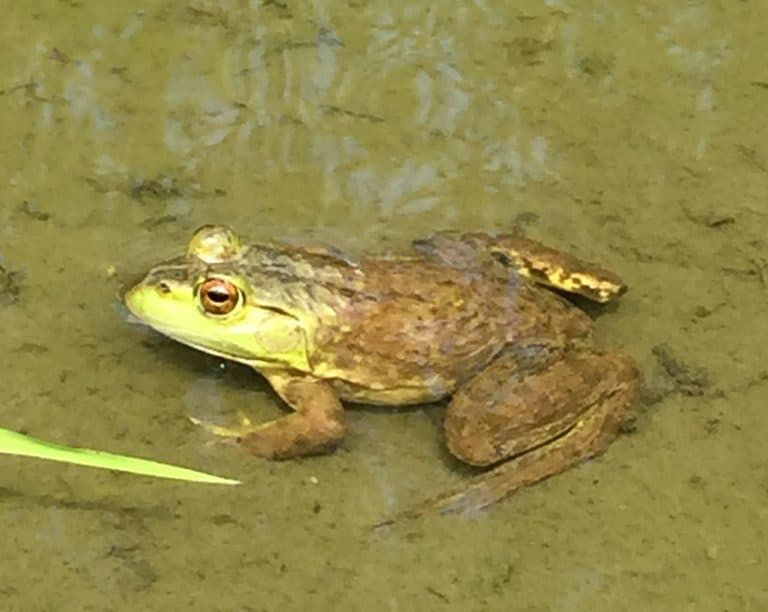 The 50-foot high and 530-foot long Austin Dam was built in 1911 by the T. Chalkey Hatton Firm to serve the Bayless Pulp and Paper Mill. The engineering specs originally called for it to be 30 feet thick with an underground cut off wall, but the owner altered the thickness to only 20 feet and eliminated the cutoff wall to save time & money (see the problem here?). 
Within months, the dam bowed and cracked BIG TIME.
The solution at the time? 
Dynamite the crack to 13 feet wide and let the water run through.
The unfortunate result? 
On September 30, 1911, the dam failed and 78 people were killed. 
You can read the official case study by the Association of State Dam Safety Officials here, and see old photos of the devastation courtesy of ReelNostalgia:
The best part of this story is that over 2,400 lives were actually saved by a quick thinking and fast-acting woman, Cora Brooks.
Cora ran the brothel above the dam and saw the failure in progress. She called the town's Bell Telephone switchboard operators, two of whom ran into the streets to warn people and another who rang everyone she could until the board stopped working.
Many lives were saved, but the mill & town were completely destroyed.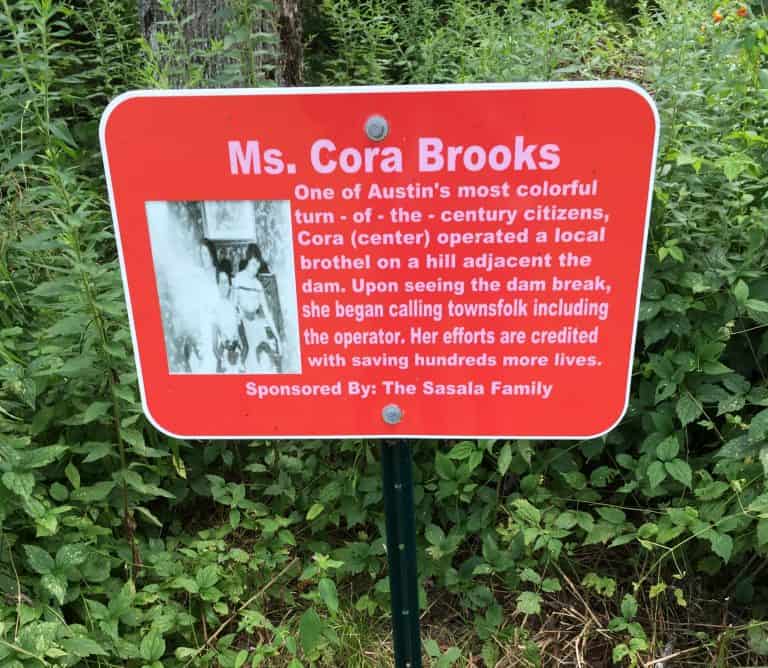 The dam remains are still there, and Austin Dam Memorial Park makes for a great place to get out of your car or RV, stretch your travel legs, and see some history!