Trip Report: Poe Valley State Park in Pennsylvania
Please note that some of our links are affiliate links, which means at no additional cost to you, we will earn a commission if you click through & make a purchase. Happy clicking!
Once you take the long, dusty road to Poe Valley State Park and Poe Paddy State Park in central Pennsylvania, you can settle in to a relaxing, remote stay with enough swimming, fishing and hiking opportunities to fill the whole weekend.
Poe Valley State Park (and its close cousin Poe Paddy State Park just a few short miles away) are located in scenic Centre County, Pennsylvania, just 25 miles east of State College, surrounded by Bald Eagle State Forest.
Both parks were built by the Civilian Conservation Corps in the mid-1930s. You can experience the fruits of this extremely hard-working group's efforts all across Pennsylvania!
The drive into this park is quite an adventure from either direction! We came in from Route 322 via Sand Mountain Road and were surprised about three miles in when the paved road ended and the dirt/cinder road began….
….and went on and on and on for about eight miles! By the time we pulled into our site at the campground, we had accumulated about an inch of dust on the back of the RV – so much so, we could barely see out the back window! 
The moral of the story is, just be prepared for a bit of a rough ride in the rig and make sure you have some paper towels to dust off once you're settled in. 
The park is on Poe Lake, which has a nice little beach area complete with concession stand and kayak and non-motorized boat storage areas & launches.  
The campground at Poe Valley has 50 total sites, including 25 with electric and 20 that are pet-friendly.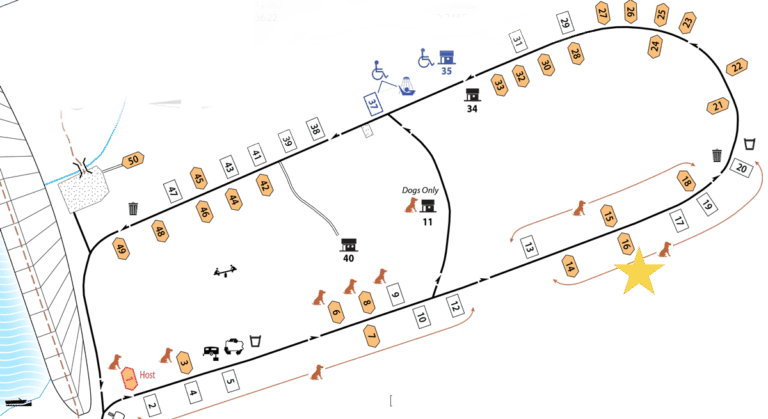 You can see the entire Poe Valley State Park campground map here. 
We were at site #16, and in my opinion, it was the best pet-friendly option. We backed up a slight incline, but the top was level and we had plenty of room around us. 
We always see people pull in with some pretty elaborate set-ups, but we're a simple folk! We don't bring a lot of do-dads and knick-knacks, just the basics.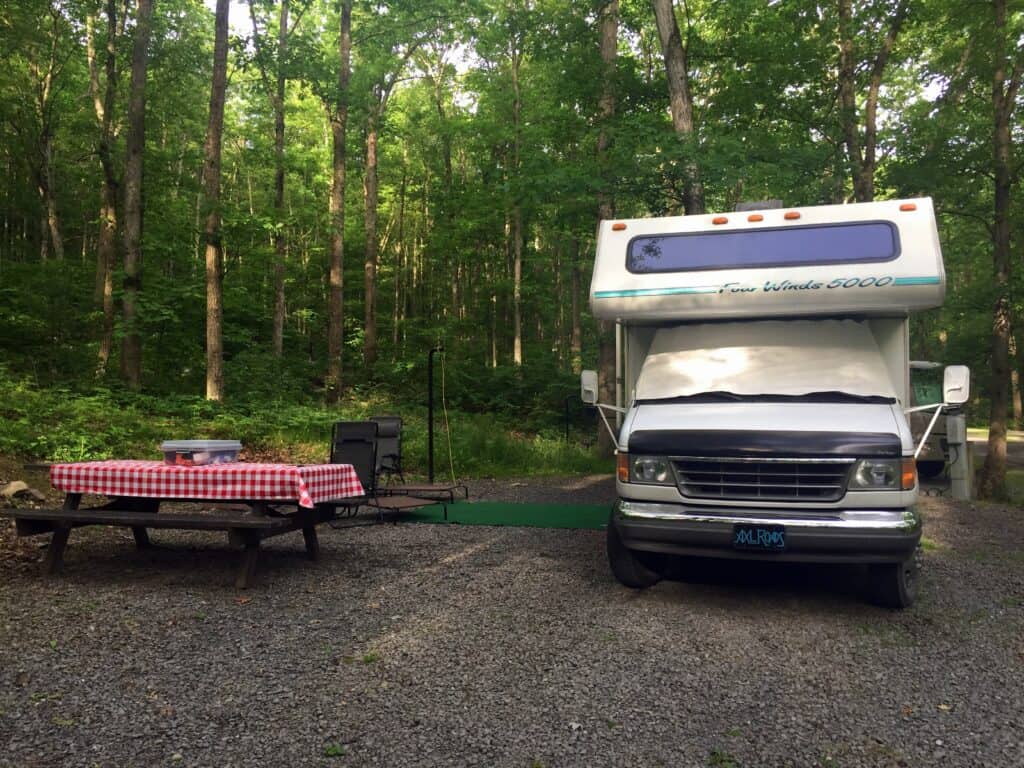 (Did you notice that Axl Roads has a new blindfold? We just finished a flash review of his new windshield cover, which really helped out in the privacy & convenience departments this trip inside the RV.)
There are also four cabins (one pet-friendly) and a bathroom/shower house in the campground.  
If you've been reading our trip reports, you know shower timer buttons are the bane of my existence, and I physically cringe at the sight of them.
I held out hope, but unfortunately the showers had timer buttons and no temperature control! UGH!
HOWEVER, to be fair, the shower house was new and clean, with no spider webs or bugs on the ceiling- just really nice wood beams- so that was pleasant. 
PRO TIP for the Campground
Make sure you bring everything you need – double-check & triple-check that list! – because you will not want to journey back & forth down the cinder road in & out of the park. 
Also, bring CASH $. They do not accept credit cards at the concession stand – but they do carry a few basic essentials & fun park foods, including ice cream, you won't want to miss out on.
The trails at Poe Valley connect to larger ones in Bald Eagle State Forest, and we had a hard time determining their length from the park map- so these are just our guesstimates. 
We started at the Nature Trail found right at the opposite end of the lake from the campground.
I think every state park we visit has a trail named Nature Trail, and this one followed the familiar template most of them do by being about a mile long with a couple of boardwalk & footbridge sections along a wide, flat trail.  
The dogs loved it and it was good warm-up hike for the day.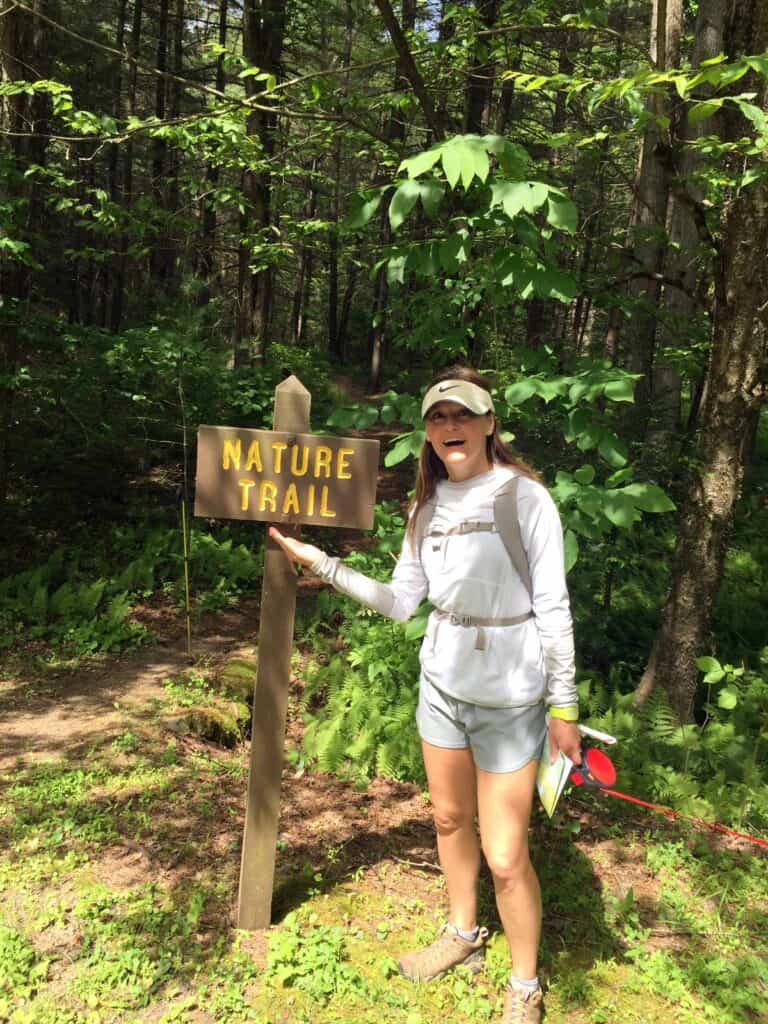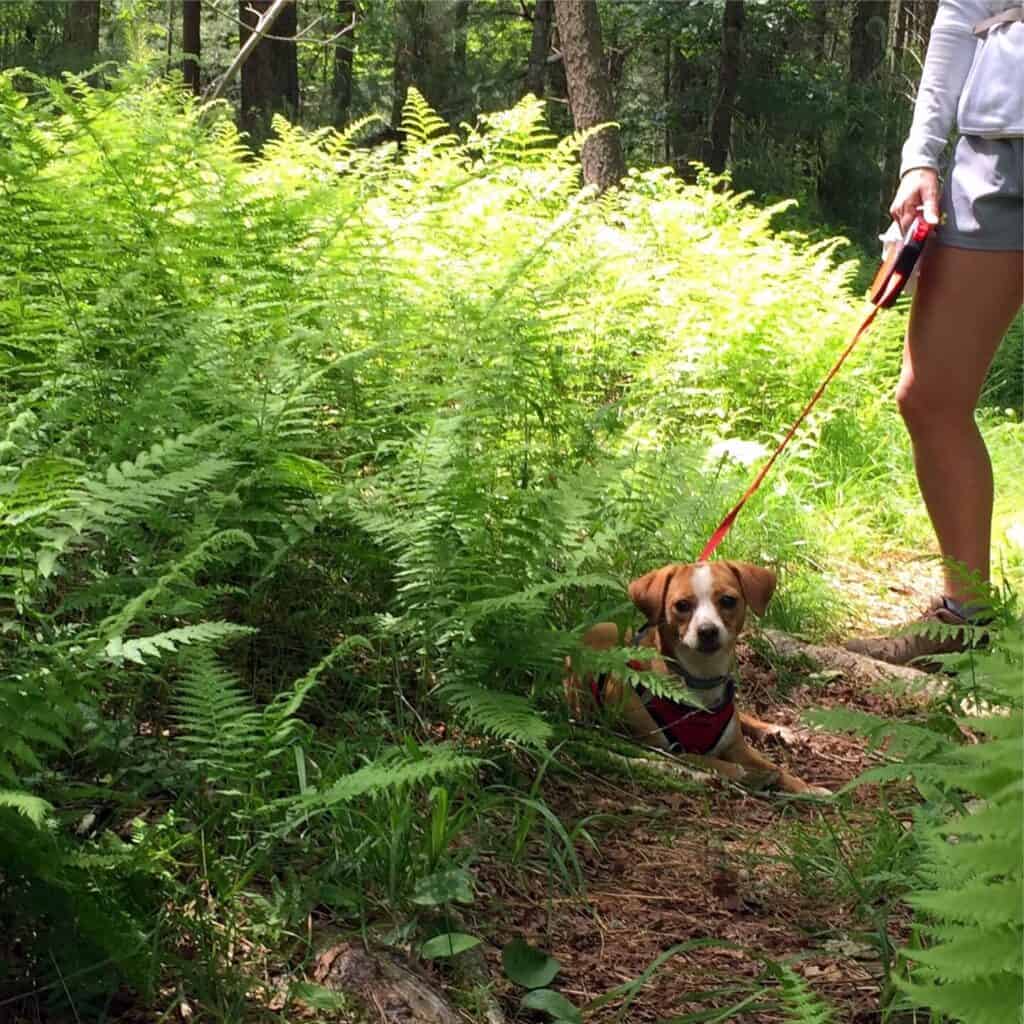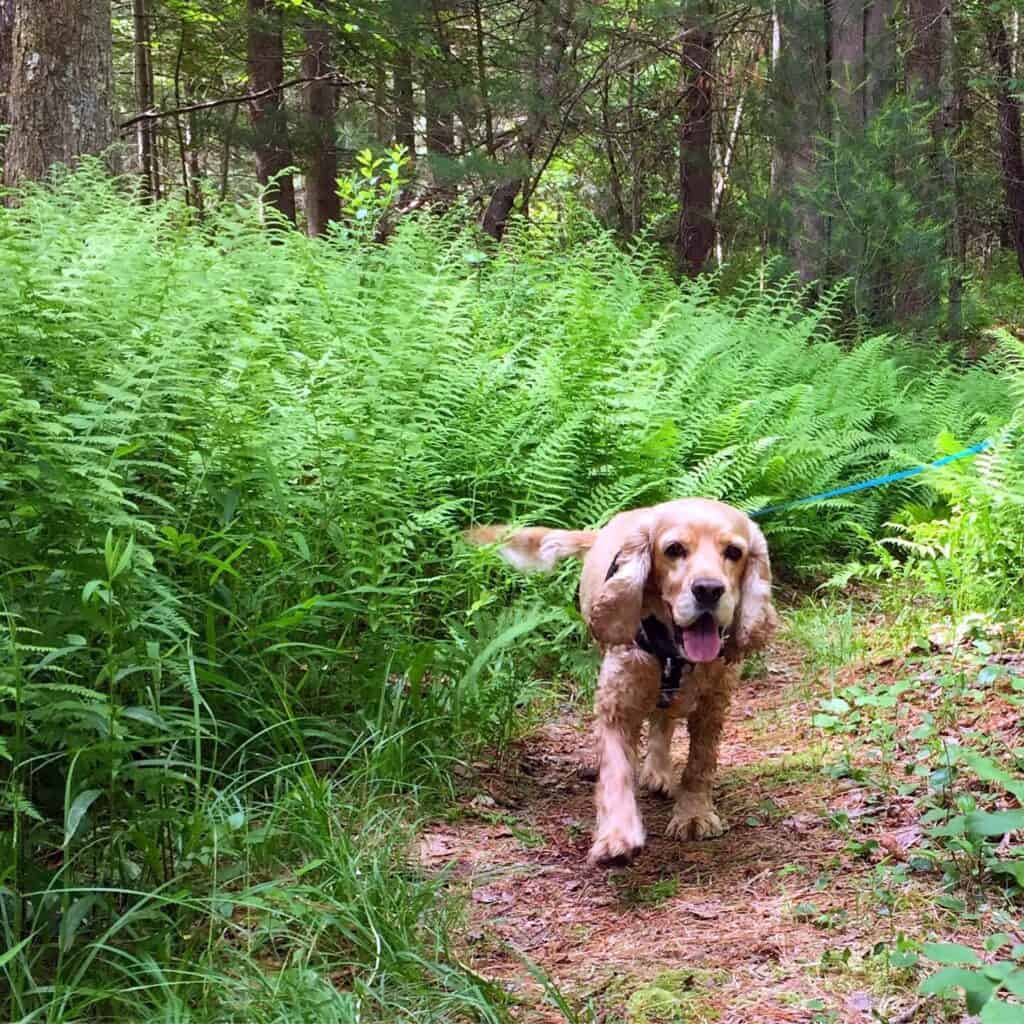 You could really see the effect some of the storms this past winter & spring have had in the forest. There were a lot of downed & uprooted trees like this one.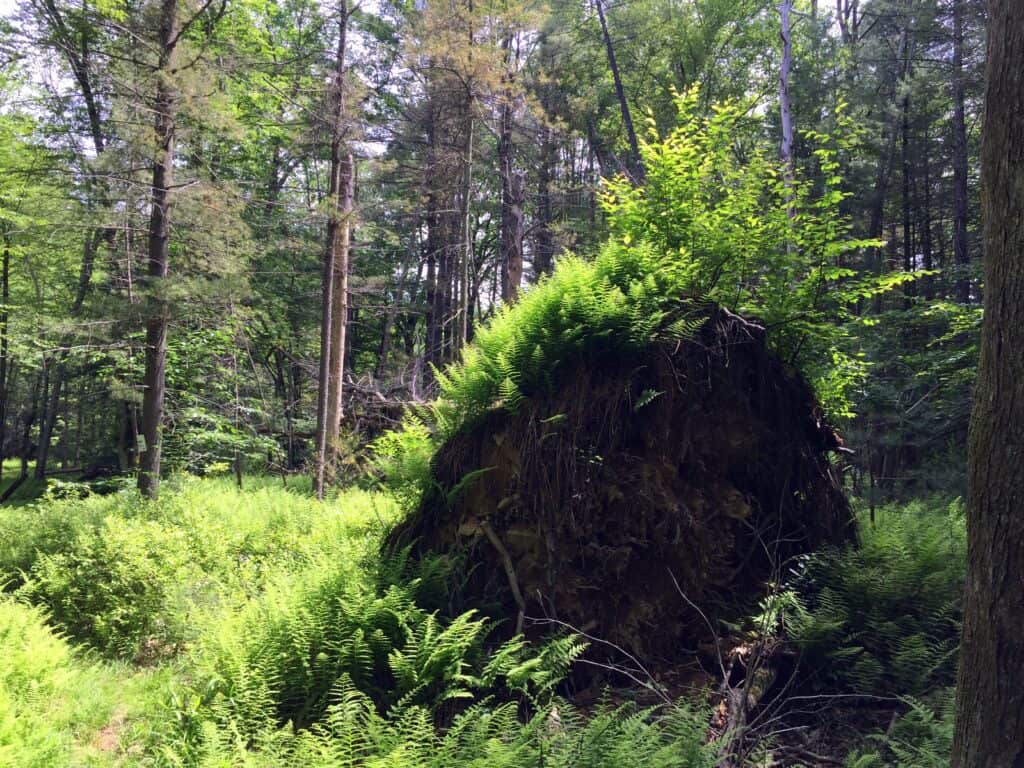 Next up, we got creative and headed to the middle of the upper lake parking lot to Hunters Path. We designed our own about-three-to-four-mile loop with the Mid-State Trail, returning via Loggers Path and Poe Valley Road. Fortunately, all trail intersections were well-marked.
These inclines and declines were NO JOKE- be ready for a steady & steep rocky hike! Mid-State Trail in the middle section is pretty flat, but those paths on either end definitely were NOT.
We always say what goes up, must come down, and when you are being dragged by an energetic jackabee, you come down pretty fast!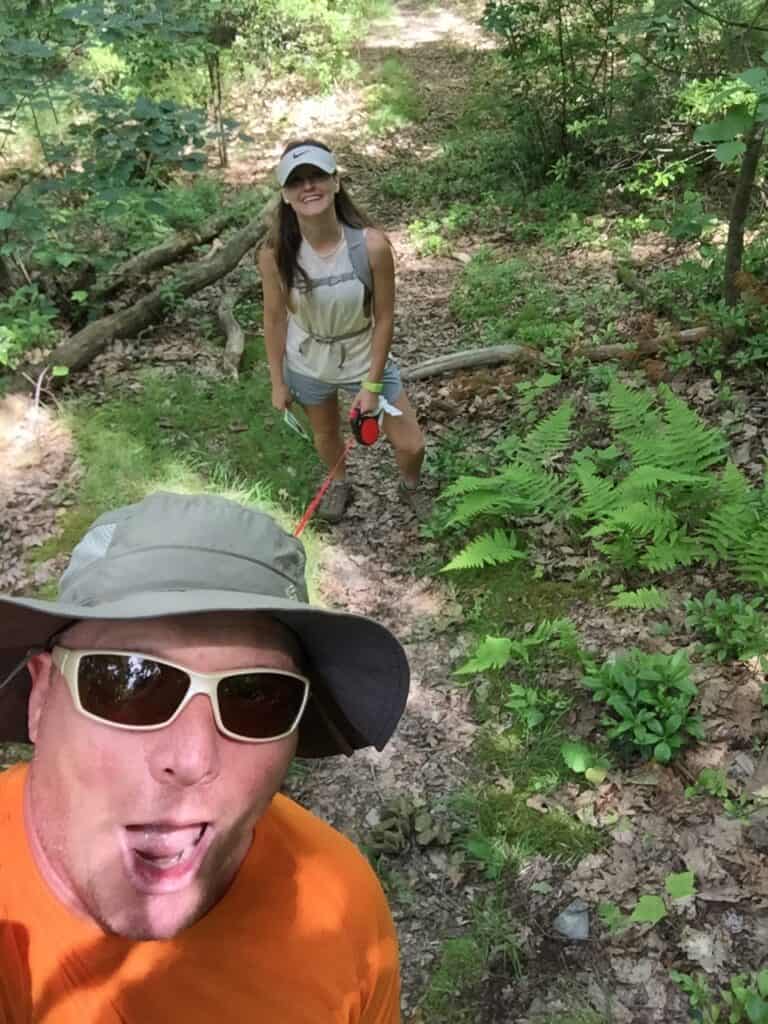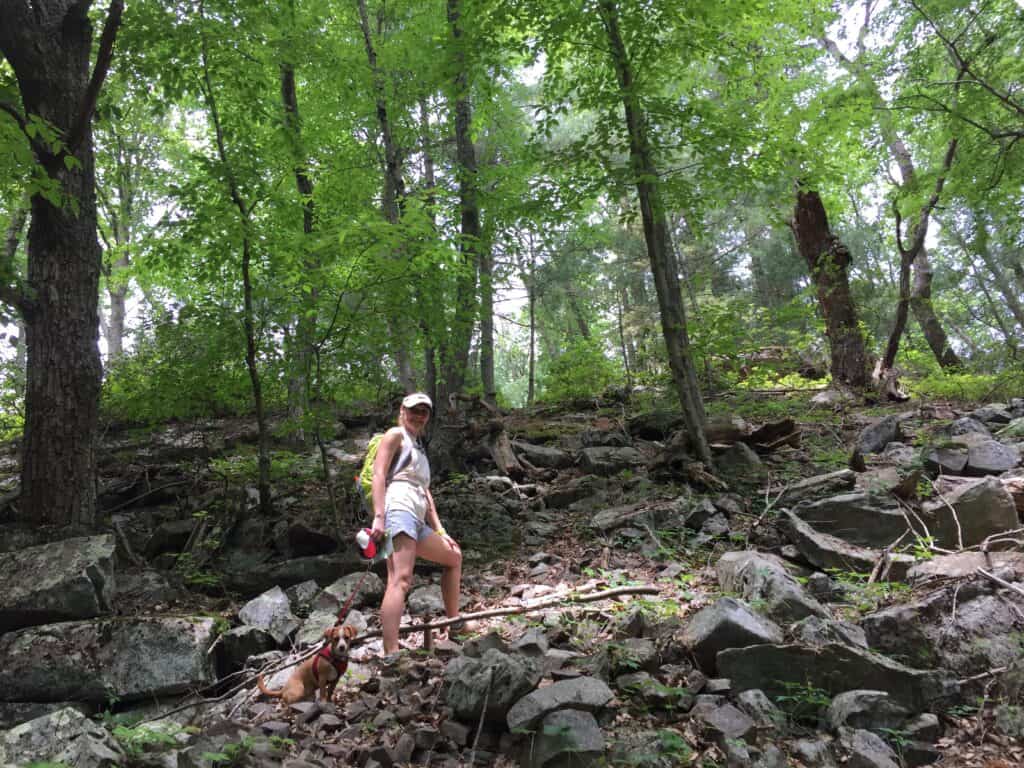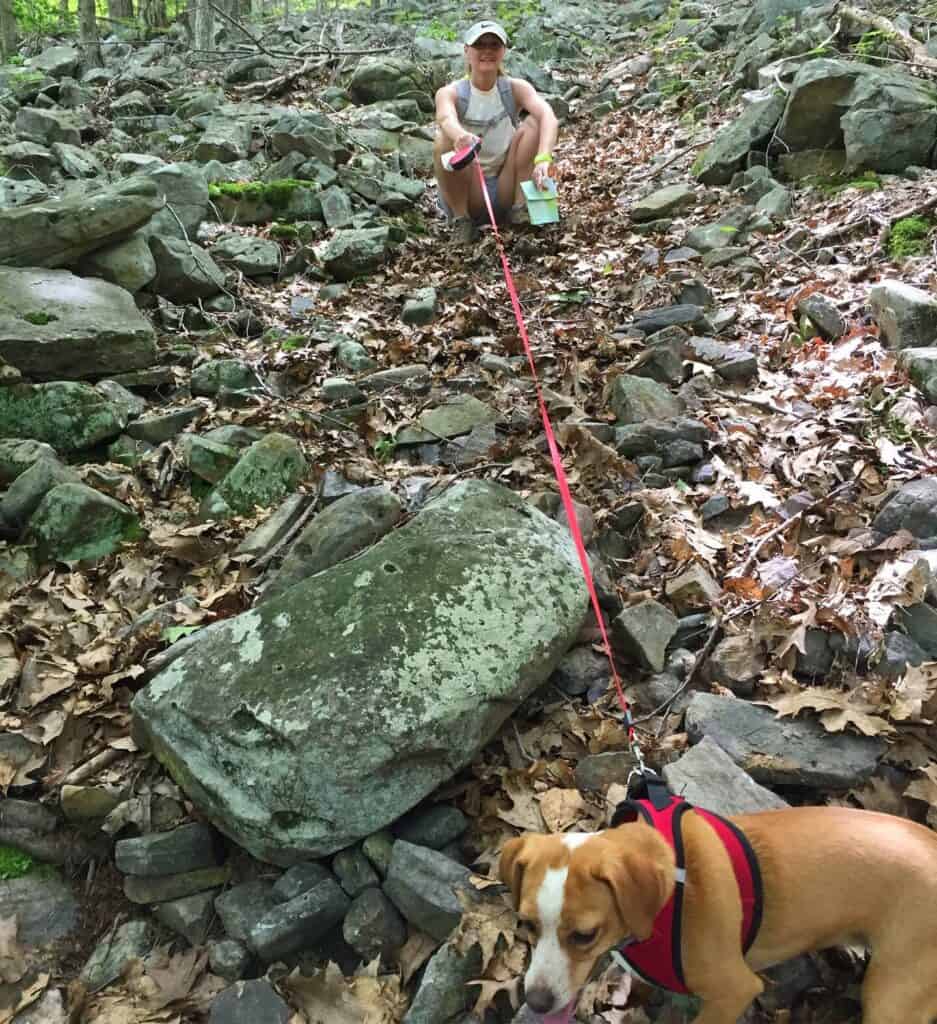 As for dog-friendliness, Franklin & Hazel were able to navigate the trails without any issues.  
We didn't see any wildlife along this set of trails, but we did see evidence of some: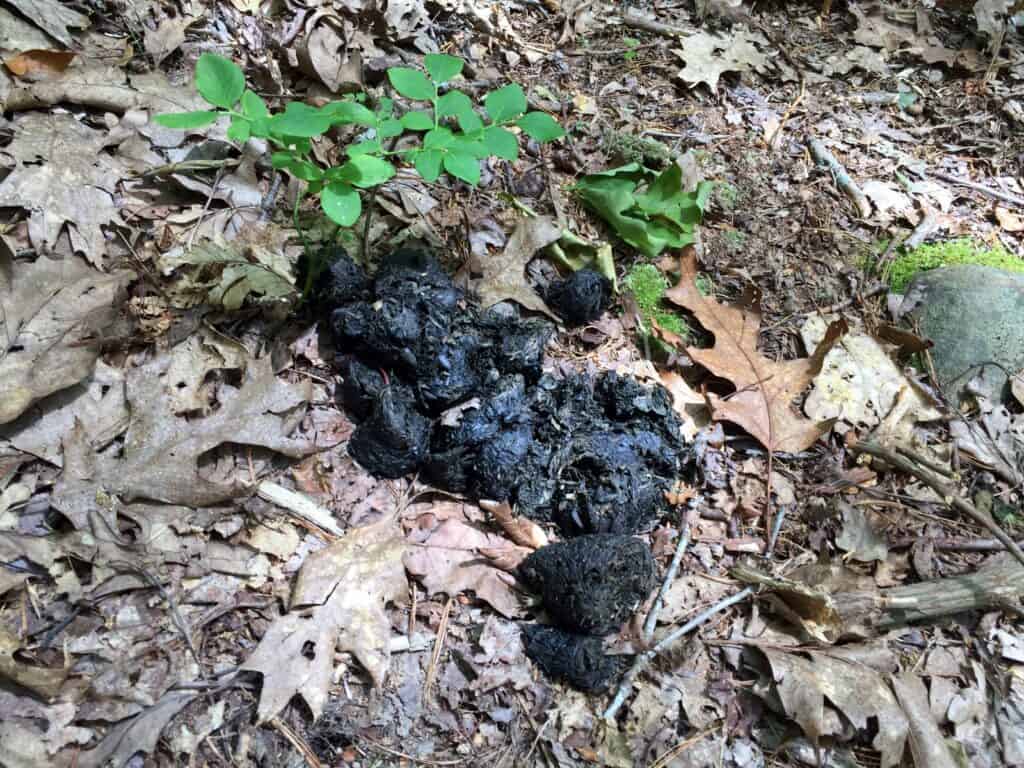 YEP! The first bear poop photo of the weekend RV season was spotted in Poe Valley State Park! 
In keeping with tradition, we of course did not see the bear.
Womp, womp!
On Sunday morning, we traveled a few miles further down another cinder road to Poe Paddy State Park. This area must be an angler's dream, because we saw tons of fly fishermen living it up on the Big Poe Creek & Penns Creek. 
On a side note- if you made it to Poe Valley, don't be afraid to go the extra few miles to Poe Paddy to walk through the tunnel! First, get on the Mid State Trail headed down Tunnel Spur Road.
Follow the trail until you cross a little bridge and come to a nifty pedestrian/bike tunnel.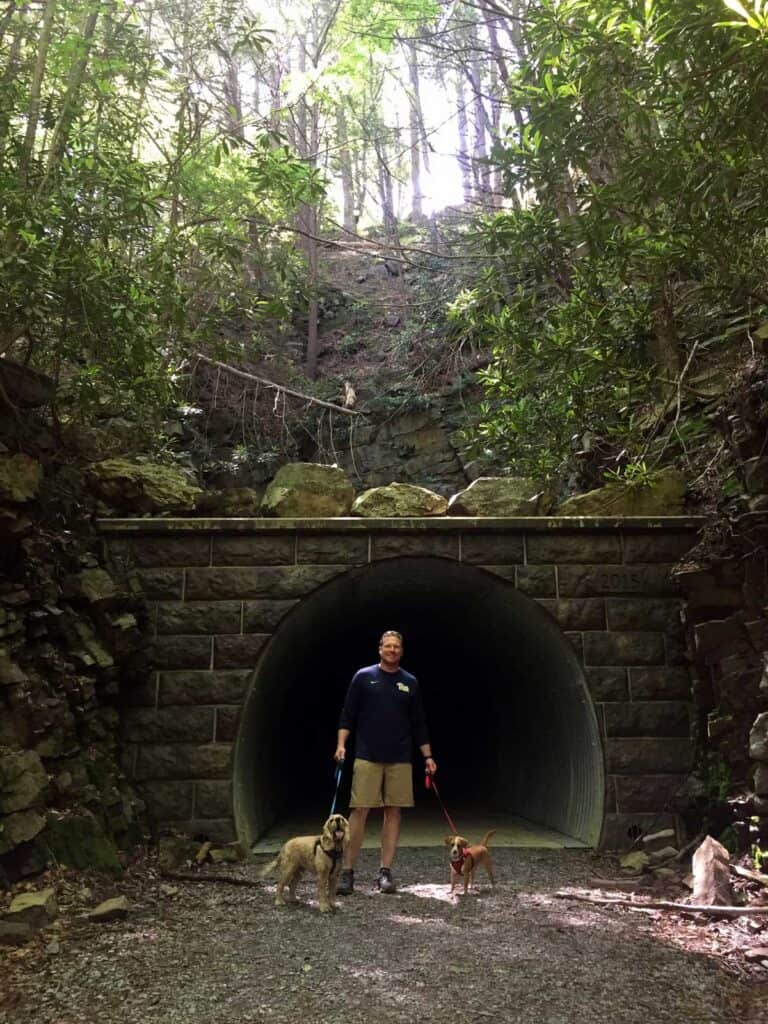 The tunnel is interesting on its own, but once you are on the other side, a few rocky hikes will take you right down along the water- a perfect chance to dip your feet in or let the pooches take a swim! 
We saw a wood turtle along this trail and a skink in the parking lot (which you will have to zoom in on- skinks do not like to have their pictures taken!).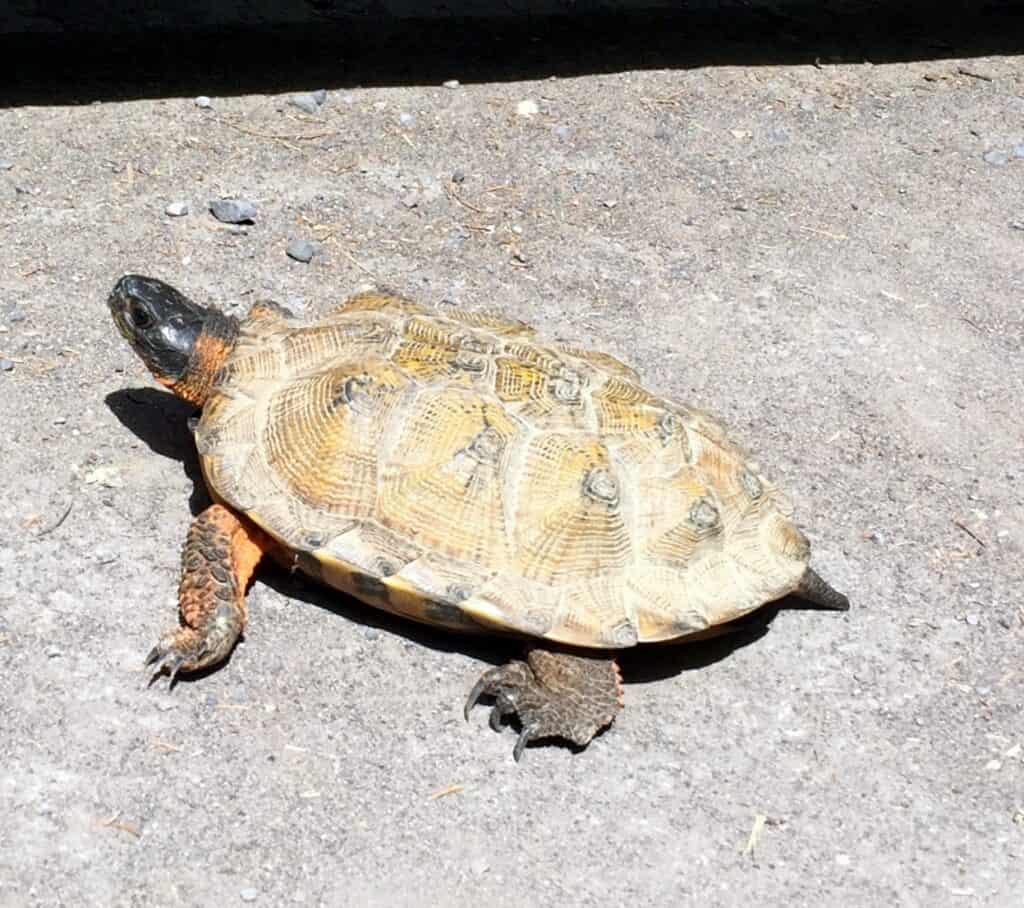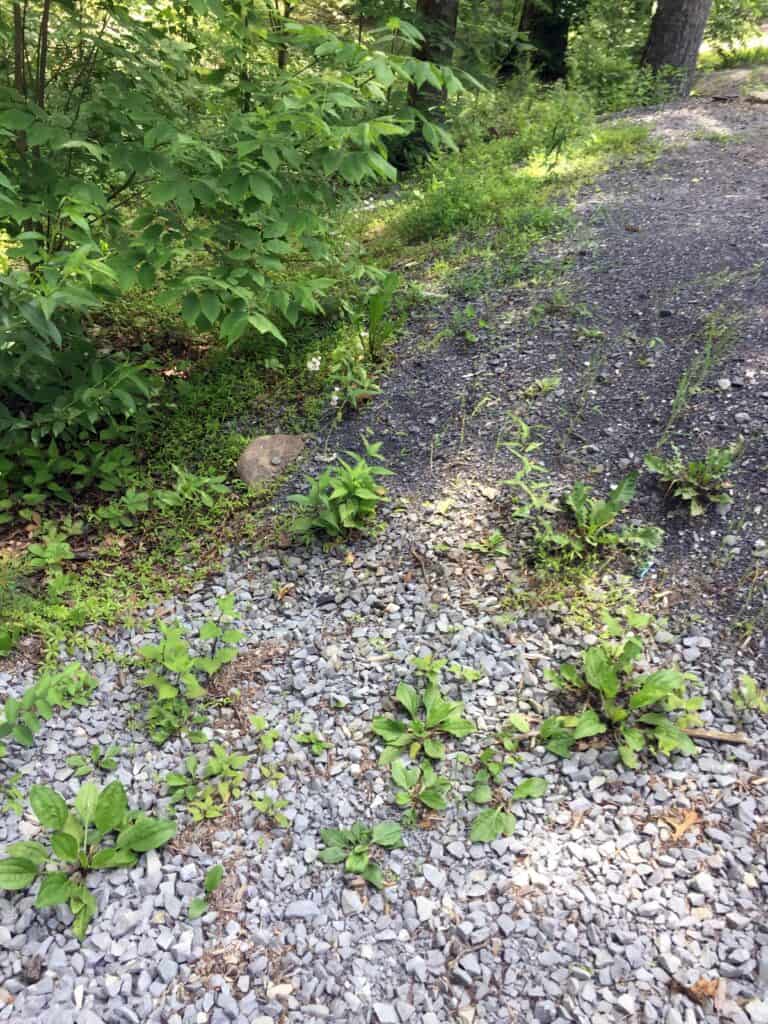 After we had all the fun we could in the Valley & Paddy, we managed to roll Axl Roads back down the cinder road out on to the highway.
SIDE TRIP: Pennsylvania Military History Museum Park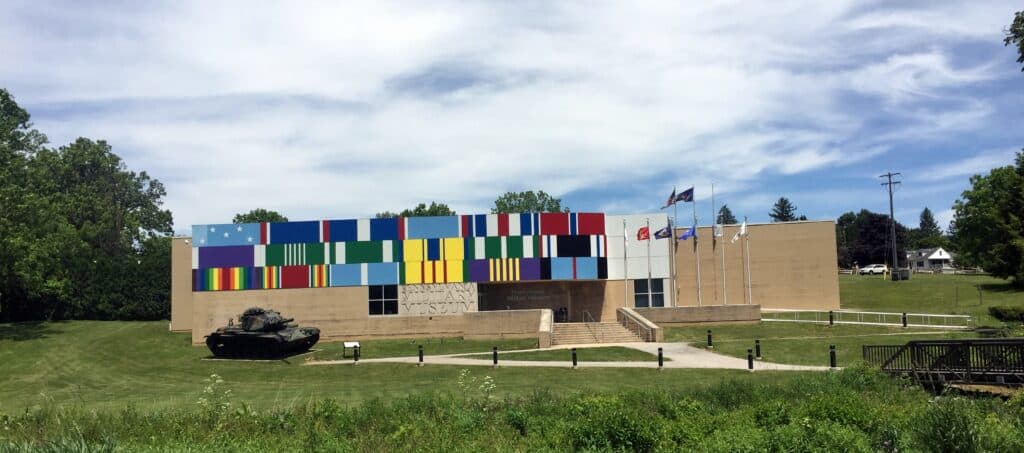 Just 22 miles west of Poe Valley State Park, you can visit the Pennsylvania Military Museum in Boalsburg. 
Now, we couldn't actually go into the museum with Franklin & Hazel, but the huge, open park outside the museum made this the perfect side trip! 
You can stroll along the walkway and see tanks and giant Naval ship guns, plus a shrine and several monuments. 
I may hug every tree I see and resist around every corner, but I LOVE our military & the freedoms they protect- so I really enjoyed this park and the men & women & efforts it represented. GO USA!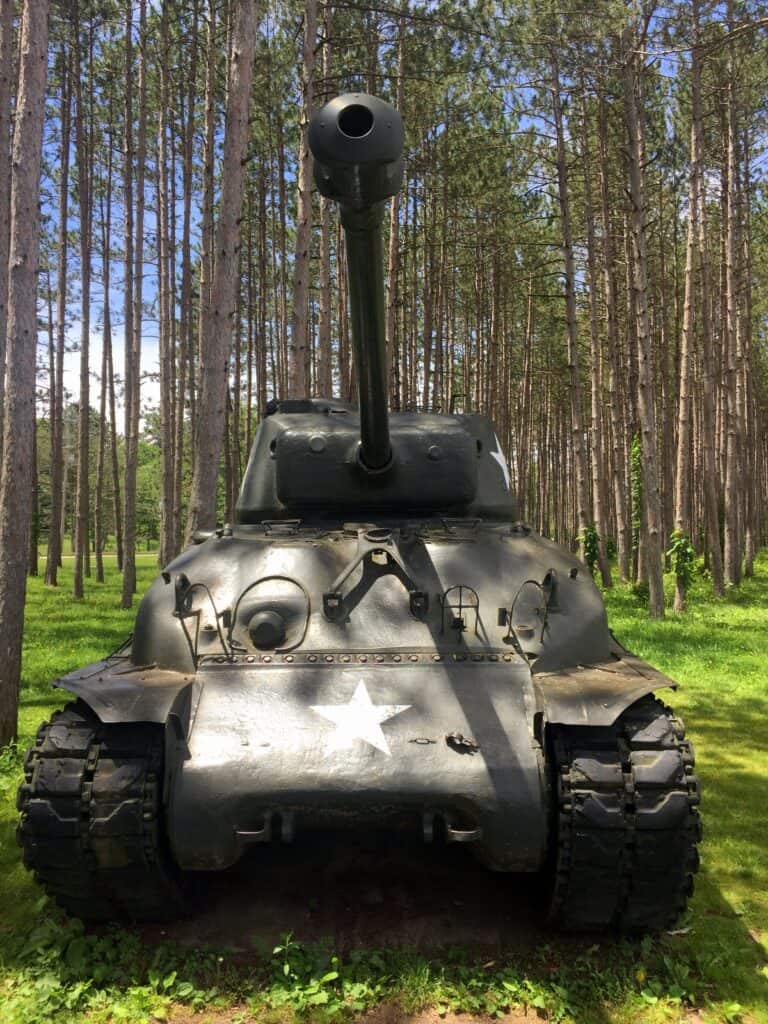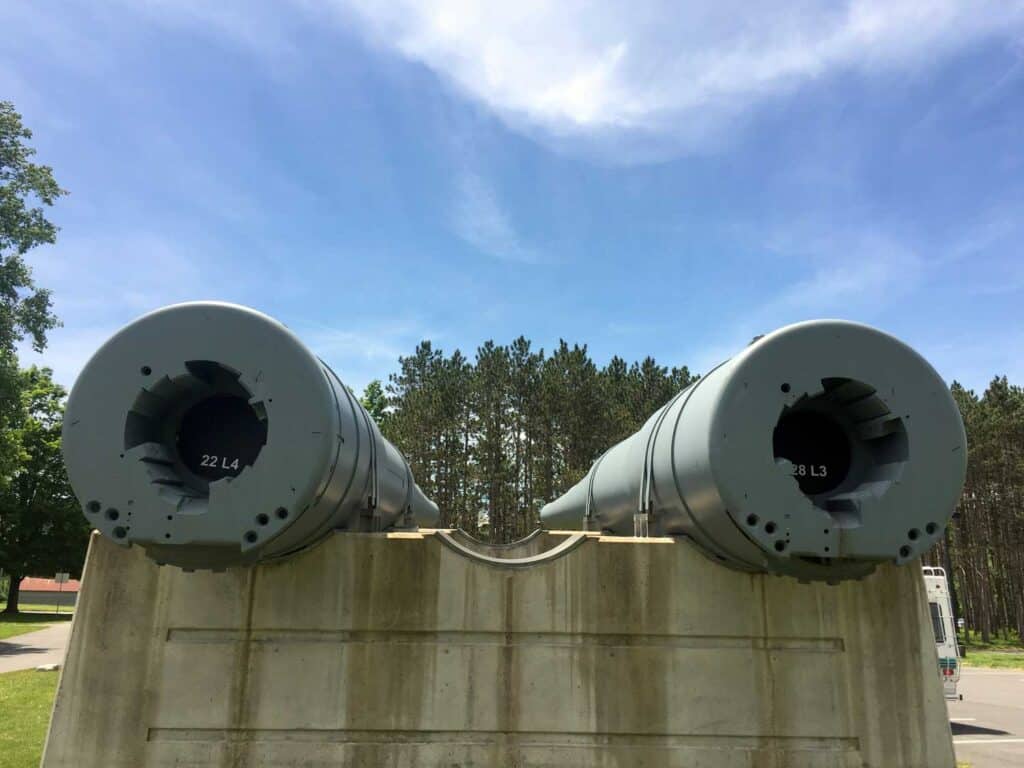 And for all those people who pass us at mach speed while we do our best to creep up a 3% grade, Axl Roads got an upgrade at the museum…at least while we were parked there!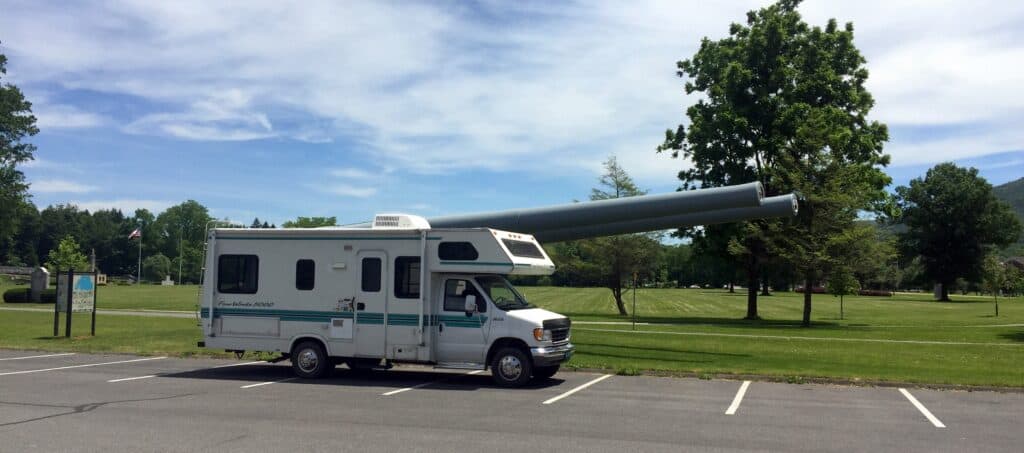 PIT STOP: Pump Station Cafe in Boalsburg
You will, of course, need a delicious cup of coffee or scrumptious latte to fully enjoy your stroll through the outdoor exhibits of the Pennsylvania Military Museum, and the Pump Station Cafe, conveniently located right across the street, can serve it right up!
In addition to all the hot, caffeinated goodness, their menu included breakfast sandwiches like the Muffler, Jumpstart, and Rotation, plus they had baked goods, salads, and sandwiches.
We parked our RV on the side of Boalsburg Pike, right between the park and the cafe, grabbed a quick breakfast (they allow dogs at the tables outside!) and walked over to the park.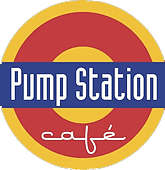 Poe Valley State Park and Poe Paddy State Park in central Pennsylvania can be paired up for a great weekend RV trip- especially when you throw in a side trip like the Pennsylvania Military Museum!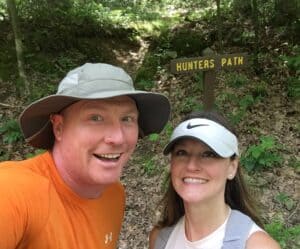 Our first Pennsylvania state park this season took us to the end of a bridge. No kidding!
On that trip, we also got locked in (locked out?) of our RV. See the fix!