Please note that some of our links are affiliate links, which means at no additional cost to you, we will earn a commission if you click through & make a purchase. Happy clicking!
Shawnee State Park features a large lake for kayaking & fishing, plus 16 miles of hiking trails and a very large campground. Paired with a side trip to historic Bedford, it makes for a fun RV weekend.
Shawnee State Park is located in south-southwest Pennsylvania just few miles west of Bedford.
The park is around Shawnee Lake, which is over 450 acres and includes a beach area, kayak and boat storage areas & launches, pavilions.  
The campground at Shawnee is GIANORMOUS!
There are 290 sites – 98 with electric and about half pet-friendly. We were in Loop G (the all pet-friendly loop at the end of the campground road) in Site 300 – and it was a WINNER! 
If you plan to stay in the pet-friendly section, by all means, get site 300!
We had our own private field to set up in, not to mention some great tree-sets to tie our hammocks to.

You can see the entire Shawnee State Park campground map here. 
For the non-RVers that don't want to tent it, there are also three camping cottages & two yurts. 
Now for the bad part.
Our shower house was close to our spot and very clean. 
BUT.
The showers had timer buttons (NOOOOOOO), and even worse, the three stalls in the women's shower house SHARED WATER PRESSURE. You had to make sure no one else was showering before you hit your button or…….sprinkle, sprinkle. No real shower for you. 
So, while we had a fantastic RV site, the showers were the worst I've experienced at a state park. Womp womp. 
Like we used to tell our old dog Benjamin, every day can't be a gem!
PRO TIP for the Campground
The campground is about a quarter to half-mile from the main part of the park, so be ready for a short hike before your hikes. 
Also, if you are looking for a concession stand, it is at the main boat launch rather than at the beach where you'd usually find it. The beach only has vending machines. 
Shawnee State Park has about 16 miles of hiking and most of it we found to be pretty flat. 
We decided to take Lake Shore Trail around the lake (duh!) onto Tiday Trail.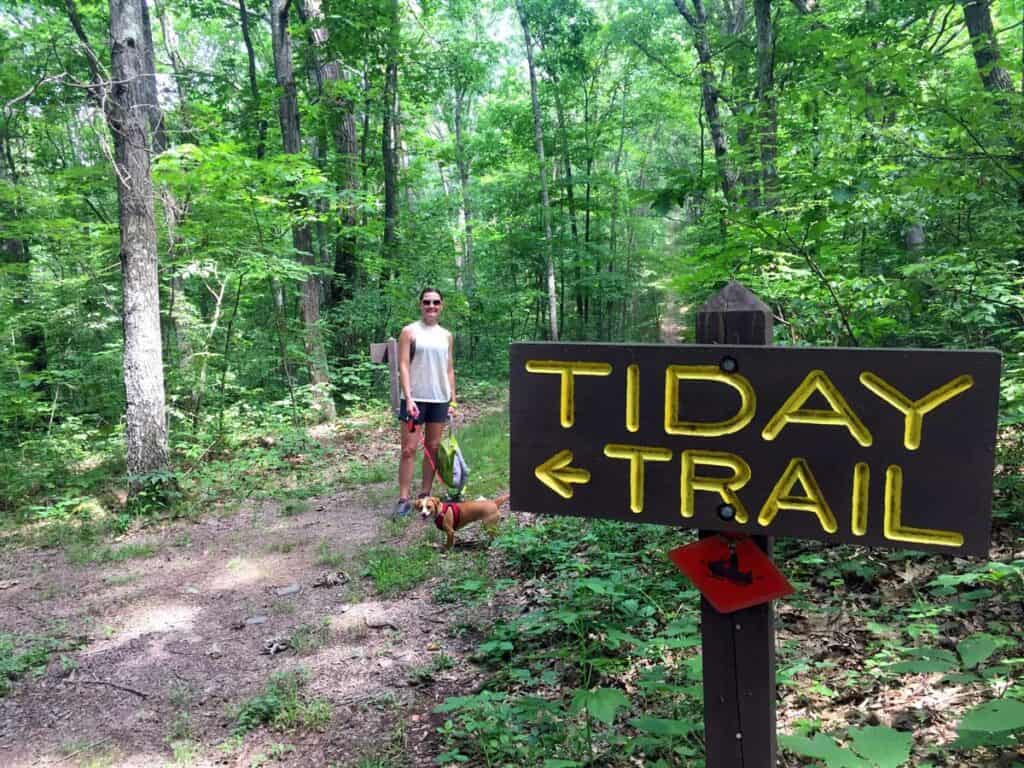 From there, we made a loop by taking Pigeon Hills Trail and Felton Trail back to Lake Shore – and back to the campground.
That hike was around 6 to 6 1/2 miles – plenty for an extremely hot day with two dogs!
…so hot in fact, that the trails that showed they were along creeks were actually along dry creek beds!
There were some sweet views along the Lake Shore Trail on our way back to the campground.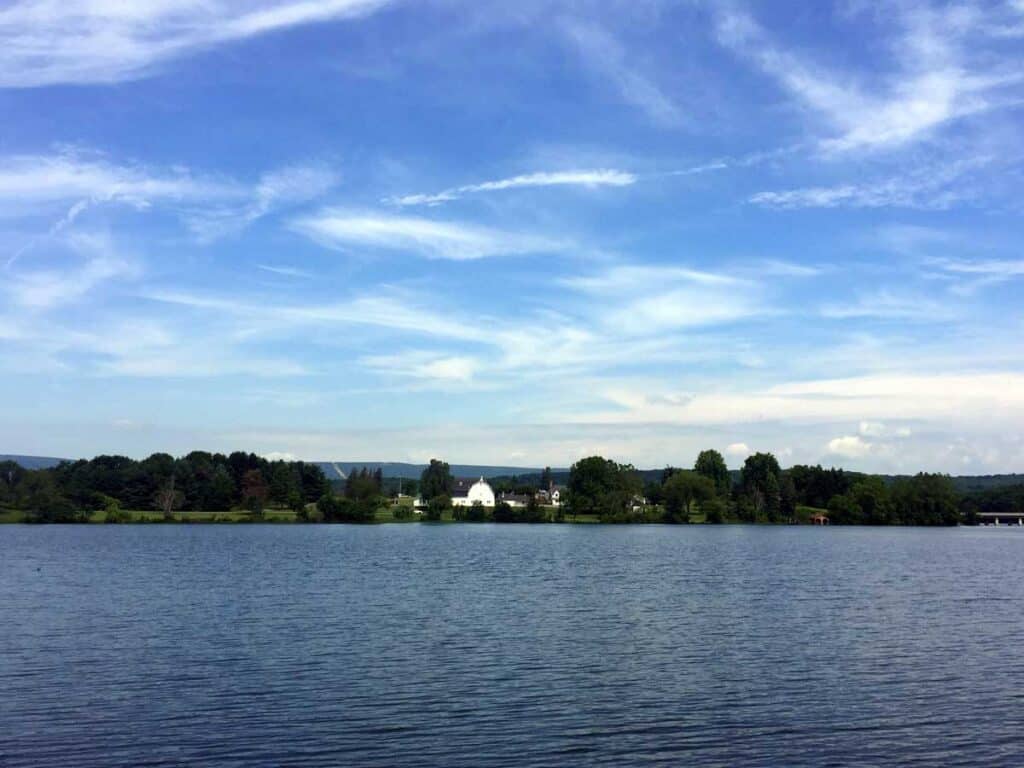 As for wildlife, we didn't see much, just evidence…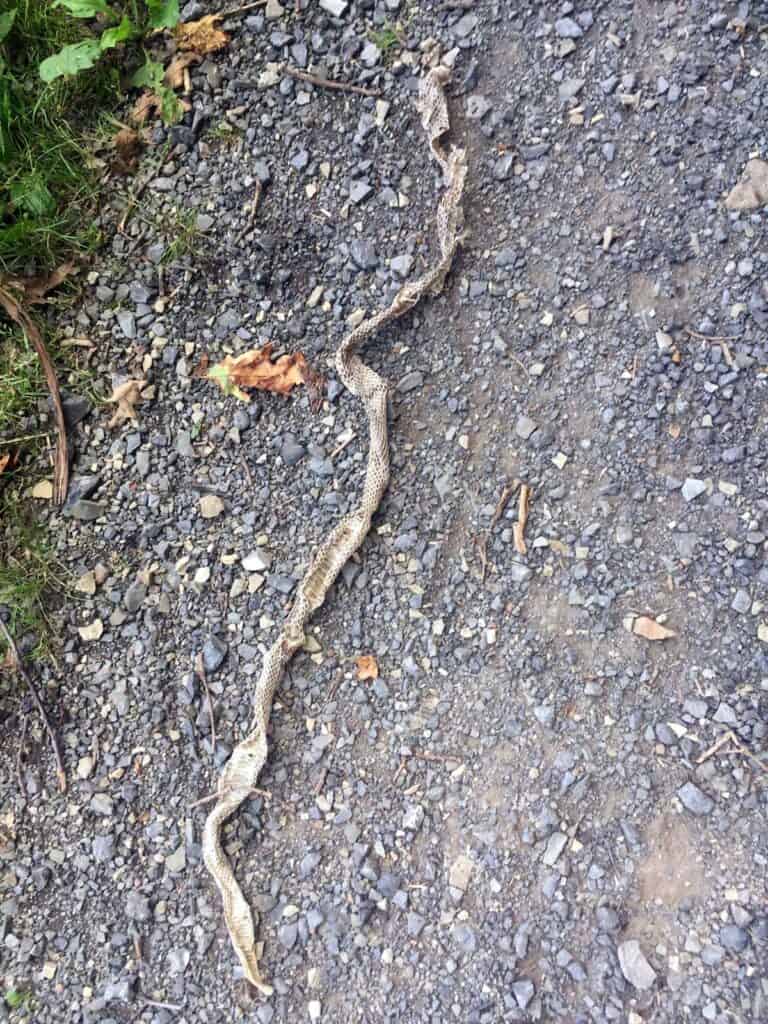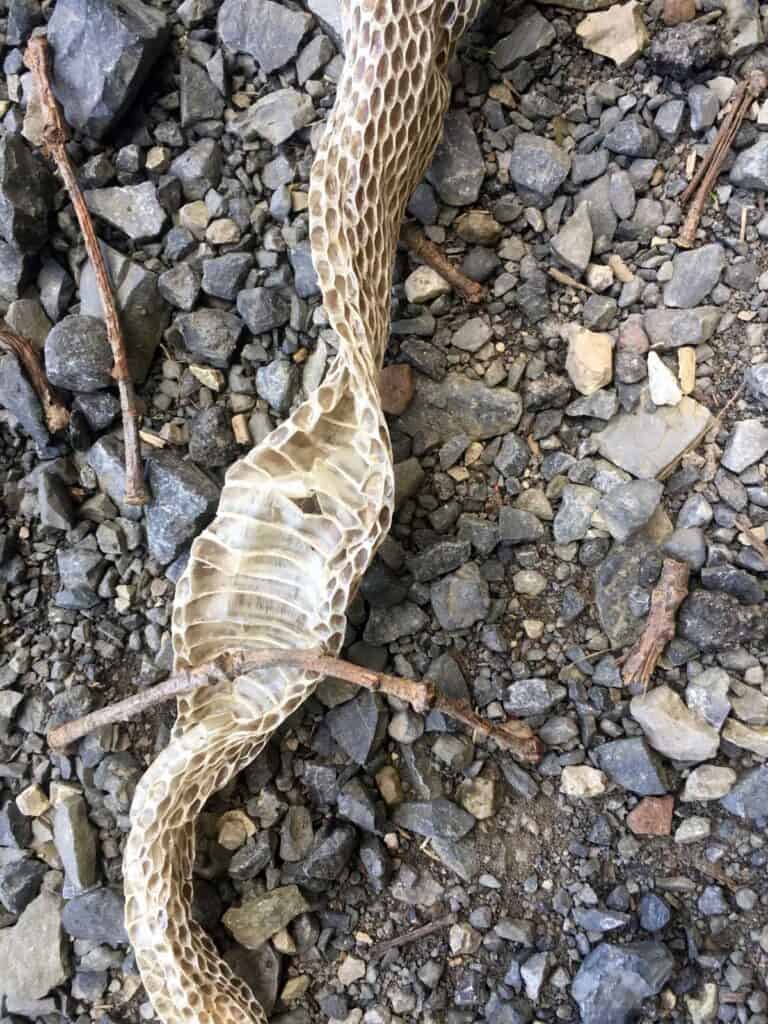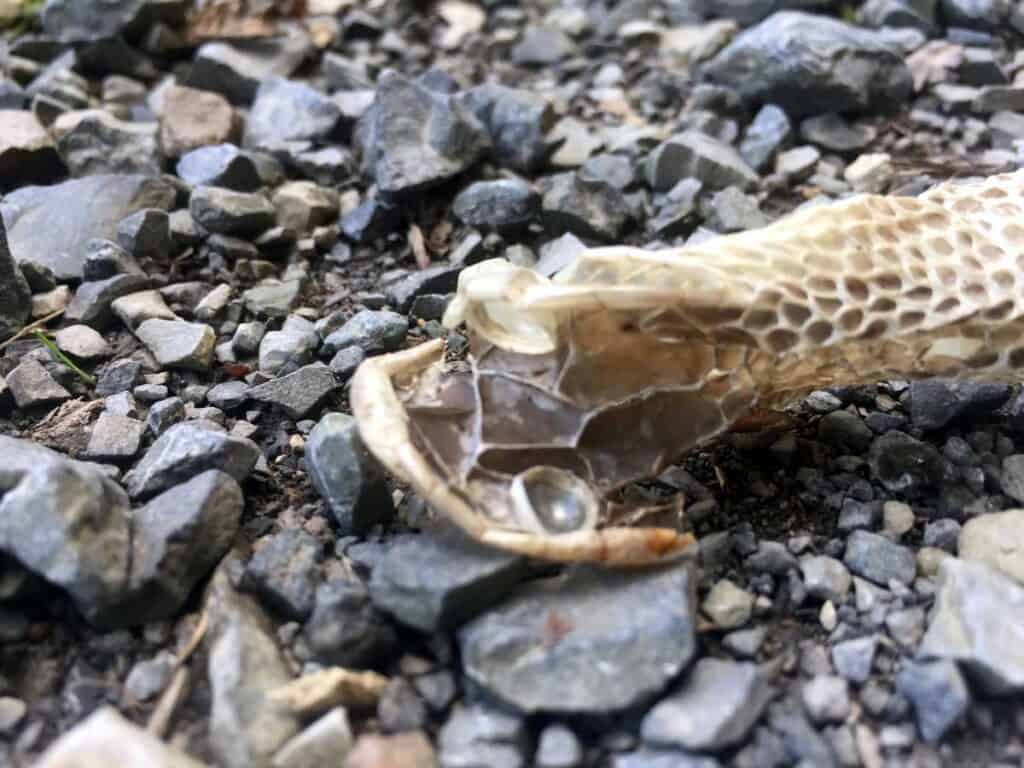 …along with some beautiful & interesting wildflowers and a woodpecker-stricken tree.
The parks are still on the lookout for the spotted lanternfly, an invasive insect that's causing a lot of damage to PA forests, and we saw signs around the park about identifying & reporting to help stop its spread. For more information or to report your own spotted lanternfly sighting, visit the Penn State Extension website.
Like most state parks, Shawnee has a busy summer schedule packed with talks, demonstrations, and paddle trips- and when we visited, they also had fireworks. 
HOWEVER.
Once we lugged our camp chairs, sleeping bag, and dogs to the viewing area at the entrance to the campground, a wild lightning show began. 
We decided sitting in a field during a lightning storm didn't seem like the best idea, so we decided to hoof it back to the campground. 
Let's call it ten steps in, the skies let loose, and we had to run through a MONSOON back to the RV! 
Again, they all can't be gems.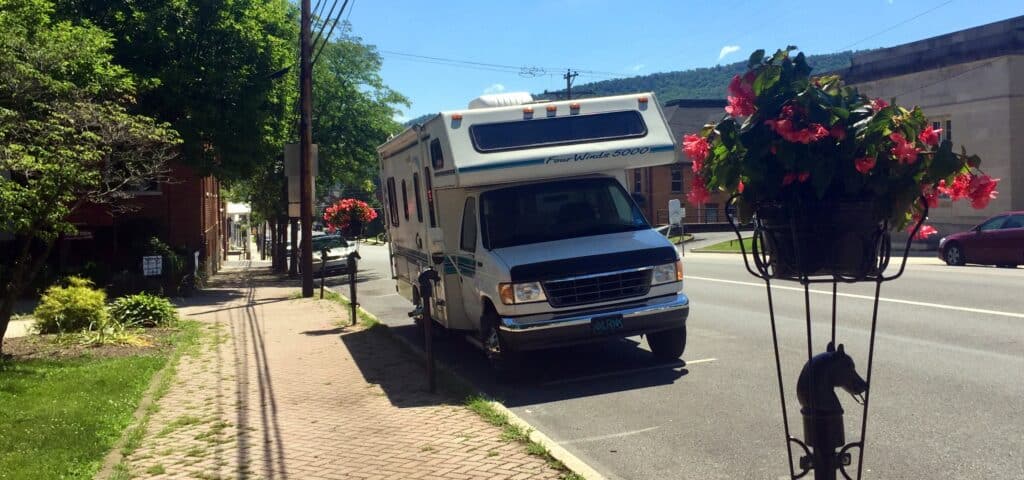 Bedford is just 10 miles east of the park and has historical British, French and Indian roots. These days, it has a bunch of cute shops & restaurants – and wide enough streets to park an RV. 
After strolling around town, don't resist the chance for a photo of historical roadside America at their giant coffeepot. 
We sure didn't!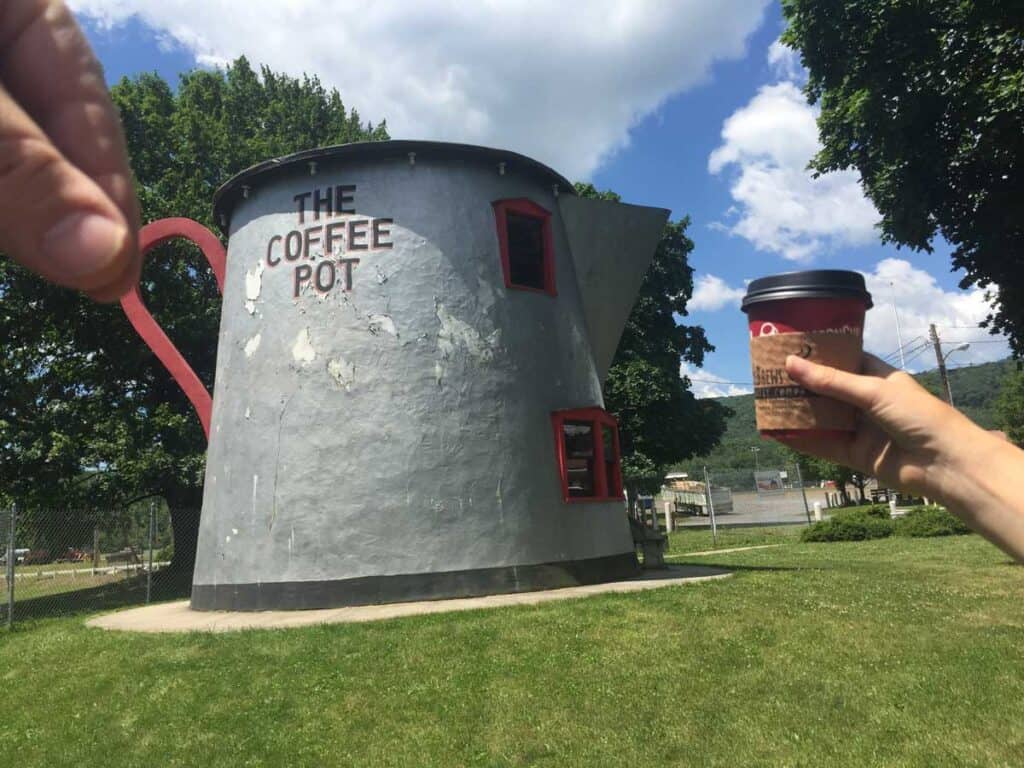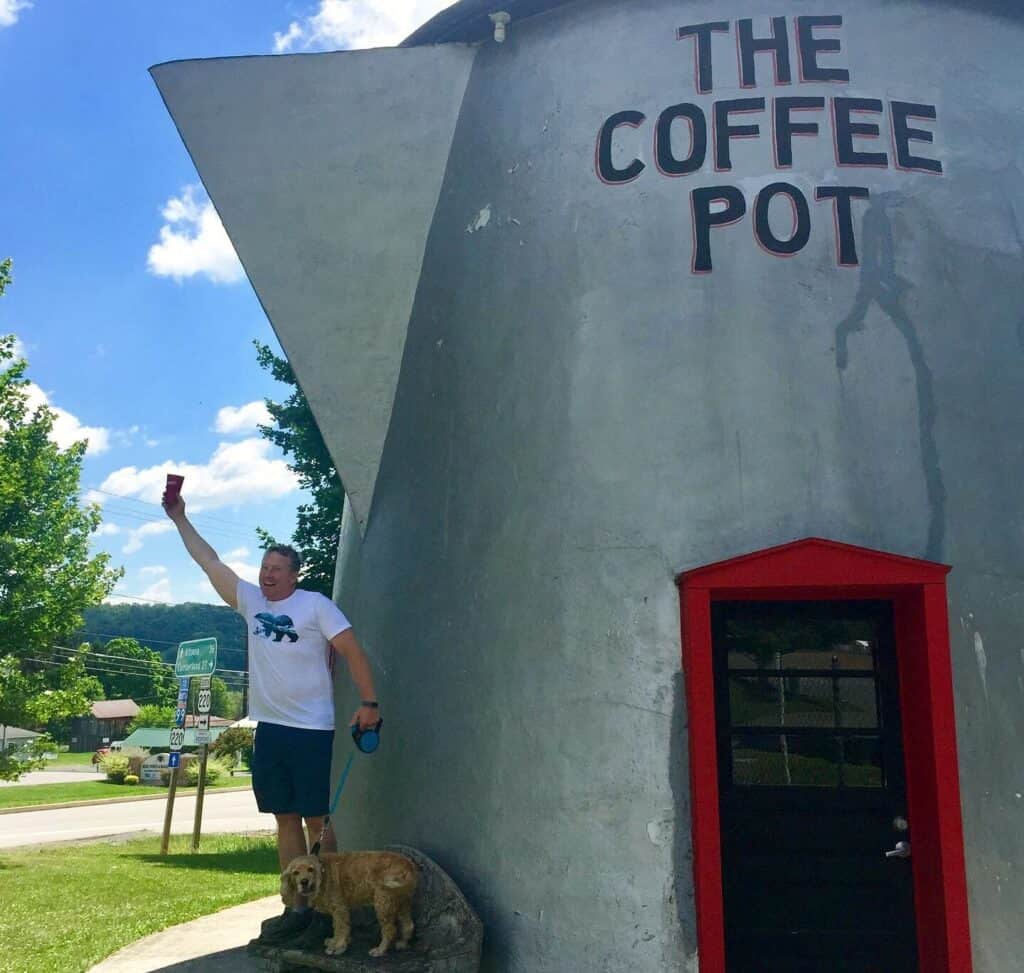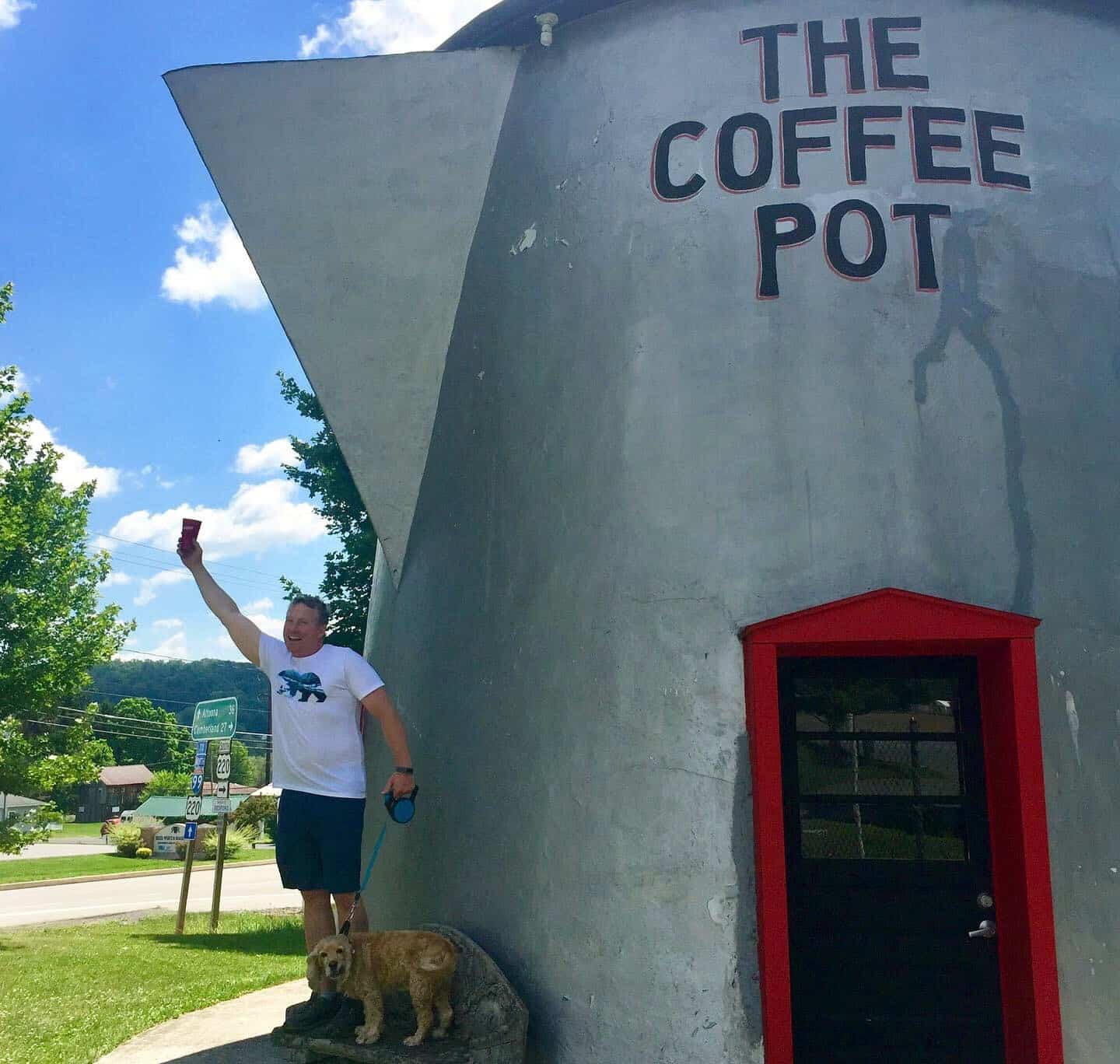 So how did that coffeepot make its way to the entrance to the Bedford Fair Grounds after it was built in 1927 along the Lincoln Highway to lure in visitors? 
There's a sign for that…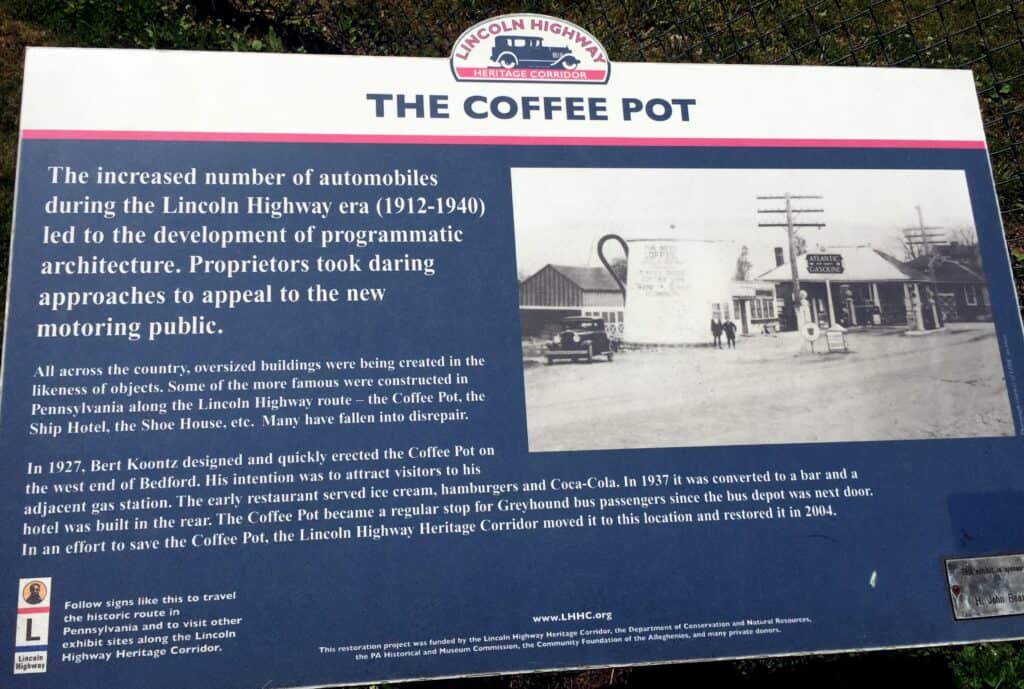 PIT STOP: HeBrews Coffee Shop
As always, you will need a cup of joe for all this exploring & modeling around town, and HeBrews Coffee Company should be your first stop.
They have hot & cold & frozen expresso options, teas, and pastries – and their store decor was almost as good as their coffee!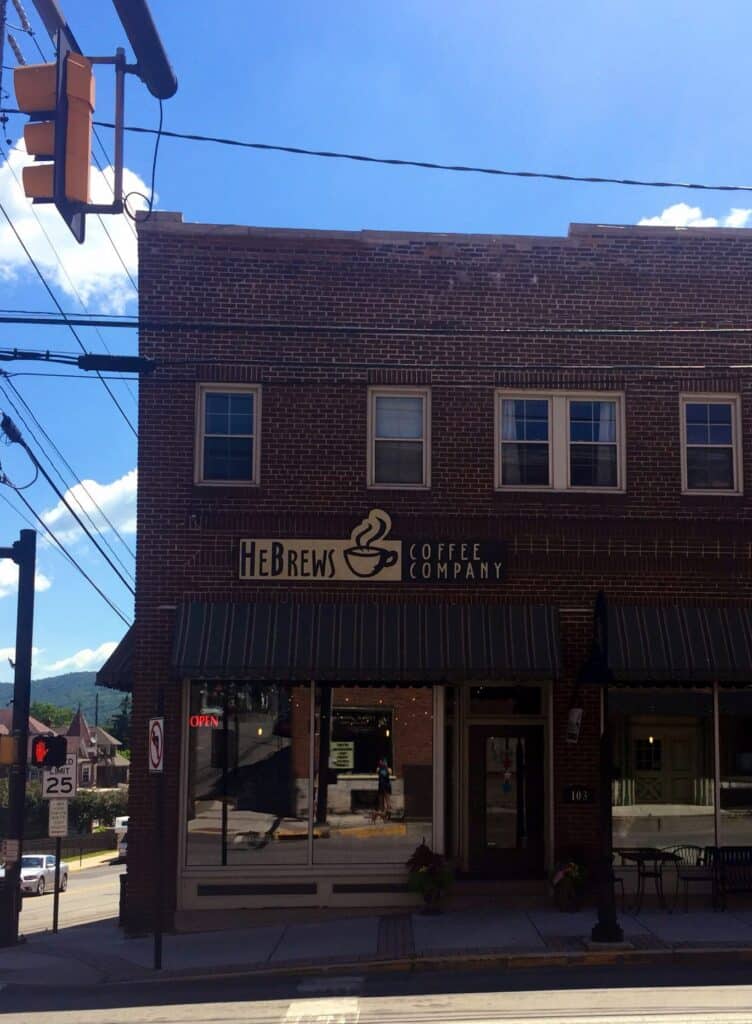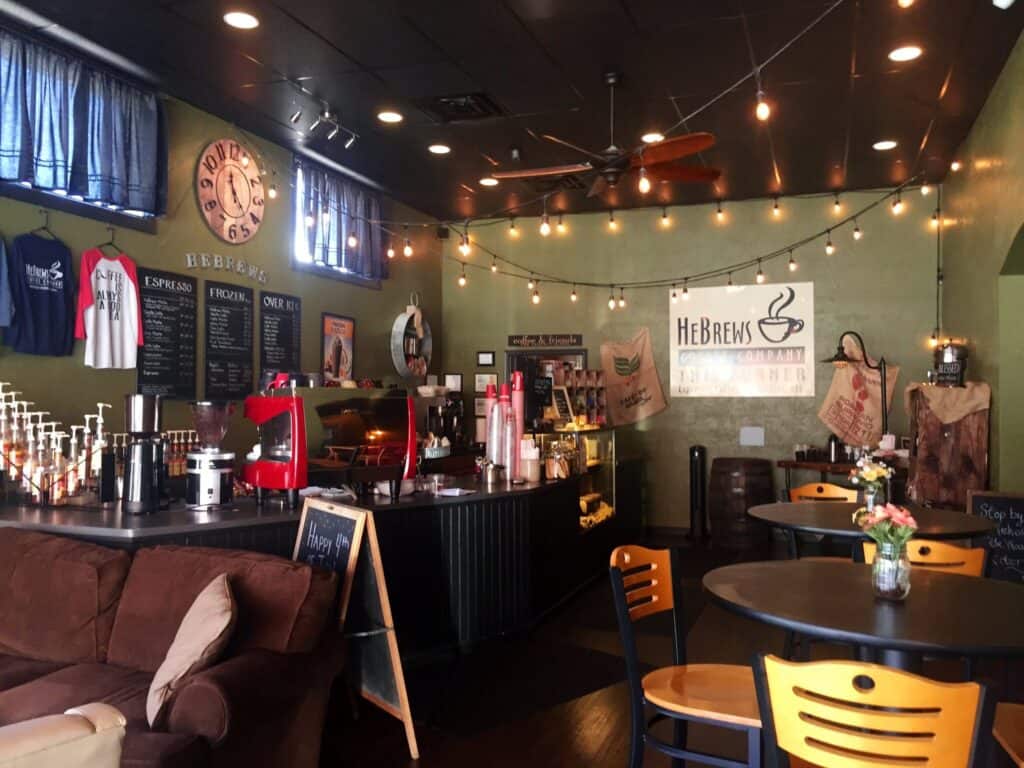 The mostly-flat hiking at Shawnee State Park paired with a highly-caffeinated trip to historical Bedford makes for a calm & relaxing RV weekend.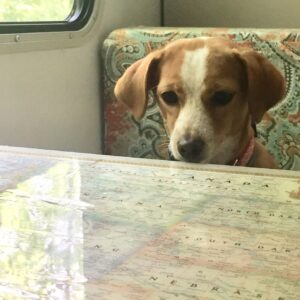 We found a great park at the end of a long dirt road in Central PA- it even had a tunnel. Find out where.
Axl Roads got a blindfold, and we got some much needed privacy. See the fix.