FLASH REVIEW! RV Black Streak Remover
Please note that some of our links are affiliate links, which means at no additional cost to you, we will earn a commission if you click through & make a purchase. Happy clicking!
Black streaks make your RV look old & frumpy, and they can show up during any season! 
We noticed our RV black streaks getting out of hand earlier this summer after taking Axl Roads away for his first few weekends. 
We had tried different products & homemade solutions in the past, but nothing seemed to work. Some even made the black streaks worse by making them slimy!
Bio-Kleen Black Streak Remover is like the wonder drug of black streak cleaners, and it is really easy to use.
Literally, you can spray it on and wipe it off. 
It's amazing!
Almost TOO amazing though, because once we got started, we found ourselves having to black streak clean the whole dang RV! 
But it works! Here's a side by side of our vent as proof: 
And another of the side window:
And the really black-streaked back looked ah-maze-ing after a few sprays: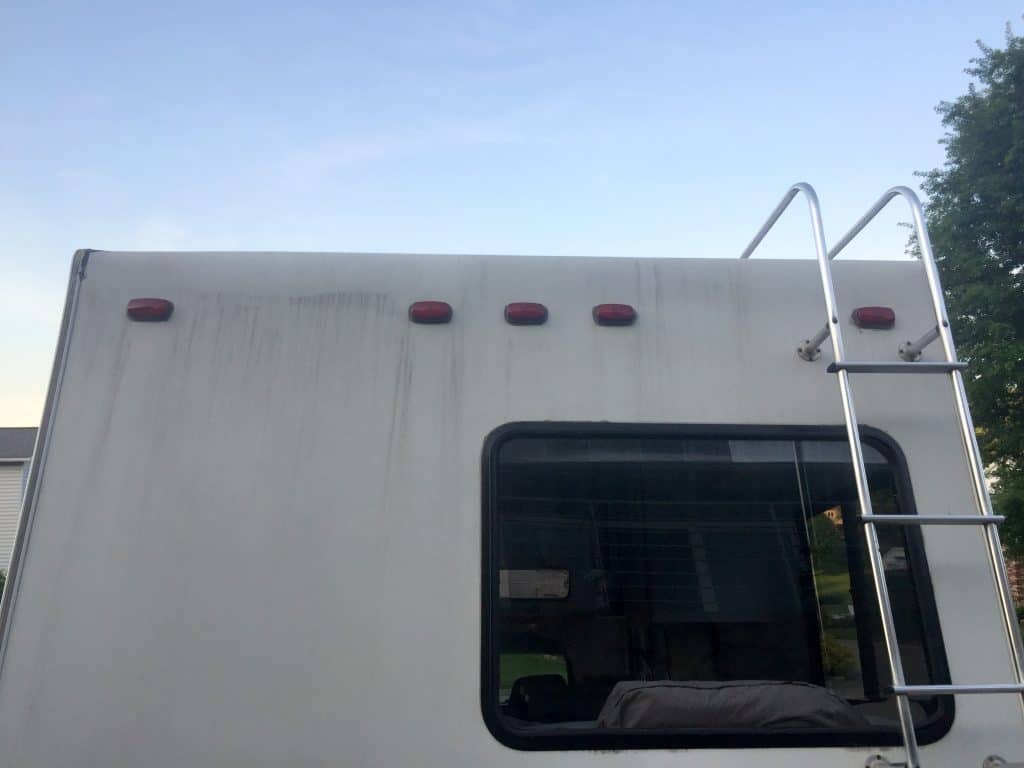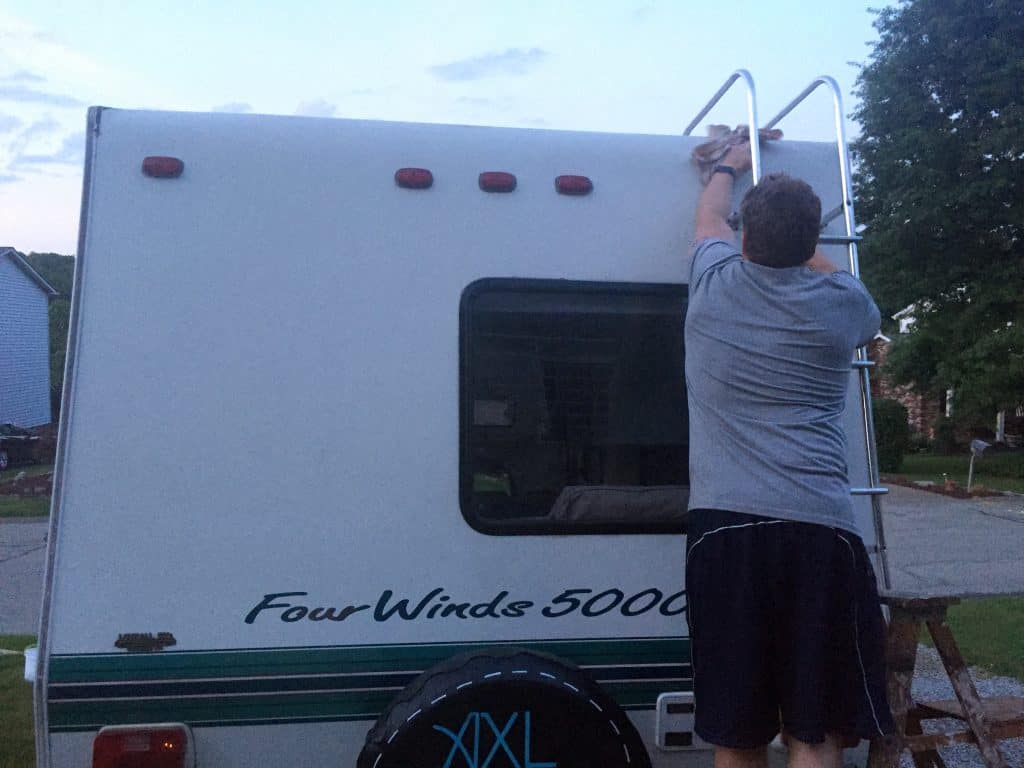 Bio-Kleen Black Streak Remover is an amazing black streak and stain remover that doesn't even require much elbow grease. Follow the instructions, use a soft cloth and don't dilute or wet the surface before you start.   
We used it on both the fiberglass body & front cab (including doors & hood), and it didn't affect the decals on our RV at all.  I'd suggest testing it on a painted surface though, since it seems pretty powerful.
If black streaks are haunting your RV, consider Bio-Kleen Black Streak Remover the exorcist!