Top 10 RV & Outdoor Gifts From Our Travels
Please note that some of our links are affiliate links, which means at no additional cost to you, we will earn a commission if you click through & make a purchase. Happy clicking!
The weather outside is getting frightful (well, at least here in Pittsburgh!), and so is the idea of Christmas shopping! 
If you have RV & outdoor lovers on your list, we have a few ideas what they might like based on our experiences & travels. 
Without further ado, here are our Top 10 RV & Outdoor Gifts!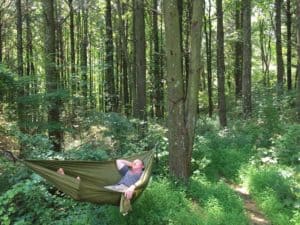 Whether they are at home or out in the wild, your RV & outdoors lover will find this portable hammock a lovely place to relax! 
We picked up a cheap version to see if we liked hanging in a hammock, and it was a hit (as Russ demonstrates here). 
More expensive versions make more promises – they hold more weight, weigh less to carry around, or offer rain tarps – but we found the cheap one works just fine for post-hike naps!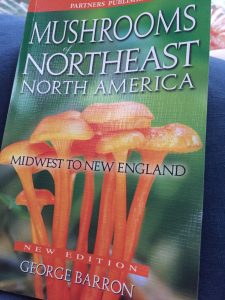 You don't always have the best reception out in the wild, and Field Guides are a great way to identify plants & animals you've seen or found.
Field Guides come in all shapes & sizes, and there is one for everyone- bird lovers, tree lovers, insect lovers, snake lovers – you name it! 
Axl Roads is stocked with a collection of Field Guides. Recently, Mushrooms Northeast by George Barron dethroned Birds of Pennsylvania by Stan Tekiela as my favorite. The super-humid summer brought out all kinds of fungus among us, so even though Stan's snappy color ID for birds format impressed me, George's mushroom classifications really got me this year!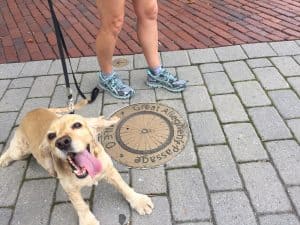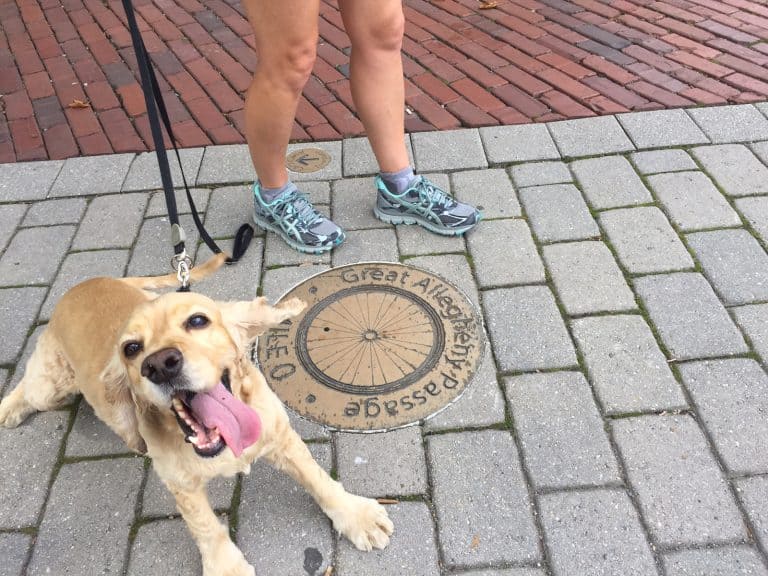 Before you say, "$15 for ONE pair of socks?", hear me out!
SmartWool socks are an amazing wool blend that not only wicks away moisture from your summer hiking feet, but somehow also manages to keep them cooler even though the material seems to be thicker than your average sock. 
My SmartWool socks have withstood some very serious hiking, and I have not had to replace a pair yet!
They have a variety of lengths & colors & prints, but I highly recommend the light hiking or running version. 
This was the first year we've had to use our first aid kit (just a minor cut!), and we were impressed with the amount of tools & accessories inside. Who could have guessed this little bag holds 37 different things?!
From sting relief & butterfly bandages to practical items like a sewing kit & ice pack, the Swiss Safe Kit is a complete First Aid kit that would be a great addition to any RV, camper, or car trunk!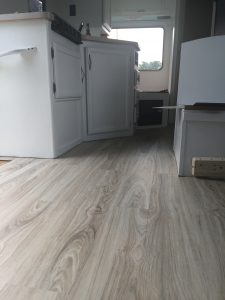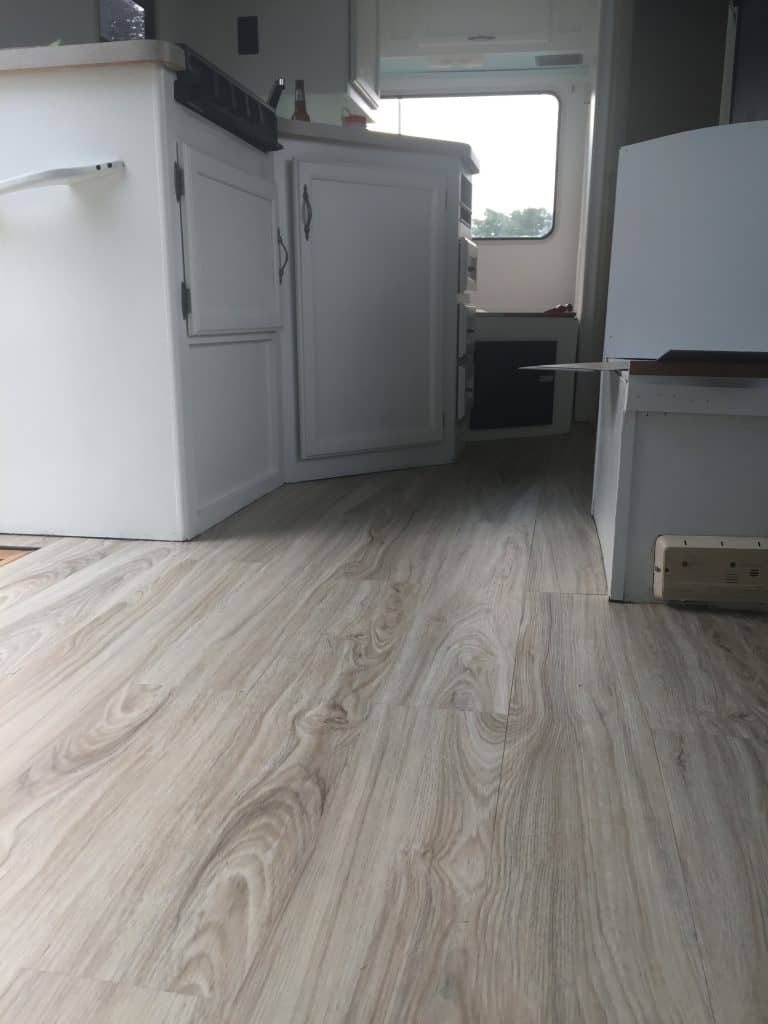 We begin every RV trip with a clean floor, but it doesn't take long before dirt, dust, dog hair, and crumbs are under foot. 
A small dust broom & pan can solve most problems, but it's great to get into the nooks & crannies after a weekend trip with a serious handheld vac that can almost suck the color off the floor. 
Meet Black & Decker's Cordless Hand Vacuum! It combines great sucking power with the ability to hold a charge through 10 pretty serious vac sessions- plus it's easy to see when it needs emptied (and easy to empty on top of that!). 
Anyone with an RV will appreciate this quick cleanup tool!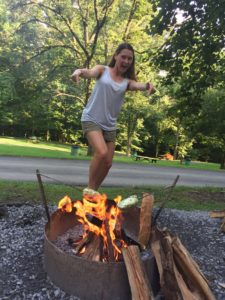 If your RV & outdoors lover spends time at state parks, they will inevitably encounter a crappy fire pit grill top- or no grill top at all – right around the time they wanted to make some dinner!
It happened to us. We improvised with what was left to make baked potatoes, but do you know what would have been nice to have?
You can place pie irons or skillets right on these compact gadgets, or cover them in foil to create your own open cooking surface.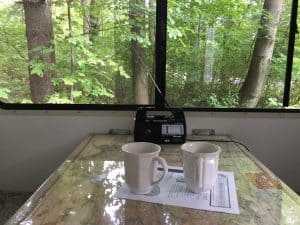 This gift idea seems really 1980s, but for your RV & outdoors lover way up in the mountains & out in the wilderness with spotty cell service, it can be a fun thing to have around!
They can to tune in to what the locals are listening to, or they can start their campfire listening to the game. (This season, we learned Alice Cooper's radio show has an incredible reach, lol). 
The Supersonic SC1082 Portable Radio is compact, rechargeable & comes with a handy flashlight. It has a million different bands, and you can also plug in a variety of storage devices. You can play it on the charge, plug it in, or use batteries.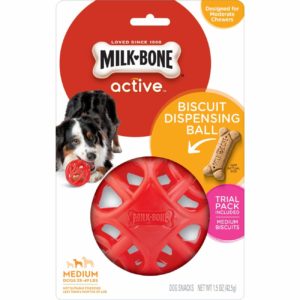 We couldn't leave out a Franklin-inspired gift just for our four-legged friends!
This durable treat toy will keep a dog busy at home, at the campground, or in the RV!
Simply shove the treat inside, and let it roll! The dog will have to figure out how to hold & bite the treat free.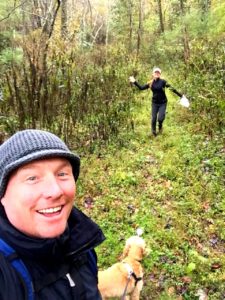 With all that hiking around, your RV & outdoors lovers will want to know how far they've come – and there are plenty of options for fitness tracker gifts!
I prefer the simple Fitbit Zip that simply tracks steps, distance, and calories, but Russ likes the Fitbit Charge 2 that provides heart rate, sleep & floors climbed data, too. 
Some fitness trackers are designed more like jewelry & others are more like tiny health monitors tracking your every move. Some even have additional bands you can purchase to match every hiking outfit!
When you're relaxing around the campground, it's not unusual to see odd, bizarre things. Some of them are even animals or birds!
We got a pair of binoculars last Christmas, and we've enjoyed having them on board this year. Not only can you see birds and other animals up close, but they are also useful to see across a river or lake, examine a dam up close, or look up on a mountaintop. 
Just like most things, there are inexpensive & high-end options. We went middle of the road with this pair. 
Did you buy a gift for an RV & outdoors lover that they really enjoyed? Add to our list by sharing below!