Please note that some of our links are affiliate links, which means at no additional cost to you, we will earn a commission if you click through & make a purchase. Happy clicking!
You've been using the same plastic containers for years. The tops don't match the bottoms.
It happens! It definitely happens at our house.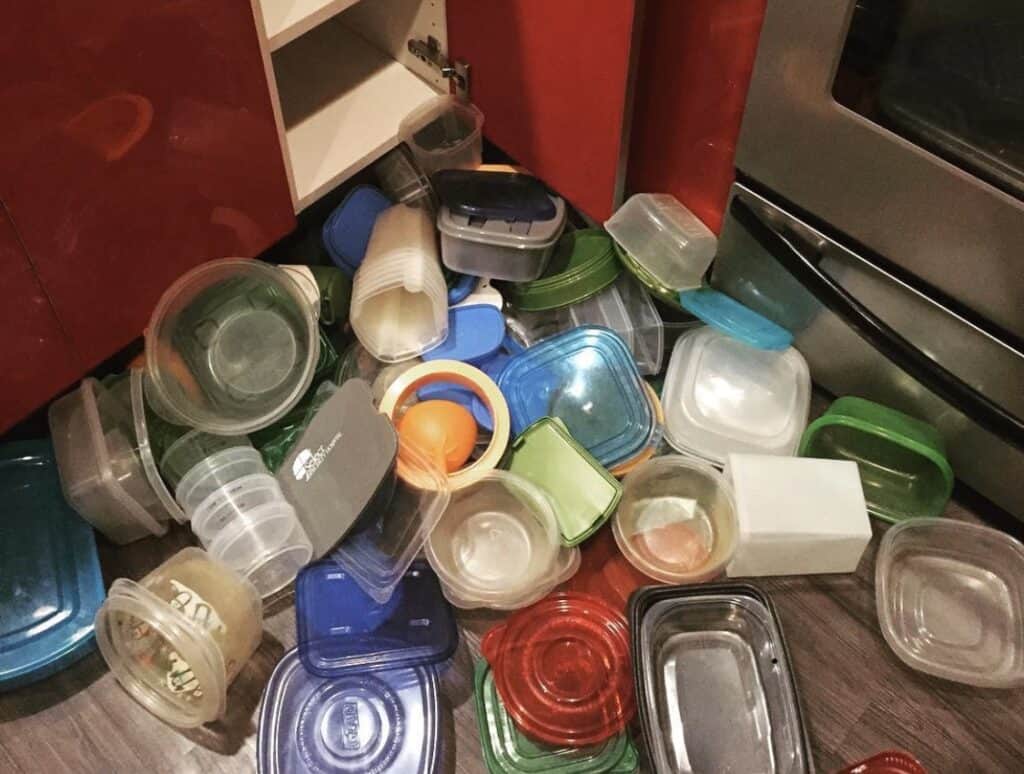 You also have a great bowl you like to mix up masterpieces in, but you always have to move the masterpieces to another container for storage.
And maybe you're super creative with packing away food and leftovers for weekend camping trips, but they still manage to leak or get mushed by the time you're ready to eat them. 
The set of 3 is only $10 and features 4-inch, 7-inch, and 9-inch sizes that can easily be stretched over bowls, jars, fruit, cans, and orphaned plastic containers to form an air-tight seal. 
How airtight? 
We did some Uni-Lid shaking around on freshly-cut pineapple and watermelon chunks.
Imagine Uni-Lid safely securing not only your juicy fruit, but also your cucumber & tomato salad or your to-be-grilled-later kabobs marinating in Italian dressing. 
We've had quite a few incidents where food items we thought were securely covered couldn't handle the action as we bounced along a back dirt road, resulting in berry juice or dressing splattering all over the inside of the RV fridge or cooler. The Uni-Lid could have prevented these messes!
And what happened to the other half of that watermelon, you ask?
We gave that the Uni-Lid treatment, too!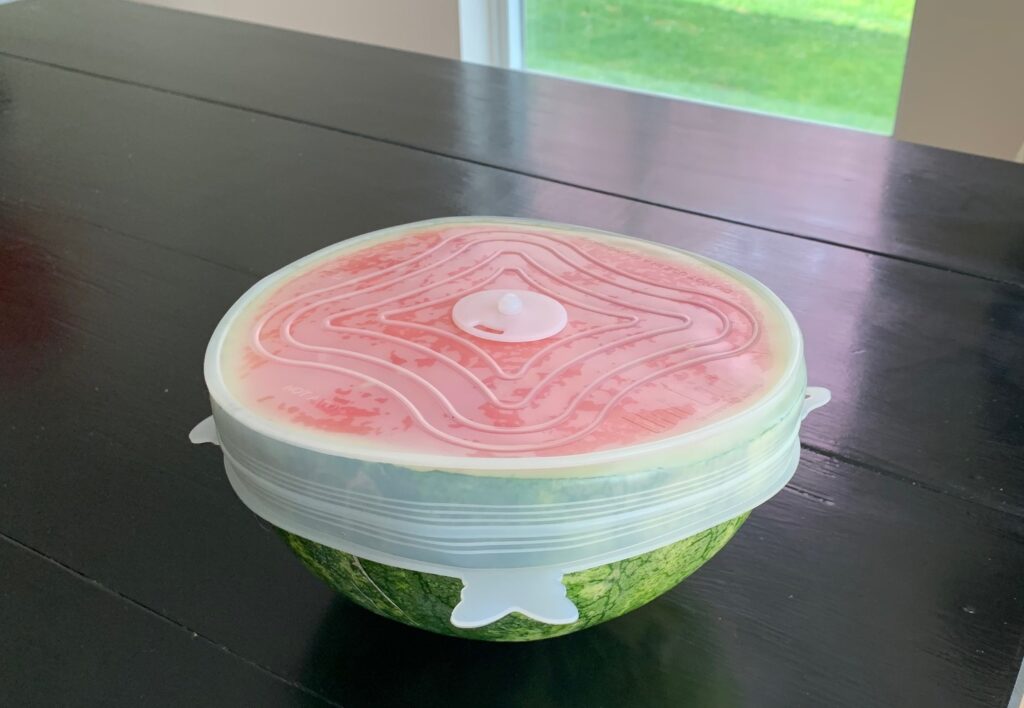 But wait, there's more!
Not only do these help you stack and store more efficiently, the airtight seal also helps keep food fresh longer. Translation: no more mushy fruit or hardened cheese by the end of your trip.
Finally, when you arrive home after your weekend adventure, you can conveniently pop Uni-Lid right into the dishwasher! 
Since our plastic container game is clearly a disaster, and we are constantly looking for ways to keep fruit & veggies fresher longer, Uni-Lid is a great addition to our food storage strategy. 
They not only reduce our use of plastic wrap (which is not reusable), they also provide a sturdy top for stacking- whether in our regular fridge, RV fridge, or cooler- which plastic wrap can't do. 
One last thing I forgot to mention, Uni-Lid also has a handy-dandy dial on top so you can keep track of what day you started storing your food.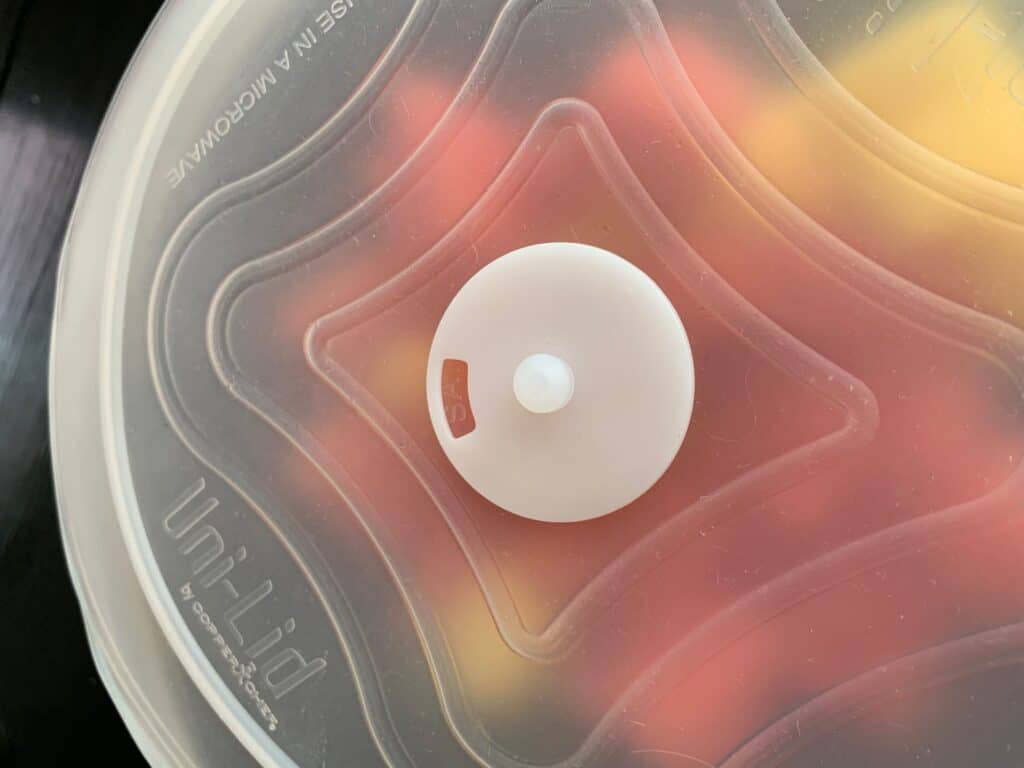 So far, we've enjoyed using Uni-Lid and found it to be very reliable, so…

…for now, we give it five stars.
We're interested to see how they hold up this RV season, so stay tuned for an update in a few months!
Do you have a food storage tool or tip you can't do without? Please share in the comments!