FLASH REVIEW! Pittsburgh RV Show
Please note that some of our links are affiliate links, which means at no additional cost to you, we will earn a commission if you click through & make a purchase. Happy clicking!
You're considering purchasing an RV, but aren't sure what type you like. Unfortunately, you don't have time to visit every RV dealer in the state. Maybe you've even cruised the RV Trader website until your eyes are crossed, but still don't feel any closer to making a decision. 
What if there was a place where you could: 
compare the different types of RVs and see them in real size
check out the amenities of each rig and decide which is most important to you
peruse what other accessories are available
visit with campground owner and operators to chat about places you'd like to visit?
The perfect place to make all of those things happen in just a few hours is at a local RV show- in our case, the Pittsburgh RV Show!
If you aren't sure whether you'd like a Class A, B, or C, pull-behind, truck camper, or pop-up, the RV show is the place to walk through aisles packed with them all.
Not only that, you can step inside and sit right down!
Is the bed big enough?
Is the shower tall enough?
Is the driver seat comfortable?
You can answer all of these questions quickly with a visit to the show. 
Even though we'll be keeping Axl Roads another travel season, we wanted to check out the smaller pull-behinds at the Pittsburgh RV Show.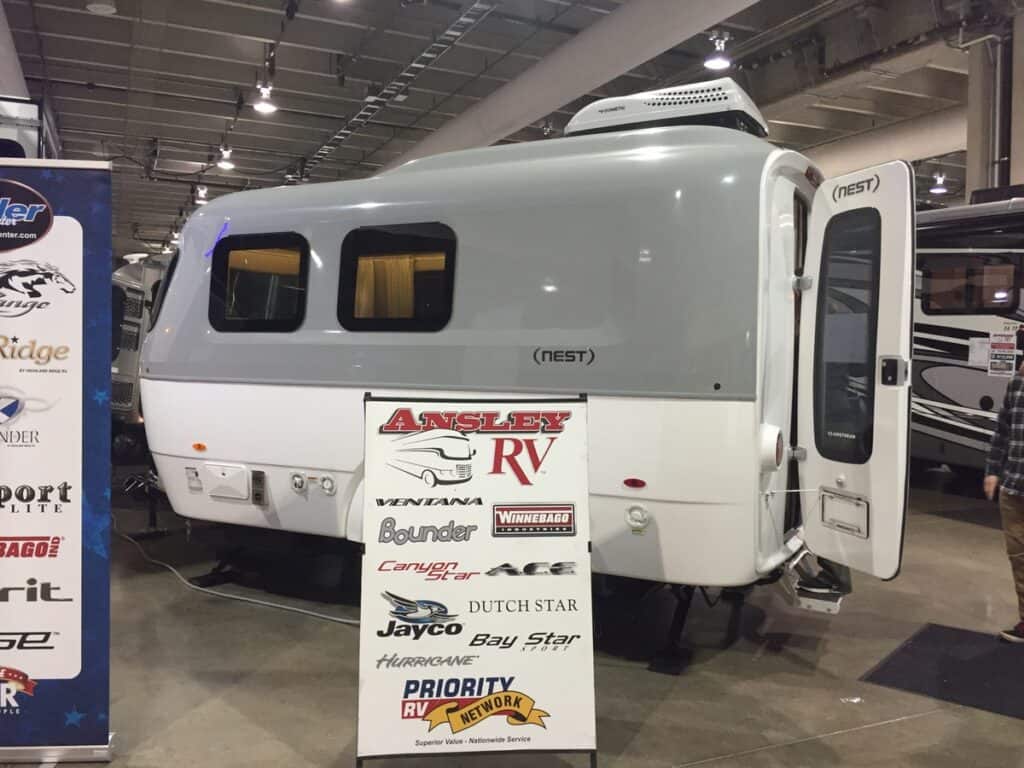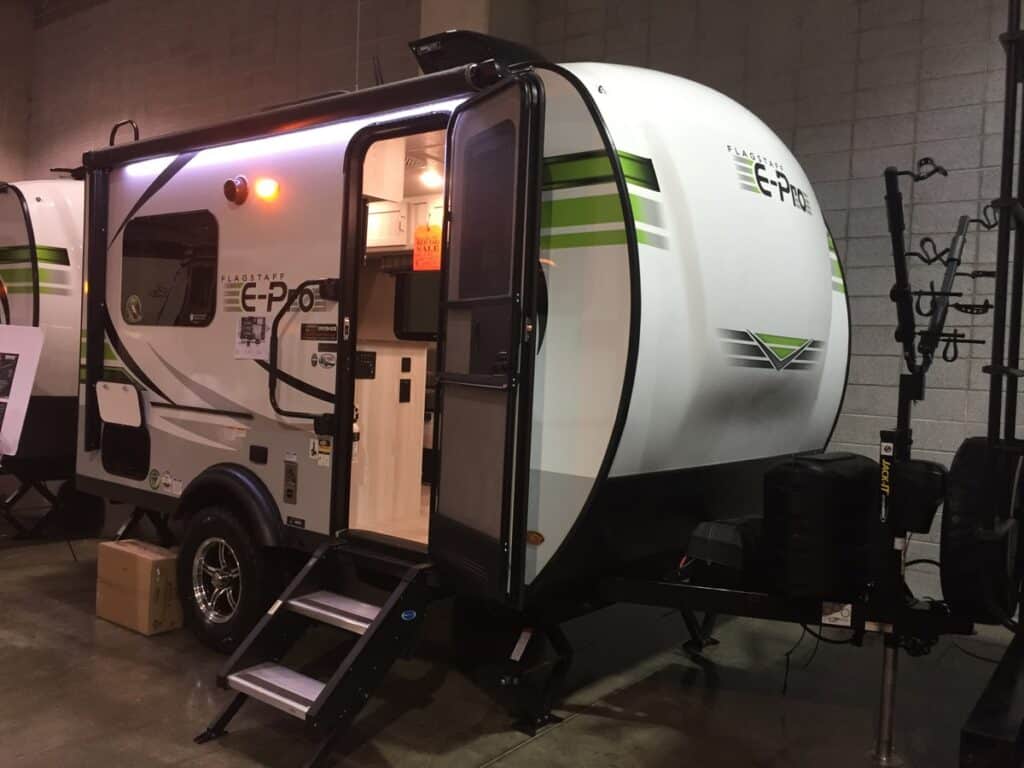 While the Nest and E-Pro had nice compact designs, OF COURSE the most gorgeous was the Airstream. 
Airstreams have such clean lines and solid construction, plus they look so timeless- but DANG, do you pay for it! 
While the two models above were around $15-20k each, this Airstream had a "special show price" of $44k (!!!).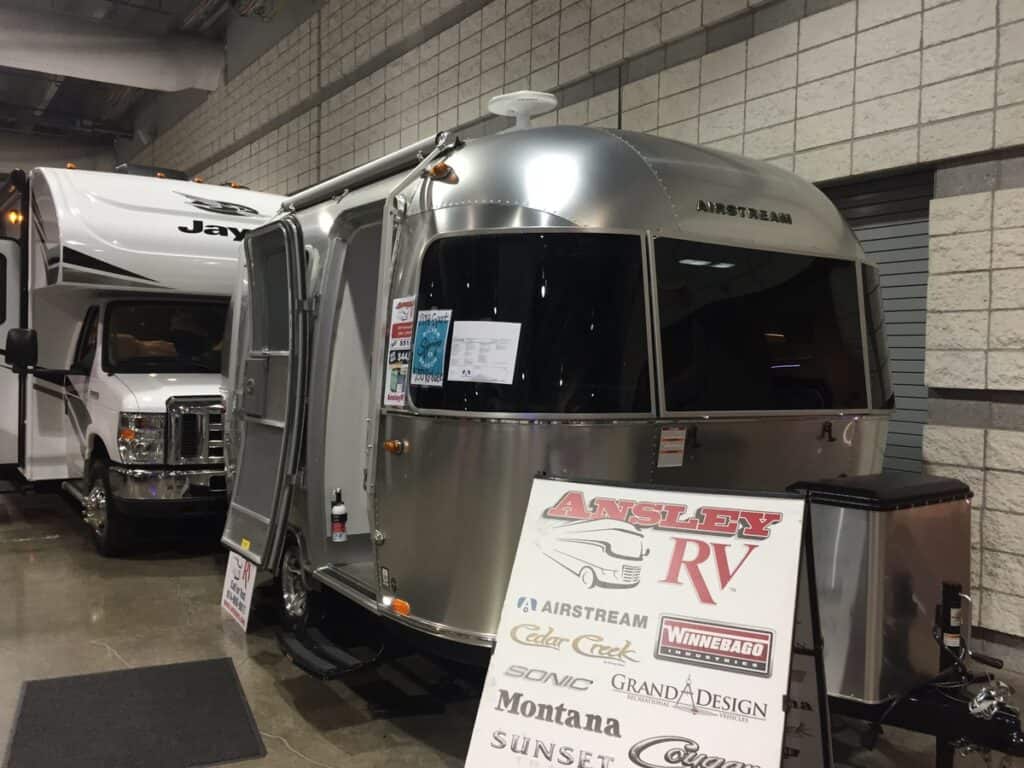 So, yes, the show can be a bit soul-crushing if you are working with a strict budget, but smile! It's also a sweet place to find inspiration! 
The vendors featuring accessories have everything from camp chairs and furniture to levelers and water hoses – and campground owners and operators can talk with you about amenities and destinations. 
We always make a stop at the Pennsylvania State Park booth to pick up the most recent list of dog-friendly state park cabins and campgrounds. (So far we've stayed at 18 and have a few more on the schedule for this year!)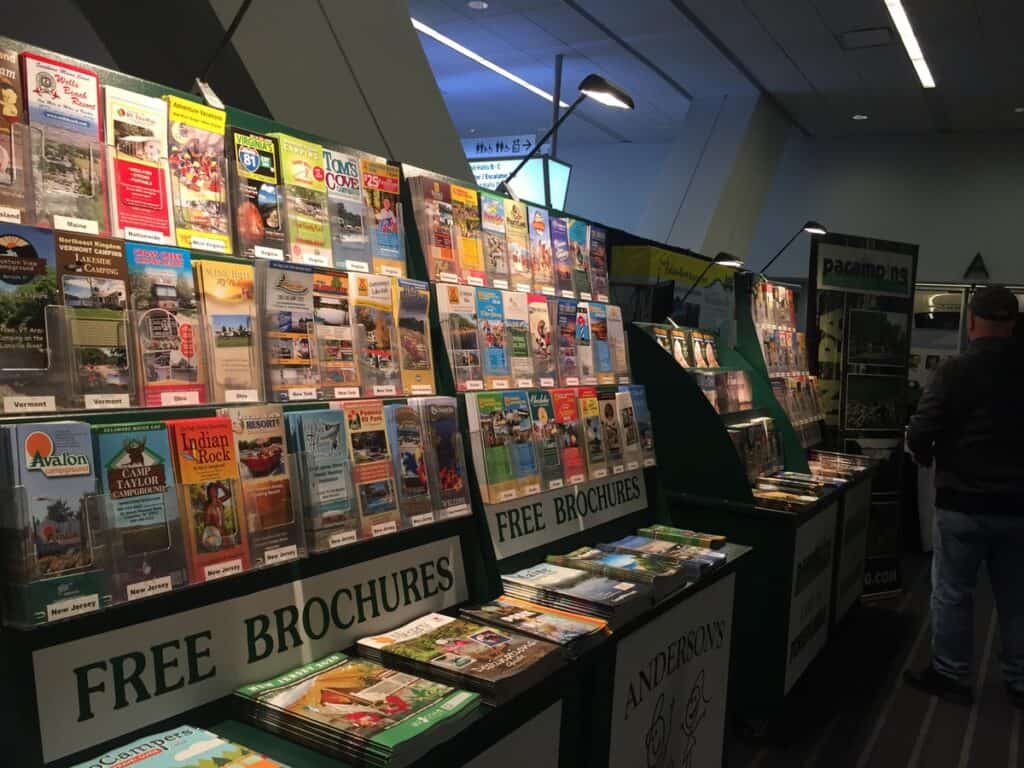 If you are in the market for an RV- or even just considering one in the next few years- start your search at the Pittsburgh RV Show.
"Nine Acres of RV Paradise" as they claim on their website is a bit of a stretch… 
We gave the show four stars rather than five because there are WAAAYYYYY too many endless rows of medium-size pull behinds between 15-35 feet displayed – it seemed like hundreds!
We would have enjoyed seeing more compact pull behinds, a bigger variety of Class Cs & Bs, and a few more truck campers (we only saw one- womp womp!). 
When we say endless rows of medium-size pull behinds, this is what we mean. Lots and lots of this.