Please note that some of our links are affiliate links, which means at no additional cost to you, we will earn a commission if you click through & make a purchase. Happy clicking!
This past off season, we learned a valuable le$on about RV batteries!
We live in the northeast and mainly RV on spring, summer and early fall weekends, and winterize and store it for the winter.
After parking Axl Roads last year for the winter for the first time- NEWBIE ALERT!- we learned a valuable (read: expensive) lesson. (OK, maybe we learned a couple, but we'll start with this one.)
Surprise! Batteries don't hold their charge for four months.
We have two batteries- the chassis or starting battery for driving and a house battery for the inside lights and appliances.
They were both $o dead after having the whole winter off, we had to buy two new one$.
See what I did there with the $ – not cheap!
We learned some options to make sure this never happened again: 
Every month the RV is in storage, start the engine and leave it running for half an hour. For the house battery, plug the RV in for 8 hours each month. 
          OR
Once the RV is parked for the winter, carefully remove the batteries, place them in a safe, cool place. Check their levels every month, and put them on a trickle charger when they dip below 70%. 
Since we park and cover our RV on a family member's property, the first option didn't seem convenient- or like we'd actually remember to do that at the right times!
The second option was much more logical for our situation, and we were able to set them up safely in our basement like this with two chocks and a spare piece of Trex decking: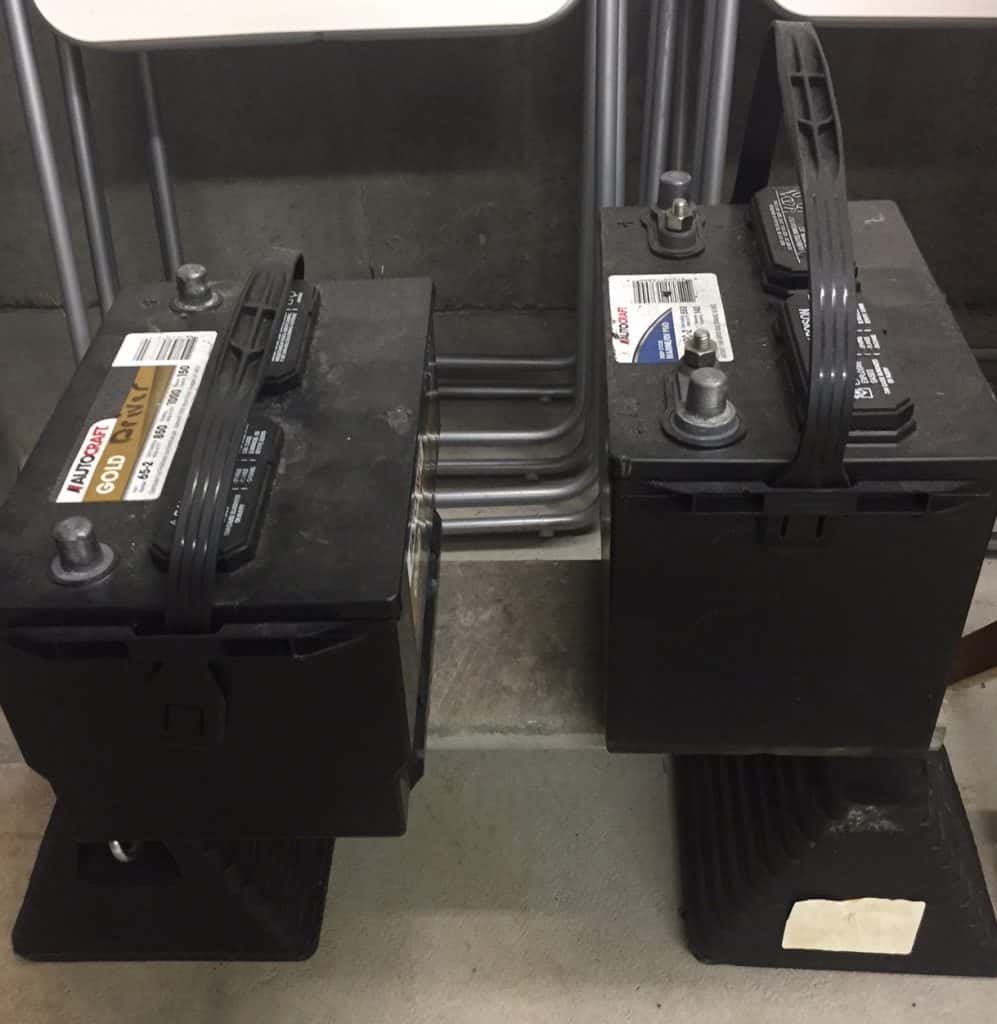 Then every three weeks or so, Russ checks the levels and uses the trickle charger if they are going low.
We've been using this inexpensive charger from Harbor Freight and Tools, but there are some very snappy "genius" models that might help more in recognizing undercharge, overcharge, etc.: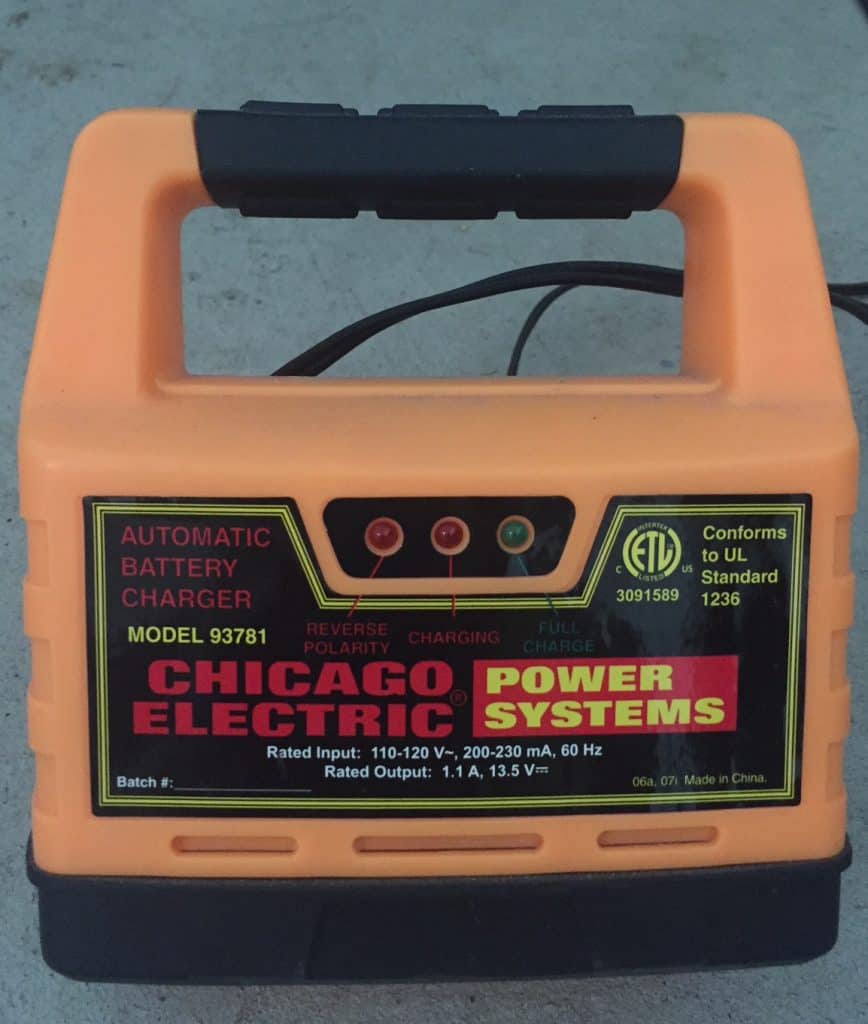 The life expectancy of RV batteries varies. They could last a year if you are careless like we were at first- or they can last five (fingers crossed!) if you pay attention and keep them maintained. 
This is a simple mistake that can easily cause the kind of charge you don't want (cha-ching), so be sure to check your battery levels during long parking times!