If you are traveling down Route 68 in Maryland near Frostburg, you can't miss seeing The Ark Project along the highway- currently a bunch of steel beams erected to somewhat resemble a boat bottom (try hard). 
Our crew has passed this Pit Stop a few times a year since the early 2000s, always wondering what was taking so long?!?
Turns out we'll be waiting awhile.
The Ark was drempt up (literally) by Pastor Richard Greene in 1974, who said he was told a bunch of times to build an ark along the highway by…wait for it…
Jesus. Jesus even gave him the dimensions for the structure, telling him it should be 450 feet long, 75 feet wide, and 45 feet high. He started construction in 1976, but the steel beams weren't installed until Prince's party year, 1999- a whole 23 years after the project began. According to God's Ark of Safety Ministry, the church that is now supporting the construction of the Ark, the roof is slated to be next.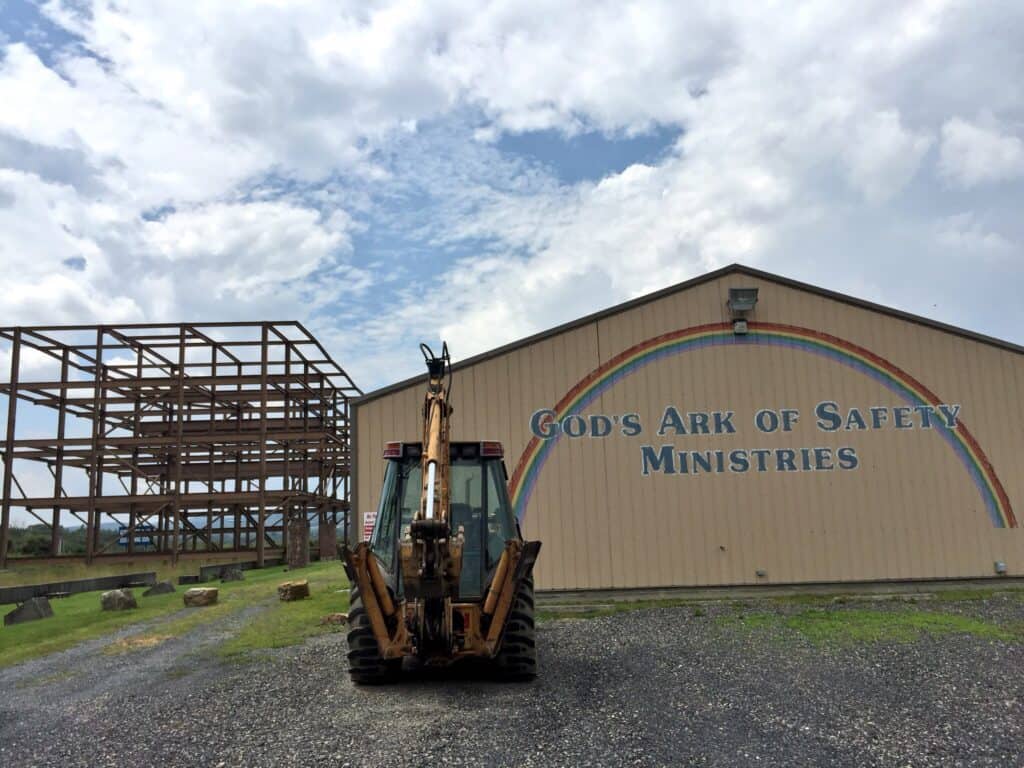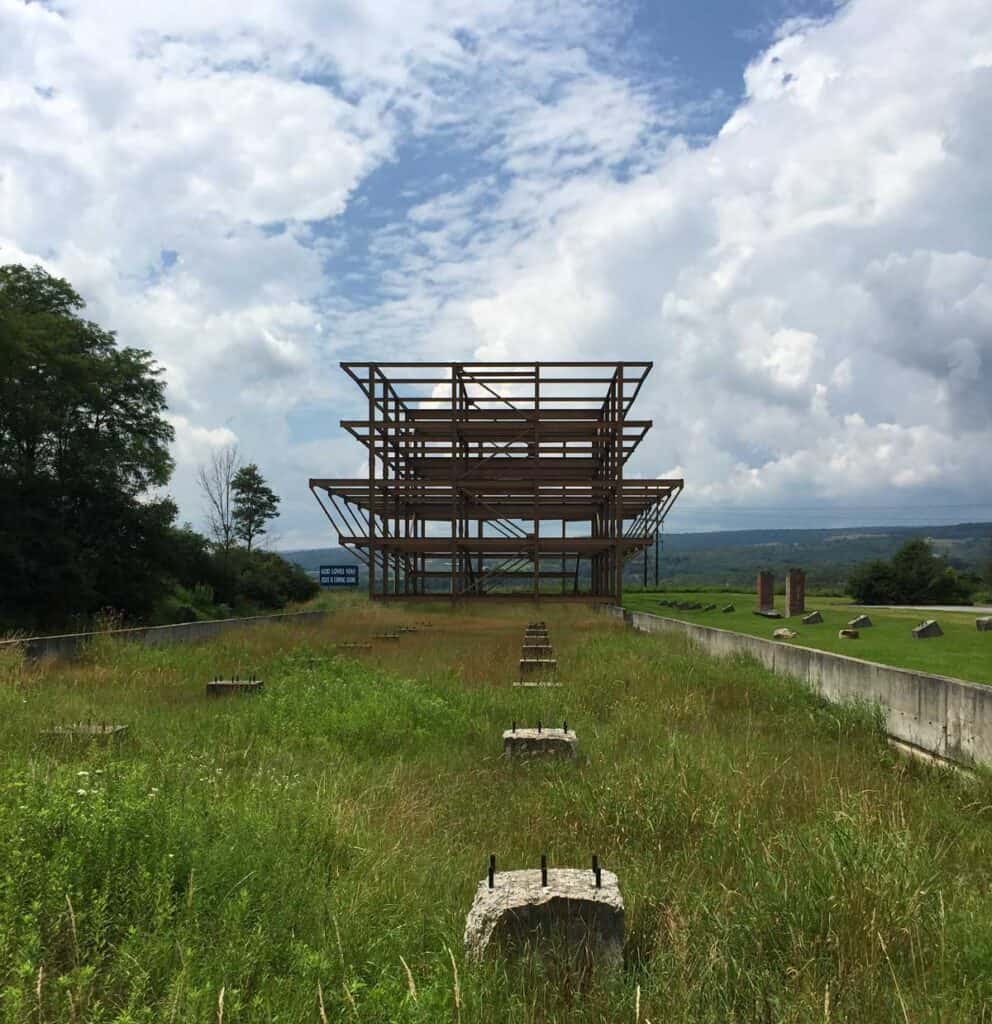 Their website says the Ark will be "used as a tool to get the attention of people who need to be reminded that God loves them and cares about their spiritual state. It is also being built as a warning of the second coming of Jesus Christ."
It's nice the Ark will be a higher-power-love-reminder, but the second part made me sad. Why would we need to be warned about a second coming? I'm not a religious person, but I thought people would perceive that as a joyous occasion! 
Double sad to note, the animals are out of luck in this Ark! "When completed, this modern-day Noah's Ark will be as a church and Christian conference center that will be used to meet people's spiritual, emotional, and physical needs."
The Ark is being funded and built solely with donations, so that could also be part of the hold up. Here's what the Ark is modeled to look like eventually: 
Until then, you can drive by the Ark in progress along Route 68 or visit the church on Sundays. 
Amen!
We drove by again in May 2019, and here's what we saw: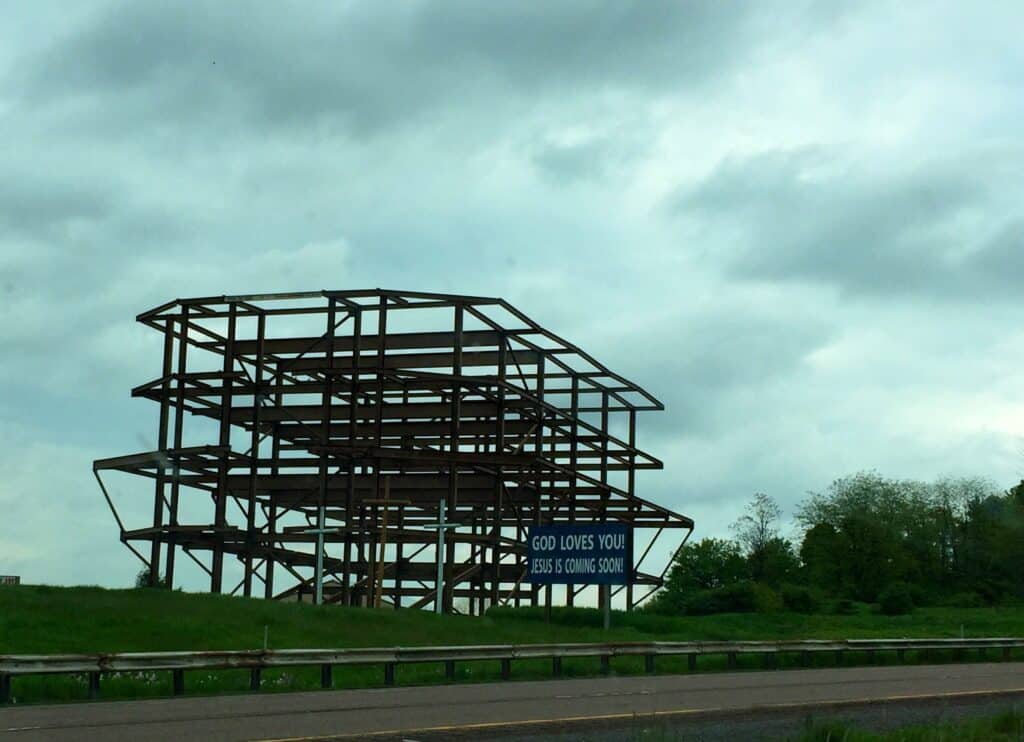 Not much progress has been made in year, but we're hopeful….we'll check back again next year!